Charlestown, Halifax, and Seneca
This post is a tour of the suburbs of Charlestown, Halifax, and Seneca. First off, Charlestown.
Charlestown is a former farming community located to the east of Alexandria, on the opposite side of I-85. After I-85 and State Route 33 were built, Charlestown grew into a typical sprawling suburb.
Southern Charlestown and the Parker Street exit on SR-33.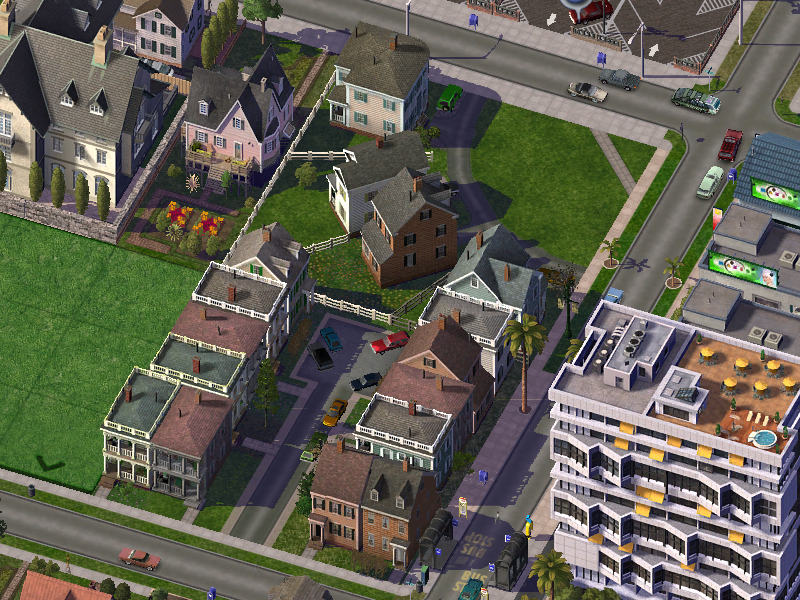 Historic houses, built in the early 19th century.
After the rail extension to Charlestown (which I'll discuss in the next entry), several new developments have been built around the station.
Next is Halifax. Halifax has historically been (and still is) Alexandria's industrial center. Halifax is west of Alexandria and sits south of I-85 and the Halifax river.
Central Halifax and the City Hall.
The Eastern Halifax industrial zone. The parks towards the top of the picture were placed along the old rail viaduct's right of way.
After the construction of the M Green Line, apartment buildings have sprung up around the Halifax stations due to the cheap cost of land.
Finally, we have Seneca. Seneca is north of Alexandria, and it's known for its horrible traffic, due to its lack of freeways or even major arterials. Despite this, it's a fairly affluent city, and has some of the best schools in the state.
An overhead view of the city.
Ramsett Lake and the surrounding area. To the south is downtown Seneca.
Downtown Seneca. Beside the lake is the future site of the Seneca Mall. City leaders have been promoting it as a center for job growth, while residents worry it will increase traffic.