Neighborhoods Reborn
Entry posted by beebs ·
61 Views
Things are coming back together! Here's a shot of a previously burnt down section. Coming along nicely, if I might say so myself!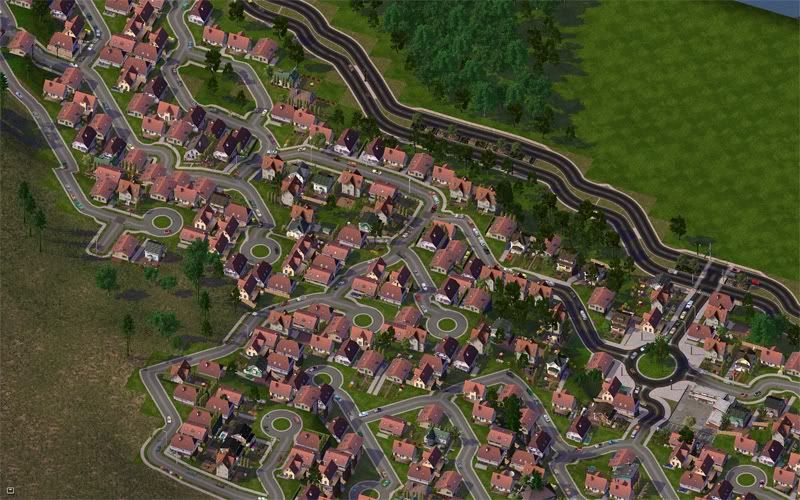 You can see the new park that runs alongside the river for a very long stretch. I'll see if I can't have a region shot for you all on the next update.
One of the more headline areas of the new park. The stream and the pond are both man-made.
I showed a shot like this earlier in the CJ. 10 points and a gold star to he who can find it on a region shot I've posted.
That's all, folks! As you may (or may not have) noticed, I'm trying out some new header images, and way of organizing the updates. Let me know if you have any thoughts of them (my present thinking is that the headers are too big.. I'll let you guys be the judge of that though.
).