Around the Valley III
Entry posted by beebs ·
70 Views
It's update time! I'm sorry about the delay for this update, real life got in the way of things a bit. Nevertheless, here it is! Enjoy!
As promised, Patriots, here's a closer look at the Capilano Arena. While not terribly obvious, the areas which appear to be holes are actually glassed over. Open air arena's wouldn't handle so well in the climate the Valley has.
A shot across the H3 from Capilano Park, some more residential. The keen eye of you folk might also spot something that ties into our next picture of Capilano Valley...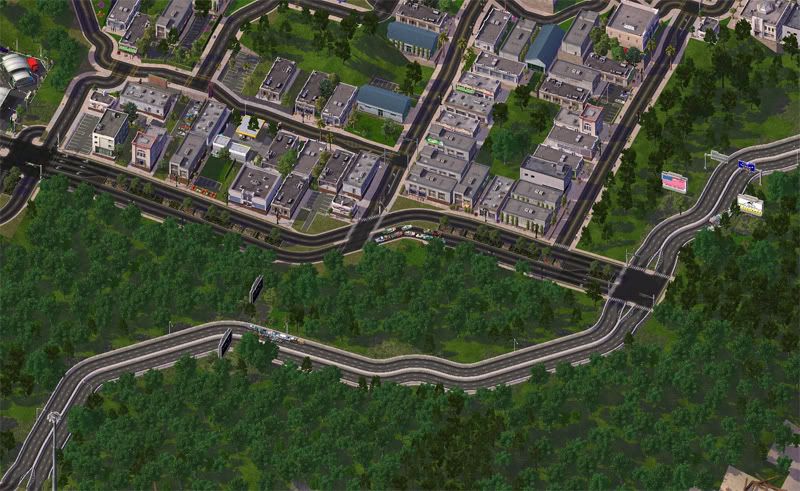 No more mast! The lone one you see in this picture was recently constructed for the interchange... the final results of which will be seen in the next update, along with a newspaper featuring it!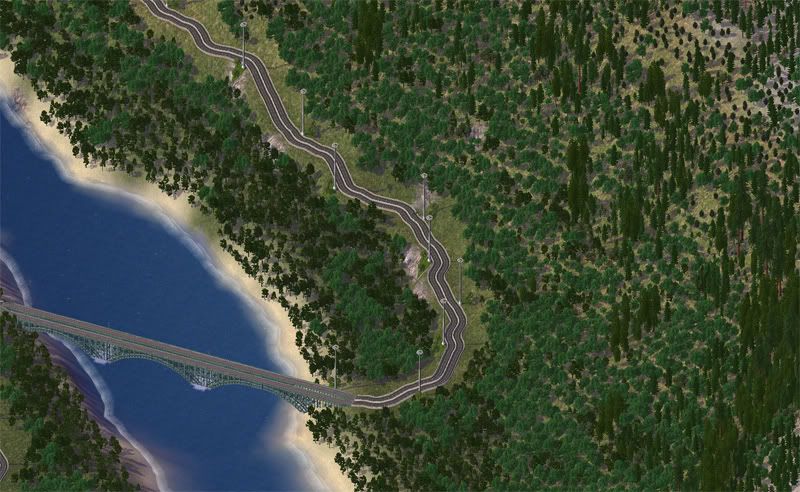 Leading up to the city limits, City Council has decided to leave the mast lighting up, so as to increase the lighting in a generally dark and dangerous area. With so much wildlife crossing the road, good lighting is essential to safety.
The H3 meets the H7. Quite simply, an interchange out of town.
And finally, here's some new developments outside city limits. When the mast lighting removal took place, these houses hadn't yet existed, and as such they remain for now. While there are plans for removing them within 18 months, nothing will be happening in the near future.
That's all for now folks! Check back in the next update for the final results of the H3/Capilano Ave. interchange!