SchulMedia: News Reel #2 (News & Short CJ Updates)
SchulMedia: News Reel #2 (#1) (#3) (#4)
These are the odd one or three pictures that aren't enough to make a full update with but I still want to show you. I'll sort of put them here and arrange in reverse chronological order. The most recent ones will be first and we'll work our way backwards. I'll put the date by each. There will be the occasional thing I have just a few pictures of but still want to use. For those, look here! After 20 stories, the next newsreel will be started. This is the second one. See the first one [here] and the third one [here].
Wednesday 13 August 2014: News Brief #40
Princess Katherine I attended the dedication this morning of Blasingame Memorial Auditorium in the Wirdleonia capital of Robinia this morning. This octagonal structure will be a vibrant addition to the community. The headliners for opening night are the Singing Bass Family and Shark Cat.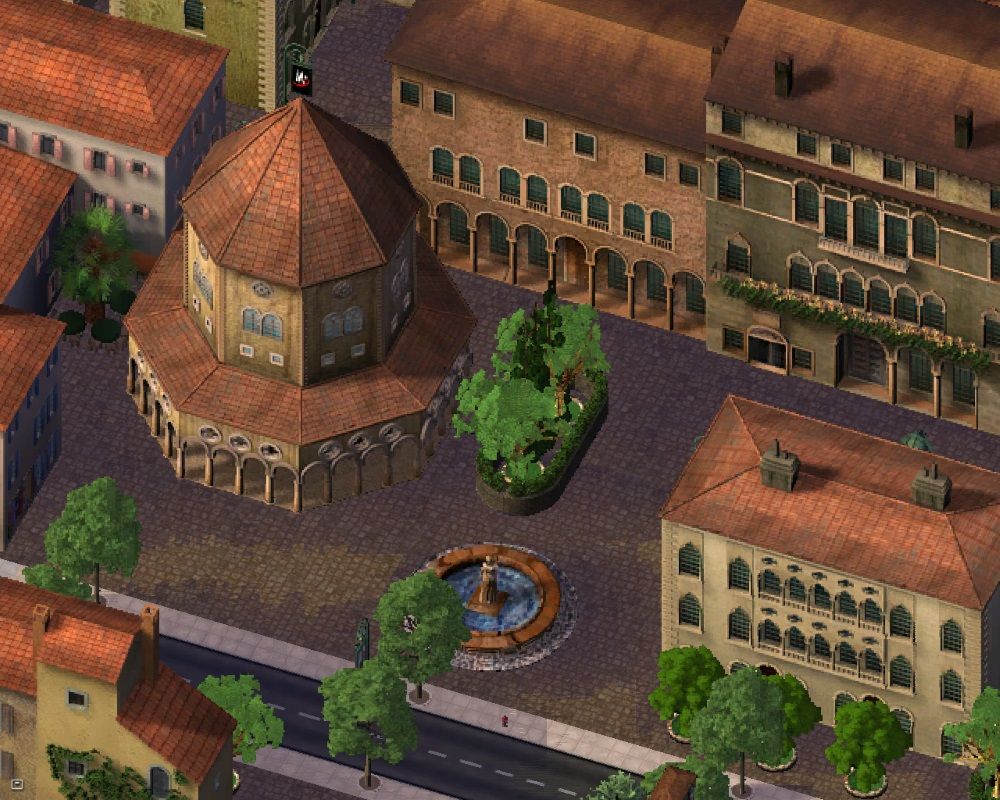 Thursday 31 July 2014: News Brief #39
Who needs Shark Week when you have SHARK CAT???!!
WHO NEEDS SHARKNADO 2???!!!
BONUS: The SharkCat song!
Sunday 13 July 2014: News Brief #38
The Good News Report! Brought to you by Margay Ocelot & Company, LLC...
Margay Ocelot & Company is your best source for tropical wildcat supplies. Stop by the big dome in Jaguar Village today!
Good News #1: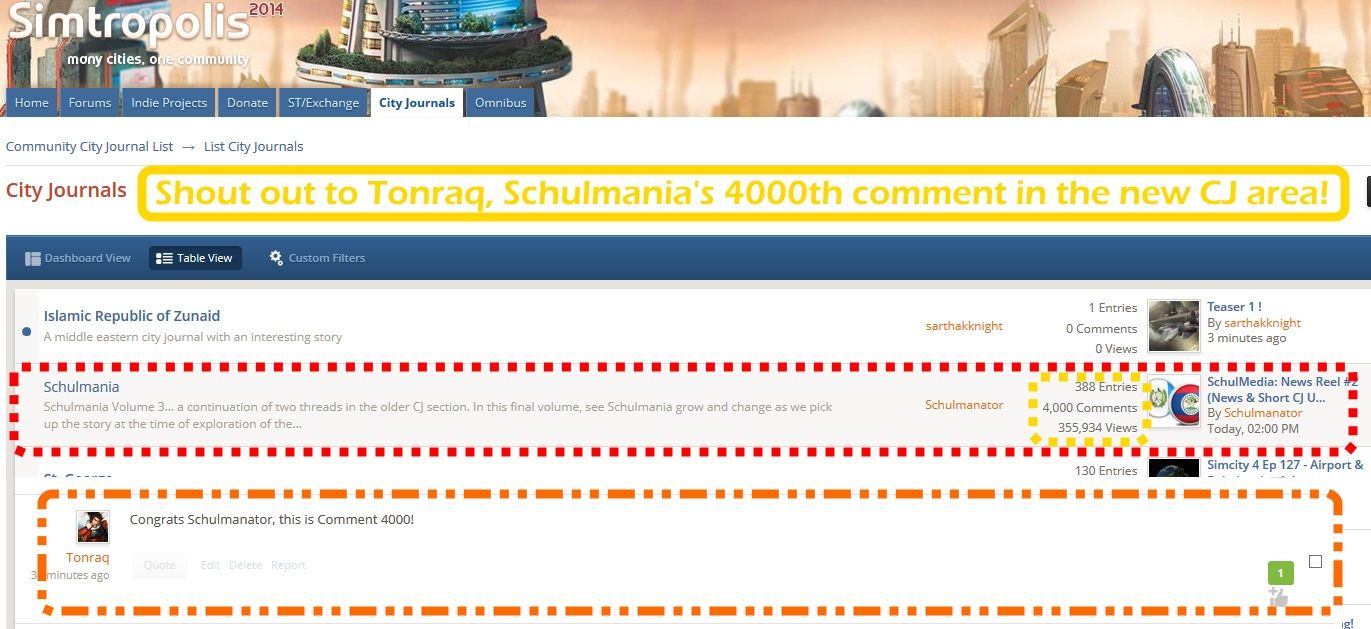 Congrats to Tonraq, who scored Schulmania's 4000th comment in the new CJ area. Way to go!
Good News #2:
Move over, Casper! The friendly ghosts are headed to Schulmania... and they ride ferries! Check out this traffic in a tile with NO population!
Good News #3: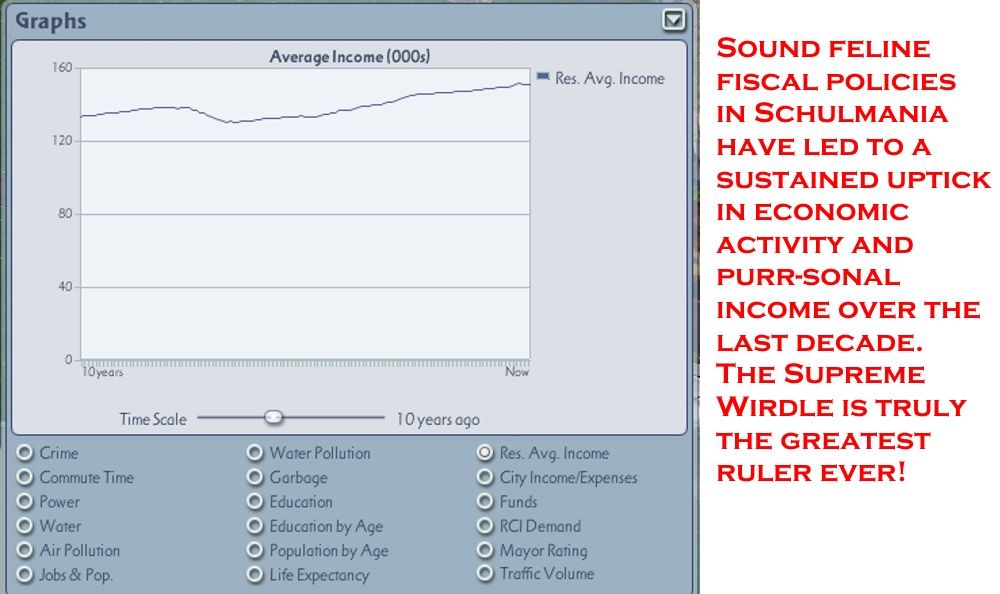 Too bad we all can't live in Schulmania!
Good News #4: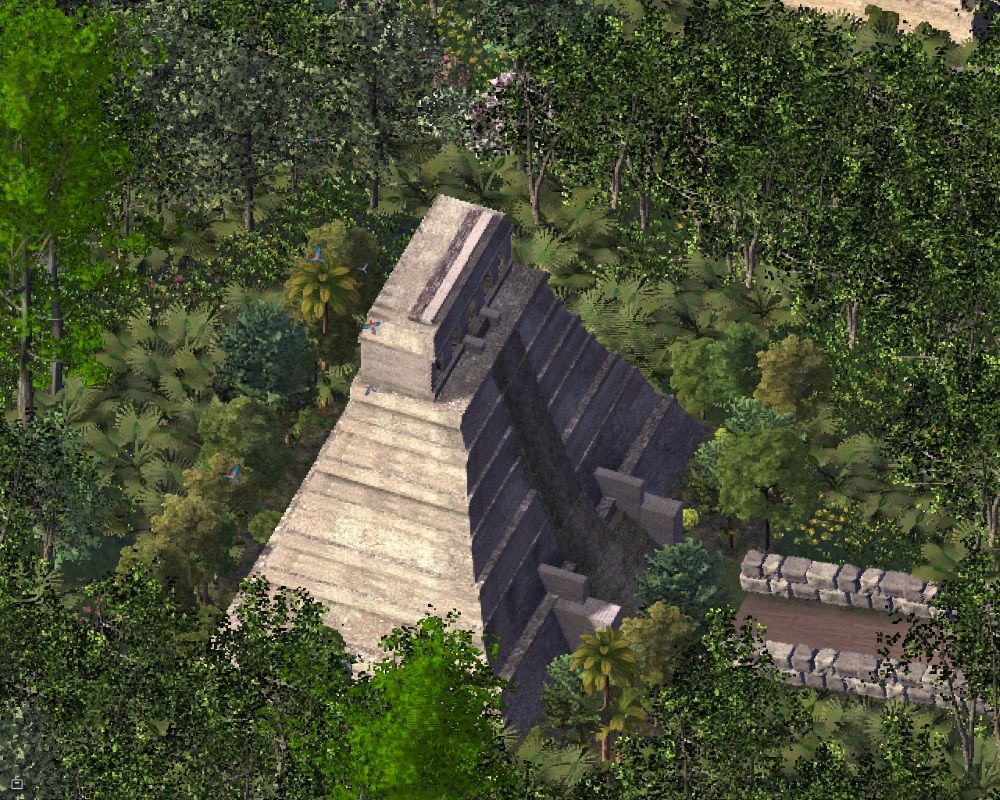 The 2014 State Visit to Belize and Guatemala has inspired something new and different for Schulmania. You will see more of it later!
Friday 11 July 2014: News Brief #37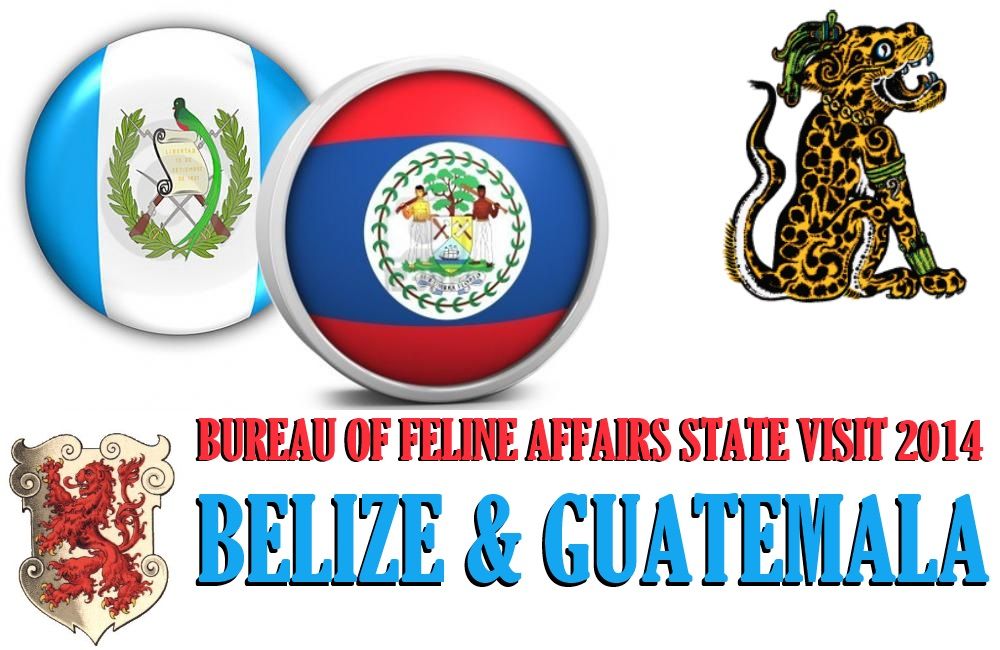 Initial reports from the 2014 State Visit are now coming in!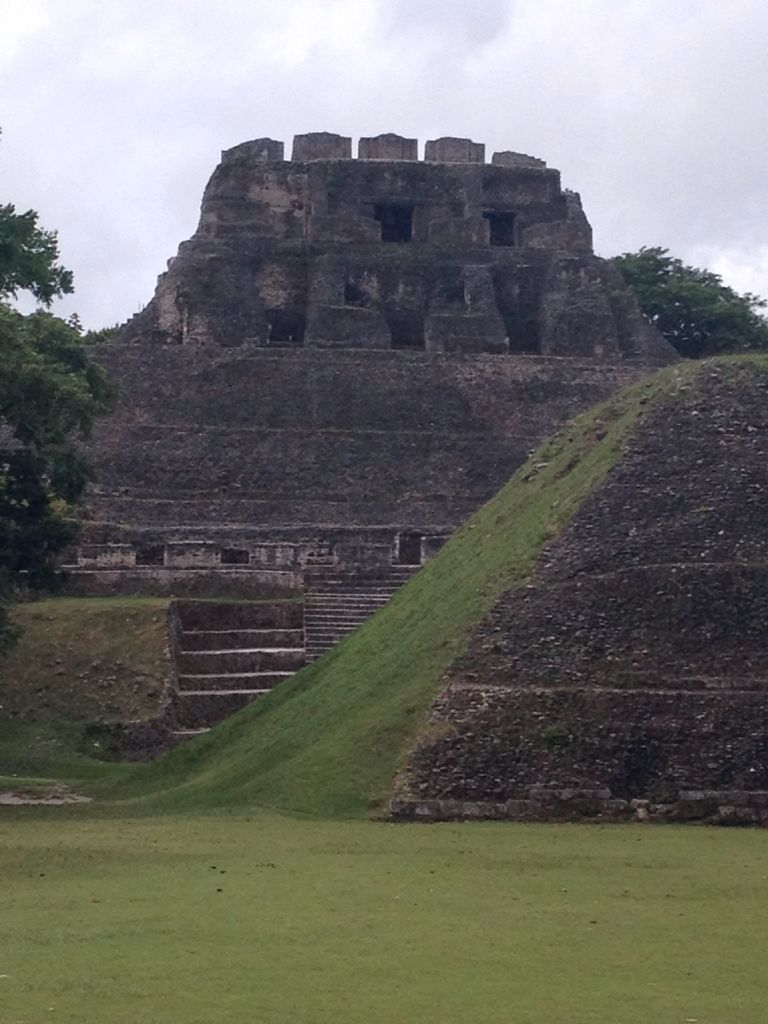 Xunantunich, Belize
Tikal, Guatemala
A bit of a starter for you!
Saturday 21 June 2014: News Brief #36
Hungry??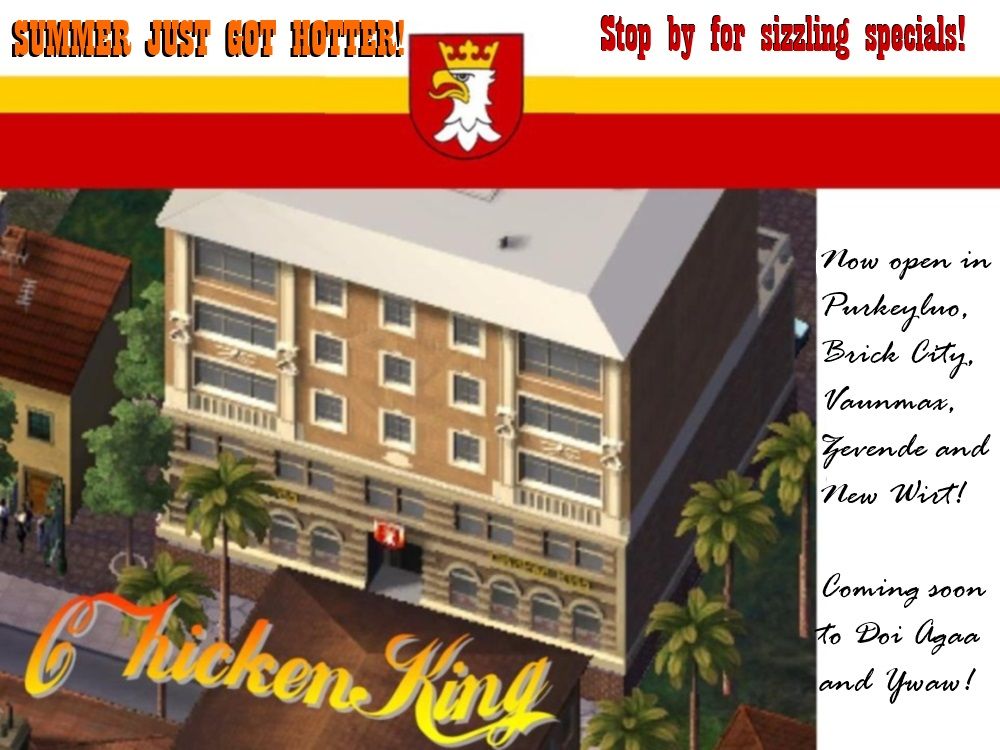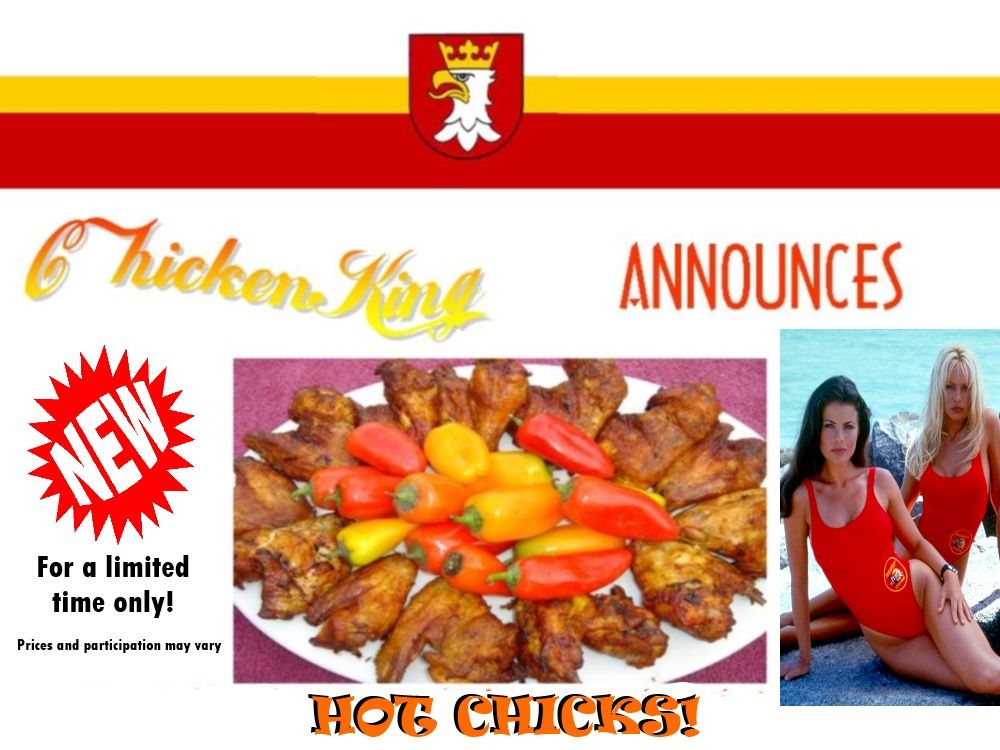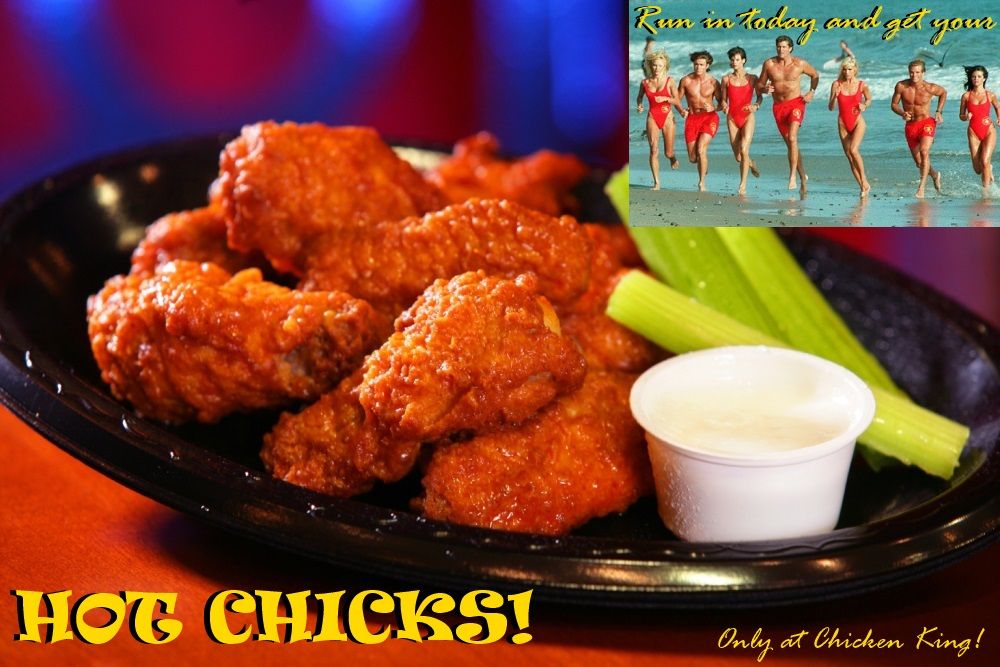 Friday 13 June 2014: News Brief #35
Nyan Airlines, the flag carrier of Schulmania, has made arrangements for expanding service from the Feline Realms to the The Bureau of Feline Affairs High Commission for International Feline Affairs has been working hard to expand feline trade and transit and is most pleased to offer nonstop and connecting service from National Capital International Airport (NCIA - Oak Ridge, Tenne) and New Arlenes International Airport (NAIA - New Arlenes, Mookimia) to Edwardsville-Salem Regional Hub Airport in the Region of Salem (and is making final preparations for flights to Region of Salem International Airport once it is opened.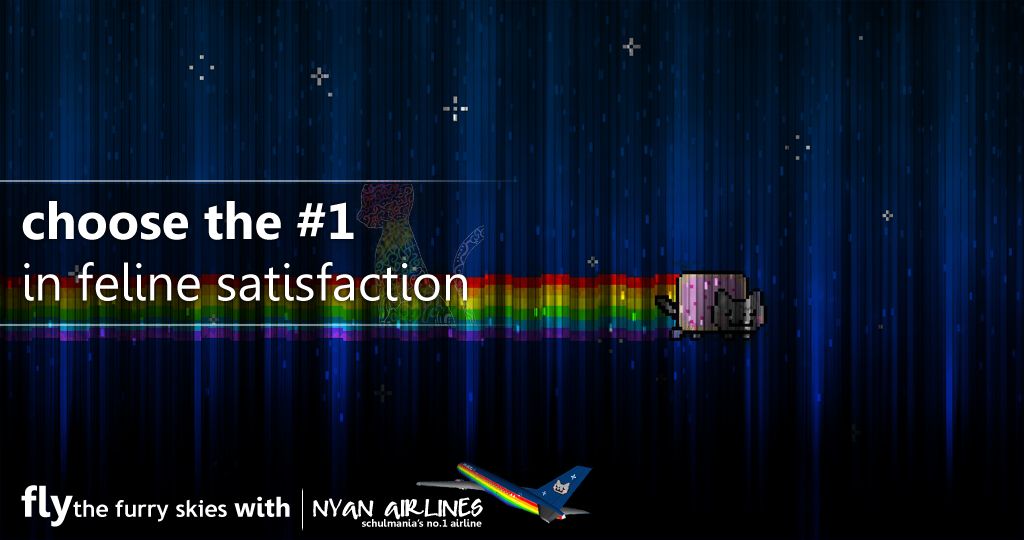 Let's check out the inaugural flight, heading out from NCIA and headed out to Salem. Countess Katherine II (Countess of Harar) will be leading a feline delegation to the Salem airport grand opening.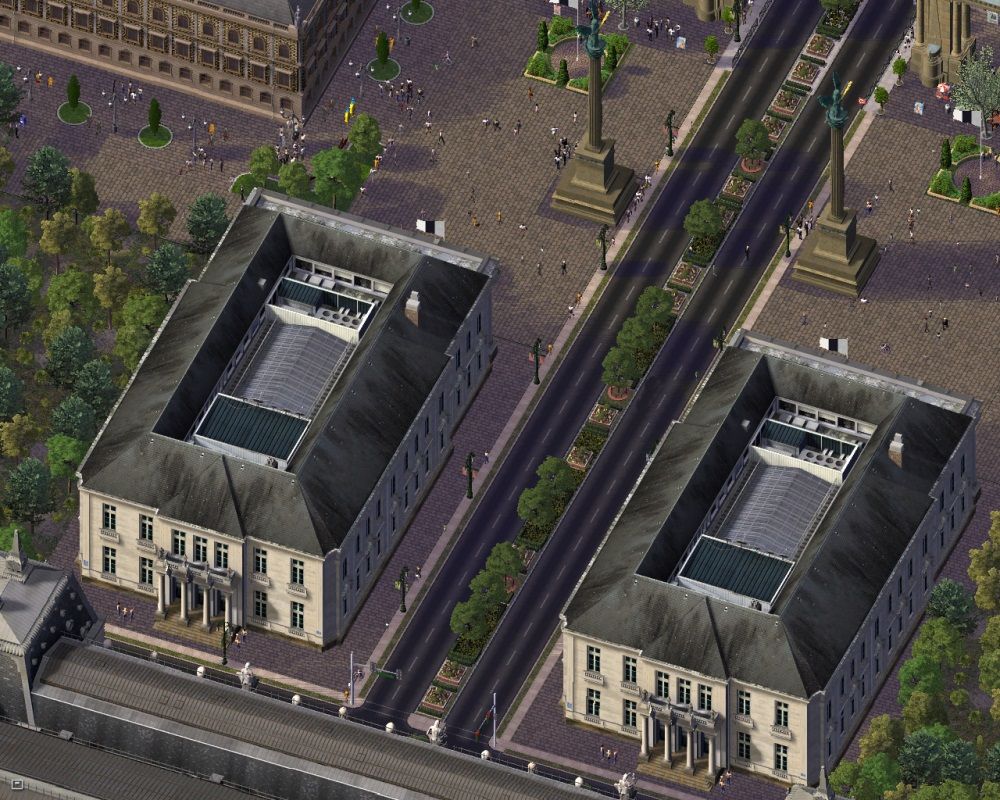 The airport security and customs offices are outside the terminal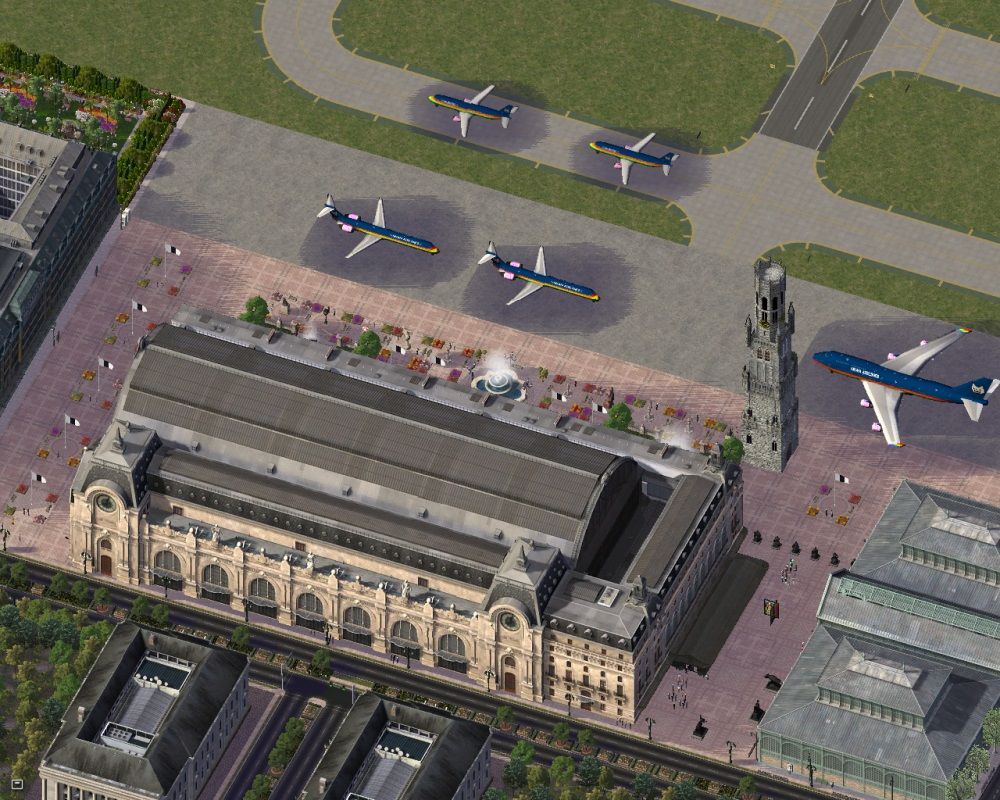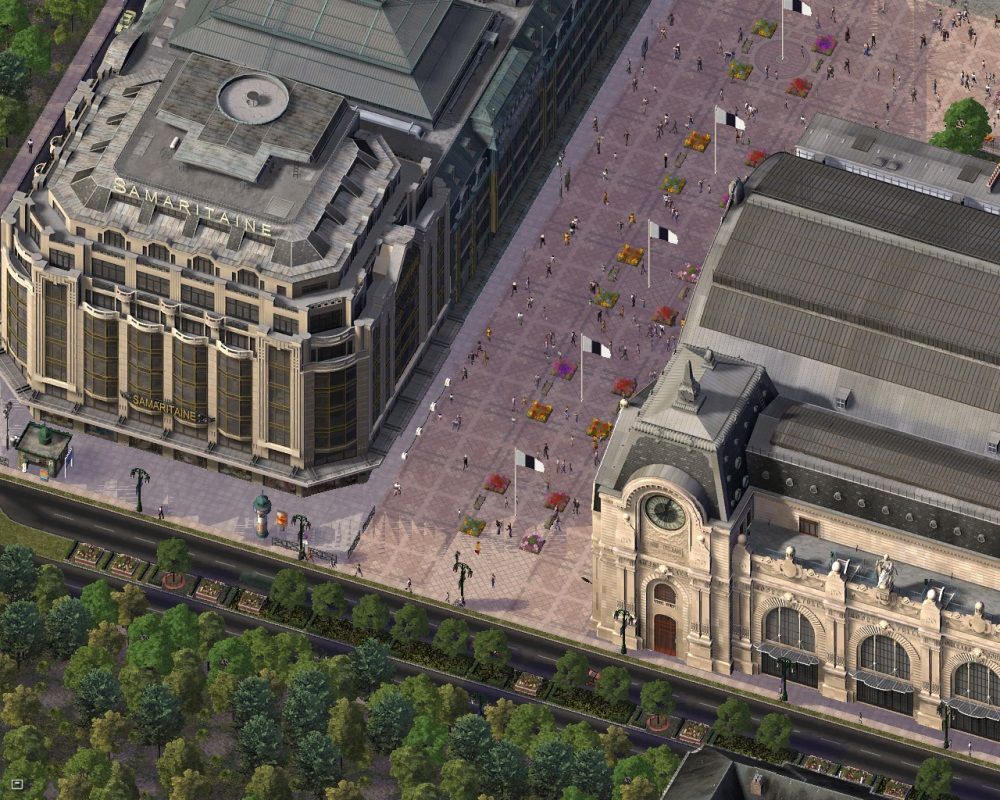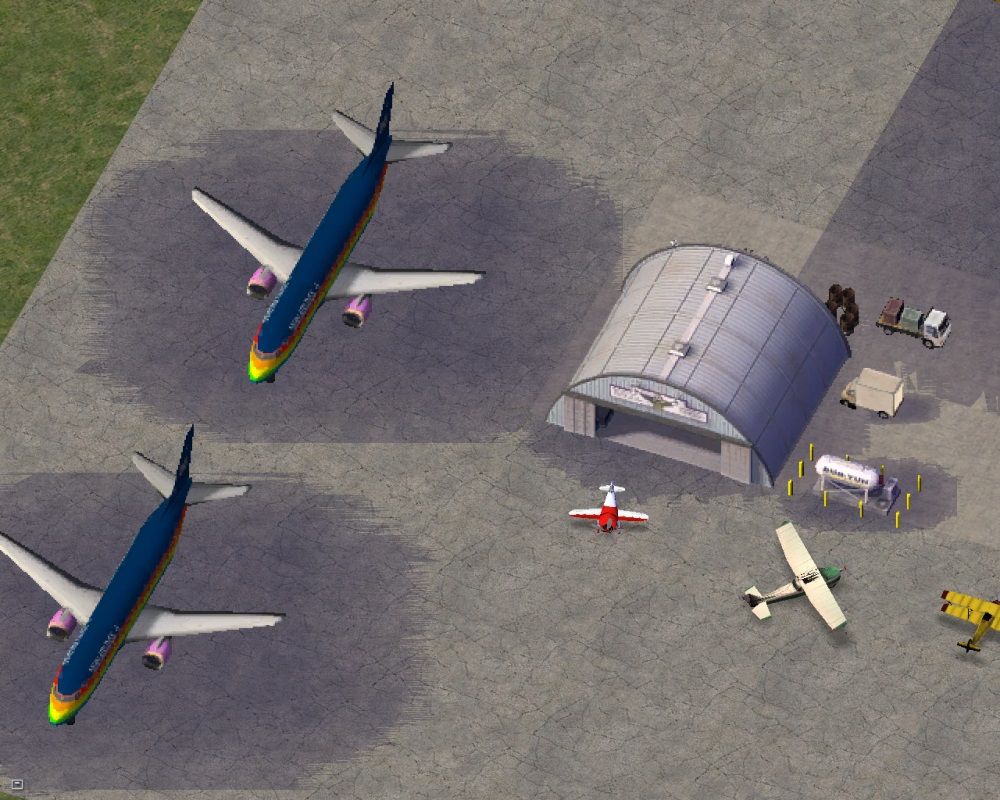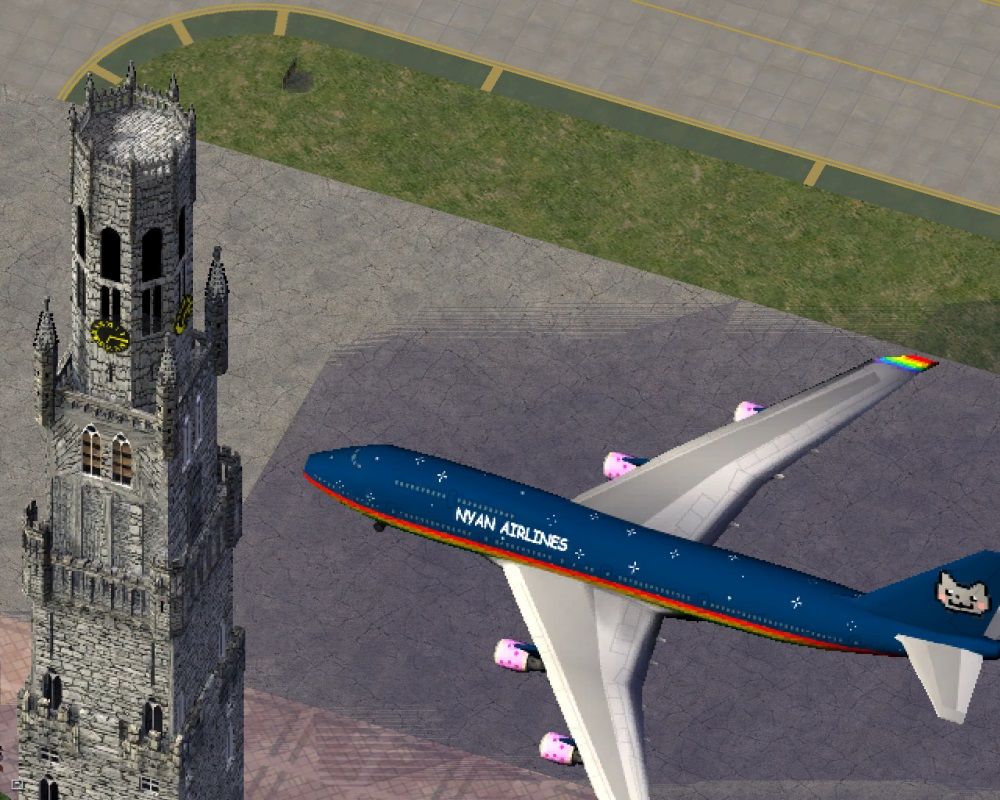 Nyan Fight 16 to Salem has been cleared for departure. Let's take off!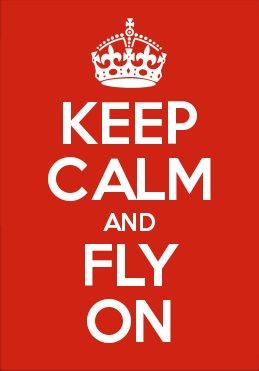 Monday 9 June 2014: News Brief #34
I don't care how sweet your ride is...
...you are NOT going to enjoy this road!!!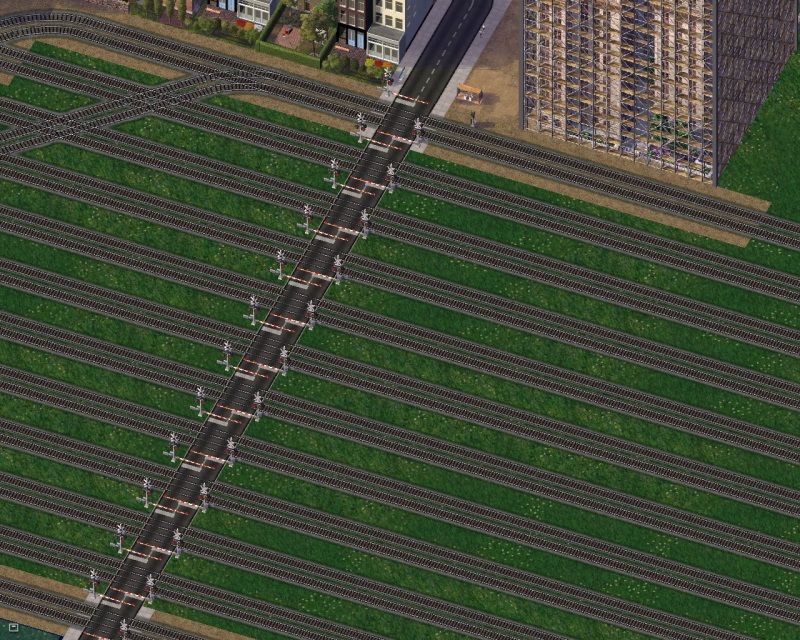 (Why did I do this? Because I CAN!!! Mwa ah ah ah ahhhhhhh!)
Sunday 25 May 2014: News Brief #33
Thrilla in Schulmanilla!!
We're headed back to the Isle of Bruce in the Royal Quarter for an exciting sporting event. It's time for the Thrilla in Schulmanilla! The boxing match of the year! We are headed to the Wildcat Den, the arena located in the heart of the busiest part of the business district. The arena is the home court of the reigning MLY (Major League Yarnball) championship team: the Atomic Kittens. There's always something cool at the arena. Tomorrow there's a concert by Fluffy and the Pouncers!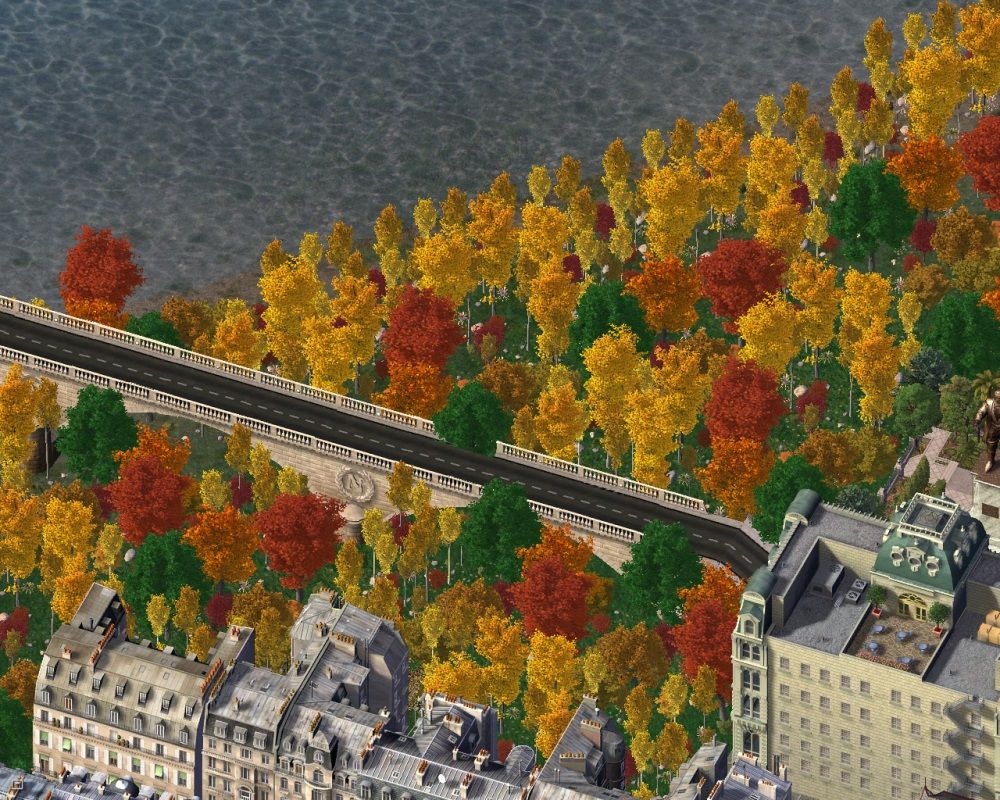 Crossing over the Wirdle River to the Isle of Bruce over the 14th Street Bridge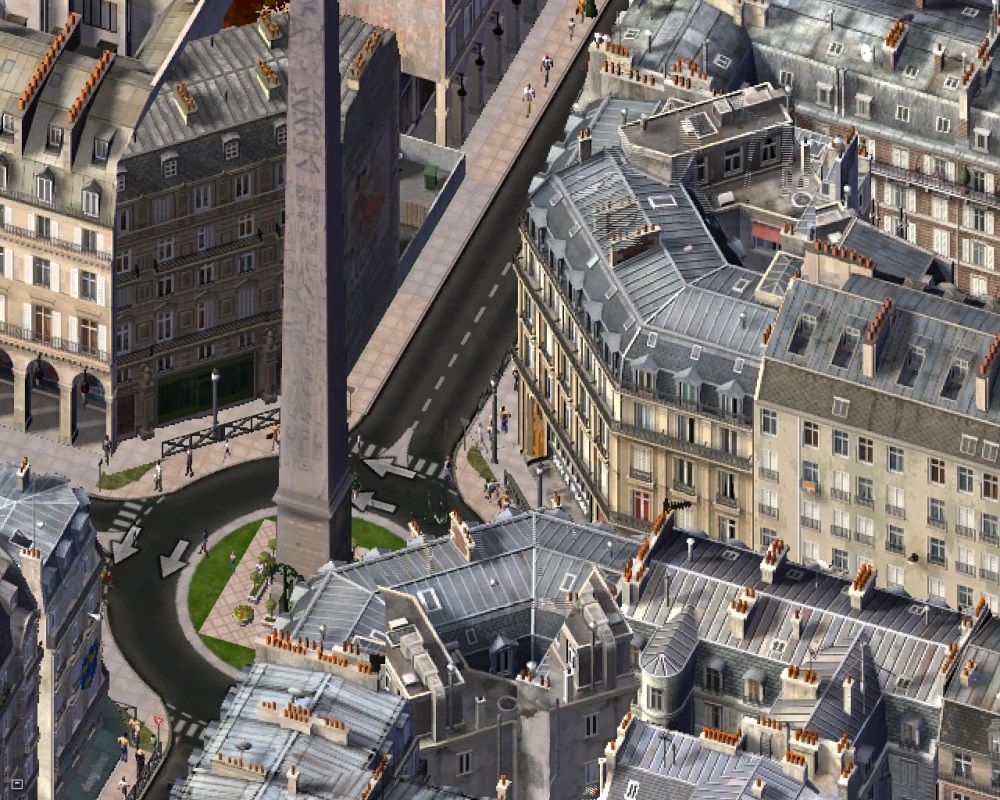 Don't get lost when you have to turn onto Maine Coon Street!
Hurry up to get there quickly! The good seats will be taken quickly. Today's boxing match is between Feline Boxing League (FBL) champion Tabby "The Scratcher" Morrell and Humanoid Boxing League (HBL) contender Osborn "The Vet" Weasel. The winner will get the All-Schulmania Boxing Belt!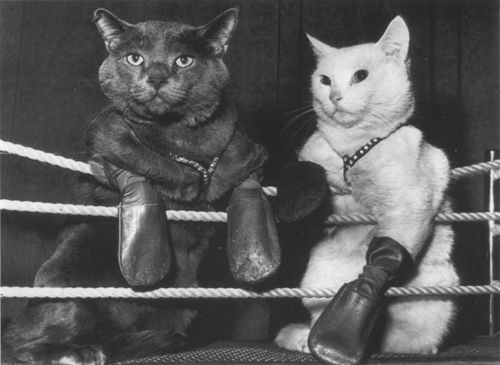 Future FBL contenders will be watching the outcome of this event very carefully!
We're here! and it's almost fight time! Let's grab our seats! And.... "DING!" The fight is on!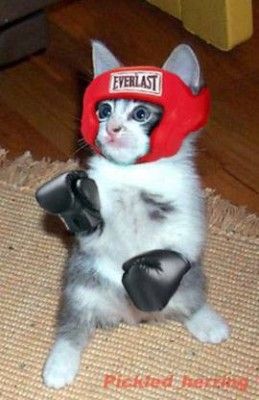 In a very one sided match, Tabby "The Scratcher" Morrell won on a TKO in the second round. Osborn "The Vet" Weasel required 163 band aids and will have to wear the Cone of Shame for weeks!
Thursday 8 May 2014: News Brief #32
Where were you when you heard the great news??!!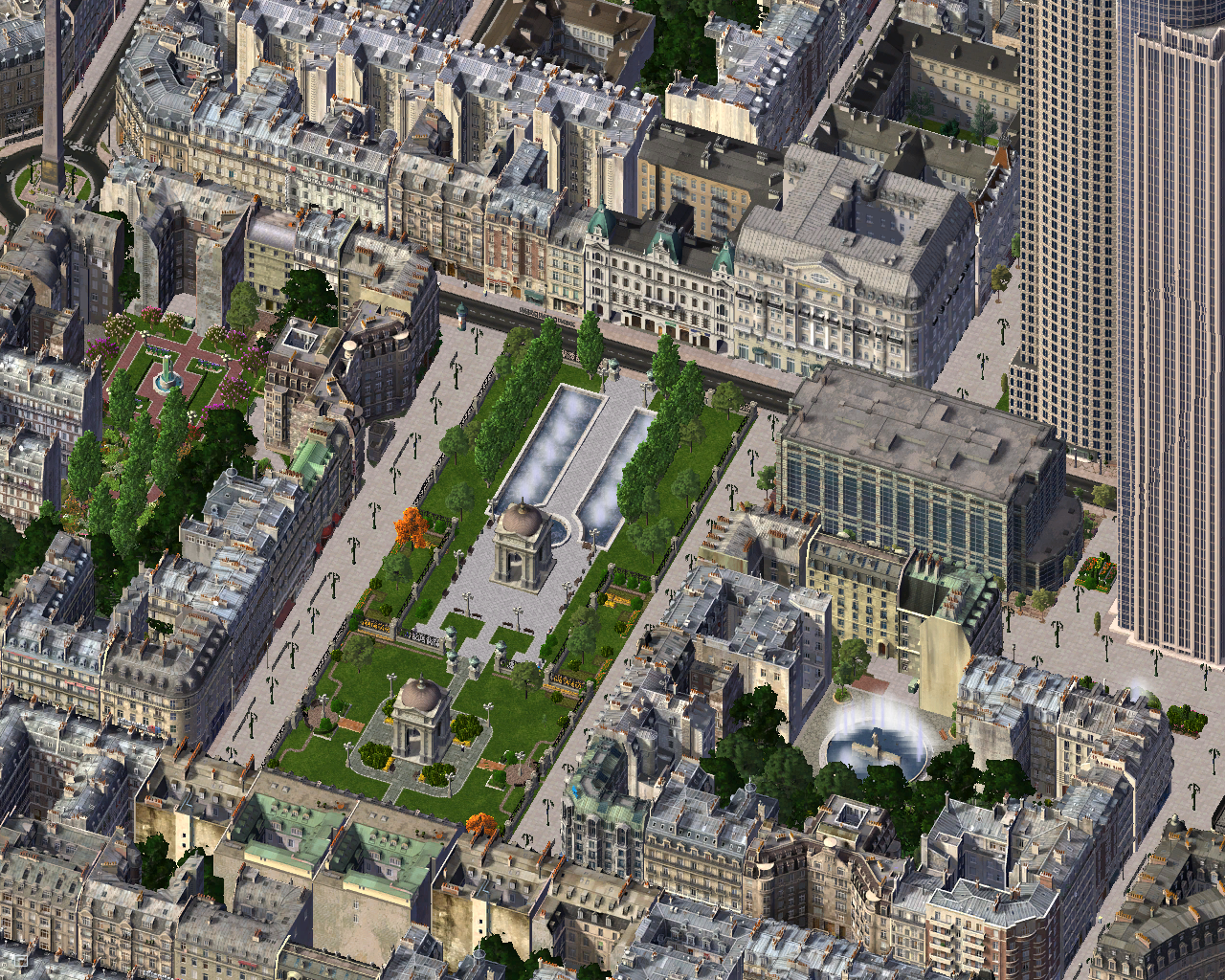 I was in Meow Plaza!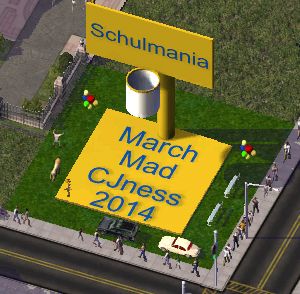 Schulmania won the 2014 CJ March Madness sponsored by PhatHead! Woo hoo!
Tuesday 6 May 2014: News Brief #31
Celebrating The Belgian Millennium!
1000 Belgians in Schulmania!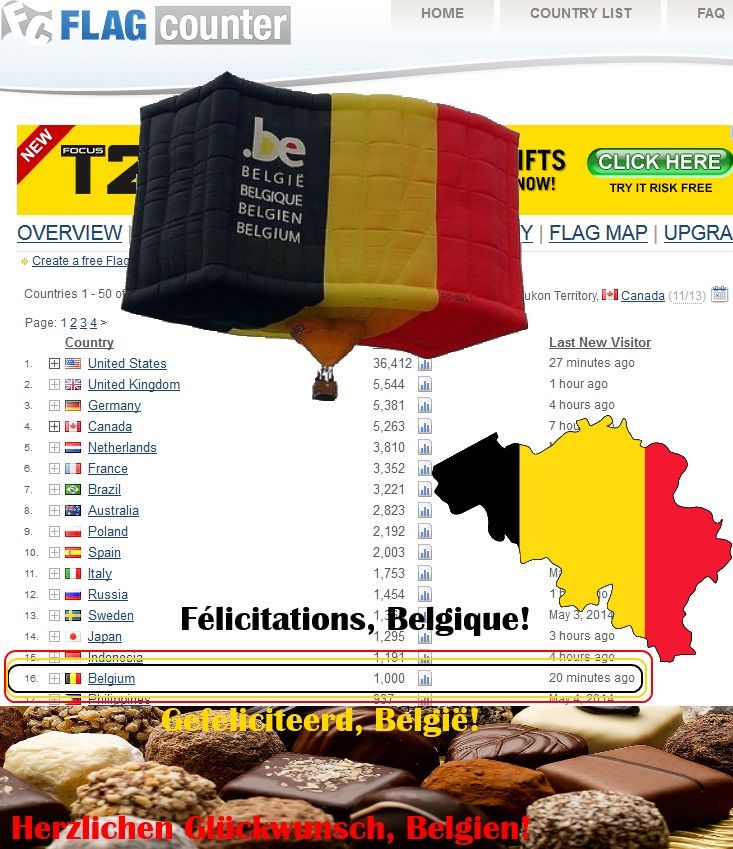 Celebrate with us as we enjoy the Baronial Manor in Pyy, inspired by Ooidonk in Belgium!!
Baronial Manor - Pyy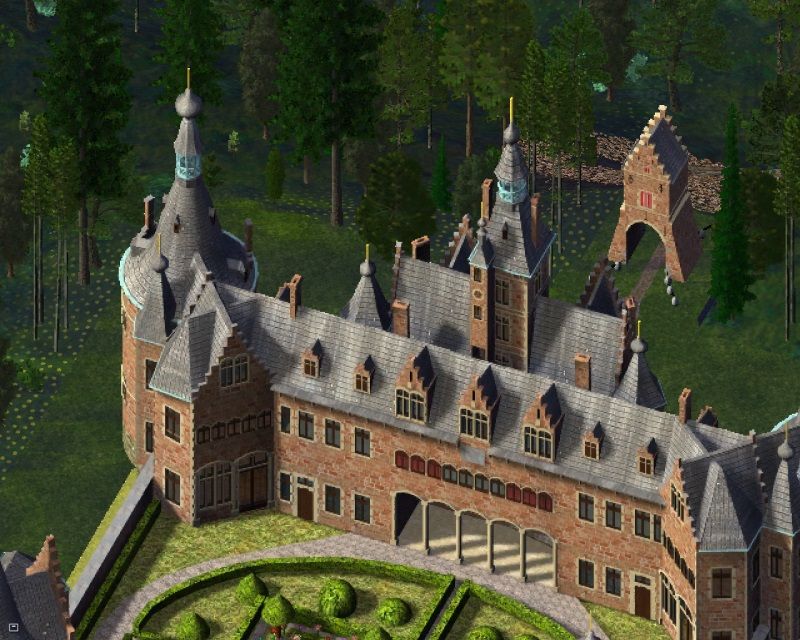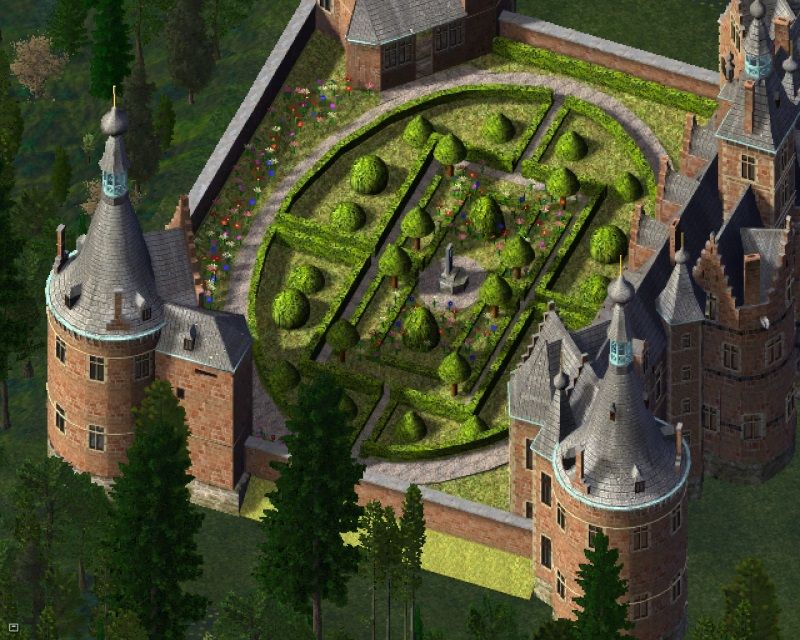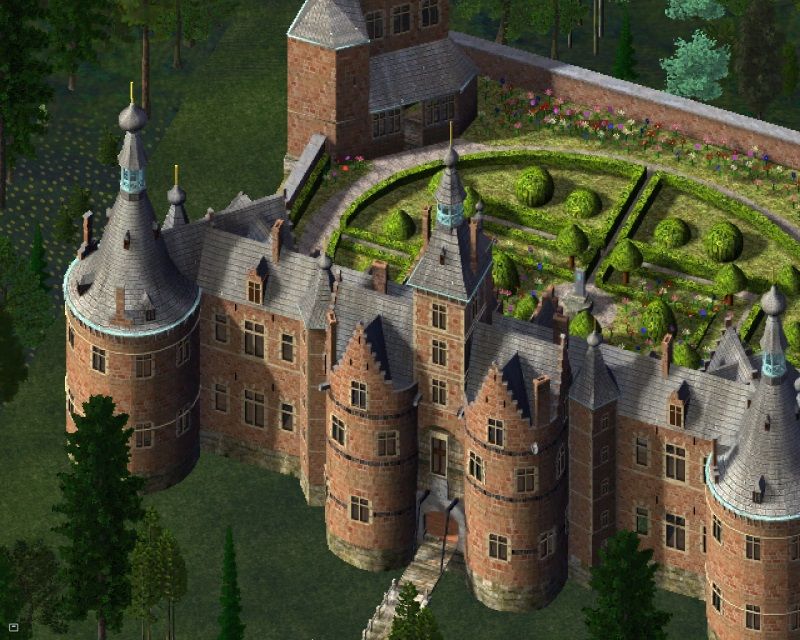 Ooidonk Castle- Belgium
Enjoy this special occasion with the finest chocolates...
Tuesday 29 April 2014: News Brief #30
Lawyer Cat has been at it again. There has been a big fuss over in the Theater District of the capital...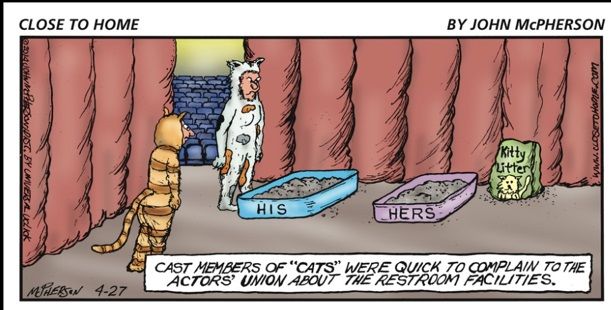 Frankly, I am not sure what they were complaining about... it looks fine to me!
Lawyer Cat will be bringing this to the Supreme Wirdle for a ruling forthwith!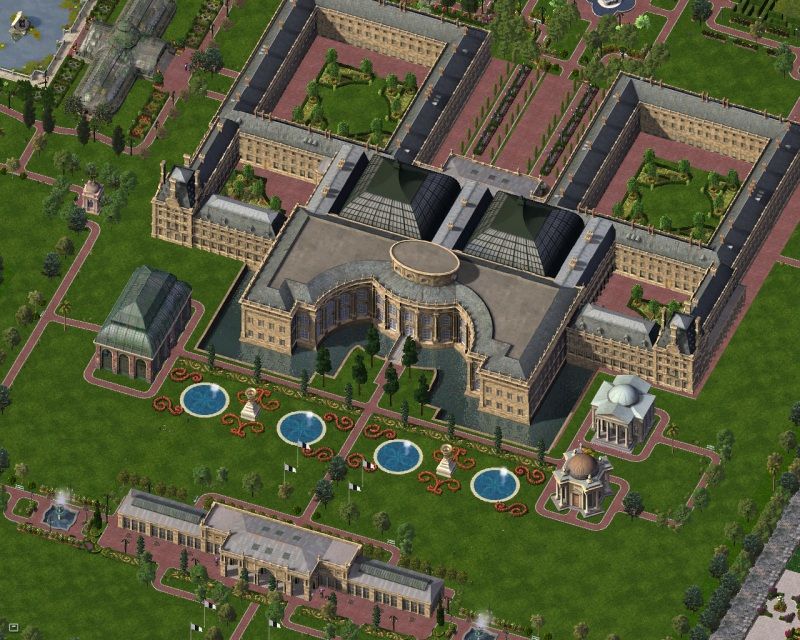 Wirtyplace, the seat of power of Schulmania, home to the Supreme Wirdle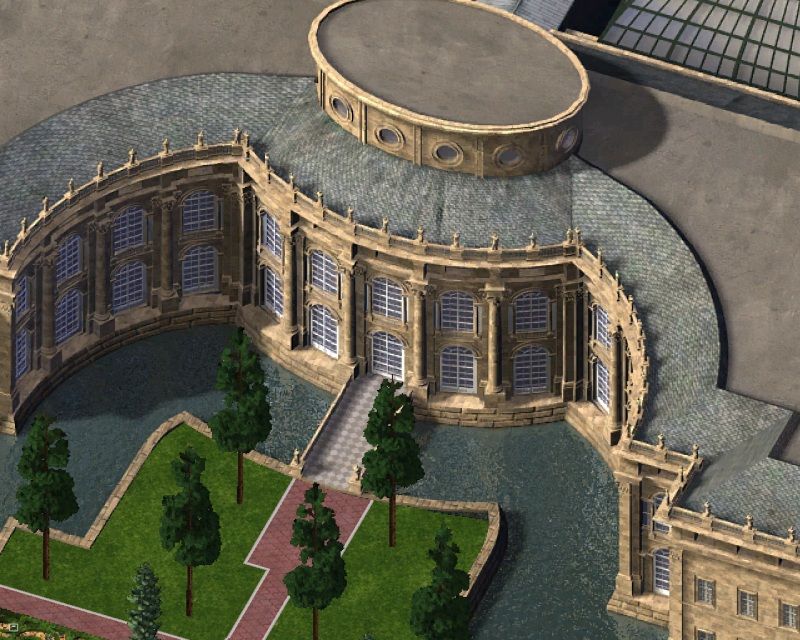 As Lawyer Cat approached the entrance, he was accosted by a group of feline petitioners and asked to take a petition from them to the Supreme Wirdle as well.The petition was from the felines in the capital and is directed toward the humanoids in the National Capital Region. He agreed to carry the petition in with him.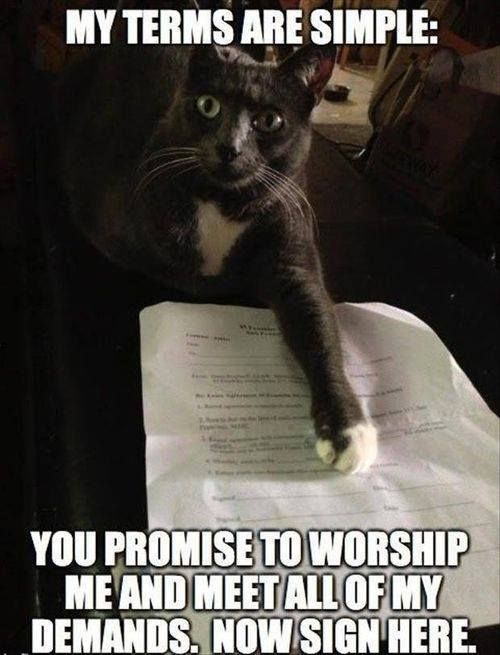 In case you are a humanoid, you'd better see the petition...
We'll see what her rulings are in these two cases soon!
Friday 25 April 2014: News Brief #29
Here in the Isle of Bruce, the bustling business hub of the capital's Royal Quarter in the Wirdle River, everyone is talking about the big news! The Supreme Wirdle has been interviewed by Meow magazine and has outlined a detailed plan to triumphantly end the war against Queensferry!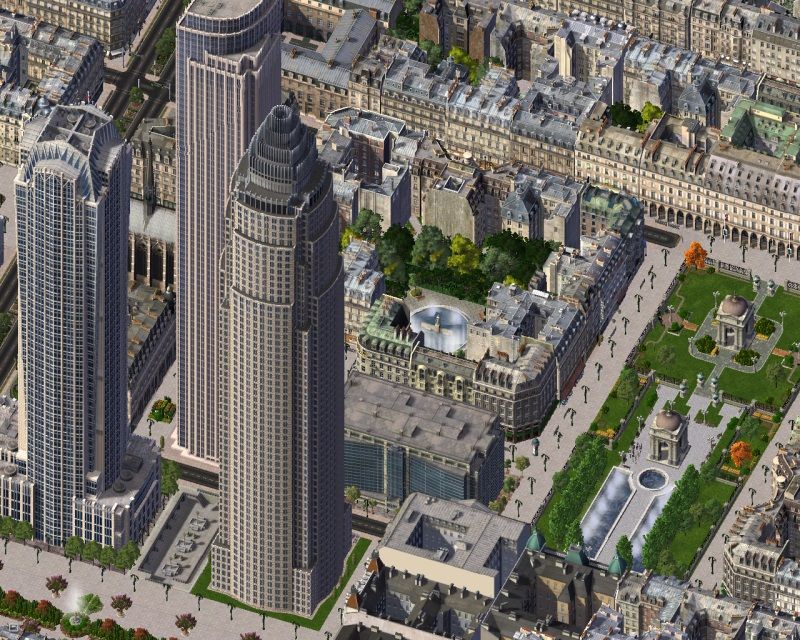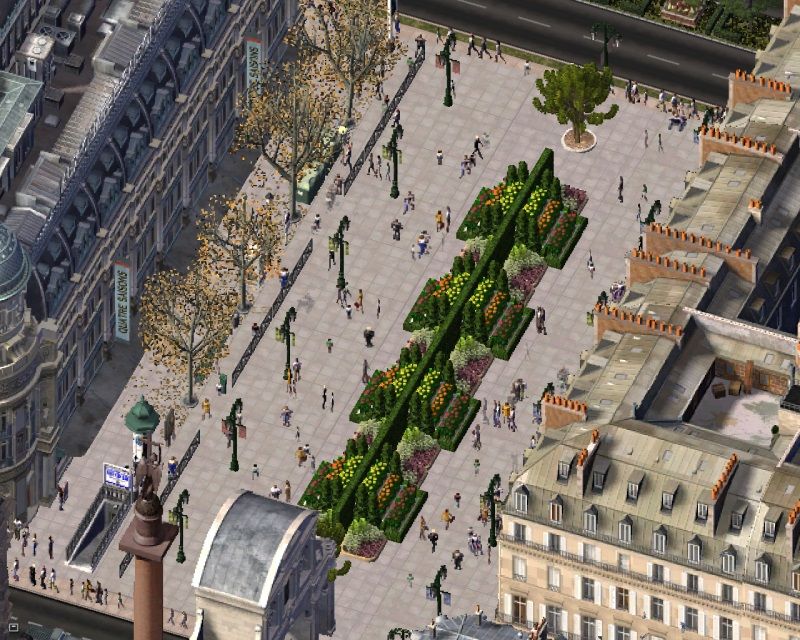 Magazine vendors are being mobbed by patrons looking to read the exclusive scoop scored by ace reporter Lois Lane!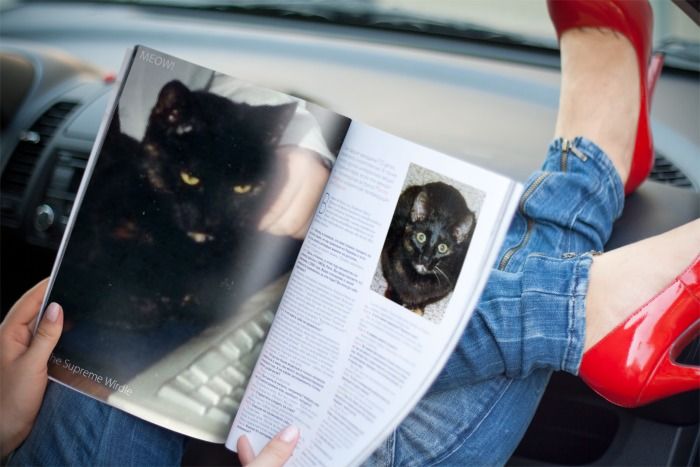 And as an added bonus, the magazine also includes 15 great new tuna and sardine recipes as well as some fabulous do it yourself craft projects to keep your kittens entertained all season long! Get your copy today! Meow is on sale at newsstands everywhere!
Tuesday 8 April 2014: News Brief #28
it's waaaaaaay too quiet here in the CJ section. So, time to stir things up...
Look what Queensferry did!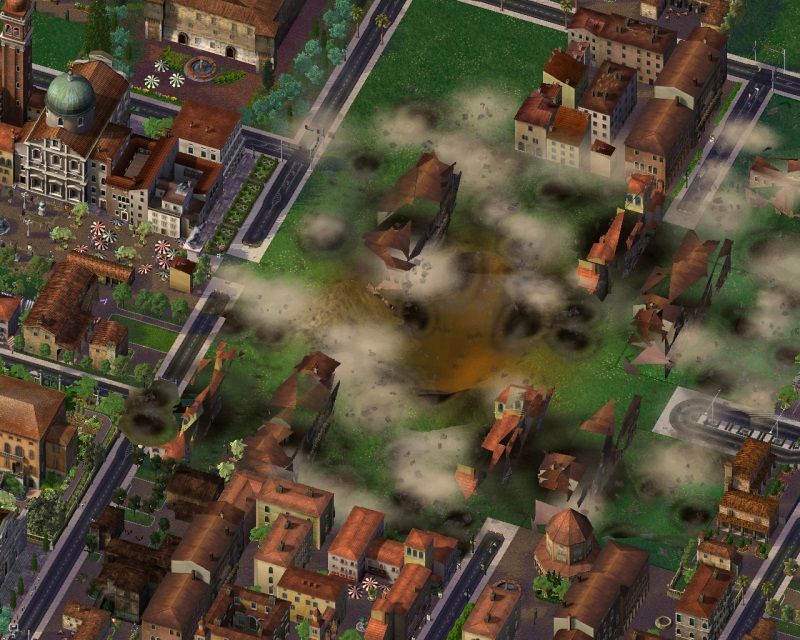 Bombardment of cities in East Atkinos... coming very close to the military academy
Damage was extensive. Schulmania National Air Force planes drove off the enemy bombers and shot down 8 of their vile craft.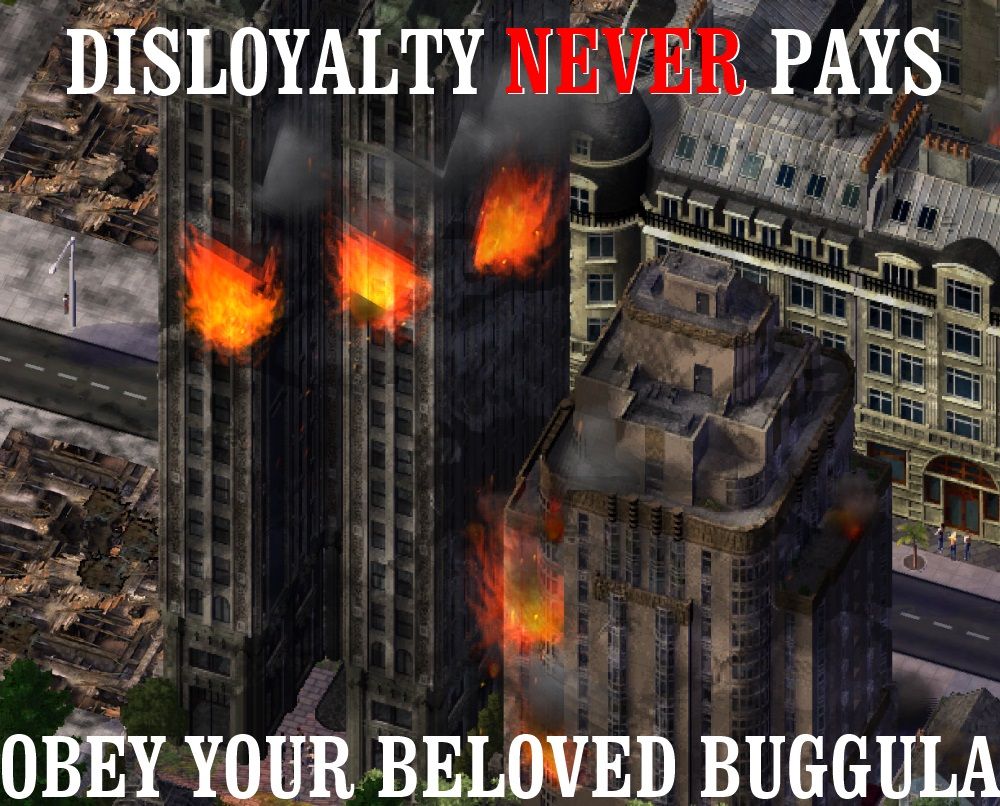 They also dropped thousands of these flyers across the region. Their insolence is insufferable! They will pay for this!!!
Wednesday 2 April 2014: News Brief #27
It's somebody's birthday today!
Celebrate with Schulmania!
Sunday 30 March 2014: News Brief #26
Schulmania's first recording studio has now been opened! Located in the city of Pyy on Pyy Island, Schulmanicus, Milford's Sounds will produce and distribute all sorts of great feline tunes!
Let's sail in!
Purr-haps you would like to buy our first recording...
On sale now in fine musical shops everywhere... and on iPurr.com!
Tuesday 25 March 2014: News Brief #25
The Government of Schulmania is pleased and honored to announce that Schulmania has received its 7th consecutive Most Entertaining CJ Trixie award from Simtropolis!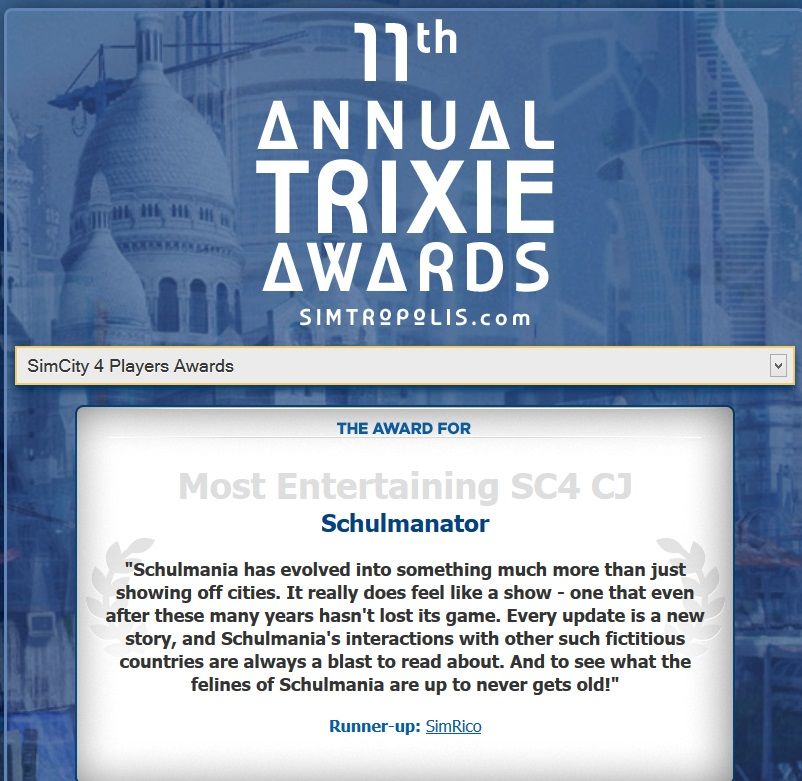 We thank the members of Simtropolis for their thoughtful consideration and appreciate your ongoing support of the Feline Realms!
Sunday 16 March 2014: News Brief #24
Today Schulmania hit 700,000 visitors in Volume 2!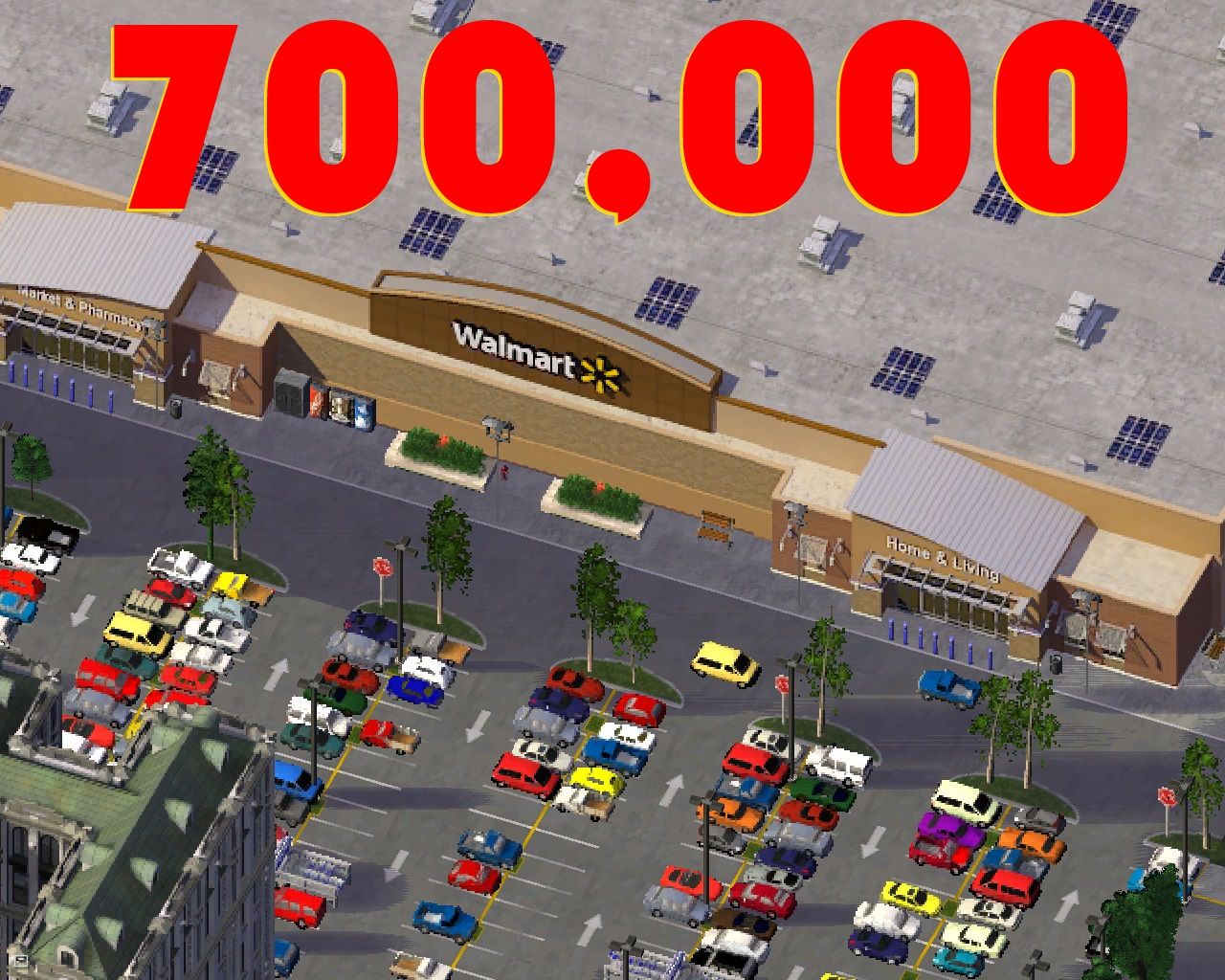 I'm headed to Wally World to buy us some awesome party supplies. And a very special destiny fulfilling edition of Schulmania will be released to celebrate the occasion. Be there for the par-tay!
Tuesday 11 March 2014: News Brief #23
Never doubt the ferocity or fighting spirit of the feline!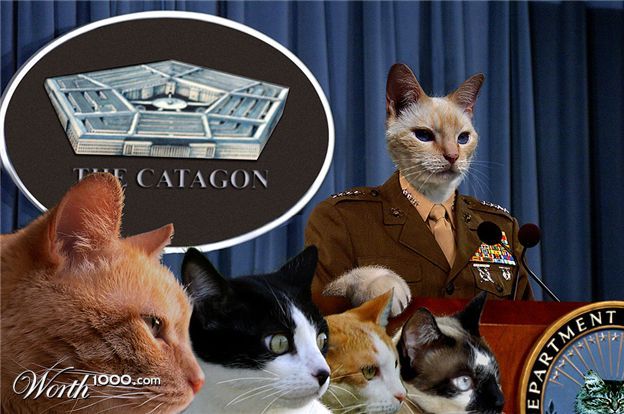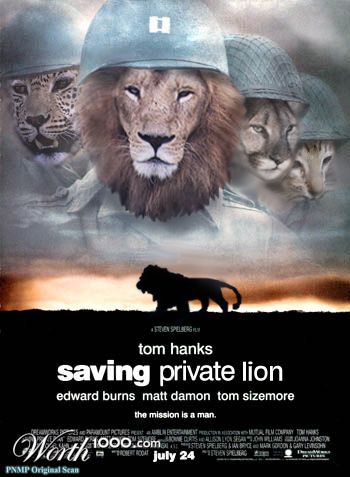 The feistiest felines are ready to defend our nation!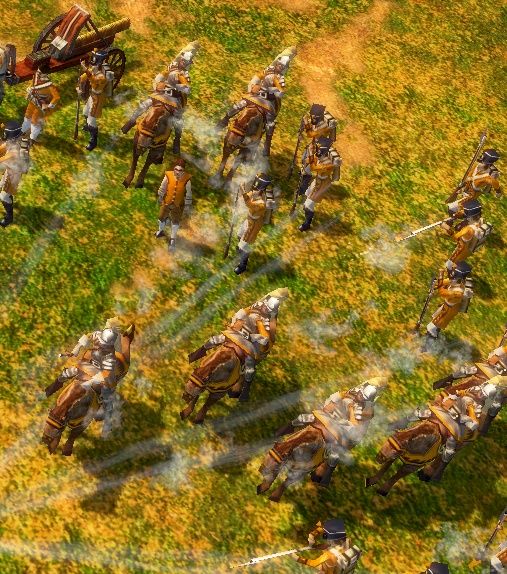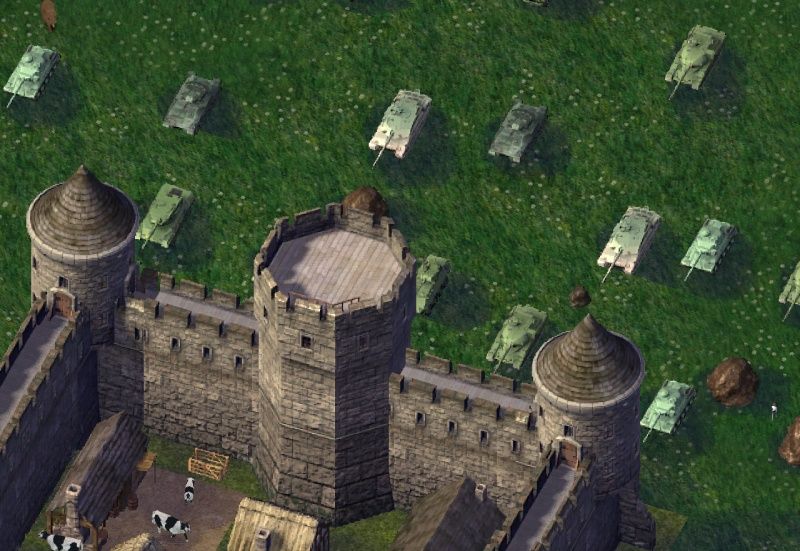 And ripped from today's headlines:
http://abcnews.go.com/GMA/video/911-call-reveals-family-held-hostage-fat-cat-22858540
Thursday 6 March 2014: News Brief #22
It's a great day for a trip to the National Zoo. Come along with me to see the cool critters!!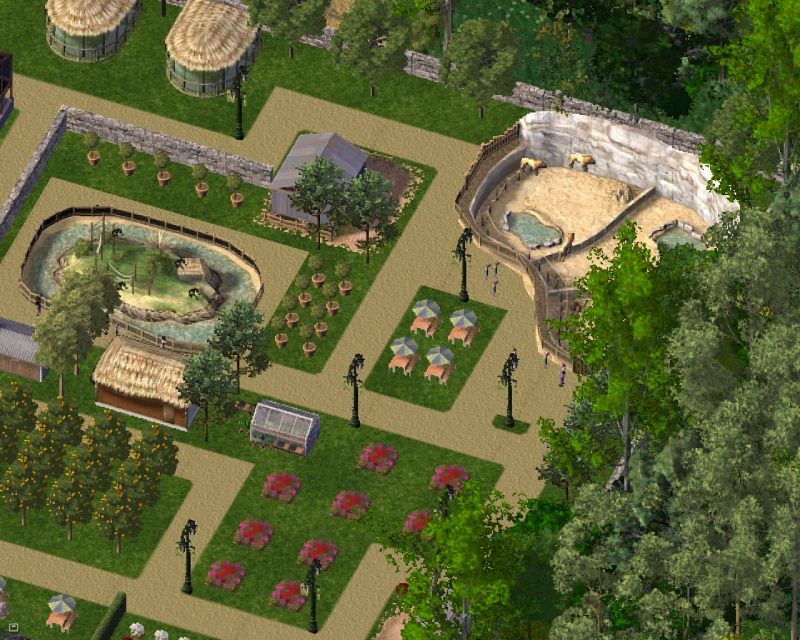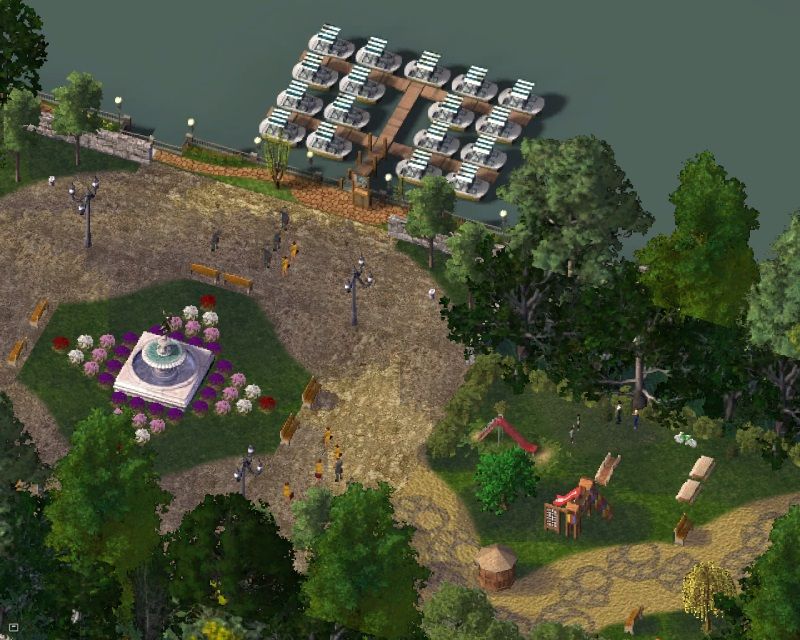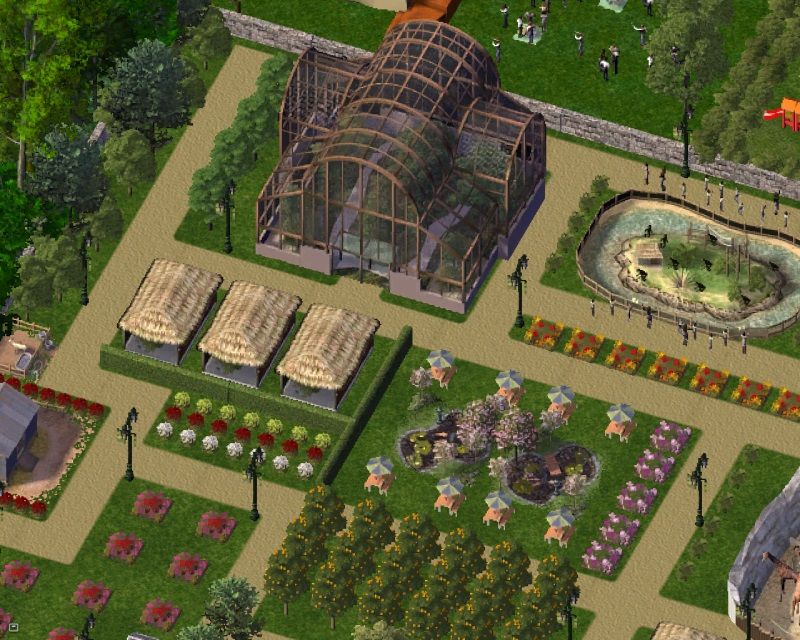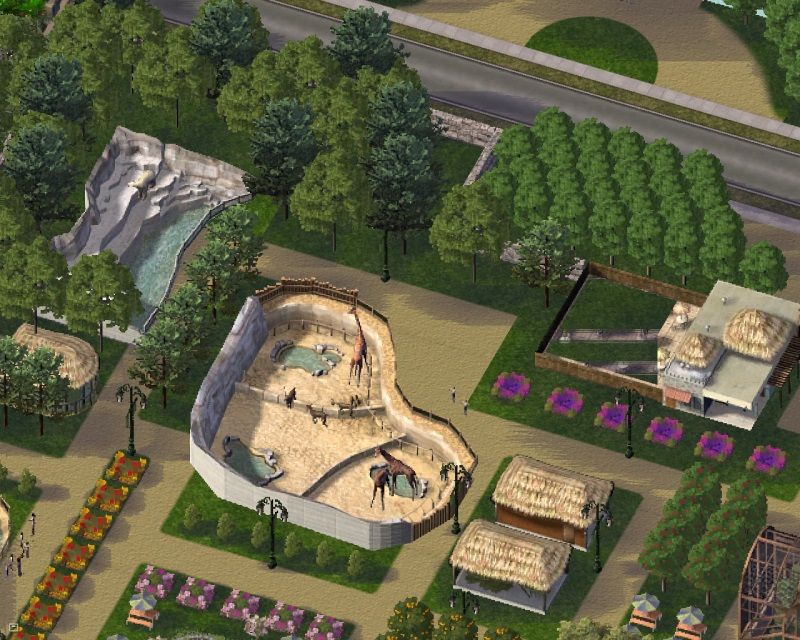 Saturday 1 March 2014: News Brief #21
Now open in New Arlenes... New Arlenes International Airport!!