Have they no shame?
Fish and chips franchises lack common decency.
"Elaine's Fish and Chips Co" is all over the city, much to the chagrin of inhabitants of Biffe le Bourg. Many of these fast-food "restaurants" occupy
central locations. They clearly interfere with the otherwise so homogeneous cityscape, a non representative study surveying forty citizens has
shown the sentiment to be. Many want the franchises gone.
But judge for yourself.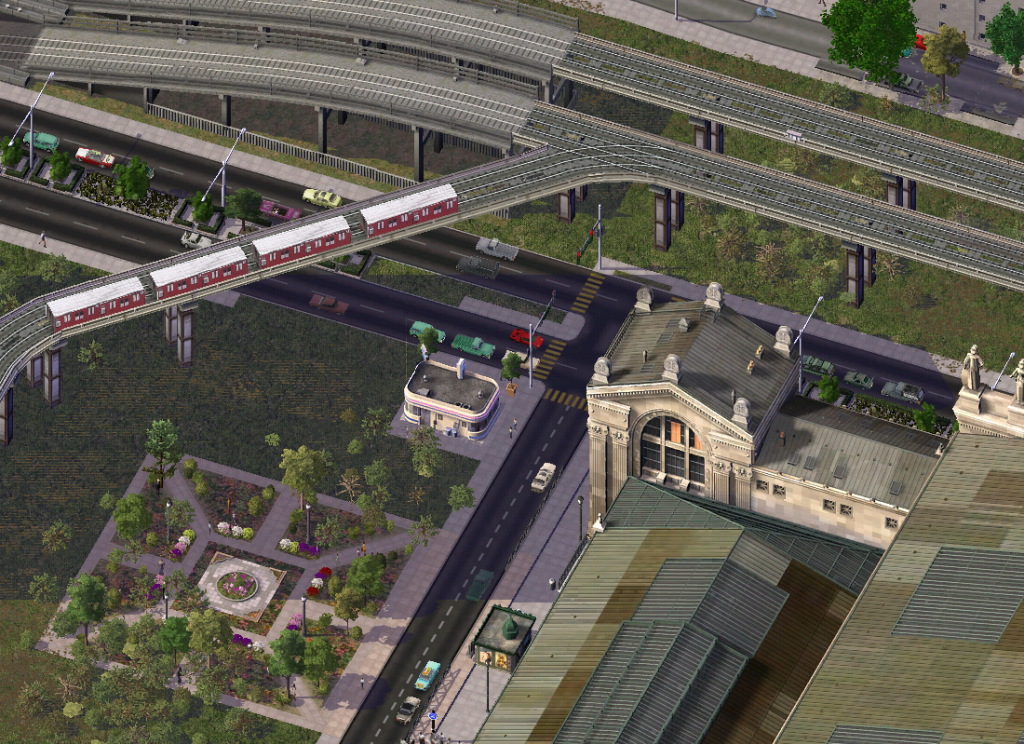 Hungry sportsmen could get carbohydrates here.
Try to find the restaurant here!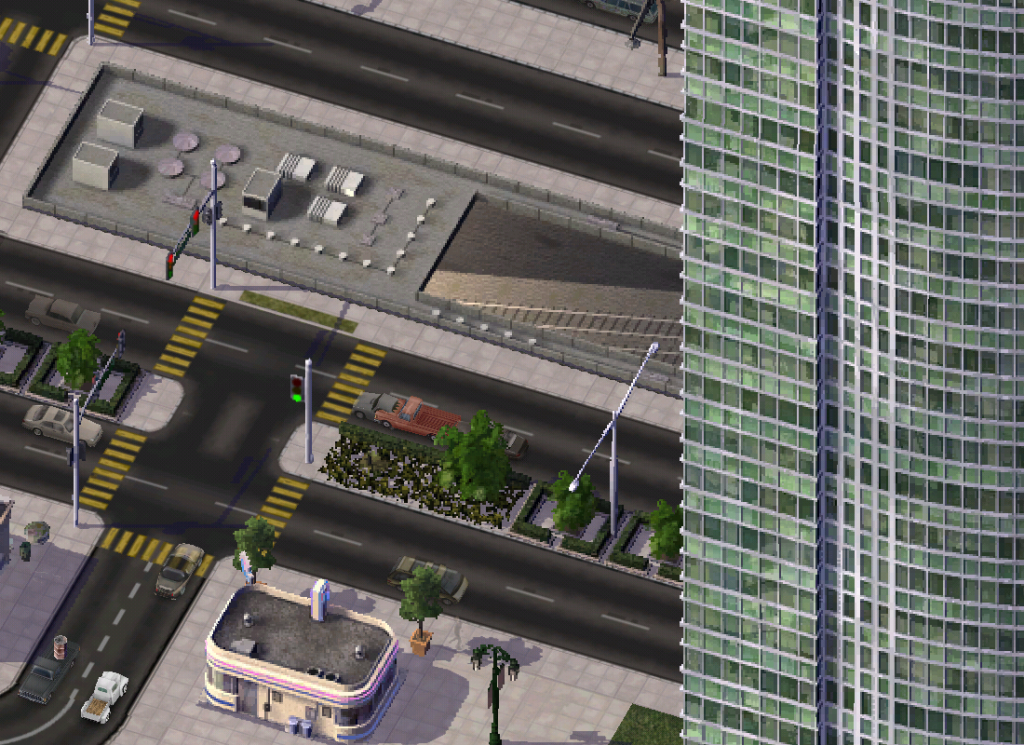 Is this really where we want tourists to eat?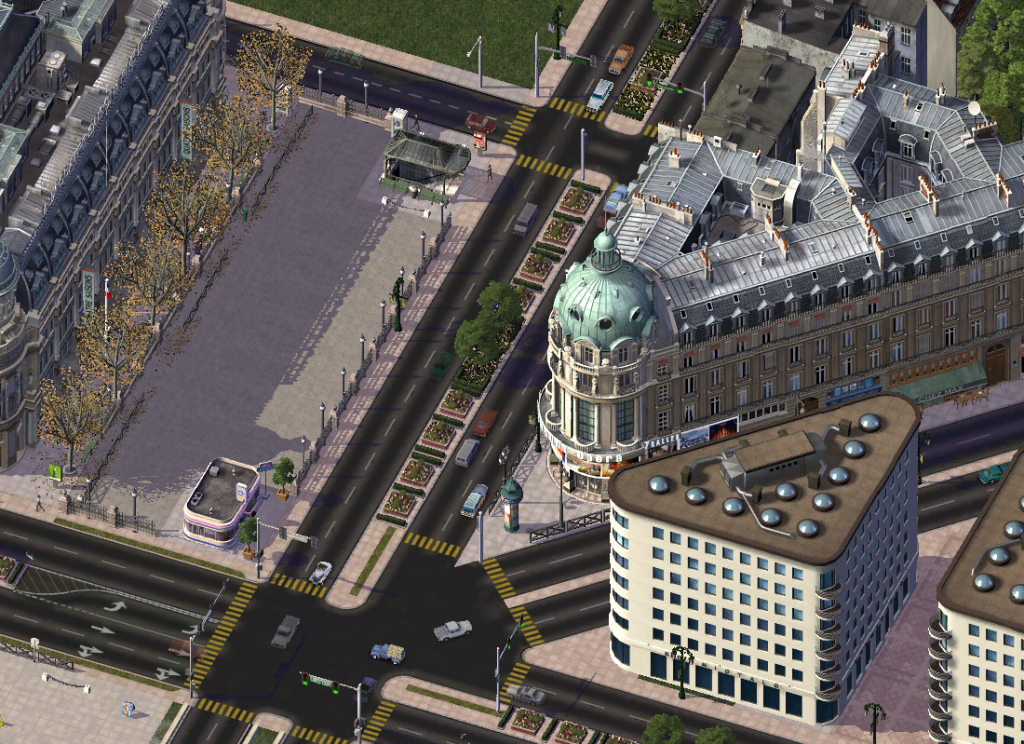 The underprivileged must not be constantly tempted by the smell.
Dito.
How in the world were they given a building lease here? Clearly the lot is a type of recreational zone.