Does the S9 go to Bouteille de Biffe and how much can I eat on the way?

The S9 Train to Bouteille de Biffe.
Yes, the S9 connects Biff le Bourg, the City-States' Capital, with Bouteille de Biffe. Uncounted workers flok into Biff le Bourg Main Station every day to
catch the very S9. Some arrive by bicycle, some with the El-train (see image below). Some come by foot. How many croissants will they be able to
eat on the trip to Bouteille de Biffes industrial zones?
On the top right corner, a S9 pulls out of the station. These are double decker trains with strict rules governing smoking, littering, graffiti and eating;
none are allowed.
The first croissant should be half way eaten by the time the S9 passes the tracks and "Peu d'Chance Hospital".
Children learn French, German and English in the local schools.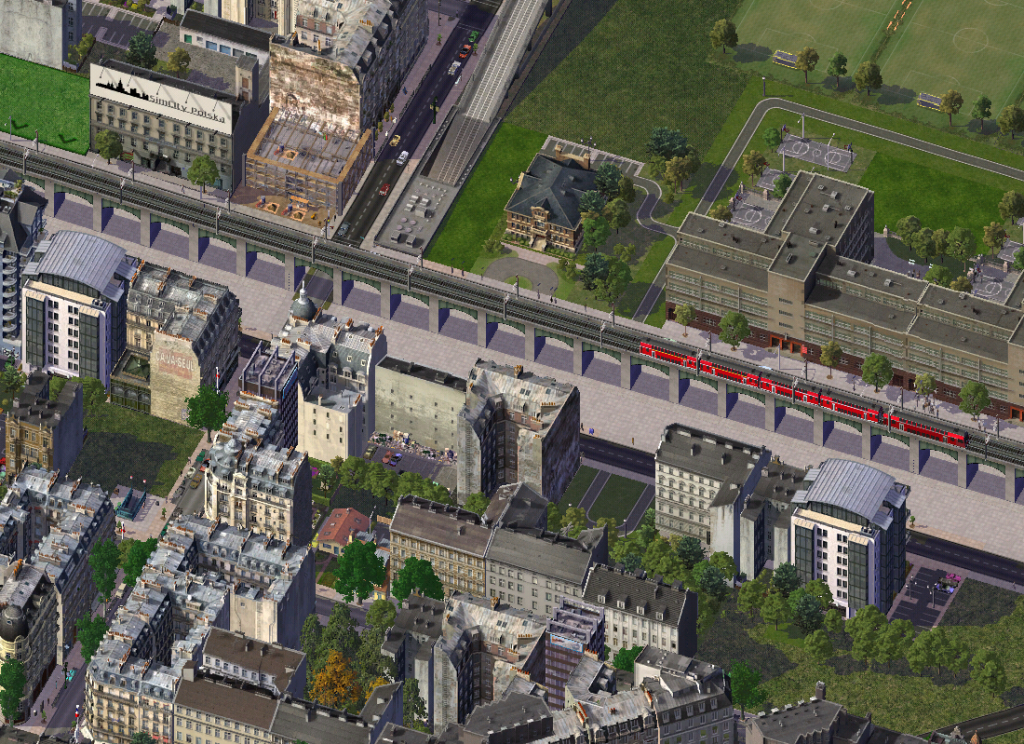 Consciencious members of the work-force don't arrive hungry. The second croissant should be eaten by the time the S9 passes
"Wicked Widow's Cathedrale".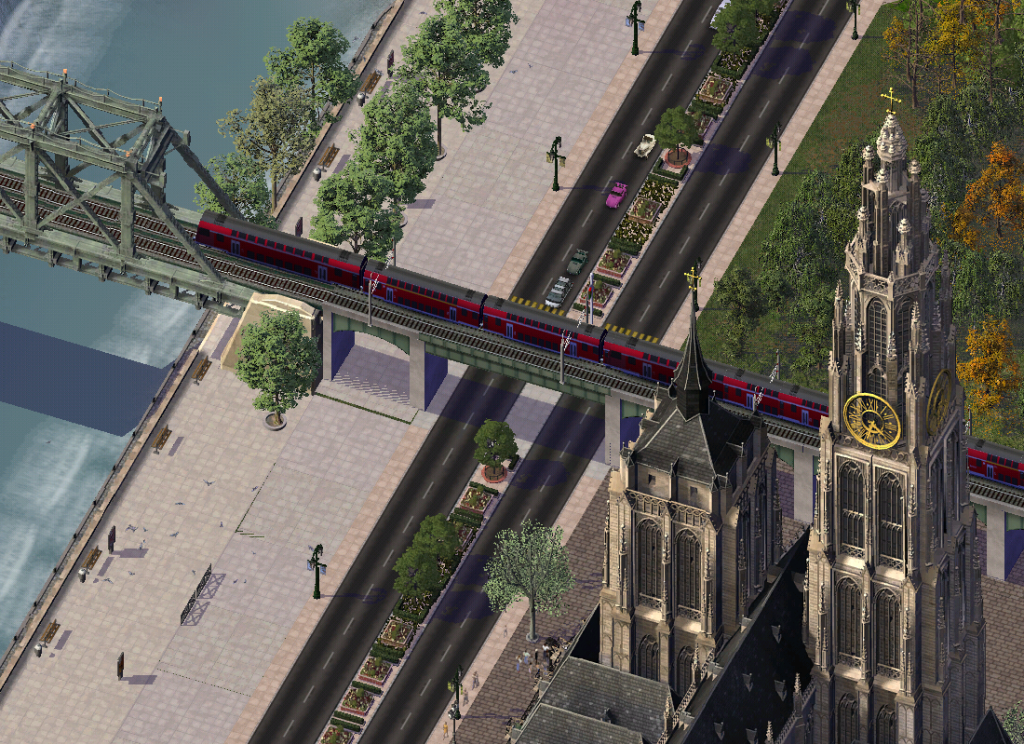 Local freethinkers have been living under this bridge since 1968. Don't throw them a piece of your third croissant unless it's wholegrain.
Workers usually finish their third croissant by the time the S9 stops at Bouteille de Biffe's "Hafenkopf Station".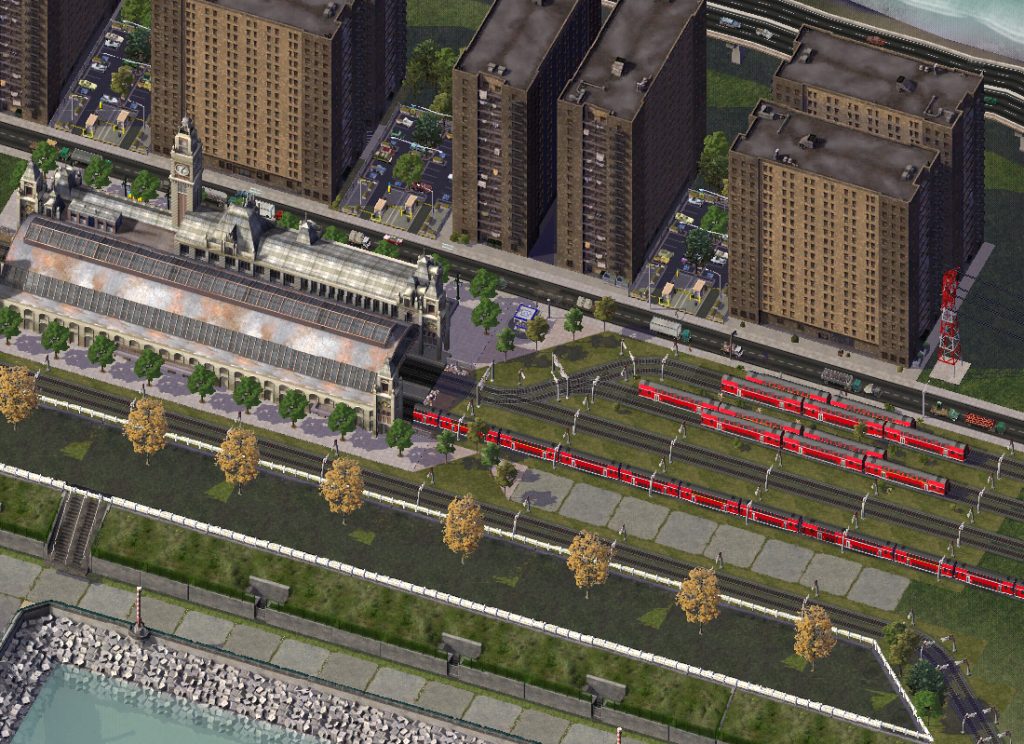 Trash must be picked up now for our S9 arrives in the industrial quarters of Bouteille de Biffe.