Short Update: Night In The City
Entry posted by simlink ·
380 Views
Welcome Back! It's night time now.
Shorter update, but still wicked awesome. Let's go check out the night.
It's a dark, dark night here. The lights are bright and numerous. And all the cool shapes make for a cool scene.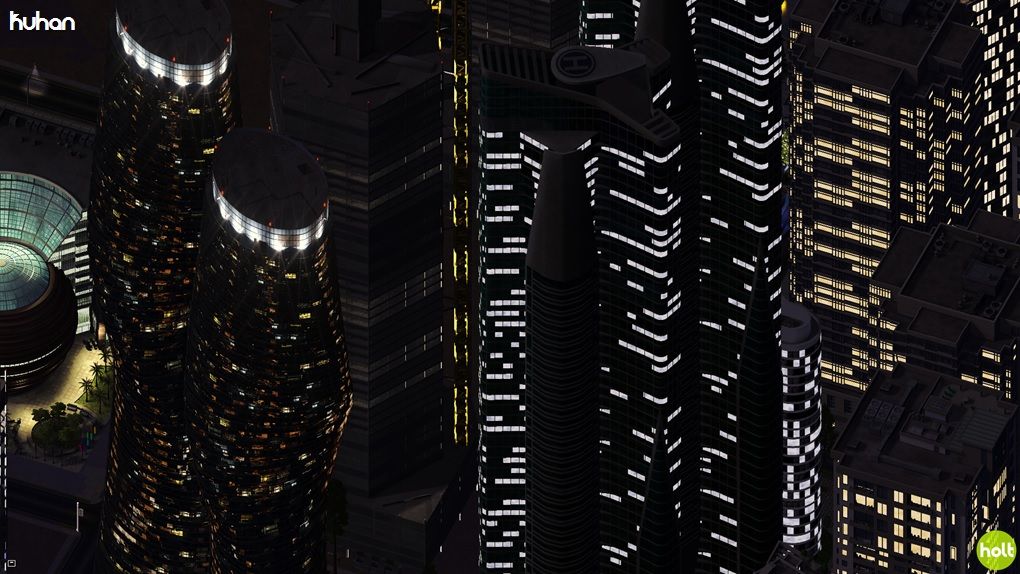 Zooming in on the night. This area is predominantly office space.
Of course, with all these offices, there have to be some condos nearby...
And to finish off, this bright spectacular scene. Lots of light, and mammoth construction.