The growth of Harbour Bay
Entry posted by mapboy ·
285 Views
I don't know how coherent this entry will be, I kind of just played and took a screenshot whenever I could remember haha.
Here's the region map from when we last left off. Note the very minor amount of development across the river in Harbour Bay. That's about to change.
First, the garbage problem has gotten out of hand, so a landfill is created, nice as far from existing development, near the western edge (the road will eventually become a highway)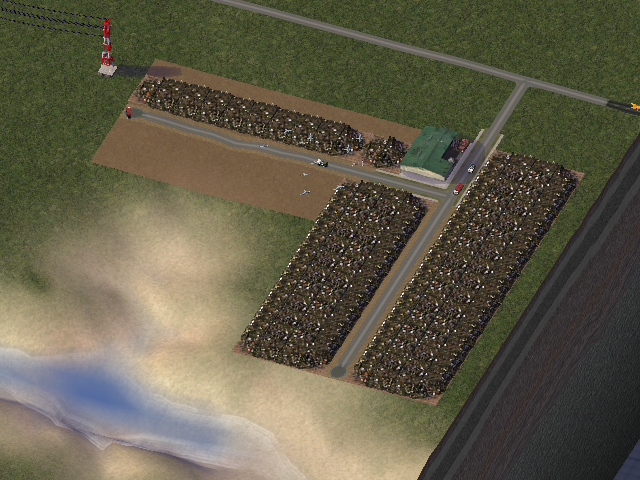 Development occurs around the edge of the interchange created in the last entry.
...including the Mayor's house.
A new centre is developed just west of the interchange, with a wealth of beaches. It is intended to be a high density residential centre.
As development pushes west, the western highway is in need of an upgrade.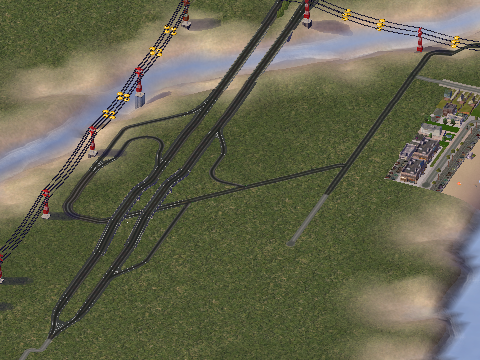 As the upgrade reaches the city's limit, there is a lot of demand for an airport, the site of which is chosen to be on the western edge.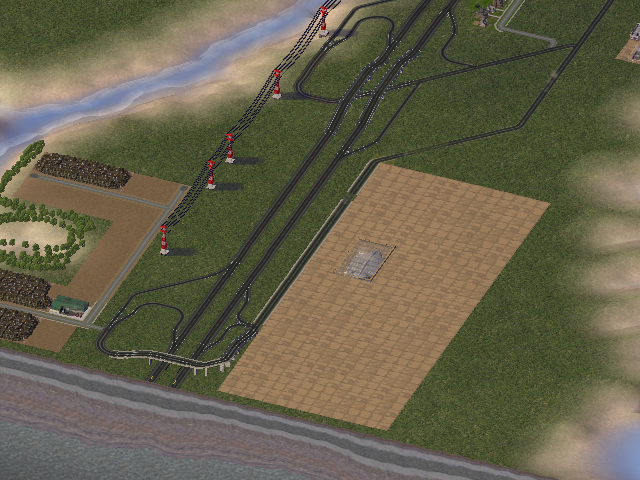 The western centre shown earlier sprawls back to the highway interchange.
The northern highway is then upgraded.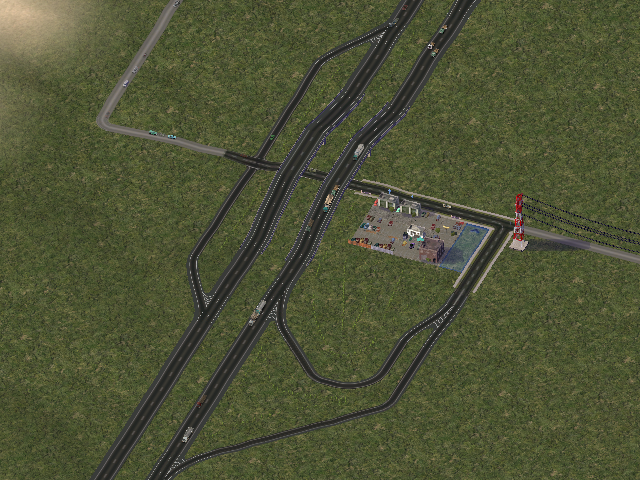 The land to its east is eyed-up for port activity.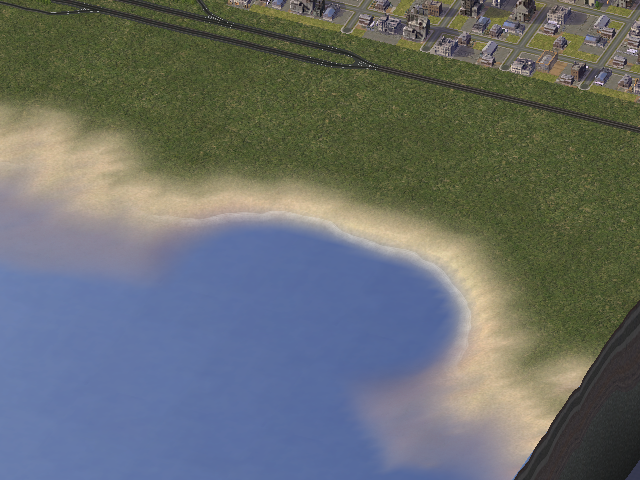 The area developed into a high tech niche area.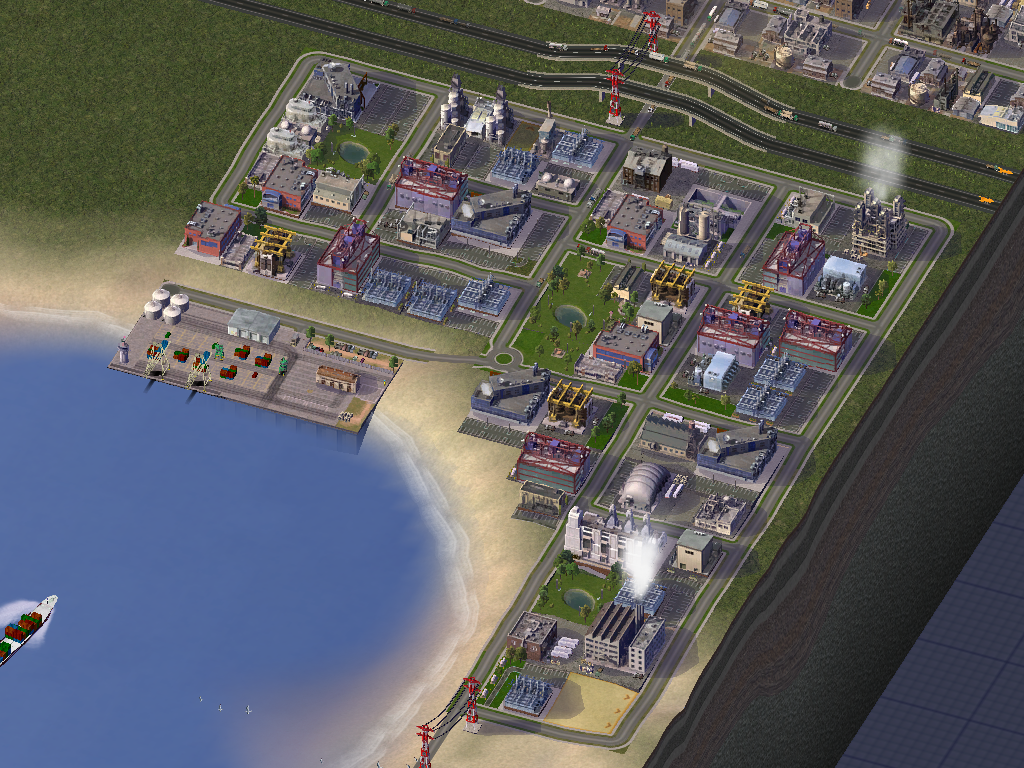 Growth has definitely come to this area of Harbour Bay
The landfill area is being minimised in order to account for more growth. It's likely that the next city to develop will have to deal with Harbour Bay's gargage, just as Harbour Bay has in part for City Centre.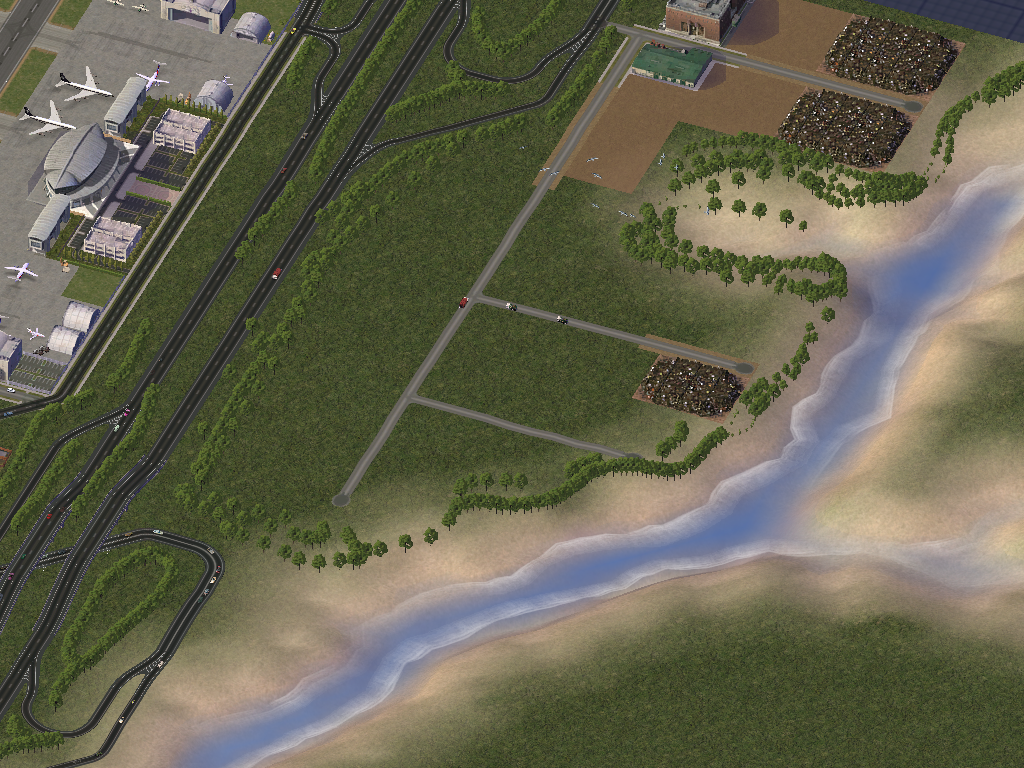 Finally, it is decided to build a canal, as a range of marinas are developed at the water's edge.
Things definitely are chaning...
Until next time...