Branching Out
Entry posted by mapboy ·
132 Views
So we return to Harbour Bay, where the missing link of the intersection from the past entry is added.
Growth also begins at either end of the coastal highway.
The latter of which becomes home to the first university in the region.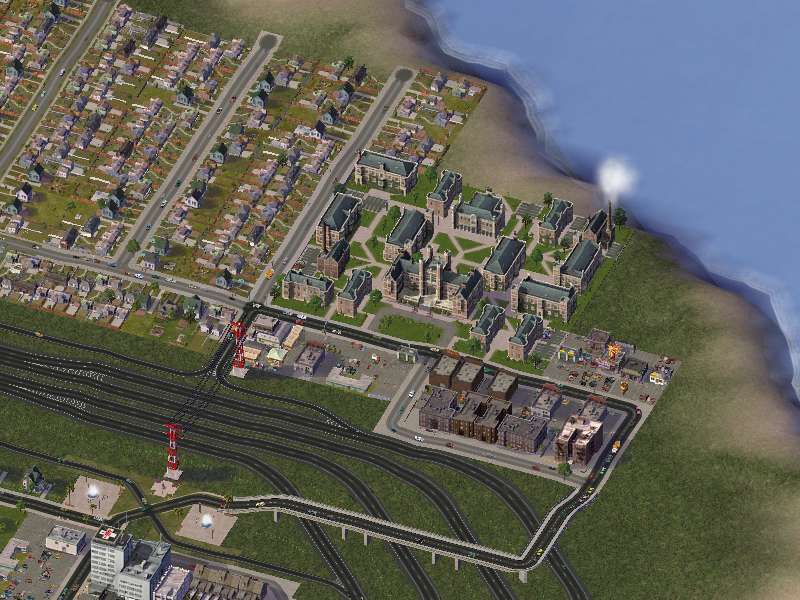 As industrial demand heats up, this piece of land in the north is eyed.
A road network helps locate the boundary of the industrial zone.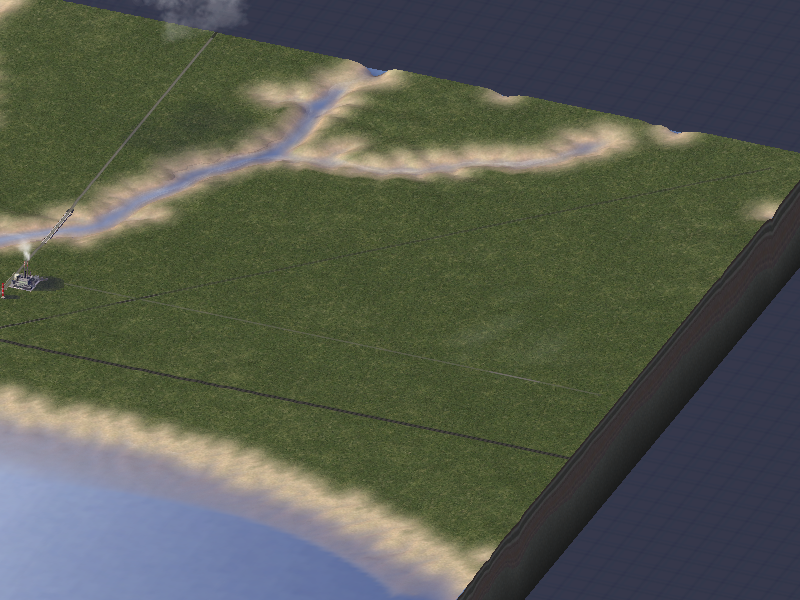 And this intersection gets an upgrade.
Business booms in the industrial area.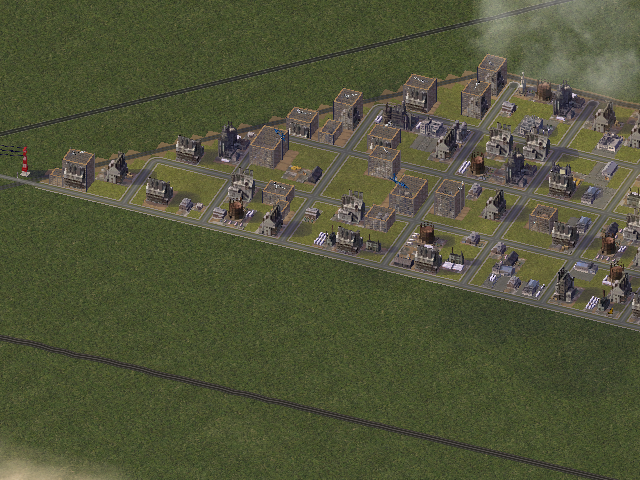 Meanwhile, it is decided to completely upgrade the intersection to grade separation, in preparation of increased growth in the area.
The temporary routes come in handy when fire breaks out at the new industries.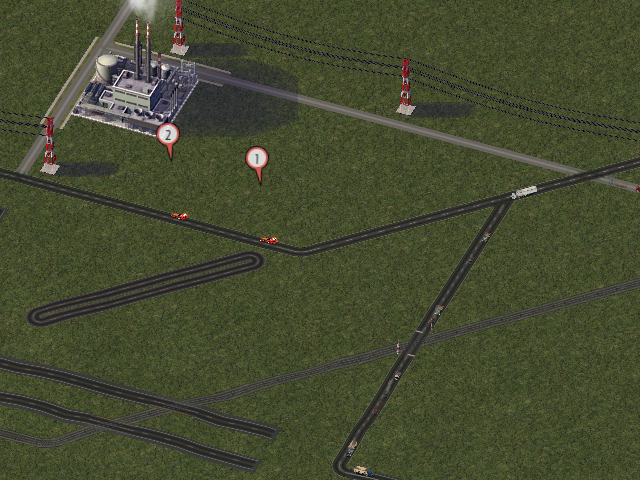 The interchange will be rather complicated due to the three highways and the avenue.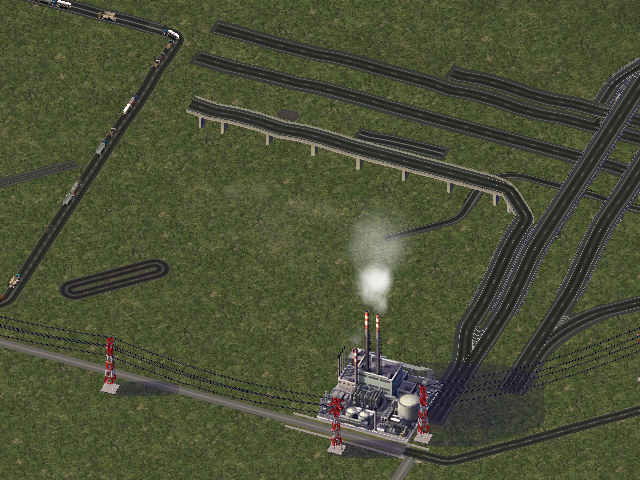 With the ramps all in place, its now just required to link them with the existing road network.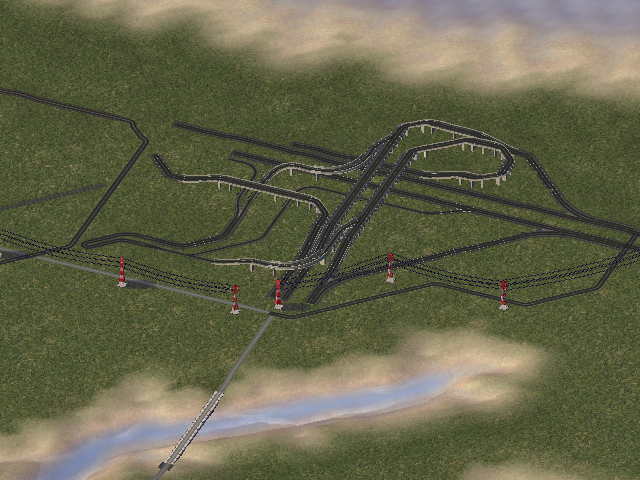 The trucks get a bit confused as this occurs.
Just the western routes needs to be linked to the interchange.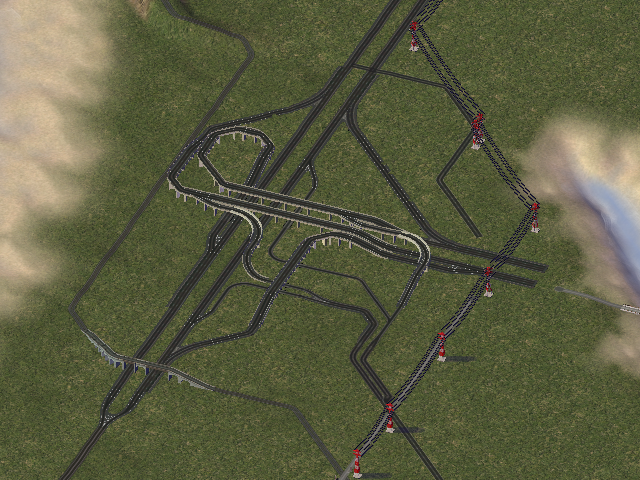 This also requires ramps not included in the main interchange.
The railway is also rebuilt, winding around the interchange.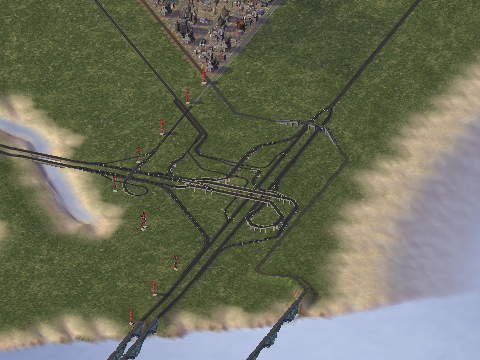 Development begins around the interchange.