Welcome to Region
Welcome to Region.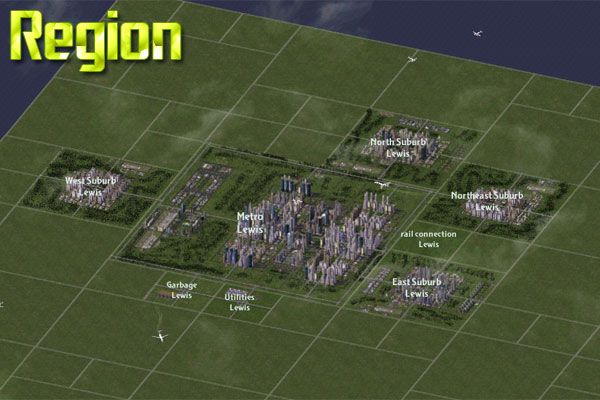 Region is located in the plains, therefore it is flat land. There may be plans in the future to dredge a river through.
Region houses a Commercial/City Center named Metro. Region also currently houses 4 suburbs:
West Suburb, North Suburb, Northeast Suburb, and East Suburb. Additionally there are 3 other tiles
in use: Garbage, Utilities, and Rail Connection.
Region's current population is 1,188,160.
Region is serviced by land (auto, rail, subway) and air.
Region features 2 International Airports (both located in Metro),
and 4 Regional Airports (1 per Suburb).
There may be plans to upgrade the International Airports in the future also.
Thanks for stopping by.