Update 65: The Re-Introduction (Windemere2.0!)
Entry posted by simlink ·
170 Views
COMPLETELY NEW REGION. COMPLETELY NEW LOOK. WELCOME TO WINDEMERE 2.0!
After a long hiatus, Windemere is back as entirely different region. After getting stuck in the "old" Windemere and work progressing quickly on Holt District, I felt maybe a complete change in direction would be needed for Windemere. So I am starting completely fresh in a region. This time around, this CJ will focus more on what I'm working on in the region as opposed to storylines, though those will occasionally pop-in time to time.
Due to RL and Holt District, Windemere2.0 won't be frequently updated like the original Windemere or Holt Disitrct is. Though I won't forget about it either, there will be teasers and updates, etc. when I disappear from here.
Now, let's get on to the first Windemere2.0 update - but continuing from earlier numbering,
welcome to Update 65!
65.1 | Something different you can see immediately - mountains! This version of Windemere is indeed not flat... and can get quite hilly, actually...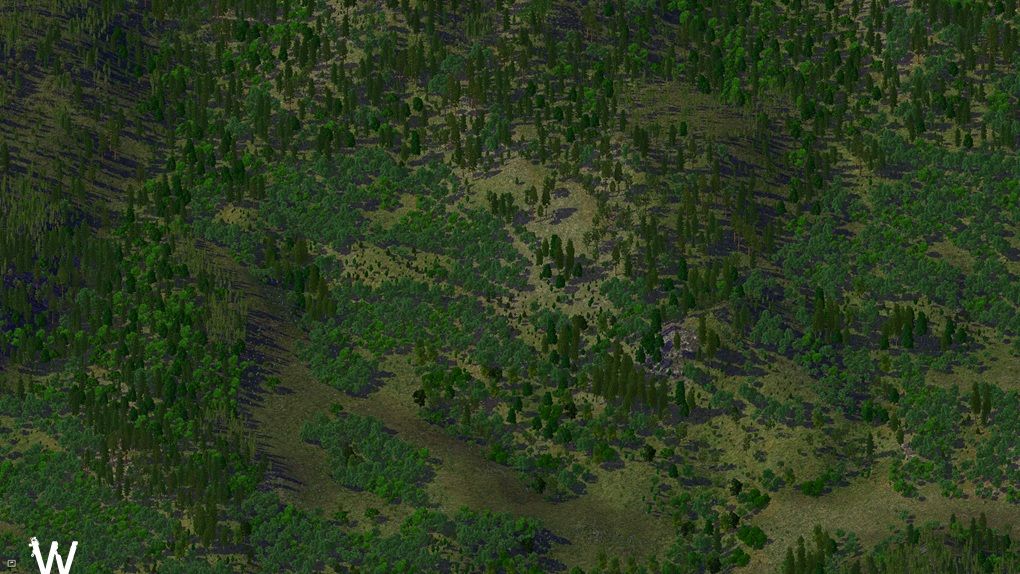 *Click for full resolution!
65.2 | And there are a lot of different types of trees, too. Imagine that!
*Click for full resolution!
65.3 | Of course, Windemere 2.0 won't be completely nature-related. That's just not my style.
*Click for full resolution!
"Bob has just pulled into work in his white truck. He could here the wooshing of the 4 wind-turbines he controls. The first of a giant wind energy project in Windemere, these were the first 4 turbines constructed. When completed some say there will be over 200, others say 50. Some don't know these 4 exist, nor the dirt road that leads to the area..."
Welcome back to Windemere! I hope to see you around. Please feel free to comment below.