Update #1: Pre-Settlement
The187inDetroit is back with a new City Journal! This time, this follows the story of the city of Halbinsel, located in the aptly-named Halbinsel County in the Municipality of Eaton in the nation of Blue Coast (French: Côte de Bleu), which is a fictional nation about 1,000 miles off the coast of Long Island, New York.
Halbinsel is the municipal capital of the Municipality of Eaton. It is located about 200 miles east of Marquette, the national capital of Blue Coast. It is located near the mouth of the Homer River and along the coast of the Sherman Bay. There's also the Wabash River to the north and the Sydney River to the south. The Wayne River marks the boundary line between the municipalities of Eaton (west) and Salem (east). Just east of Halbinsel lie the Gateway Islands, partially in Eaton and partially in Salem.
The Wells Mountains are located just south of Halbinsel. To the west of that are the Homer Hills.
The new region will use the default Maxis terrain and trees and Pegasus' excellent Brigatine Water Mod instead of the default Maxis water. It also uses the latest version of the NAM, SAM, RHW and NWM and will feature many BATs.
The photo below shows most of Halbinsel County, along with some of Salem's Bay County in the southeast corner.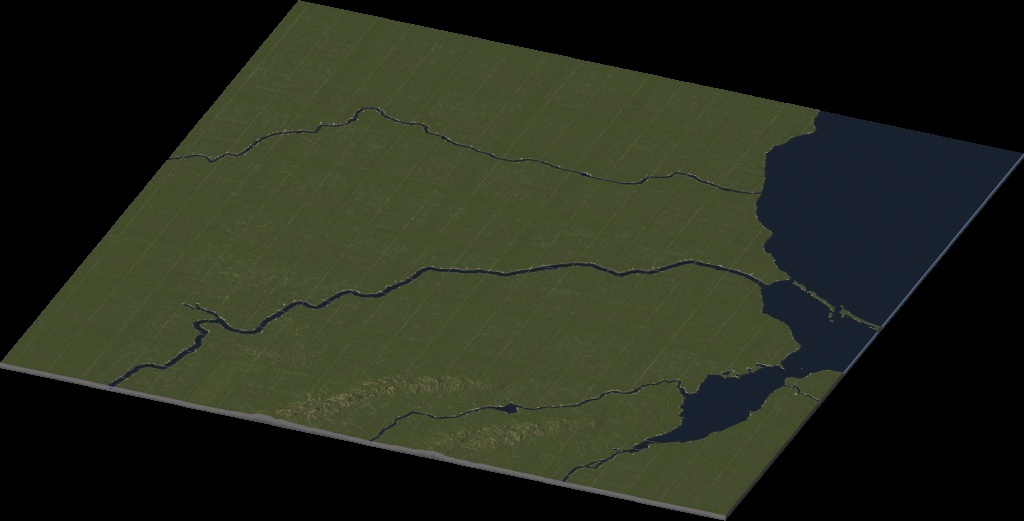 Below is a map of the townships in the area covered by the aerial view above. Halbinsel is located in Sherman Township. There are towns in all of the townships shown here.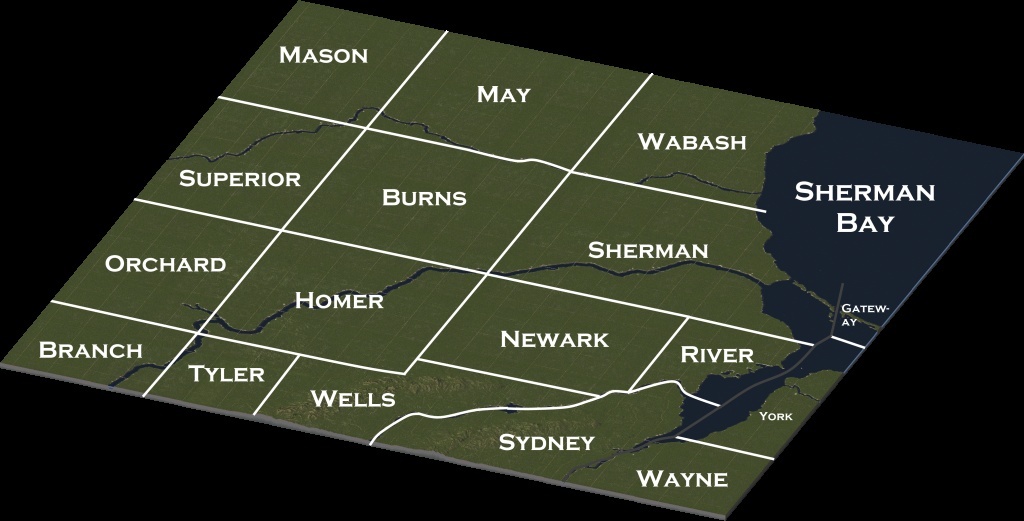 Stay tuned for the next update, which will cover the founding of Halbinsel. Until then, thanks for visiting and make sure to leave a comment.