No Cheat - Redevelopment of Oakwood
No Cheat - Redevelopment of Oakwood
Vista al Mar has been financially very successful, but some of the urban layout has meant that some areas have become run down. Oakwood is in the centre of Vista al Mar and had 2 motorway spurs that dumped huge amounts of cars into the small sized roads. To help the area improve one of these routes was removed.
Oakwood Northway cut the area in half and caused a lot of congestion. This motorway spur has been removed and a lot of the medium density buildings, and redeveloped with a surface avenue and high density affordable homes.
Before...
After (Buildings still under construction)...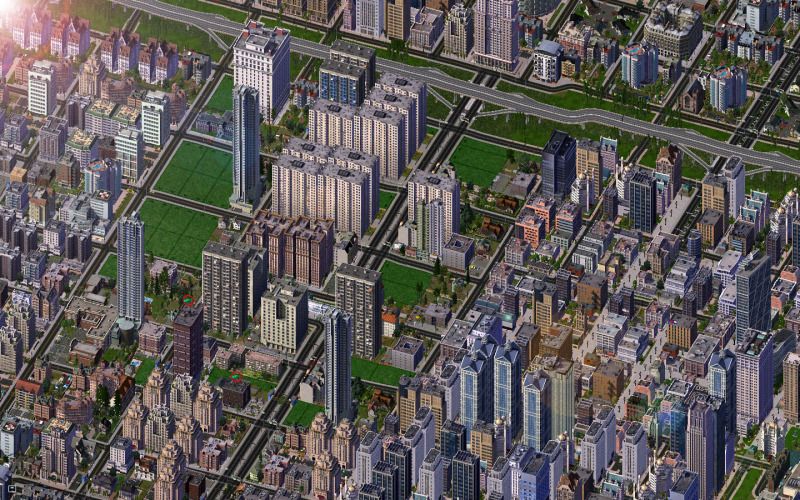 Overview of Vista al Mar...