Update 14: Coleman A Young International Airport, and other development
Entry posted by Harden ·
516 Views
History Lesson:
Coleman A. Young International airport is fairly small and is 5 miles northeast of downtown. This airport is the Detroit area's oldest airport, and it used to be called Detroit City Airport. Sometimes, it is also called Coleman A. Young Municipal Airport. It is owned by the city of Detroit. Southwest Airlines used to fly here from 1988-1993. Right now the airport has no passenger lines running through it. The passenger terminal is 53,000 square feet and has enough room for restaurants, baggage/pick-up claim areas, retail stores, car rental facilities, and airport offices. The airport also has three 1,000 space parking lots, which are in the next tile to the right, and I didn't put them in, because it would look awkward.
Coleman A. Young: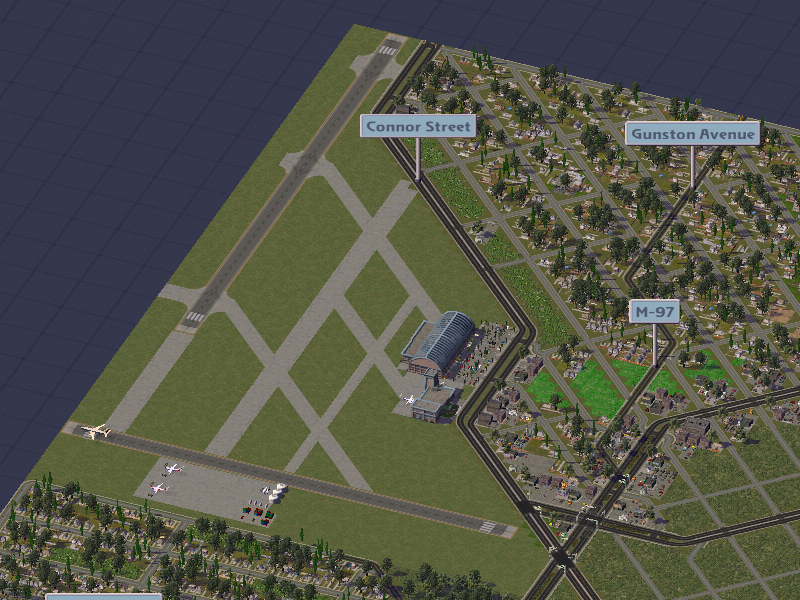 Here are some further area's that I've developed.
8 Mile and I-75: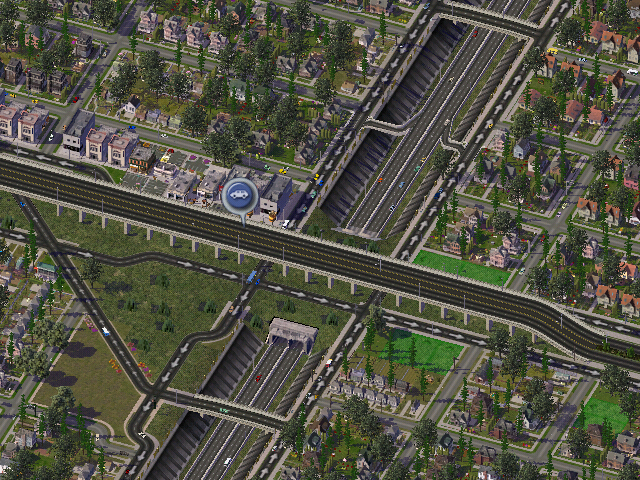 Hazel Park: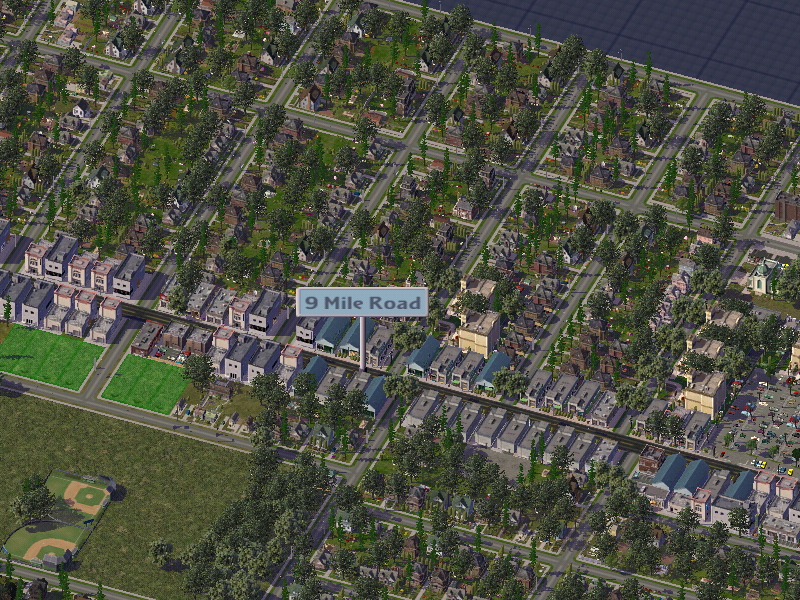 Hazel Park is one of Detroit's older suburbs, of-course, sense the city limits border Detroit's city limits. In this area, commercial business line nearly every major road. Hazel Park's peak population was around 25,000 back in 1960, but has sense dropped to around 16,000.
What's next? It's a mystery.