Update 12: Canadian Exploration.
Entry posted by Harden ·
456 Views
Comment Replies:
@Jetty Jocky & NMUSpidey; thanks for bringing the positive comments! I really appreciate it, and I'm truely glad you guys like them! And whether I get 1 star rating or a 5 star rating, I'm not going anywhere, I'll still post updates.
I think it's time for me to show some love for Canada.
Here is Windsor's massive assembly plant, officially called, Windsor Assembly. It is a Chrysler plant, and it is Windsor's largest employer with 4,450 workers.
E.C. Row Expressway, Howard Avenue Exit: (Just south of here in the next tile is a massive shopping mall.)
Here is an attempt at Diagonal Sunken Freeways, in which I ended up going to the forums for help, and found out it's impossible to accomplish this in my Detroit region. This is I-375. It is impossible to cross avenues diagonally over sunken freeways in SC4 without it looking like an earthquake occurred, as well as making ramps for the service drives. So that is out of the question, and I'm going to stick with Elevated Highways. Although I might put in the sunken freeway on the parts of I-75, I-696, and I-96 are straight east - west, north - south routes.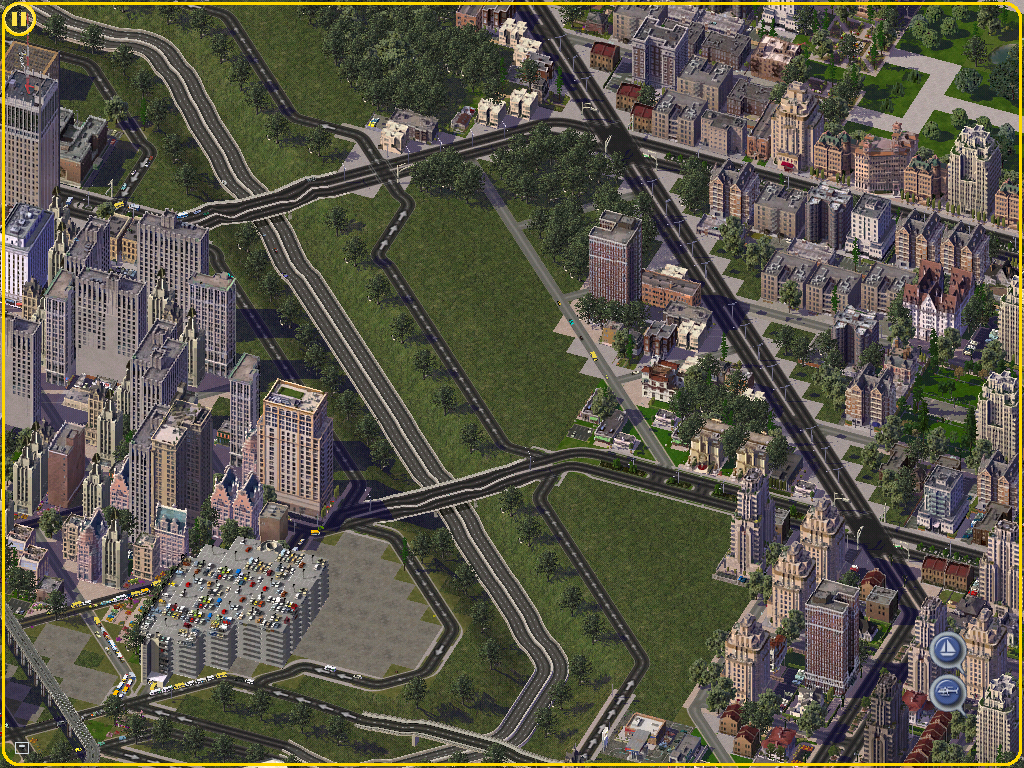 And now.
A Geography Lesson!
I thought I would put these pictures up just to show you how huge the region really is. It was all hand terraformed by me, and will definitely need extra touches as I expand, but it still looks pretty.
Once again, it was made this big because I wanted to get the entire Detroit Metro, in which I still might need to add an extra large tile on the north and south sides. I didn't realize I was going to get so much of Canada, which is actually awesome when you think about it, because I got the entire Essex County Peninsula. I didn't put in any hills, because I HATE SC4 terraforming with a passion when it comes to hills, and sense this is Detroit / Windsor, which is generally flat with not many huge hills except for parts of Oakland County, and the area has plenty of water to keep the region view interesting, hills don't matter.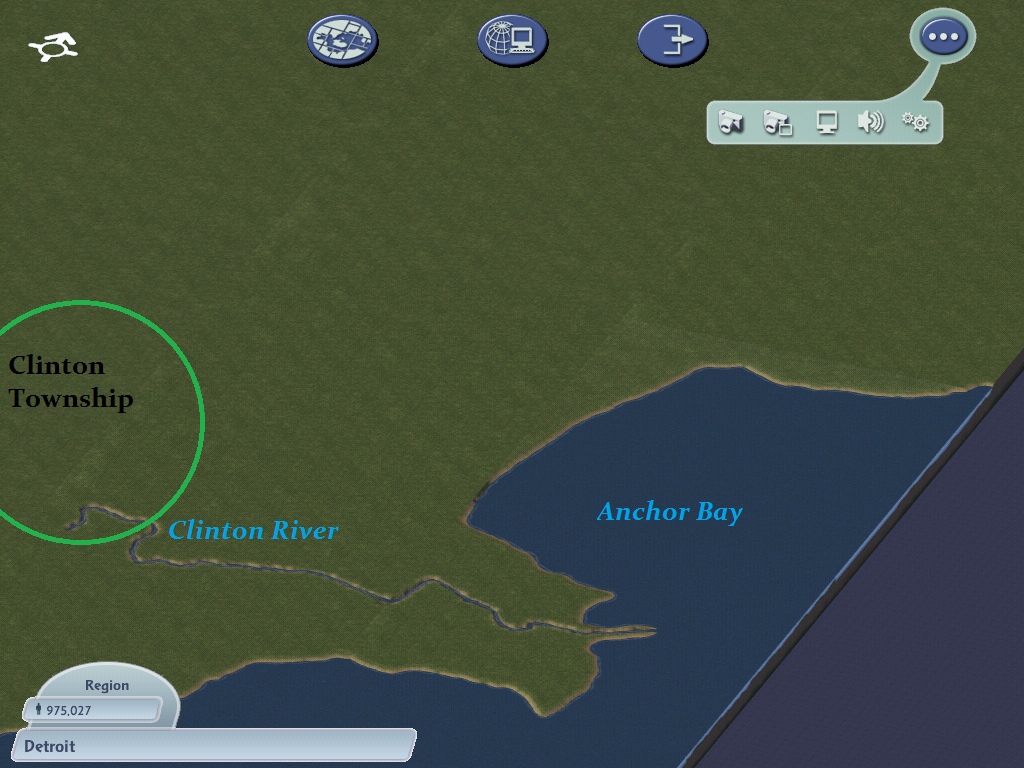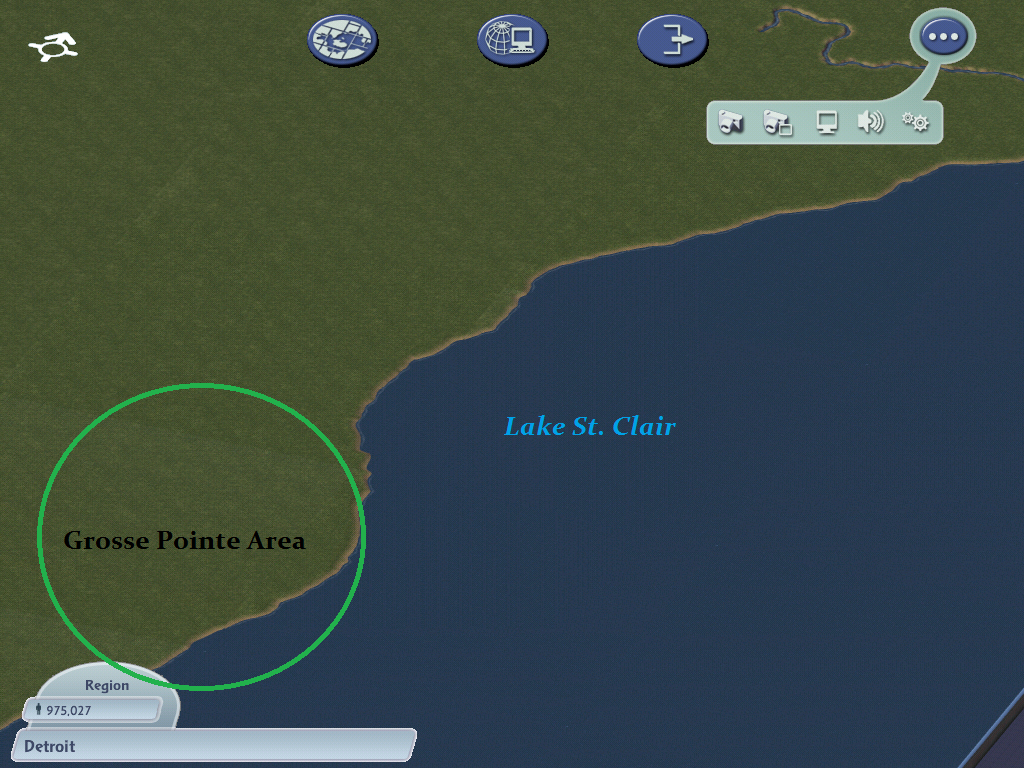 ell that's it for this one, what's next? I have no idea. Something Interesting.