Coldwater, A place time forgot
Entry posted by Zeck180 ·
176 Views
The small town of Coldwater settled 11 miles west of New Haven, along the Steamer-Schipper Railway in 1898. Now the only surviving picture of what the town first looked like was taken back in 1909 when the community had a population of 281. At this time Coldwater was larger than New Haven by 3.9% population wise. The small town had everything a small rural town needed. From 1908 to 1949 Coldwater was the Haven county seat during this time the community roughly stayed the same. In 1945 the Steamer-Schipper Railway Co announced that they'd be closing the line going through Coldwater.
(Coldwater era 1909)
Even with the building block that helped grow the town gone forever and now rusting away, the residents managed. However though with their neighbor to the west growing at a fast pace, many that lived in the town started to move to New Haven. Over the years (1979-1990) the town looked more like a ghost town, well it was becoming one.
(Andrew St: era 1987)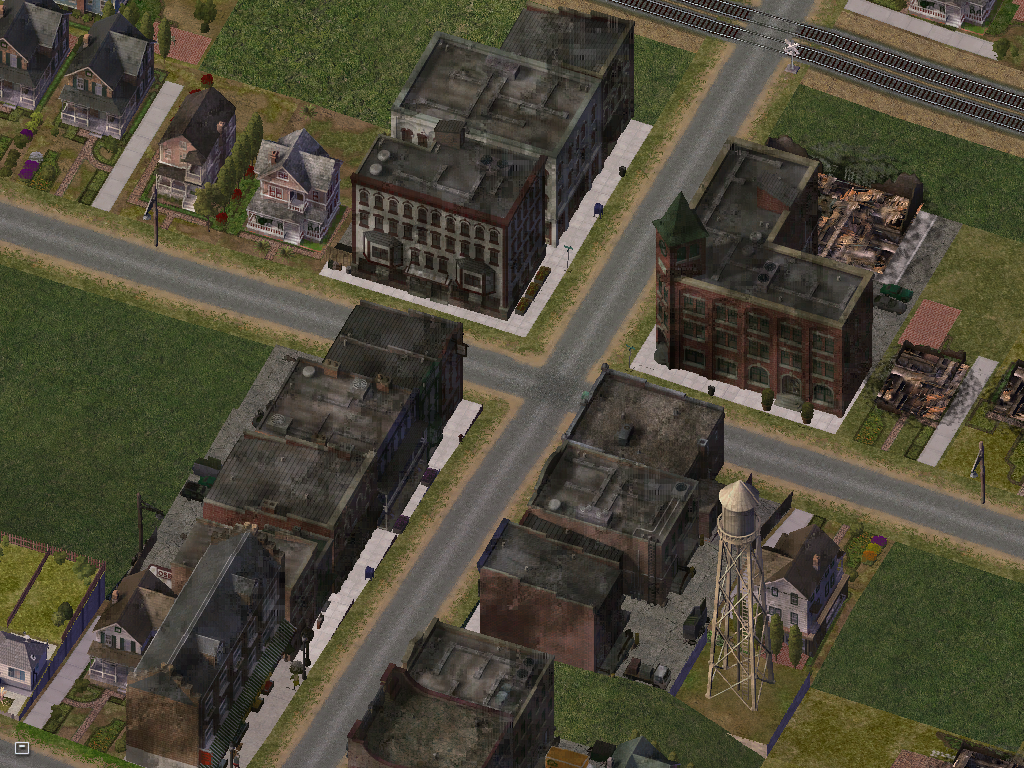 Then on July 18, 1991 the last resident of Coldwater died in her home, Sarah Andrews was 97. The town become a safe haven for arsonists, burning whatever they wanted, after all who would really notice? Well then on May 1, 1998 they whole town burned to the ground, when fire crews from New Haven and surround areas arrived they were to late.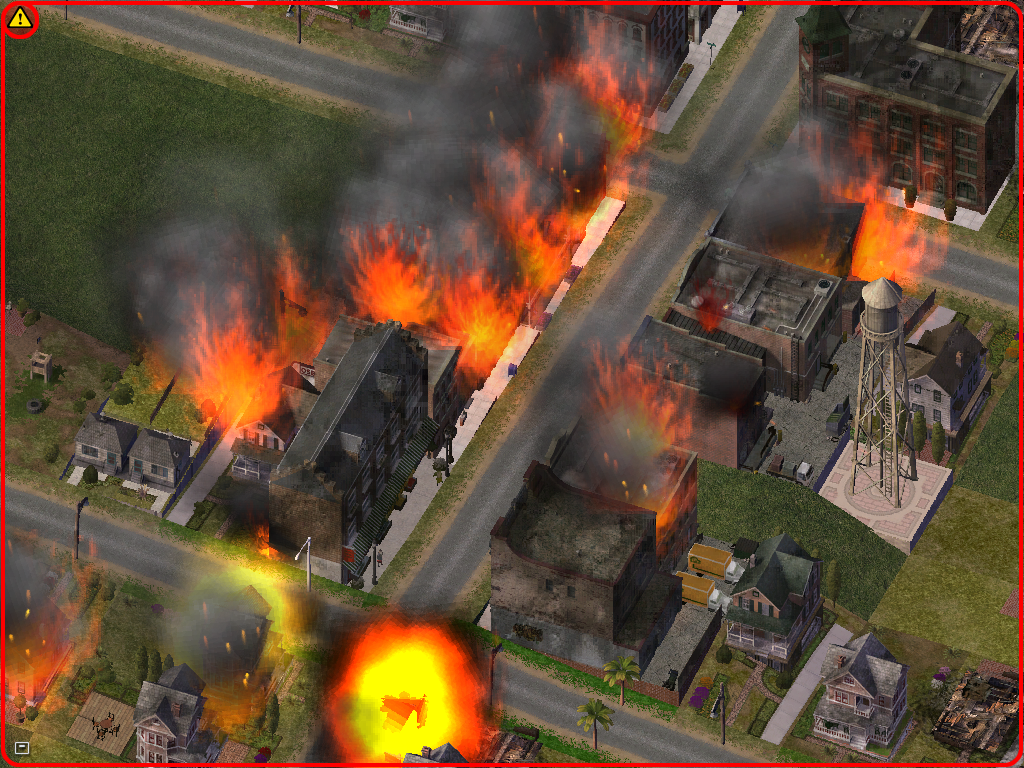 Today there is only one house that survived the fires over the years. The only real viable sign from afar that there was once a town here is the old watertower that looks over a once prosperous community, now buried under ashes of its former self.