Somber days ahead (New Haven)
Entry posted by Zeck180 ·
397 Views
Since the last time we came to New Haven the city was still small around only 3,000 strong filled with middle class families. But now in 2007 New Haven is around 9,000 strong with a strong middle and upper class of residents. There are now three schools that inhabit the city, Lower Side Elementary that the upper class sends their children to and Parker Elementary that the rest of the city sends their children to. since the last time we visited New Haven the school has built a beautiful softball and baseball fields.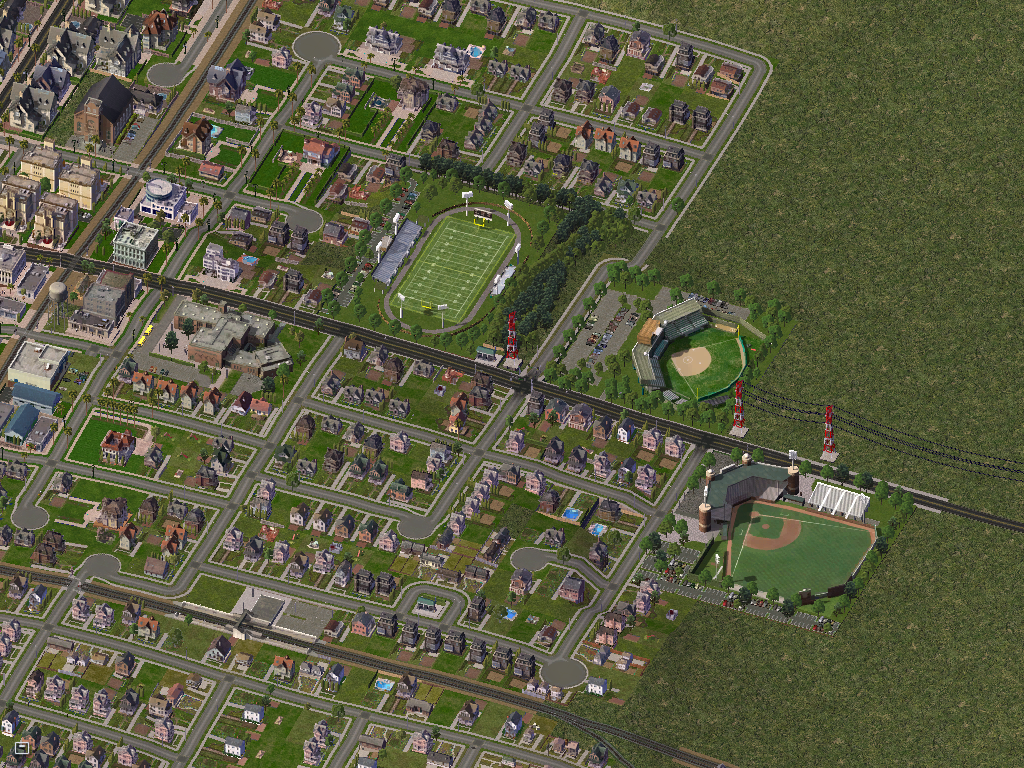 An aerial-veiw of the Lower South side of the city where New Havens rich primarily live. You can see how the city has grown with a new Target that was built in 2005. In a week the city will be celebrating its 50th Vintage Days, but however before they get to celebrate it, they must morn the death of many.
It was a sunny muggy August day the city was getting ready for its 50th Vintage Days. Latter in that afternoon the sky turned overcast and a few droplets of rain had begun to fall. At that time there was a funeral at the Holy Trinity Church of Christ located on Main Street(second picture at the bottom). With out warning the cities Main Street and North Side was destroyed by an EF4 tornado packing winds up to 178 mph. The historic Main Street was destroyed, in all 77 people lost their lives; 27 alone were attending that funeral at the Holy Trinity.
Next time we visit the New Haven City Council will re-build and remember those lost that tragic day.