Cover Up?! Ash Burn, Becomes Ashes!
Replies:
Blakeway
"Aliens, aliens everywhere"
-Perhaps, maybe it's something else everywhere?
Simul8ter8
"Lost wonders of the ancient world!
Or it could be the worlds largest chemical bomb..."
-The largest something is here...
hahei
Government base, aliens and sci fi stuff...
Nice story!
Hmm... all good guesses! thank you, glad you're enjoying it!
westy177
"nooooo aliens"
-Or worse!!
Mastof
"Aliens :S"
-Don't worry, they may be friendly.
Adoxx
"I like your story line, now get the shotguns and get those aliens of my property
"
-Thank you, and Going to get er' done!
kakado_to_save
"ok i'm scared."
-It gets worse.
Bluthlucidity
"I'm not saying it'll be aliens.
But it'll be aliens."
-You seem pretty sure.
[[Hey just want to get a little personal for a moment. Yesterday I was out with my lovely, and when we got back from hiking my car had been attempted to be broken into. We were in shock that someone could do something like that, we don't do no one any harm... and if it wasn't for my window tint (which was very, strong apparently) the whole window would have shattered instead of leaving a big hole. My insurance wouldn't cover it since it was 'only' $202.19 to fix, and though was too cheap for them to cover with my $500.00 deducible, it left a hole in my wallet for the month. But I've received a lot of support from family and friends. And one thing on here really made me smile was seeing my story on the front page (wow!), and my comments and ratings shoot up. I know it's silly... but it just made me have such a smile to see that, so thank you for indirectly helping to cheer me up! I made this update extra long to show my thanks!]]
NR-123 is the only way into Ash Burn, it makes residents feel safe, but has also caused days where it is impossible to reach the outside world when the road is blocked.
The road is blocked? Well, looks like someone is working to move it...
Hello, excuse me! Excuse me... any idea when this will be moved?! Hello?! No one is here...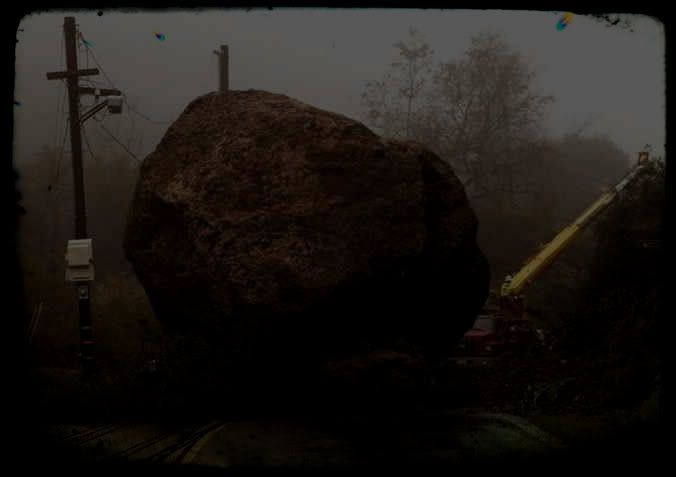 It's getting dark, and foggy... I saw the town as I was coming down the hill I should be able to walk from here. Are these guys just on break? With this being the only road seems they would be working on it non-stop.
The town doesn't seem to get closer, it's only getting darker... and is that... smoke I smell?
My gosh, it's not fog, it's fire! The whole town is on fire! What happened here?!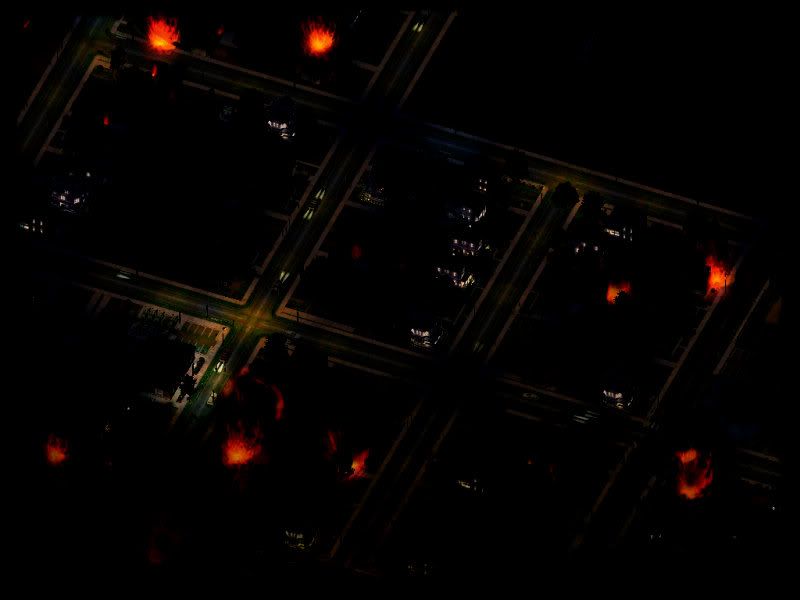 -Cough- Hello?! Is anyone alive?! -Cough-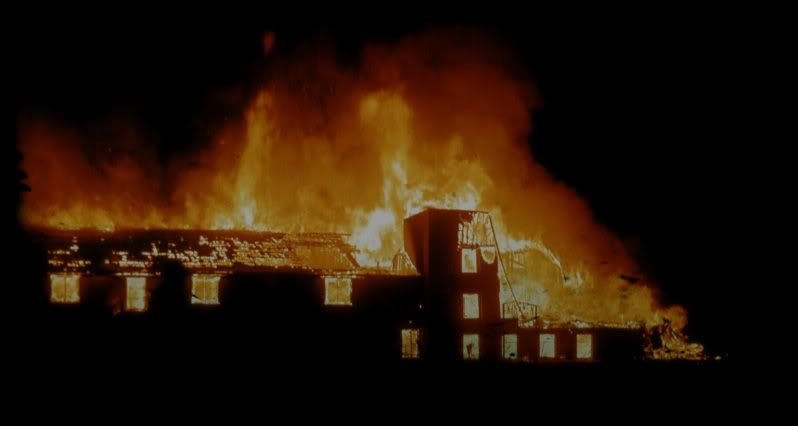 -Cough- -Cough- My God.. the Hospital too... -Cough-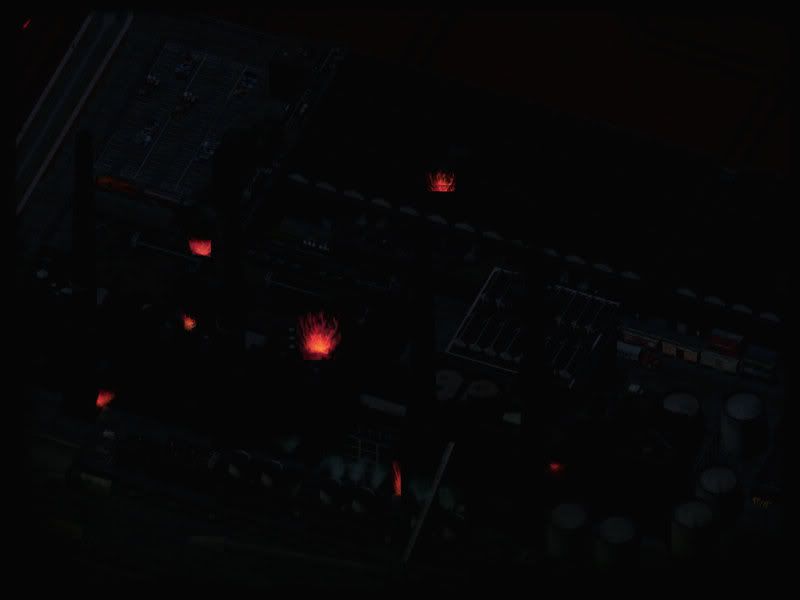 -Cough- The factory must have caused it... -Cough- I hear something coming...-Cough- -Cough- Too much smoke...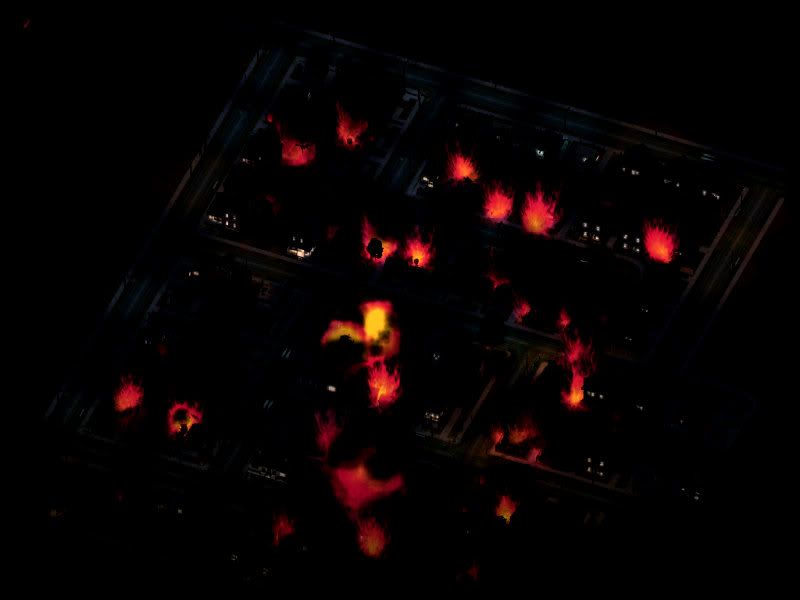 -Explosion- Jesus! What was that! -Cough- What's that... the Army is responding?! -Cough-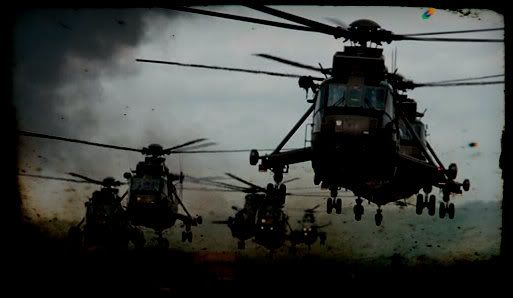 Hawk One: This is Hawk One to Base 5 Putting the finishing touches, Ash Burn should be toast within an hour. Hawk Two do a last sweep of the area to insure containment of Ash Burn.
Hawk Two: Roger that, flying over NR-123 to insure no bugs escaped the boot.
Hawk Three: Shame they had to be killed like that, and couldn't all be taken to Base 5 instead.
Hawk One: Trust me Hawk Three, the ones who died are the lucky ones...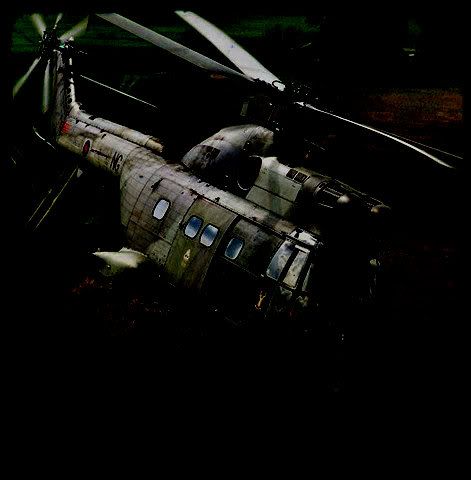 Hawk Two: It seems a motorist tried to get in the town.
Hawk One: Copy that Hawk Two, find the bug.
Hawk Two: Can't wait to put the boot down! Yee-haw!