All Aboard!
Entry posted by mapboy ·
117 Views
Just a quick entry today. I haven't had much time for SC4 lately, but don't want to slack off on my CJ.
@iLovePwnage: Thanks, I looked it up, but found it too small for my liking and I prefer the platforms being included.
@westy177: Ok, I gave it a try, but it wasn't for me, and wasn't the terrain that I am wanting to work with. I prefer the bright, beachy feel of the Maxis terrain compared to the dull rocky type in that mod.
@alexander.bowman: Thanks for the suggestion, but I was looking for a through station of a single track.
I ended up going for the marrast train stations, but am still open for suggestions.
The first rail line in Hansburgy has just finished construction! It links the CBD site to the western banks of the central inlet via the residential zone.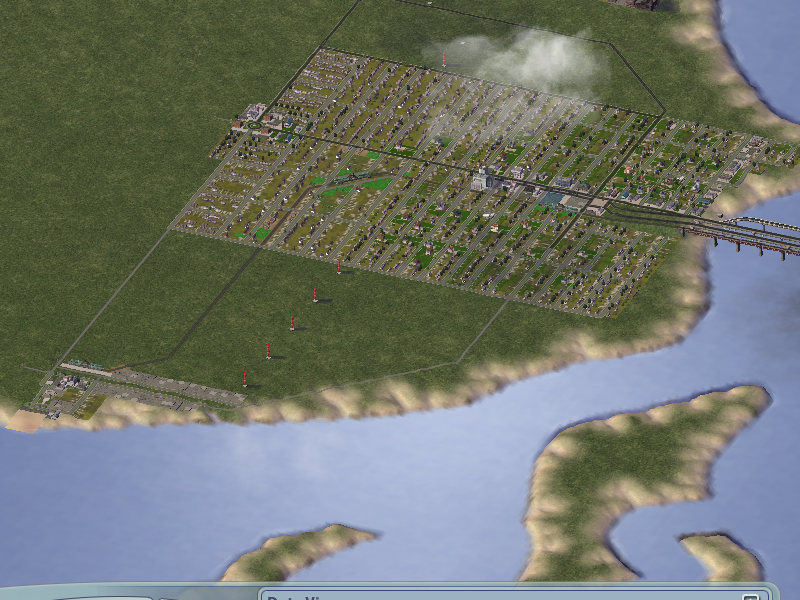 The station at the CBD should allow for further growth of the area, while designating enough room for increased capacities.
As the line cuts through the main residential area, the street pattern has had to be adjusted to accommodate for the station.
The station nearer the bridge links into the commercial precinct with pedestrian streets in place of the demolished thoroughfares.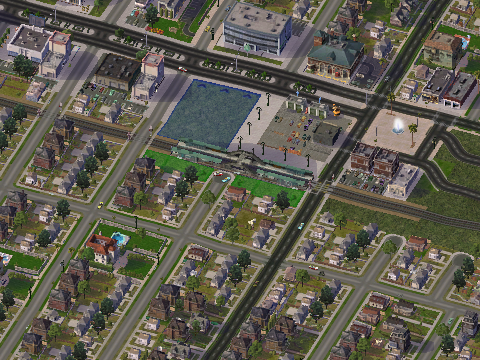 The final station is simply temporary for the time being, but is located in the heart of the industrial zone.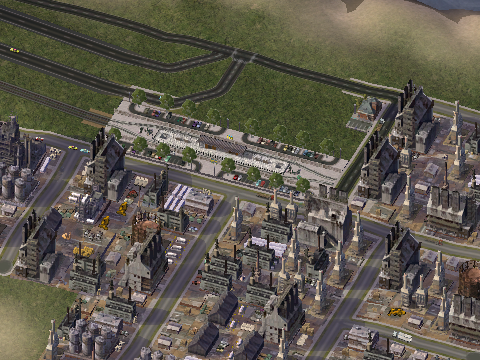 Stage 2 of the rail project will construct a spur to the north of the city.
That's it for now...