Old Route 66 & Neveda Route - 123
Traveling down Old Route 66, will eventually lead you through Nevada. Once here signs warn travelers how far before the next service. It's not only recomended but smart to bring plently of food, water, and fuel, before leaving the last town or city. If travlers break down here, they may find theirselves with limited phone service, and any form of 'rescue' may be an hour or more away.
When in doubt, just keep following the powerlines. They will eventually lead to a city...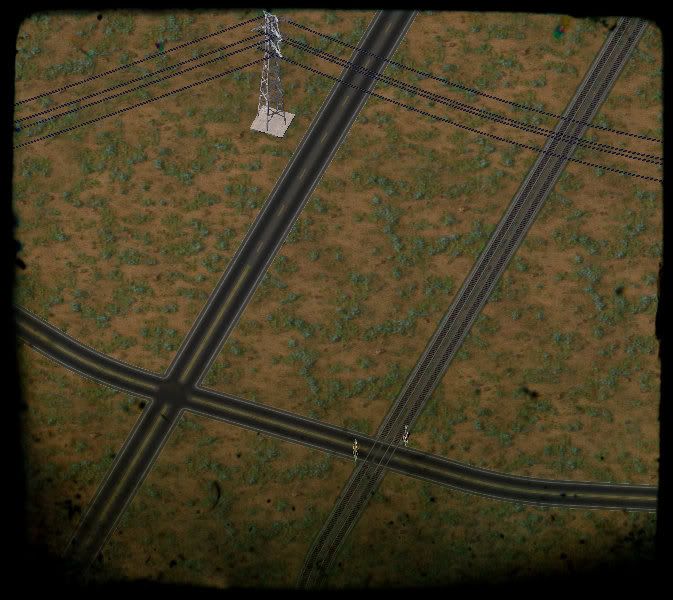 This is where the Junction (Jct) between Route 66 & Neveda Route (NR) - 123 meet, even here nothing has decided to build; Other than signs showing the nearest towns and cities. These are the cities to the "West" on NR-123.
"Yucap 123 Miles"
"Jean Good Springs 157 Miles"
"Ashburn 234 Miles"

Most travelers that head West on NR-123 are greeted with over 200 wind turbins along the highway. More are planned as growth of the regions Desert cities continues.
Still... "102 Miles to Jean Good Springs"
The sun is going down and I should of used that last restroom...