2012 Coin of the Year
Coin of the Year Voting!
It's that time of year again! The royal treasury is awarding the coin of the year award and there are five finalists. Each town is hoping that voters will select them for the prestigious award. And it is up to you to pick the winner! Simply reply back with the name of the town whose coins you like the best... and the one with the most votes wins! You can vote as often as you like, but do remember the double (or, triple) posting rules. This year's designs feature regal feline-inspired motifs as well as artistically crafted images straight out of SC4.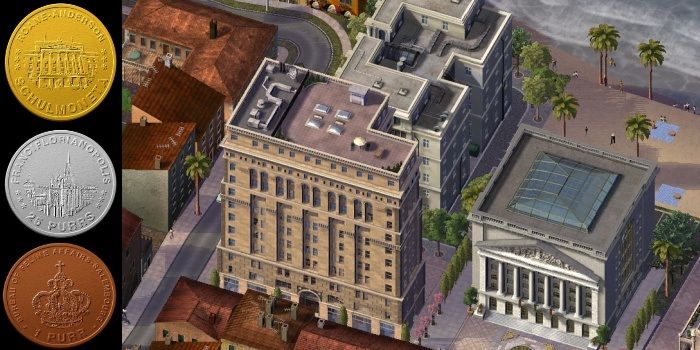 The award will presented at the mint in Gran Maru, Atkinos this year... and Admiral Hestorb will present it to the winning mayor
And now, without much further ado, here's your five candidates: