Port of Didicas Vol.1
Entry posted by davemap ·
626 Views
PORT OF DIDICAS FACILITIES
1) PNOC Oil and Natural Gas Refineries
Off-shore oil and natural gas extracted by several Oil Rigs from the Benham Rise are process and transported here for export. Much of the Government revenues comes from the Oil industry.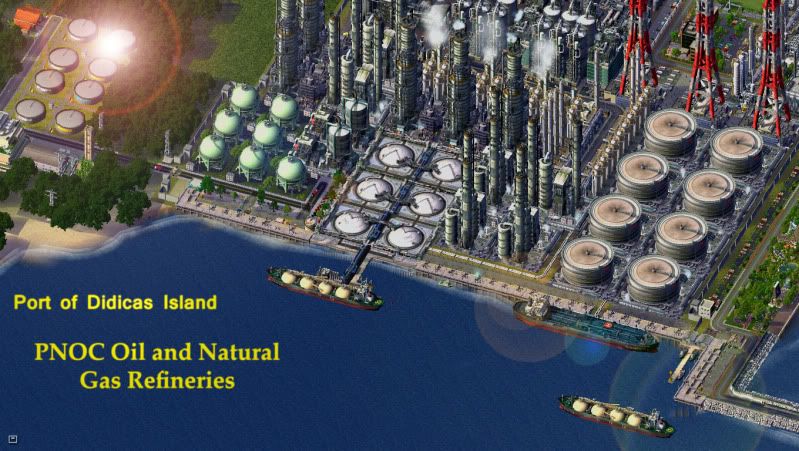 2) Port of Didicas International Container Handling Cargo Terminal
The Didicas International Cargo Terminal is one of the country's most active cargo ports. It's the one of world's most active container port, moving 2,800 (TEU) worth of containers daily.
3) Port of Didicas Car Terminal
A dedicated car terminal for vehicle transhipment hub on the region handling about half a million vehicles annually
still working with other facilities:
Luxury Cruise Ship Terminal
Inter-Island Ferry Shipping Terminal
Ship Building and Dock Yard
Main Bulk and Conventional Commercial Port
Car Terminal
Fish Port and Village
Naval Station
Anchorage
I'll Post them soon (sorry for the bad photoshop skills ,not uniform image adjustment)