Muheed
Away from the dense urban landscapes, Muheed is the largest city in the western Gobar administrative region.
Within this small city, a highway cuts through the city.
As shown below, this piece of parcel was initially developed for connecting both sides of the river. Eventually, farmers and regional businesses found this parcel to be desirable. Therefore, the city Muheed was born.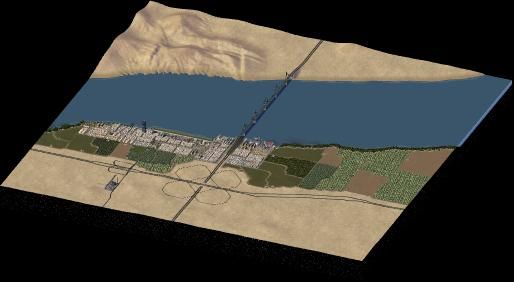 Only recently that oil has been found in this parcel. Soon, this city's main source of income became oil. This oil is exported to other regions in Onubis and foreign nations. As a result, Muheed rapidly expanded and still continues.