01: Erat - Update 6
Entry posted by Alafel ·
182 Views
Howdy, folks, and welcome back to Erastide! On today's agenda: Giving seagulls a place to live! Er, well, installing a waterfront boardwalk, at least.
Here's the freshly terraformed sector: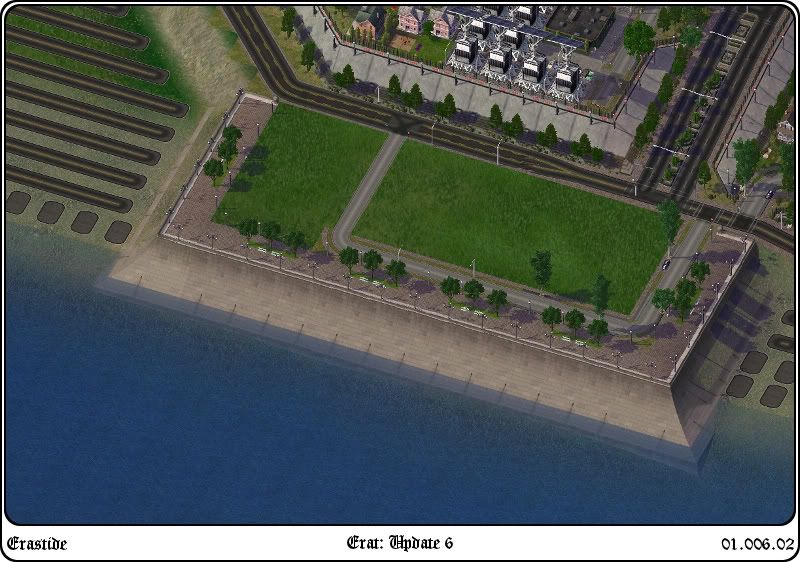 I wonder what'll go here?
This area caused me a whole lot of agony. I'll spare you the pain, and just show you the final terraforming.
Not perfect, but better than what I had before *shudder*.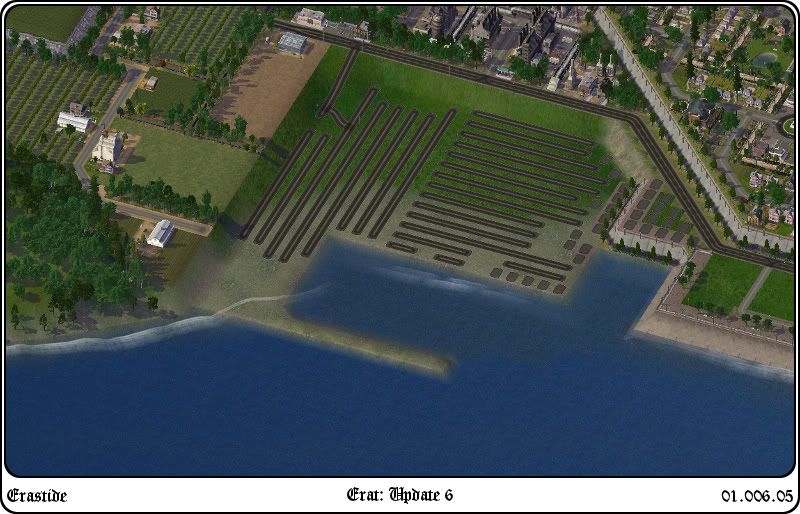 All nicely terraformed, and ready to go!
And here's where I thought it'd be a good idea to have a seawall of sorts to block the waves. Clever, no?
No.
But, that didn't turn out exactly as I intended. So far, so good, but...
Still doesn't look too bad from here...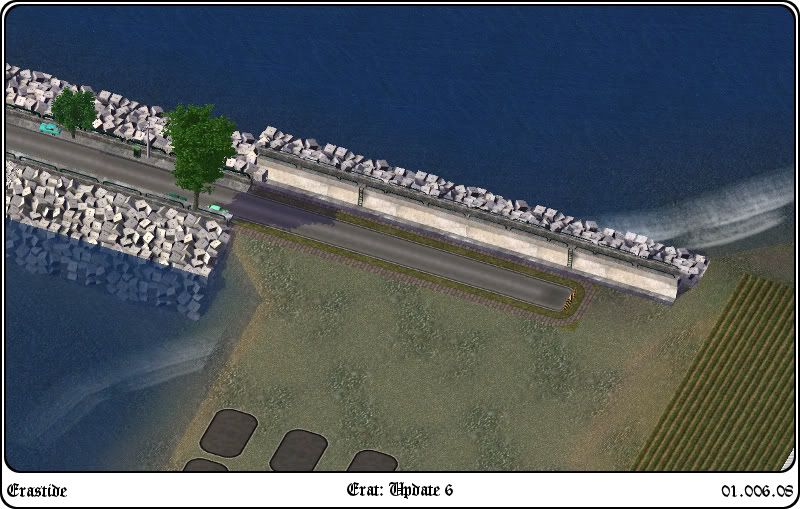 Good gracious heavens, no, no, No, NO, NO!
That's hideous! Deformed! Downright UGLY! And it certainly won't do here in Erastide. Let's see, what can we do to fix this?
Attempt No. 1: Jeronij's seawalls.
Attempt No. 2: Scattered rocks.
Ugh. It still looks awful. At this point, though, it's just going to have to stay that way for a while "until I think of something better to do with it". As of now (remembering how far behind these updates are from where I'm playing) I have lots of rocks & boulders from the Rural Renewal Project, so I'll fix it up later. It'll be part of the last round of detailing when I finally polish off Erat.
And as for the rest of it, what else but PEG's Old Wooden Waterfront and Seaport Village! LINKIE
Continuing the canals from the farms above...
A nice little plaza never goes amiss!
The whole area, ready to grow!
DERP ALERT:
It appears I forgot to take a screenshot of the area after it developed. Mea culpa. Instead, I'm proud to present Erastide's very first mosaic!

Not much to brag about, but it's the best we've got at the moment.
See you next time!