Bear Creek
Middle Tenne: Bear Creek
Welcome to Bear Creek, a small rural town located in northern Middle Tenne, along, of all places, Bear Creek. Bear Creek is a major tributary of the Tenne River. Located north of the Barony of Meltonhill, Bear Creek near a rich deposit of unobtanium and at a site foretold by the words of local mystic John Henry, a steel-drivin' man who said "a great city will be built on Bear Creek… one which will can the fanciest feast ever to be feasted upon." And, true to his word, this great small town has a boutique workshop creating artisanal Fancy Feast flavors such as Chipped Chipmunk, Creamed Salmon in Sardine Au Jus, Triple Tuna, Hearty Meal (chicken and beef hearts in a hearty sauce) and more! Now, you might think "EWWWW! That's gross! But, you aren't a cat. Cats think this is not just the best thing since sliced bread; it's actually BETTER than sliced bread!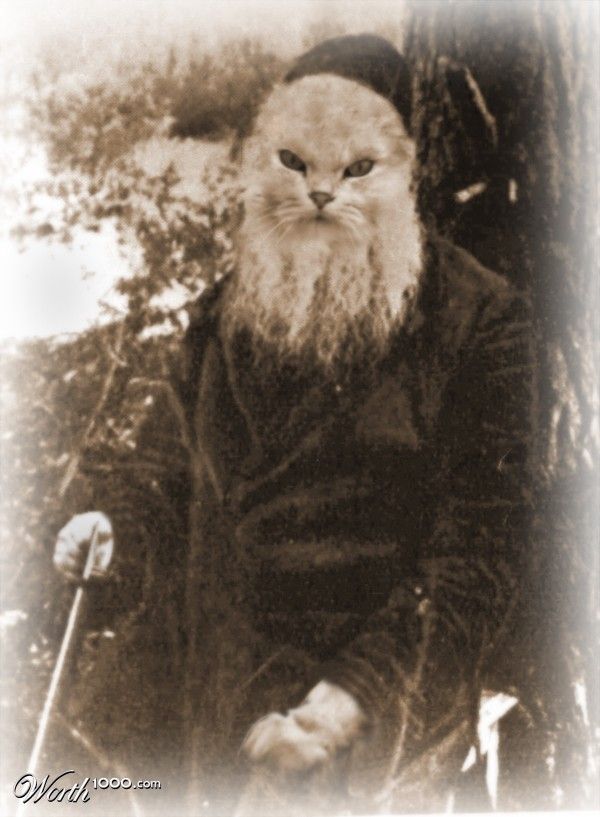 John Henry was a steel-drivin' man… and colorful local character. Some thought he was a few cards short of a full deck; others saw him as an inspired visionary. Either way, with a beard like that, you can bet he coughed up more than his fair share of hairballs…
This small town packs a lot of great stuff into its compact and low density form. And, as usual, nature is never far away from a Schulminion home. Let's see what Mayor Nathan and Vice Mayor Hester have in store for us…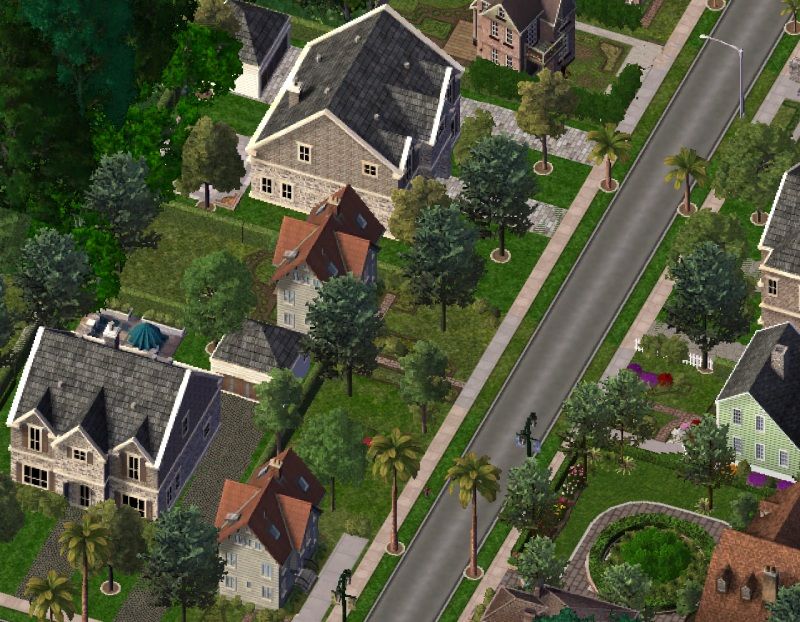 Bear Creek has fine upstanding citizens. At lower left is Commander Duncan's house. He retired from the Schulmania Tactical Response Team and lives in Bear Creek.
Incidentally, he was Col. Hester Tubaflame's commanding officer during the campaigns in eastern Devonshire several years ago. She invited him to move out here to her town once he retired. He accepted. He often visits the vice mayor and has been known to tease her over coffee at the local restaurant, saying "VICE mayor? Does that mean the vice cops are out to get you??? HAHAHAHAHA!" As usual, she rolls her eyes…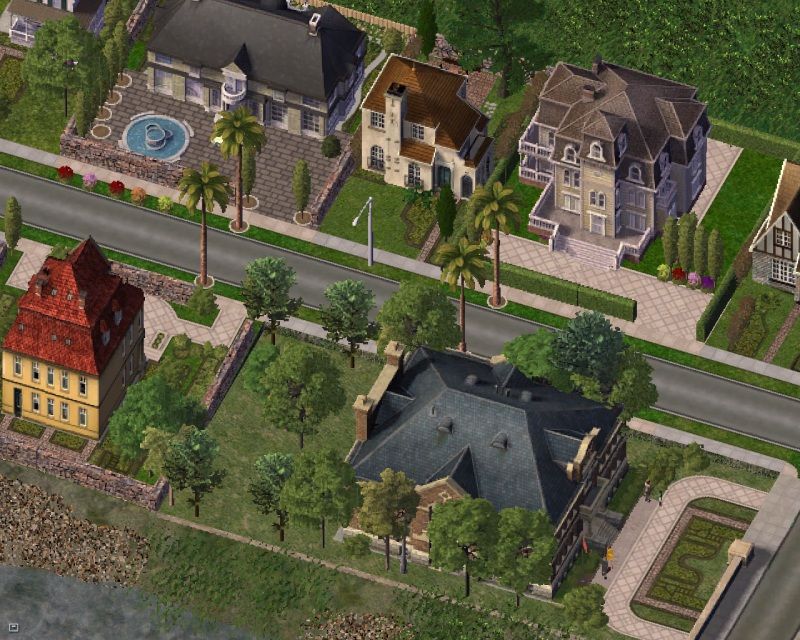 The local school has the uninspired name of "Central Training Facility" since it serves students of all ages and professions. The small town has all Schulminion government services, but they are more compact, as one would expect for a small town. (BTW, is it just me or does the house across the street from the school look like the one from The Addams Family?)
Bear Creek has one of Schulmania's few true "main streets." This is where you will find Scarboro Crossing and city hall (presiding over downtown's Carbide Park) and the aforementioned Fancy Feast boutique workshop (on the corner opposite the green store).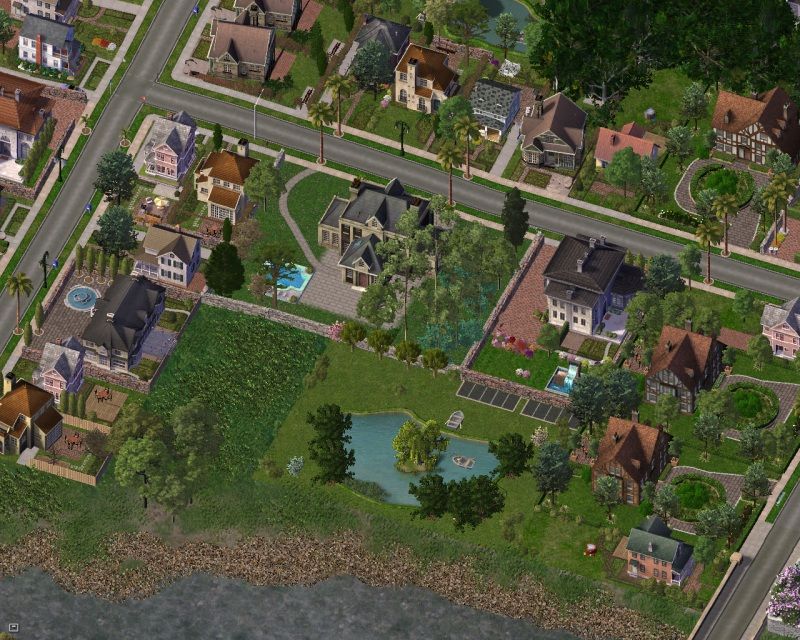 Mayor Nathan is reveling in his newly appointed position. His bonus for getting the 8000th post in Volume 2 of Schulmania is a cool 8000 schulmonetas! And he spent it well, buying a nice home with a pool, big yard and a great view of the water.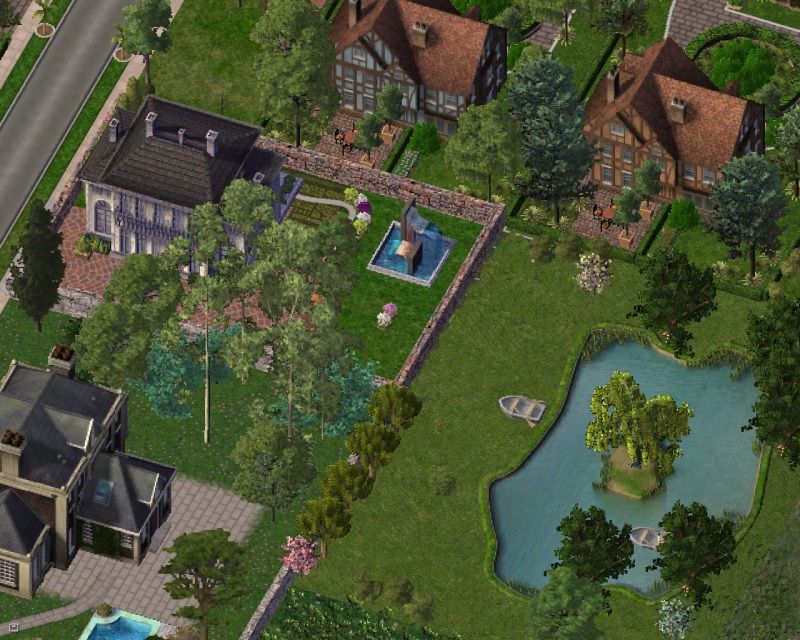 Vice Mayor Hester lives in a nice home too… with a pond out back. Recently she played host to Countess Katherine II. They like rowing in the pond and catching its tasty fish.
A few doors down from Hester is the Bureau of Feline Affairs Lodge. Presiding over the corner, the brick structure houses all of the BFA-related services the town needs. Mayor Nathan works here for his day job. It's been a slow day at the office, so he and his colleagues have been flying paper airplanes from the bell tower. Wheeeeeee! Look at 'em go!
The mayor and vice mayor meet up at city hall to conduct business. The building, modeled on Old Wirtyplace, sits at the end of Scarboro Crossing, the town's retail main street.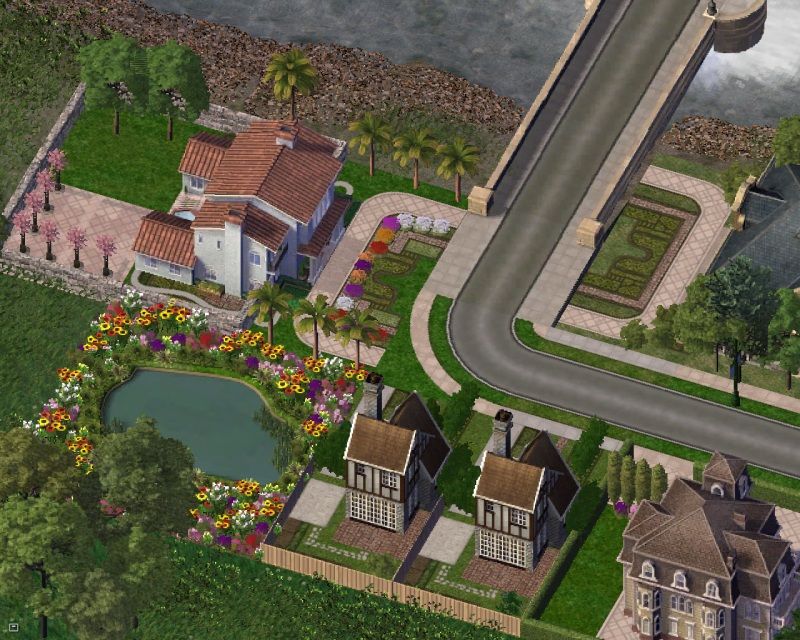 Twins Sybok and Sarek Spock live side by side in identical houses. Everyone called them S1 and S2 growing up… "S2" lives next to the pond, so he named the pond S2 Pond. That's the shortest geographic name in the country!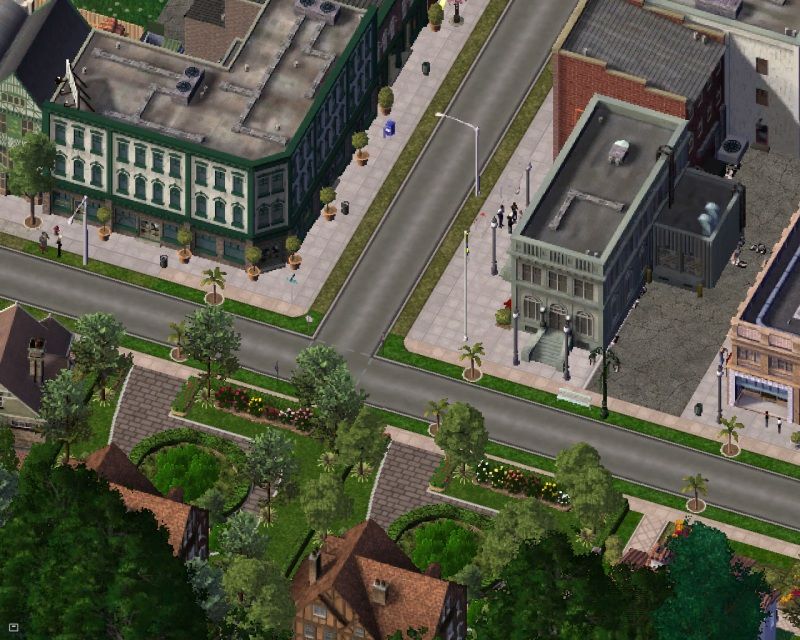 The Fancy Feastery is on the corner of Scarboro Crossing and Bear Creek Road. What is that tasty smell in the air? Methinks it is the special du jour… Savory Salmon Feast!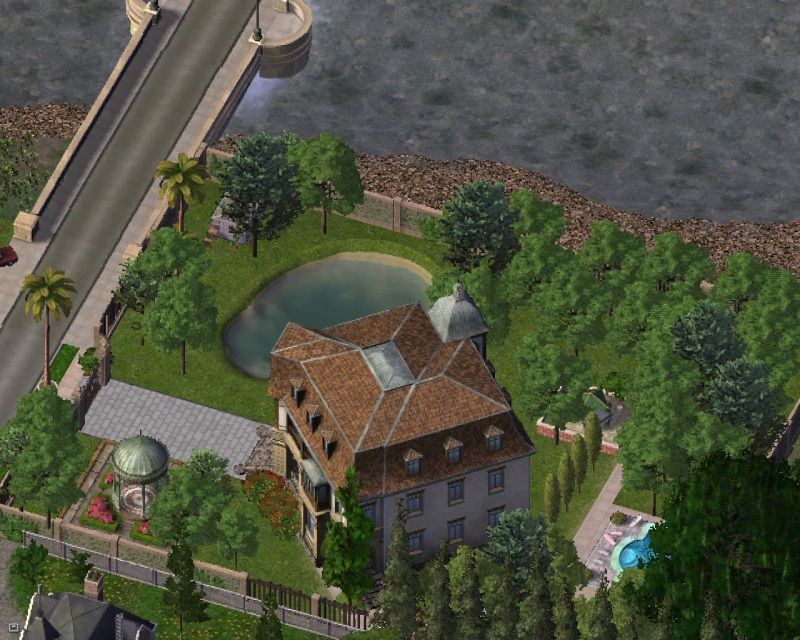 The hospitality industry is confined to this establishment: the Calutron Inn. Mayor Nathan was visiting this morning to present the innkeeper, Gull du Cat, with the Business of the Month award from the Chamber of Commerce. He stayed to enjoy a slice of the celebratory pie served for the occasion. It was reported to be delicious!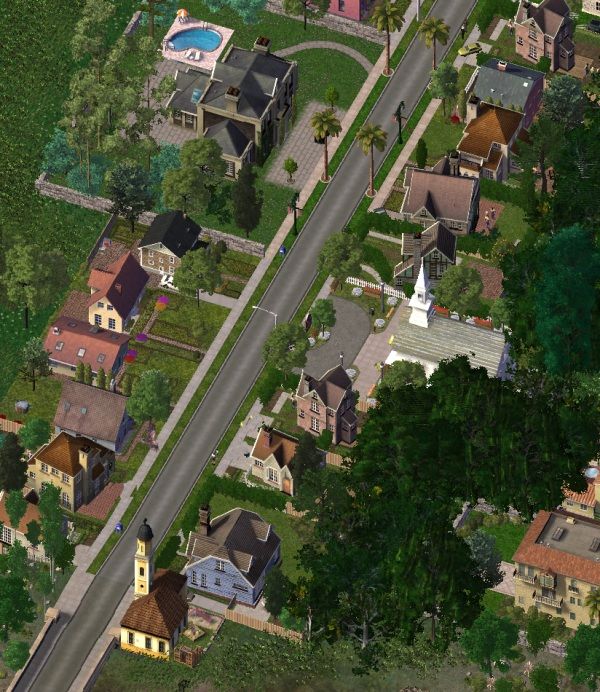 I would love to show you more, but it is nearly time for the potluck supper at the New Bethel Church… and I certainly DO NOT want to miss that! The home cookin' is so good you'll need your pants with the elastic waistband when you come!