02 - Edges of Silverport and Development Plans
02 - Edges of Silverport and Development Plans
Appleby and Manning are the villages that make up the north and south ends of Silverport. Ascot Industrial Park is sited next the river, near the Ascot Channel. It also houses the north pier and is as busy as Silverport's other two docking points.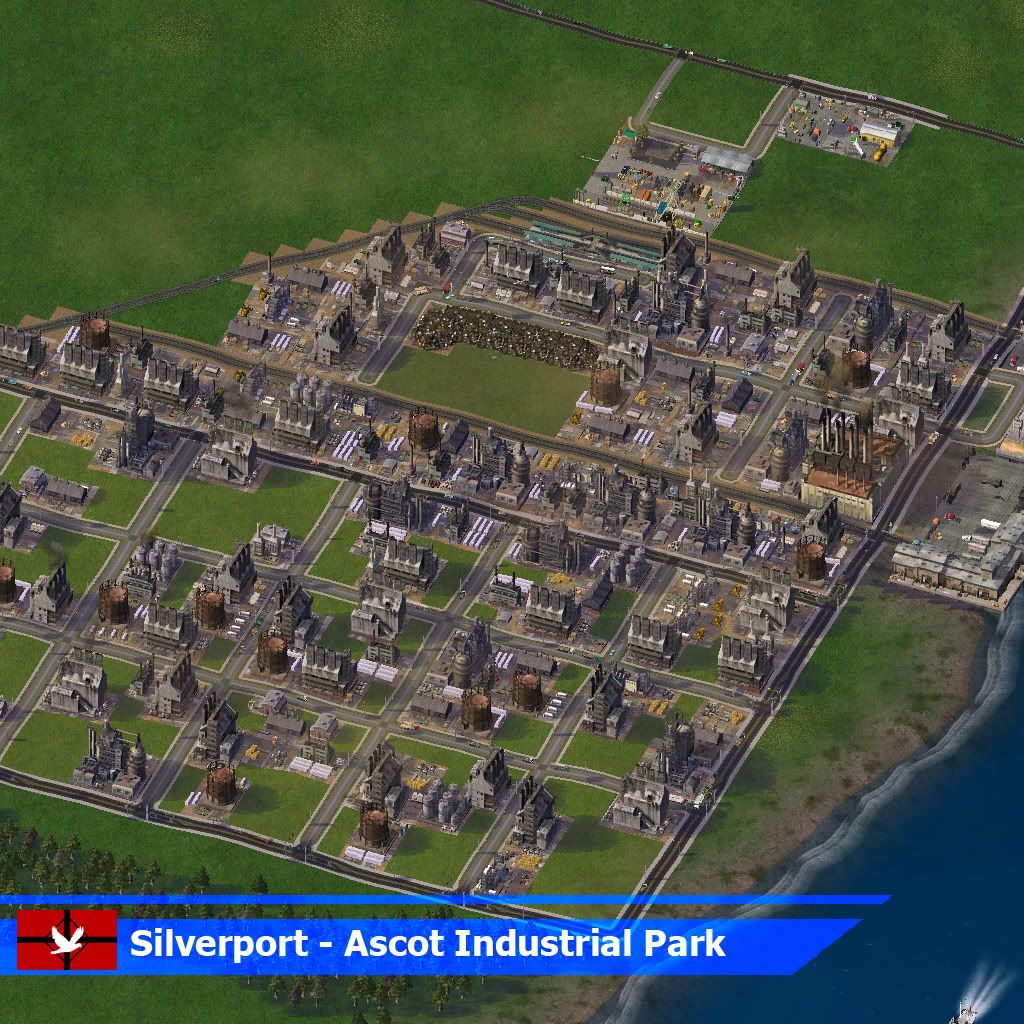 Appleby, once a village sperated by agriculture from the rest of Silverport is large in size and has recently outgrown is trunk road connecting it to the industrial park and A21. Plans are in motion to widen the road to ease congestion on the morning commute.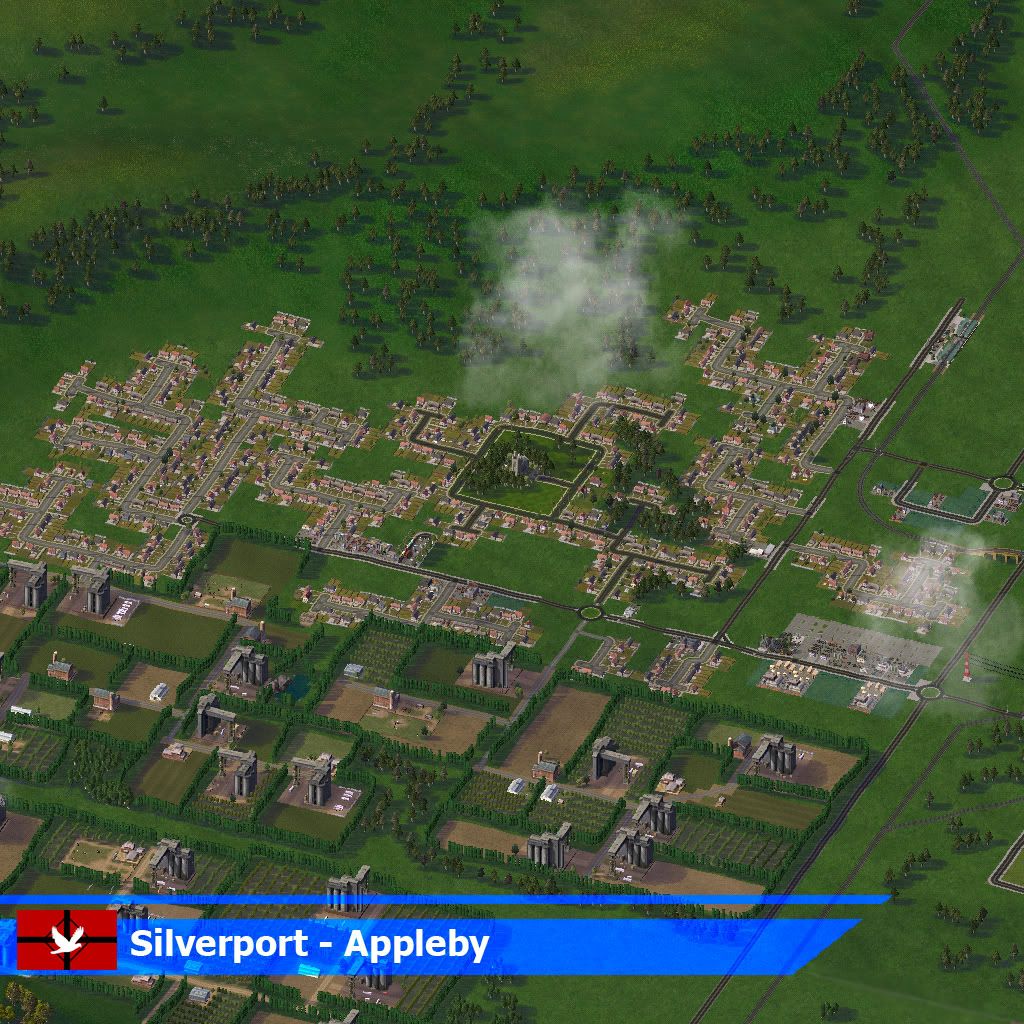 Manning, the southerly village is quiet and undisturbed. Its home to the first chruch of Manning, founded by Sir Robert Manning in 1903, a popular tourist attraction for the people of Acacia. Manning is complete with a rail station marking the end of line and is also the end point of the A21. Manning is also famous for its rock wall rail descent into the station, a teat for any visitor.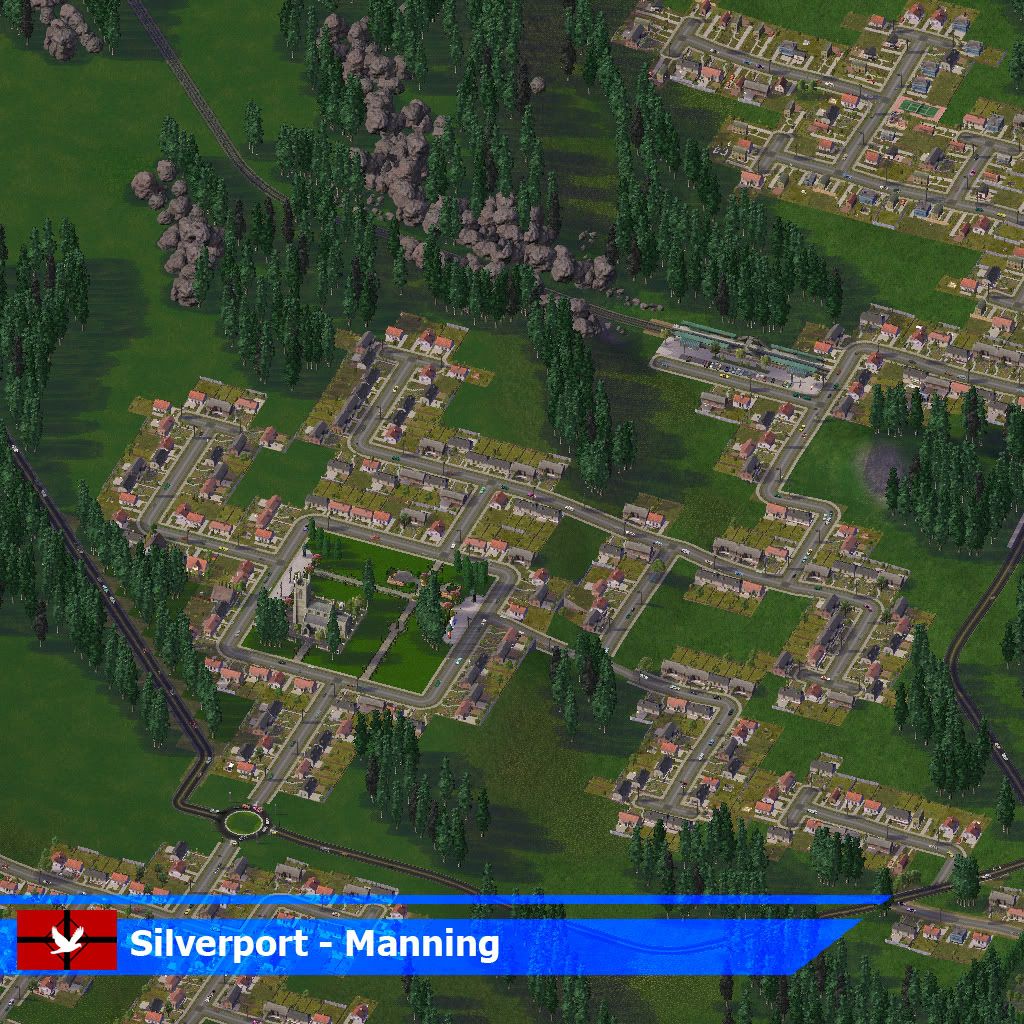 This is a map of the whole of Silverport, updated with the development plans in the centre of Silverport.

And here is a more detailed map of developments mentioned. A new water pump station is to be built to provide fresh water for the whole of Silverport in the north east, A new rail line is to connect the main line together properly and Upper Sutton is set to be redeveloped to meet the rising demand for homes. The redevelopment will include high-density blocks, a new high capacity school, new hospital, new police and fire stations and a new recreatiional park. The area affected is highlighted in red on the map.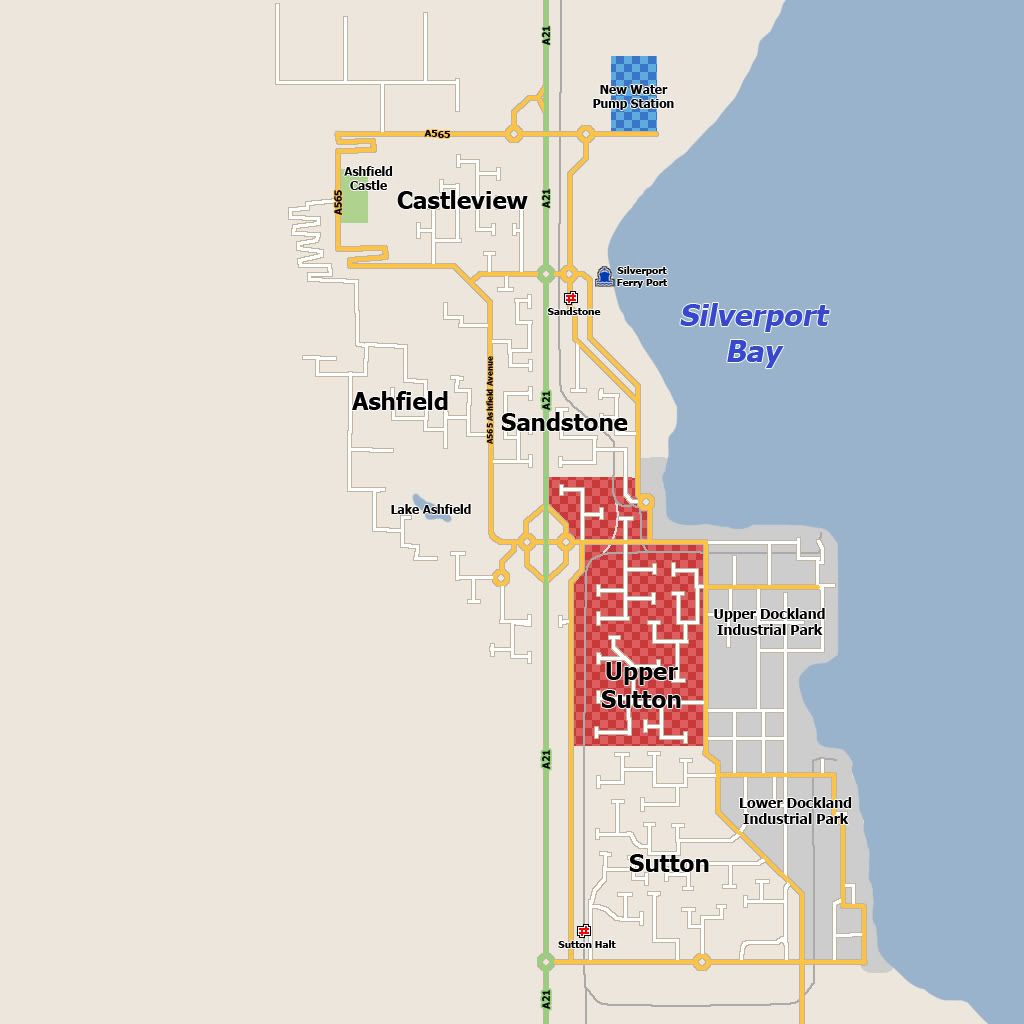 OOC:
Thank you for the comment, its good to receive praise when just starting out in your first CJ.
I'd also like to add that in the image of Appleby I've actually stitched together images from Central and North silverport to make the image look seamless, no horrible grey underground rock here!