01 - Welcome to Silverport
01 - Welcome to Silverport
Silverport is the capital city (or town as it stands) of Silvershore County, it borders Rosworth County to its east, Bellamoor County to its west and Wintermarsh to its north. These four counties are all part of the former british colony of Acacia that sits some 100 miles off the north west coast of the UK.
Silvershore was named after one of the founders of Acacia's first independent parliament, John L. Silver. Born in Silverport to an American father and British mother.
Silverport is Acacia's 2nd largest industrial town. The estuary that divides the county from Rosworth provides fairly calm waters for the shipping vessels to import and export material and goods with ease and safety.
Silverport is the culmination of 7 villages that have merged over the past two centuries. Ashfield is oldest village named after the colonists' leader Lord Ashfield of Bath who built Ashfield Castle that now proudly sits above the village of Castleview and has views over the whole town from its vantage point.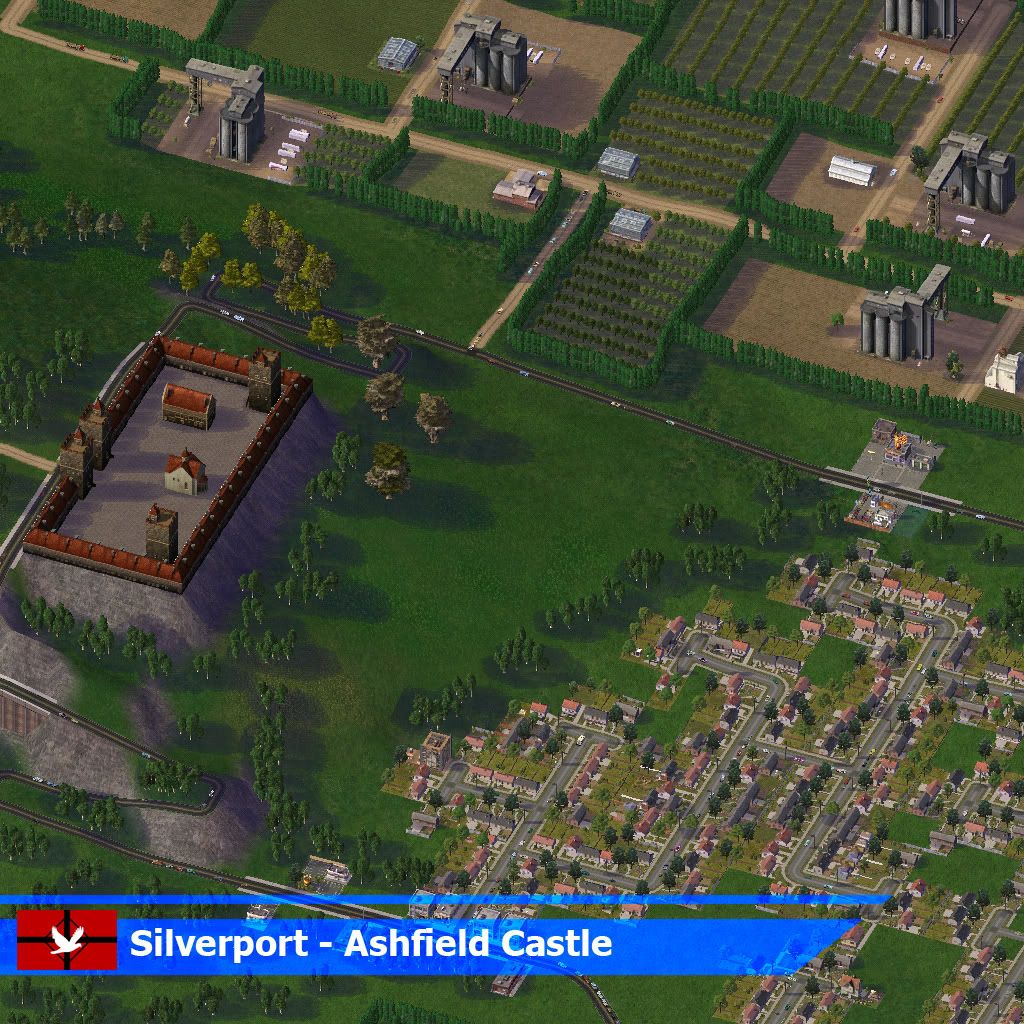 Ashfield is built beside Lake Ashfield, a few have built homes next to the lake, namely avid fishermen. Ashfield itself still bears its old cobbled streets and is home to some of Silverport's more wealthy inhabitants. Lakeside Gardens, a new development, has recently been bult south of the lake with immediate access to the A21 that links Silverport to the north of Acacia.
The port has two piers and its neatly connected to the Upper and Lower Dockland Industrial Parks. The docks are getting ever increasing demand for their goods including the popular Silvershore cuttlery. Neighboring the Industrial park is the villages of Sutton and Upper Sutton. These vllages home most of the industrial workforce.
Here is an overview of Silverport's (Central District) roadmap.
Silverport currently has a population of little over 21,000 inhabitants.