Ture Rail Line
Replies from "Eskintuna National Park"
From the "old" CJ section:
Awesome update, love the peaceful greenery of it all.
@Fox: Thanks! That's what I tried to make it like.
From the "new" CJ section:
Cool update, and love the wiki links.
@Fox: Antoher comment? I like that! I have the wiki links to provide information for the ones interested, so I won't bore all the others
I'm glad you like them
dislike ..... dis i like
@Kakado_to_save: Huh? You confuse me
So I guess you liked it? If so thanks!
Nice update. At first I thuoght it said Eskilstuna wich is a small city in sweden. There's a big and famous zoo there too. Anyway nice one.
@Sucram17: I've looked up Eskiltuna and I found out I've actually been there once on holiday! The north of Heimen is somewhat inspired by Norway and Sweden, so I probably named the NP unconsciously that way
I'm happy that you liked the update!
Nothing below excellent. Great work, vivapanda!
@Ggamgus: Thank you so much!
Awesome! Great stuff! And great graphics!
@Schulmanator: Thank you! I took me a while to get it in this resolution
I see why such territory must be reserved , it's too gorgeous to fall under the hands of civilization...
@ 10000000000000: Thanks! If more countries on earth thought this way…
Great cliffs!
@SimCoug: Thank you, I just got that rock mod, its Dogfight's, from the BSC file exchange I believe.
If I was driving on this beautiful landscape I could get distracted and fall off the cliffs .. hahaha
, great picture !
@Paulmc: Hahaha, thanks a lot! I guess you should rather take the walking path instead!
Wow ! Now that's some scenic landscaping.. The only improvement I could suggest would be more , more, more !
@Jetty Jockey: Thanks! There will sure be more soon, so stay tuned!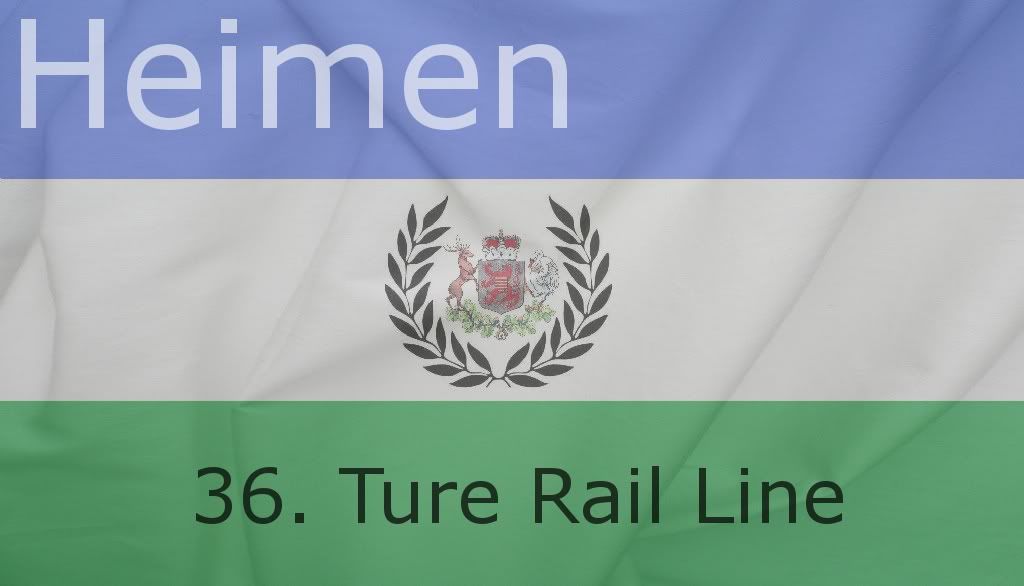 Hello all! Recently I showed you a picture of the very first station in Heimen: Bijsterveld Central Station (the one below). I finished the first couple of kilometres of rail line recently so I can show them to you. Today we will travel over the Ture Rail Line, which connects the city Of Bijsterveld to the City of Ture. You might now Ture already from the Ture Ring Road I've showcased here. Well on to the update!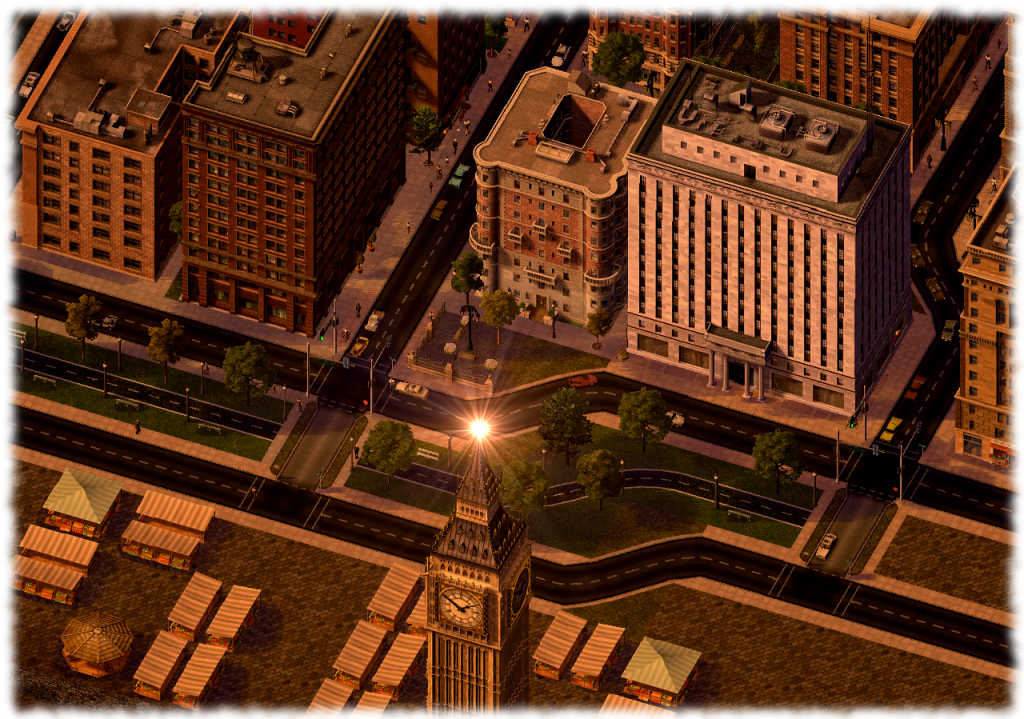 Slowly the train leaves from Bijsterveld-Centraal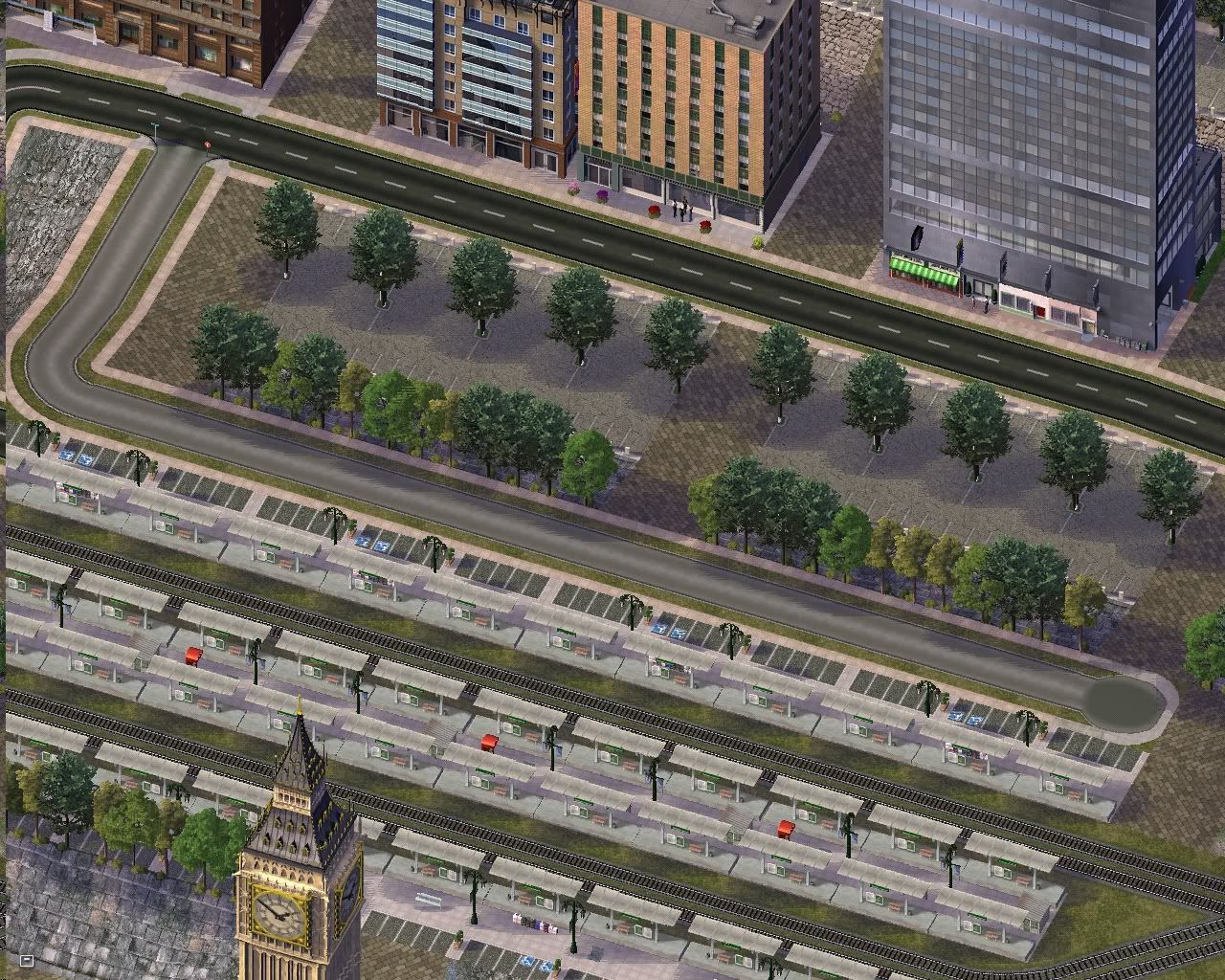 Soon we're already in the suburban neighbourhoods.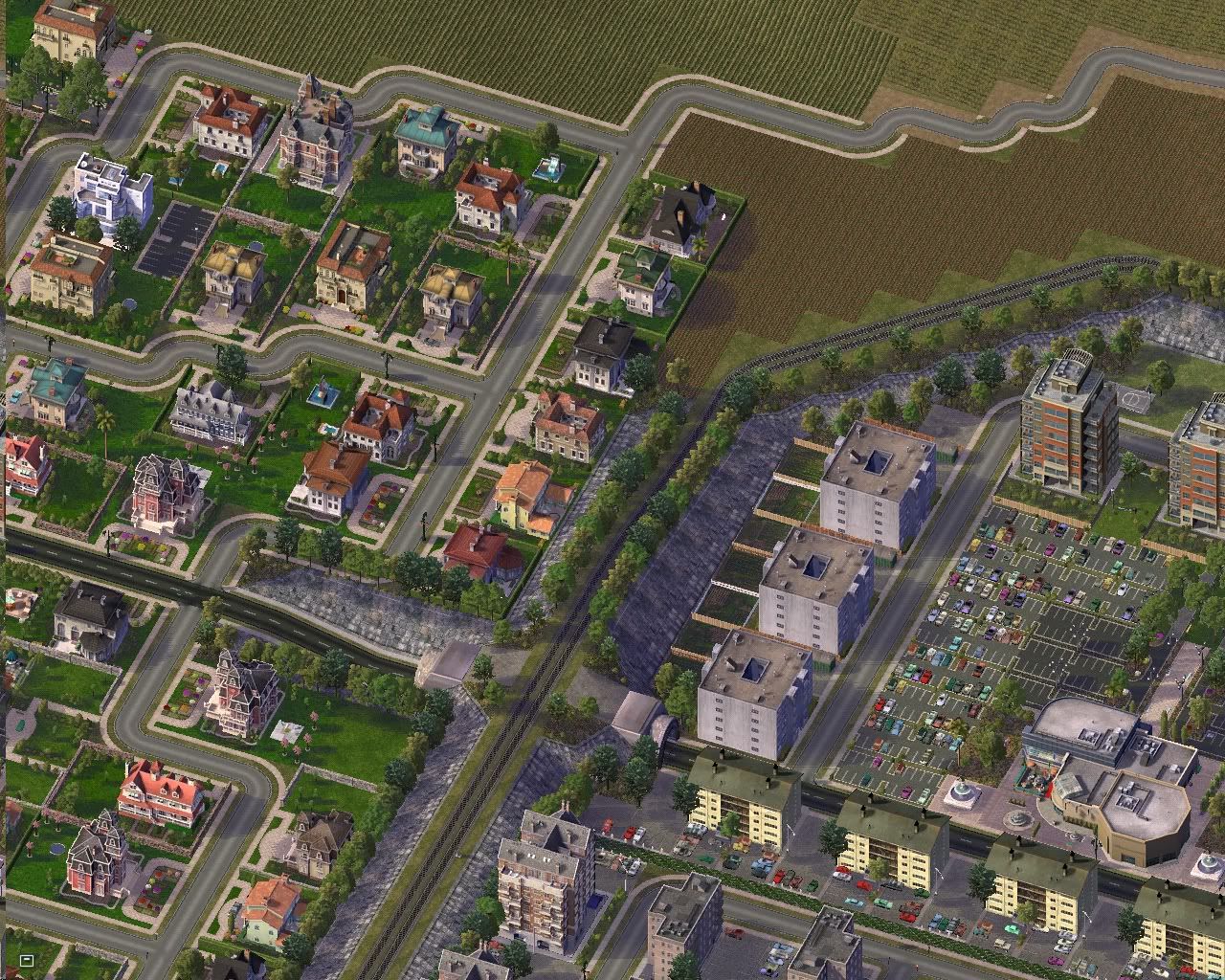 We pass the first station Bijsterveld-Buitendyk, a commuter station. Many trains pass along but we have a stop.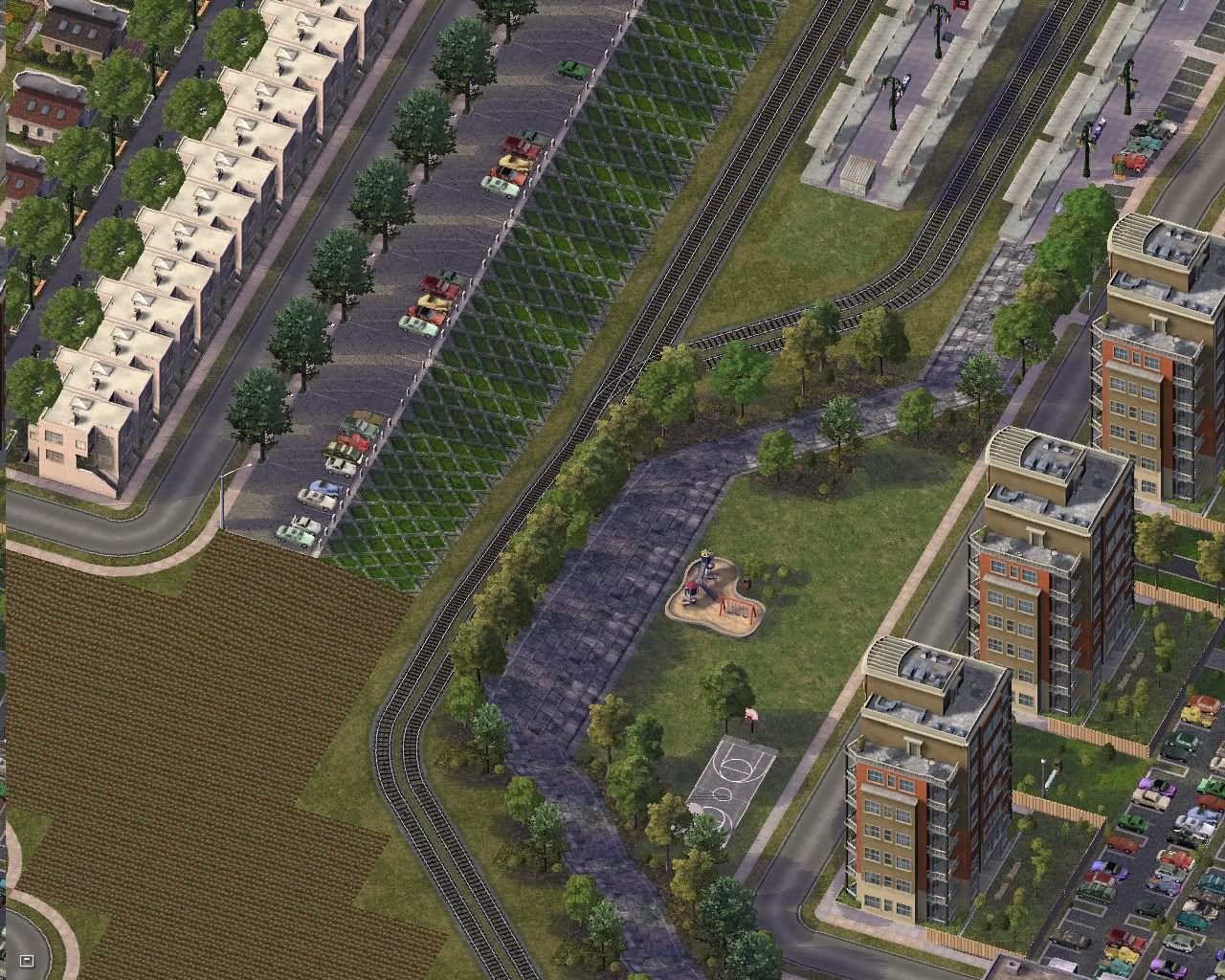 The station used to be on the outskirts of the city, but new development has surrounded the station.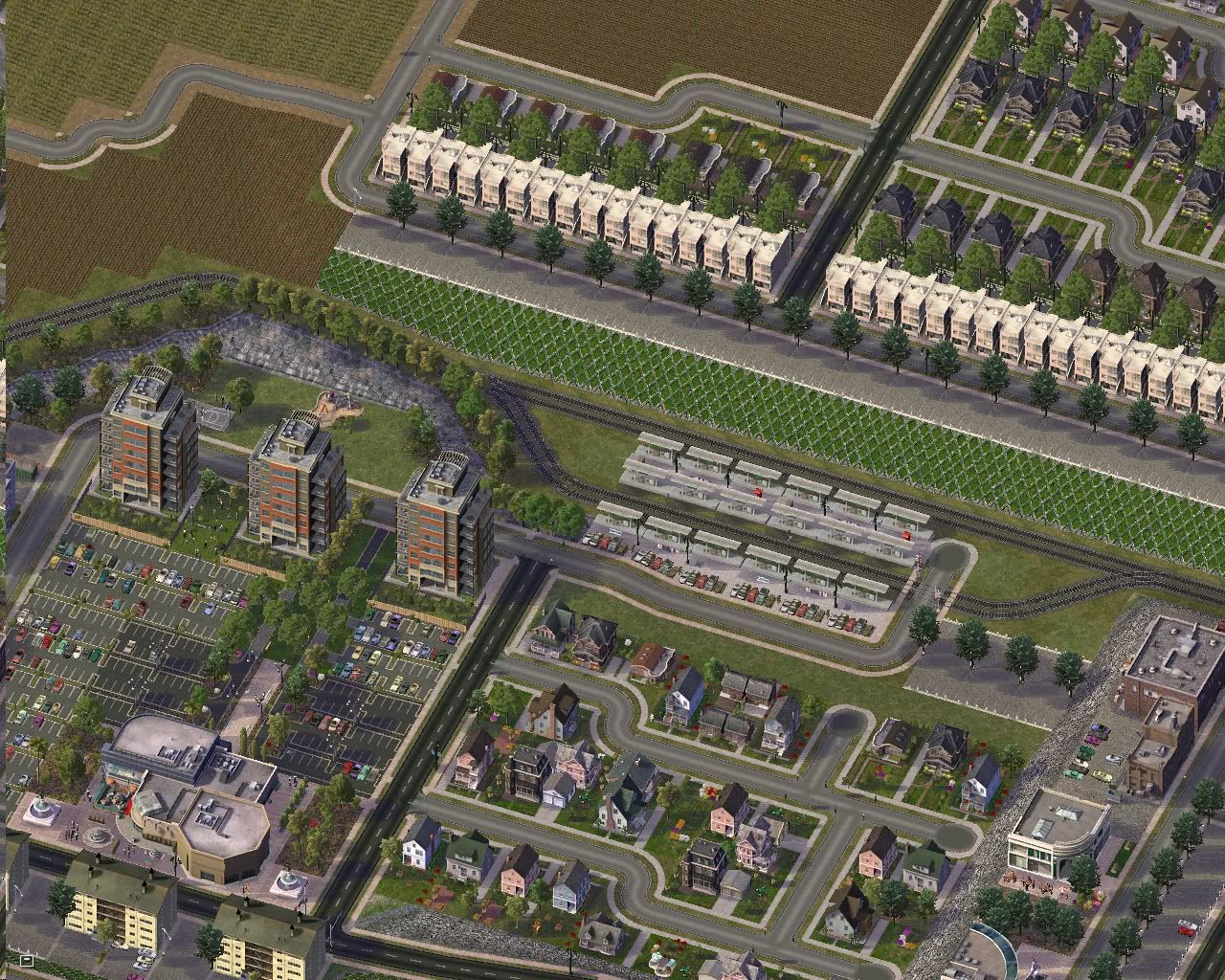 And soon we leave again. We pass under one of the mayor roads leading out of Bijsterveld into the Central Heimen Farmlands.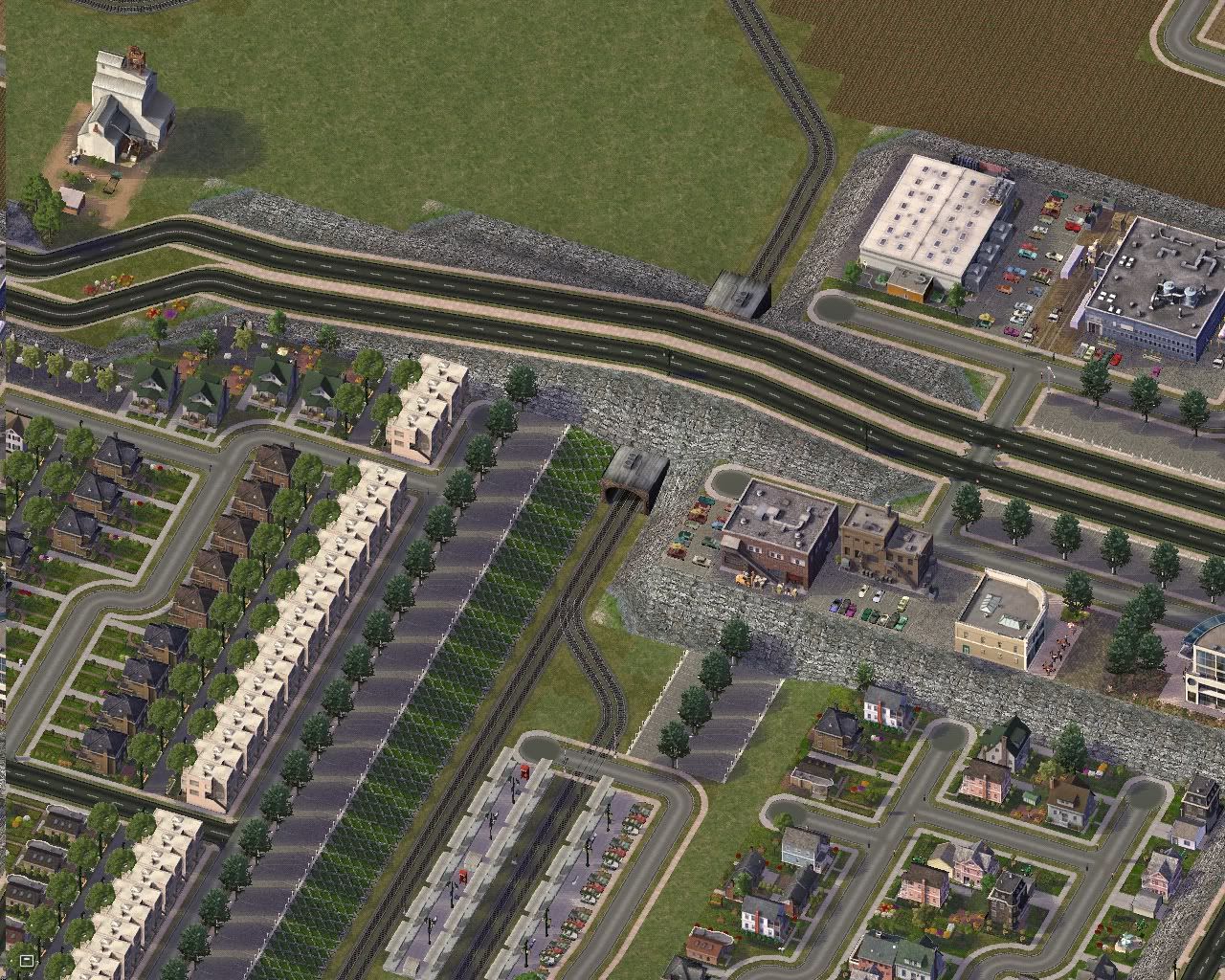 The rail makes a wide turn and goes under the Bijsterveld Orbital Highway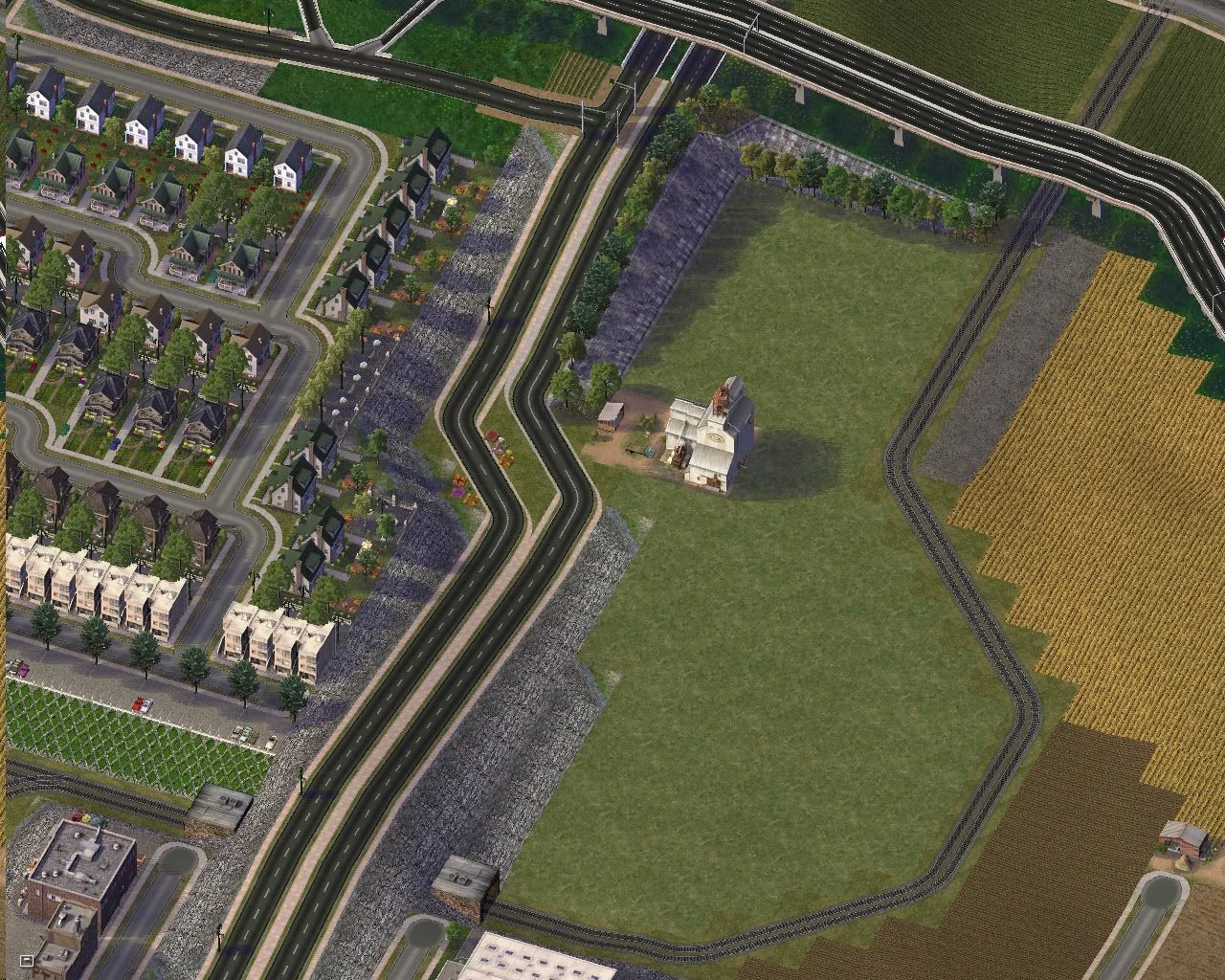 The area around here is very calm and hilly, the trains cut straight trough the hills.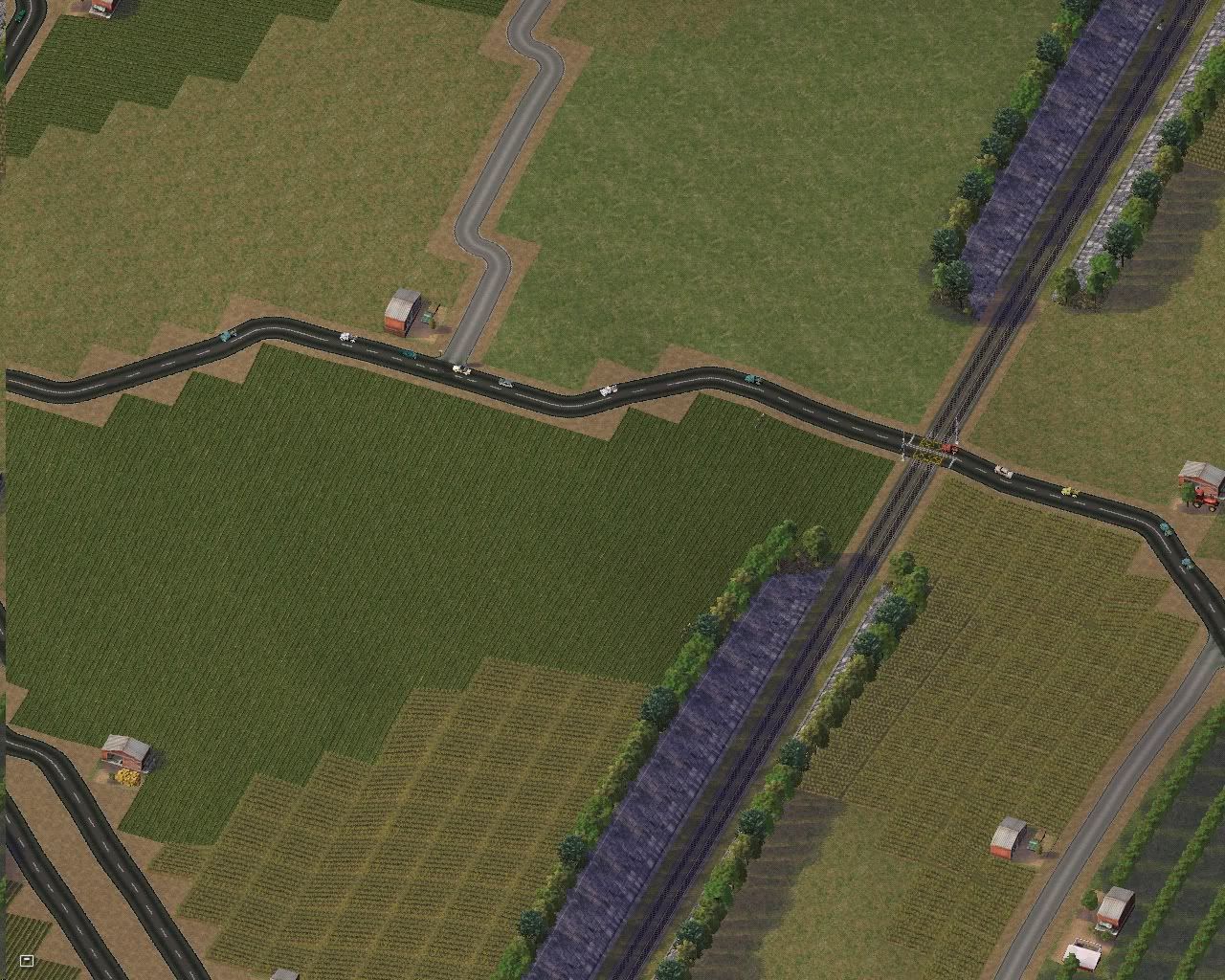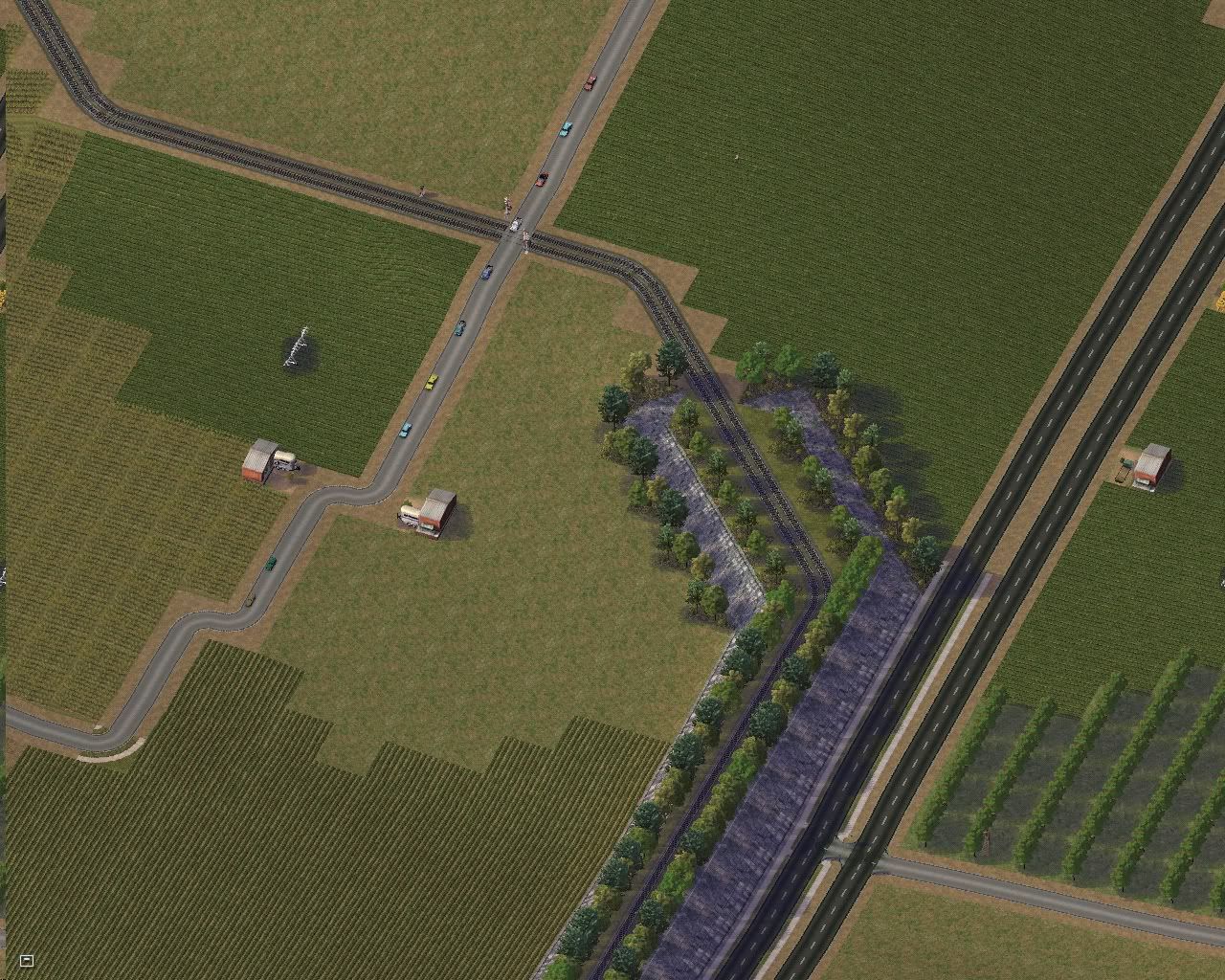 (Just imagine that this part is a little smoother)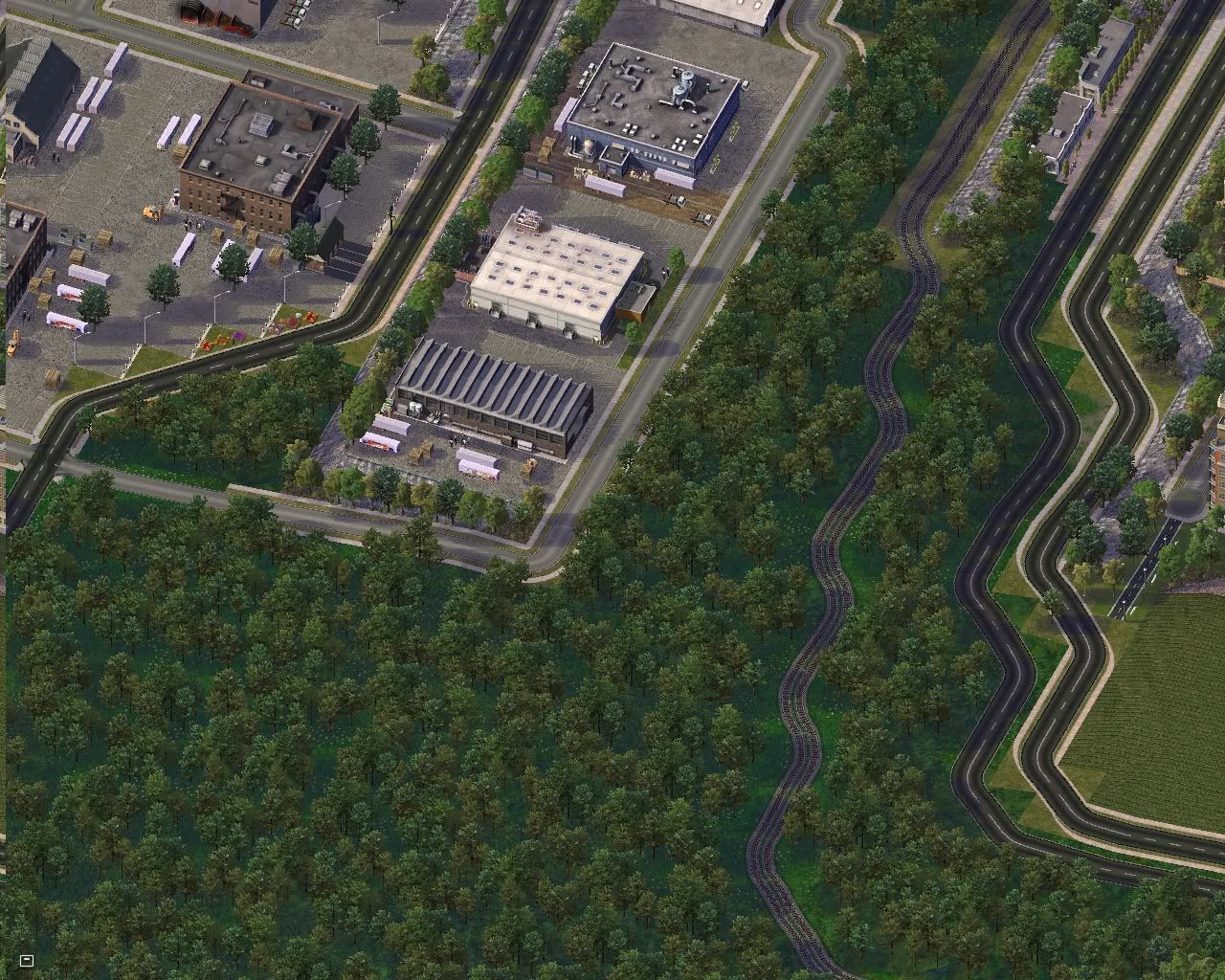 We enter the first station of Ture: Ture-Westerhoek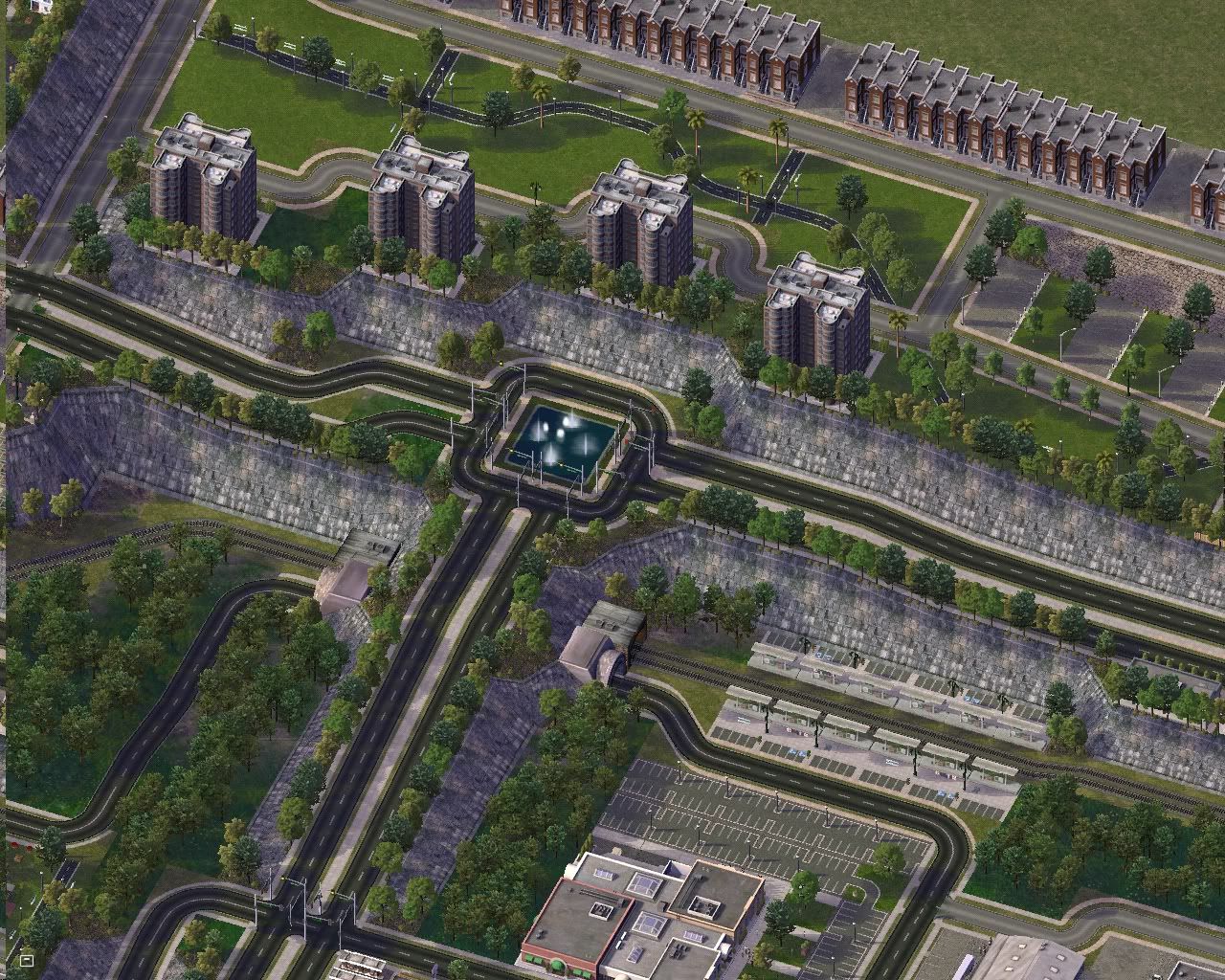 The map of the "entire" railway system in Heimen. It's not much yet, but I guess it will be nice to see it evolve. The Heimic railways are operated by HKS, which is short for "Royal Heimic Railways"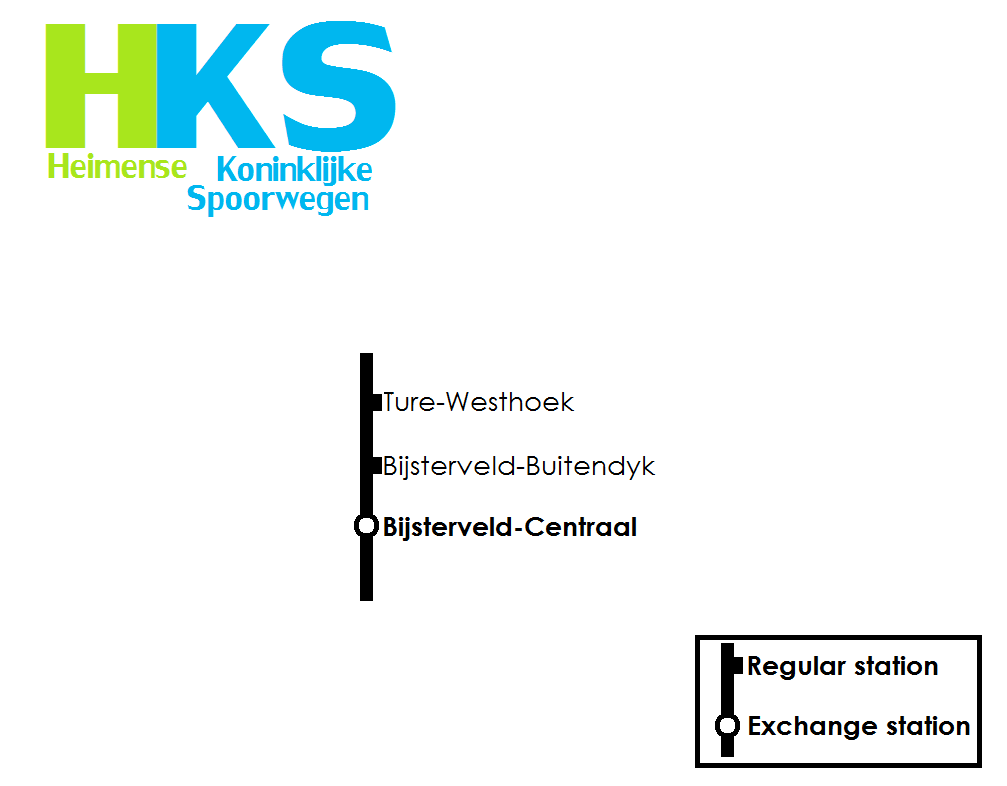 I hope you liked it, please leave a comment if you have time