Southlands Stadium Place: Update 58
Entry posted by simlink ·
837 Views
Today's Update sees us return to the scene of update 49; a mysterious construction site in Southlands. Today we will see that that construction site has morphed into the Southlands Stadium Place, a large office, dinning, entertainment and arena complex just outside of the downtown core. The area has spurred a lot of growth in Southlands, and the construction we will see surrounding the arena place is just the tip of the iceburg. So lets go have a look as this new area...
58.1 |You may remember this photo from update 49. This was a major construction project that was getting underway in Southlands. I didn't tell you what it was, and left you guessing. (Gee, I'm mean aren't I?
)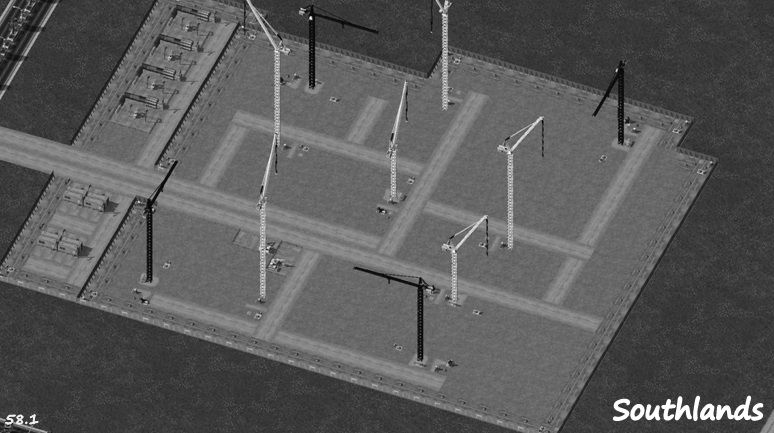 58.2 | Here is what the area looks like today. Those cranes were constructing the arena portion of what has become the Southlands Arena Place. This area of Southlands, located just outside the downtown core, houses an arena used for football, soccer and ice hockey. The area around the stadium houses offices, restaurants, shops and some housing. There is also, of course, lots of parking.
58.3 | This Embassy Suites Hotel is where many game-goers stay if they come from out of town. Many residents in Taschereau also stay here, so as not to have to drive home after the game. Many business commuters stay here as well. It is the largest hotel in Southlands.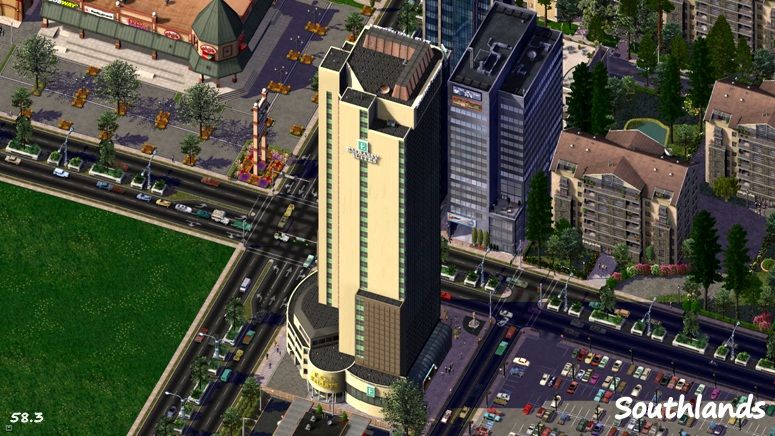 58.4 | Here we can see a few of the dinning options close to the arena. There are several others located around the arena.
58.5 | What is an arena without loads of parking surrounding it? The majority of parking is surface parking, however there is one parking garage.
58.6 | This is one of the office buildings to be built around the arena.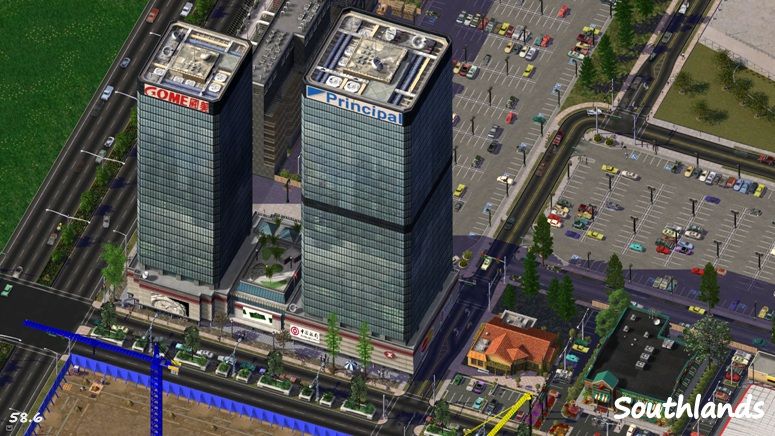 58.7 | This is a row of shops that draws many people to Southlands Arena Place. More shops of a similar style are being constructed across the street.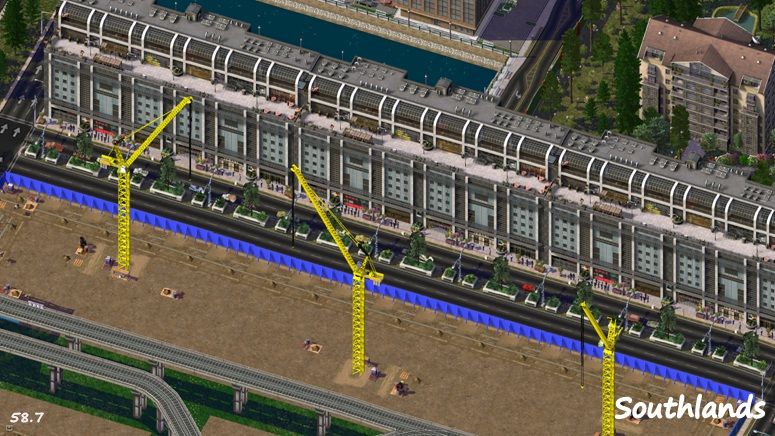 58.8 | Here you can see a number of medium-rise condominum buildings which have been constructed. These have been developed by the builder assosciated with Southlands Arena Place, though are mostly not officially part of the complex. Several office buildings have also been constructed.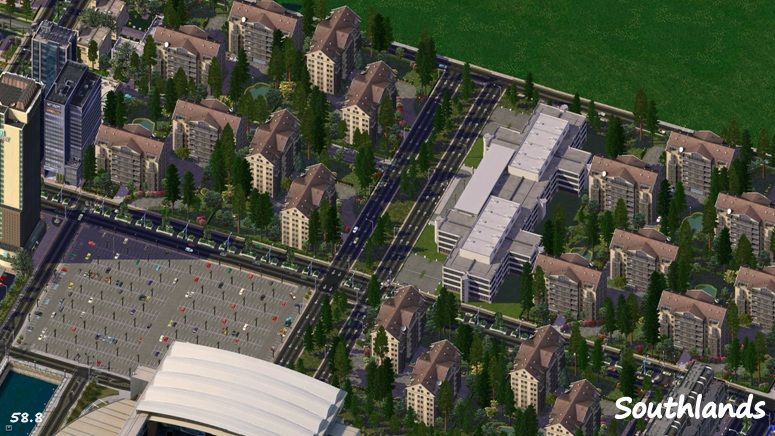 58.9 | Several large scale construction projects have begun popping up around the Arena Place. These will house several of the first high-rise residential buildings in Southlands.
58.10 | This aerial view of the city shows off a number of construction projects which have all recently started. Also note that the first section of SouthlandsExpress (ElRAIL Service) have opened.
58.11 | And to finish off this update I present you a night shot of the Southlands Arena Place. Enjoy!
As always, I hope you enjoyed today's update and are looking forward to more - Don't forget to comment!