~ The Beginining, We Welcome You.
Hello and welcome fellow city folk!
My name is James and I am the mayor of my region known as 'Alternate Britain' let me guide you through our capital city Londoninium.
Quick Overview Statistic's:
Population: 120,000
Commercial Jobs: 48,000
Industrial Jobs: 0
Year: 2016
We also have some aerial photographs:
Caption Above: "Even in this Britain the summer never changes..."
Caption Above: "A typical Londoninium suburb, once fields only a few year ago it just goes to show that this city does not mess about."
Caption Above: "After 2013 the British HS2 (High Speed 2) project had its budget dramatically increased to cope with a congested Londoninium and so this new Underground Overground network was born in our current year (2016) there are 4 stations serving overground in the capital and 4 stations in the eastern suburb Hallow Springs connecting the capital with its Industrial sites and workers. 1995 Tube stock has been used on the line to save cost's."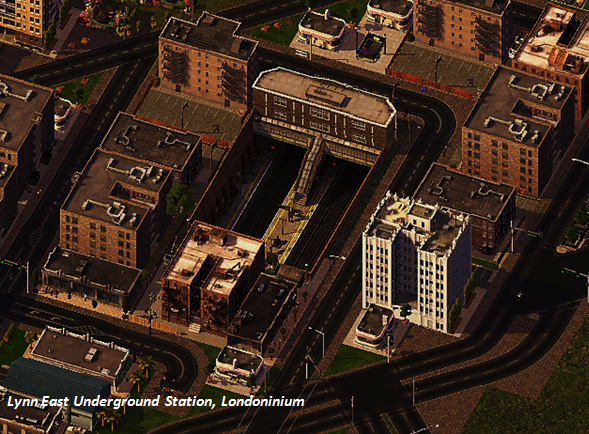 Caption Above: "As the end of the day nears you catch your last train at Lynn East tube station, you step off the platform and feel the hot humid polluted air, you know your home, so you put your ticket in your wallet and walk out the station."
The Future?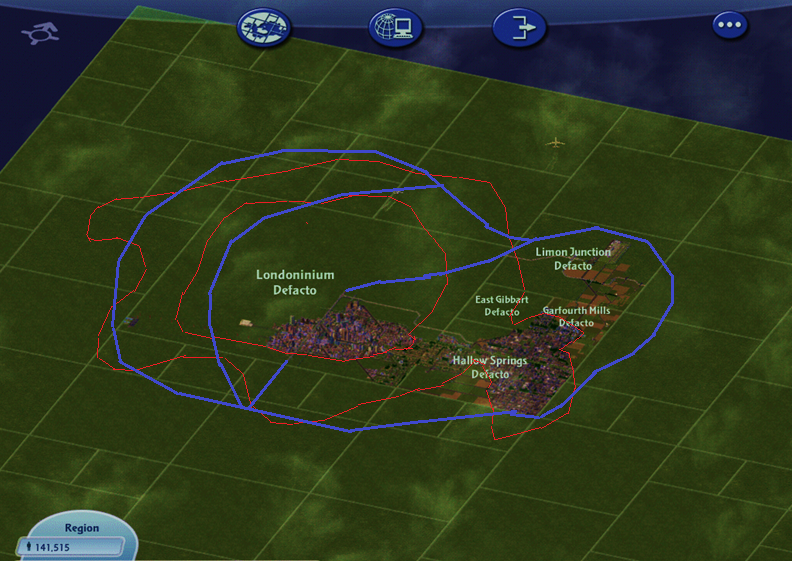 Key:
INNER, INNER RED BOUNDRY - CBD And Inner Suburbs.
INNER RED BOUNDRY - Planned Residencial and Industrial Outer Surburbs.
BLUE LINES - Planed Inner City and Ringroad motorway's.
Thank you for looking and stay tuned for the future updates...