Update 5 - Visiting to our neighbour town!
Entry posted by Hampi ·
137 Views
Update 5 - Visit to our neighbour town!
The city council decided to take a quick tour to our neighbour Barrenville. Which is a small town founded just a few years ago by people that felt Hampton was starting to get a bit crowded. To get to Barrenville we will have to travel along the CR - 1 (Countyroad 1) which is the first intercity connection in this nation!
The town of Barrenville isn't very large, but the city council agreed that it will be a great suburb to Hampton in the future. Most of the people in Barrenville lives of farming and some hunting in the wide forests that surrounds the city.
And here's a close up of Barrenville.
When the city council got back to Hampton they arrived just in time to attend the opening ceremony of the Hampton Memorial High School, this will be a welcome addition for all the teens in Hampton!
To accomodate the ever growing city administration the city council decided to build a new city hall and residential/commercial area around it. Infront of the city hall is the squares for Heroes which commemorates all the heroes that have been involved in the founding of Cape Barren!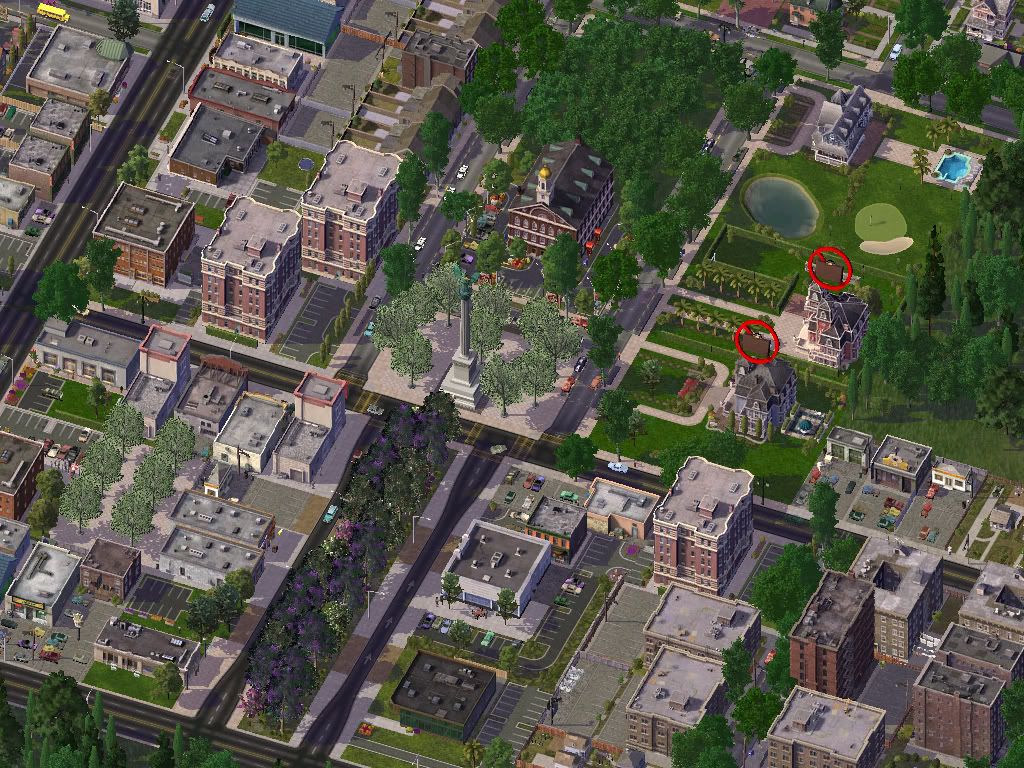 As always all comments and suggestions is welcome! If there's something in my city/CJ you think I should improve tell me!