Update 3: A Sneak Peek at the Capitol!
Here is a newspaper for the Capitol City of Hugle: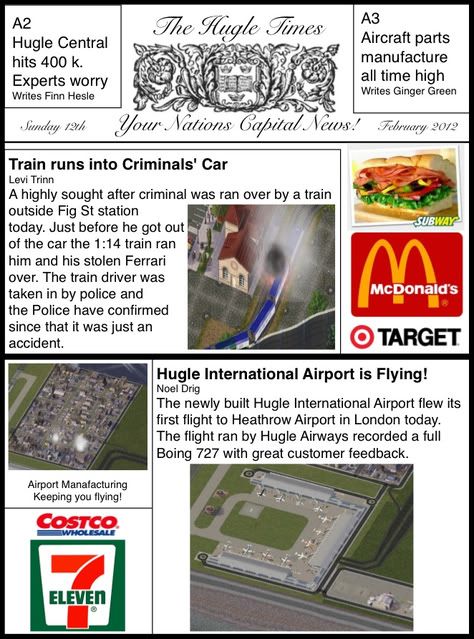 Possibly a bit unrealistic with 727's going down that small runway but meh. Thanks for reading. If you liked this entry a lot please +1 it. If you would like to give me praise or constructive criticism don't hesiataite to comment below. Don't forget to rate the entry according to my level of CJing.