ShinBei - Update 3 - MTR Yanto Line
REPLIES
mystic_destiny: The shopping arcade can be found in this link.
JDRCRASH: The tetris building is here (made by acchi).
10000000000000: Thanks! However, I definitely still have plenty of areas for improvement.
NMUSpidey, Benedict, spursrule14, 111222333444, k50dude, escilnavia, TowerDude, skyscraper241: Thank you all!
Happy Chinese New Year everyone! I admit I have been MIA from Simtropolis for quite a while, but I am back with a new update. I will be presenting you a tour on one of ShinBei's main transit line, the MTR Yanto Line. So yes, this update will focus a lot more on public transportation in ShinBei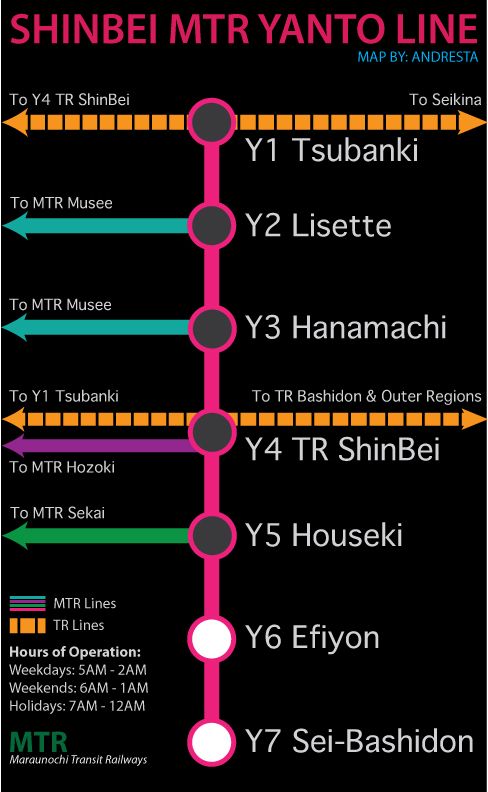 I would not say ShinBei has a sophisticated transit network yet. However, it is definitely quite convenient to get around ShinBei through the MTR system. Most stations in the Yanto Line have connecting lines (TR and MTR lines).
Y1 Tsubanki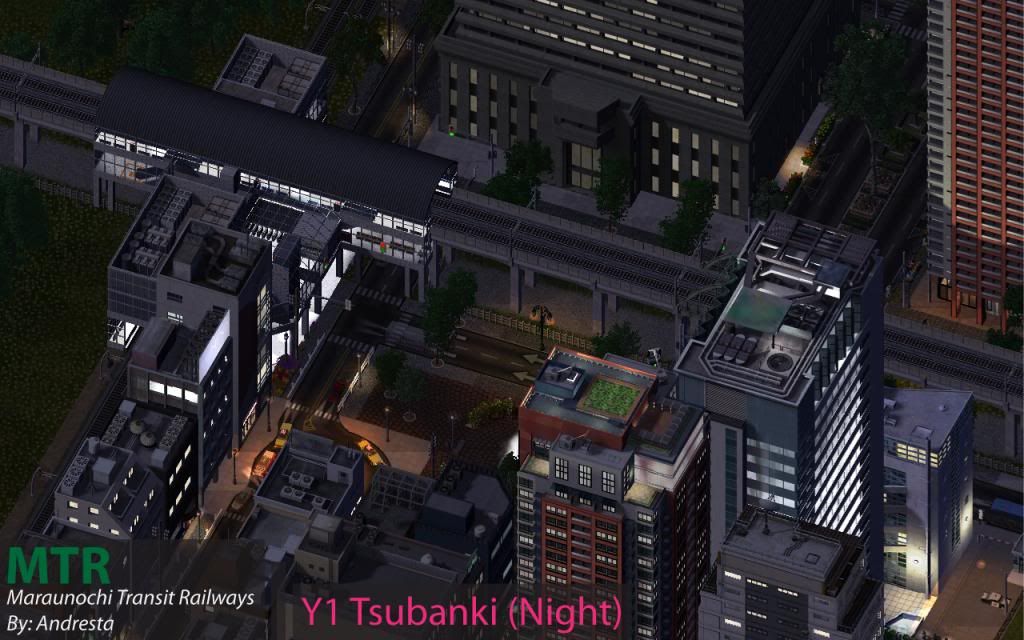 Tsubanki is one of the few stations in ShinBei that offers connecting lines to both MTR and TR network. A portion of commuters from the neighboring city of Seikina transfers here from the TR line to the MTR Yanto line to get to work in ShinBei. Because of this, Tsubanki Station quickly became eastern ShinBei's primary center of activities. It is not surprise to see shops and offices clustering around this station.
Y2 Lisette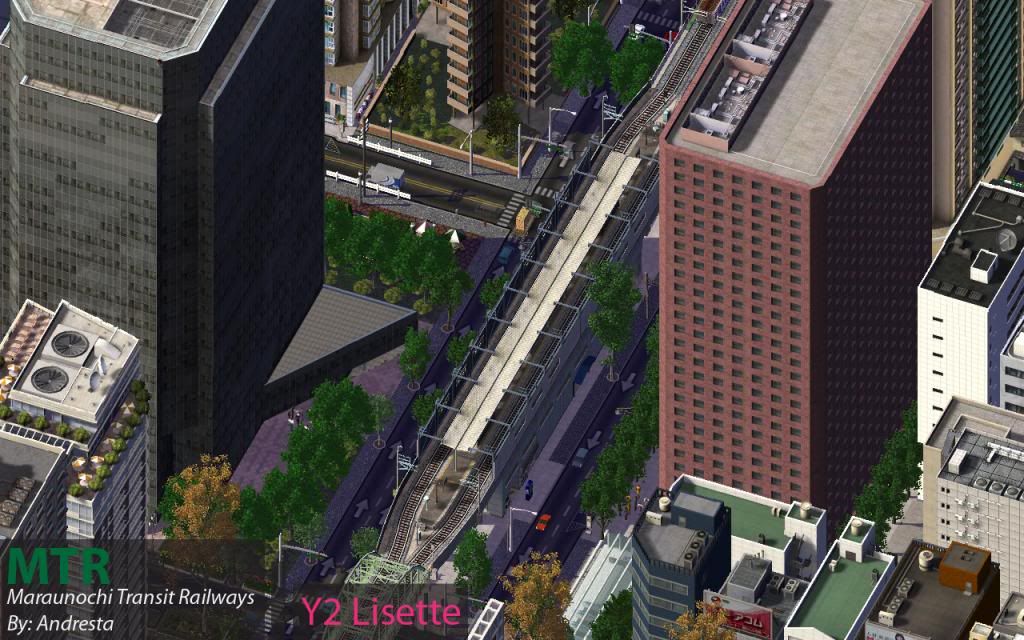 Lisette is one of the two office districts in ShinBei (as of now). It is not far from Tsubanki Station, and it could be considered to be the secondary center of activities in eastern ShinBei. Relative to Tsubanki, Lisette has more office spaces.
Y3 Hanamachi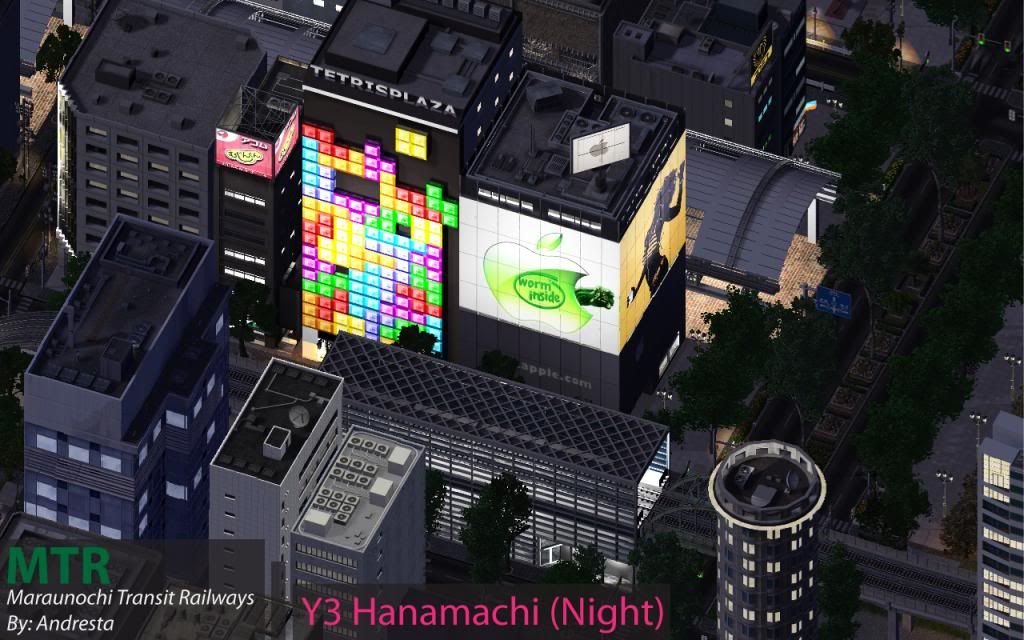 This station brings passengers to the ShinBei's TR Shopping Ward and the 5th Chome. Click on these links to see more pictures regarding these two places.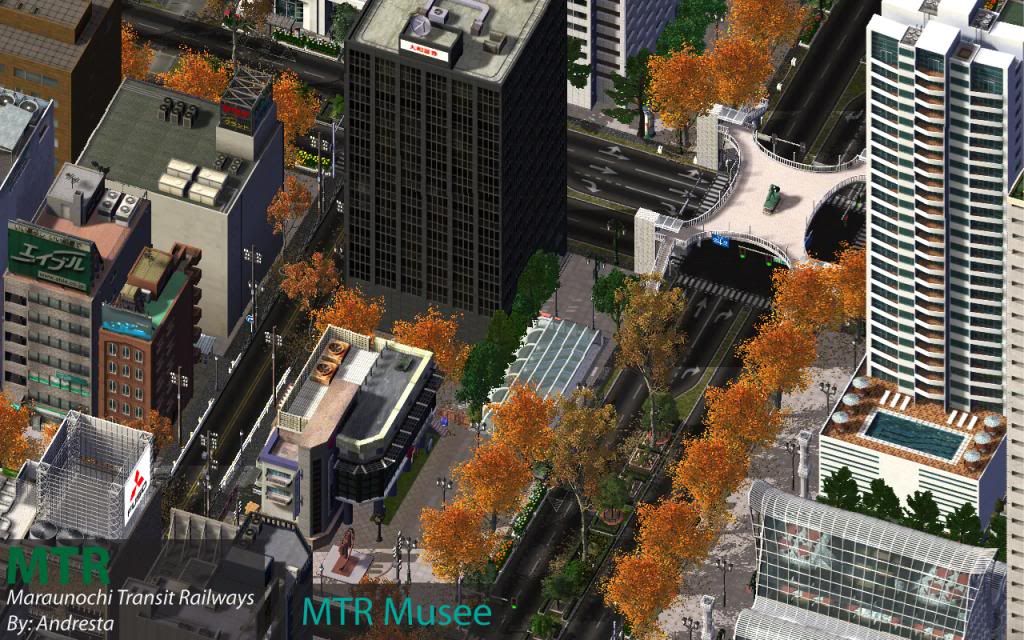 As shown in the first map, Y2 Lisette and Y3 Hanamachi links up to MTR Musee station. This station is located along the 5th chome, and passengers usually go here to commute to Y2 Lisette to work or to Y1 Tsubanki in order to get to Seikina.
Y4 TR ShinBei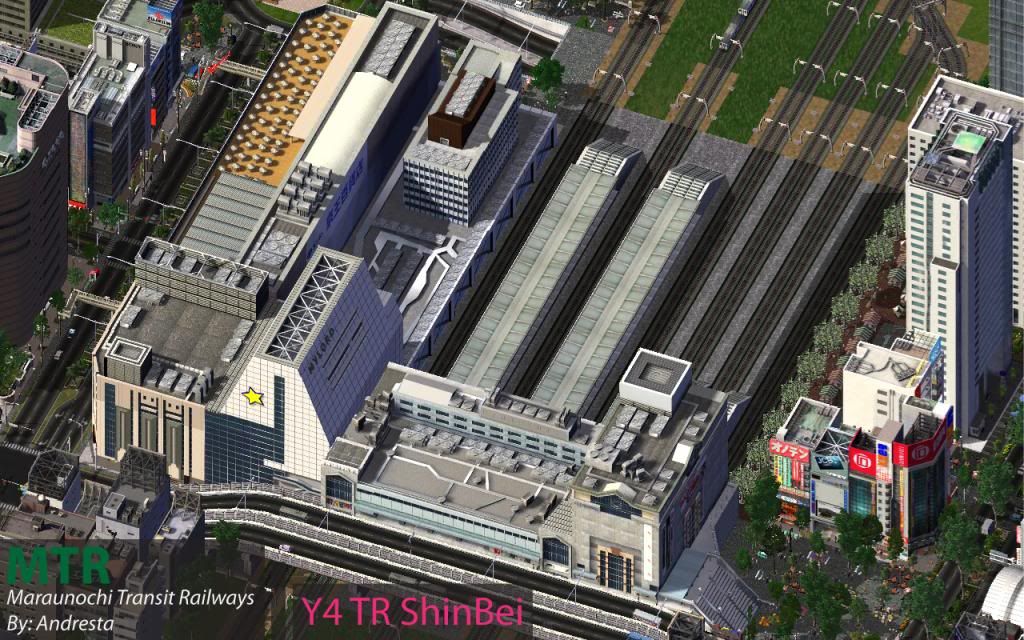 This is ShinBei's central station. All modes of transportation go through here. I haven't started developing cities and towns at other regions. However, I am envisioning TR ShinBei Station to be a primary destination for commuters living in outer regions and a transfer point for residents living in western and northern Taipei to get to eastern and southern Taipei. In some ways, it will function like the actual JR Shinjuku Station does in Tokyo, Japan.
MTR Hozoki is located southwest of TR ShinBei station. Residents living in ShinBei's southern suburbs go here to commute to other parts of ShinBei.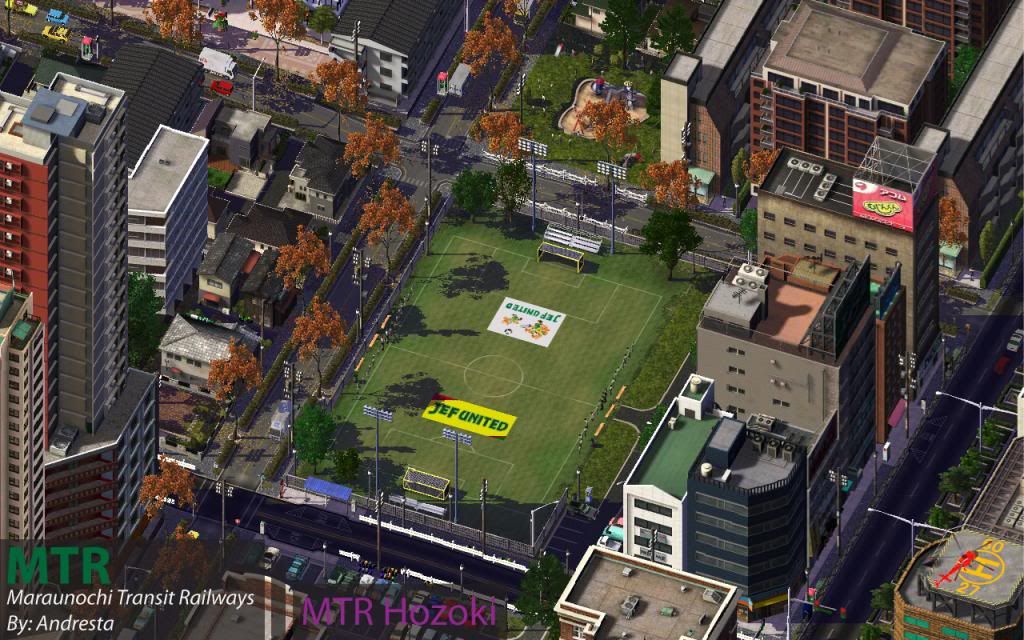 In the context of Saekei, developers would rush to create new developments once they know that a new transit stop would be implemented. However, realizing that residents need more open spaces the local government re-zoned this parcel of land for recreational purposes. Thus, the public soccer field was constructed. This facility's close proximity to MRT Hozoki made this field a popular spot for inter-school soccer matches.
Y5 Houseki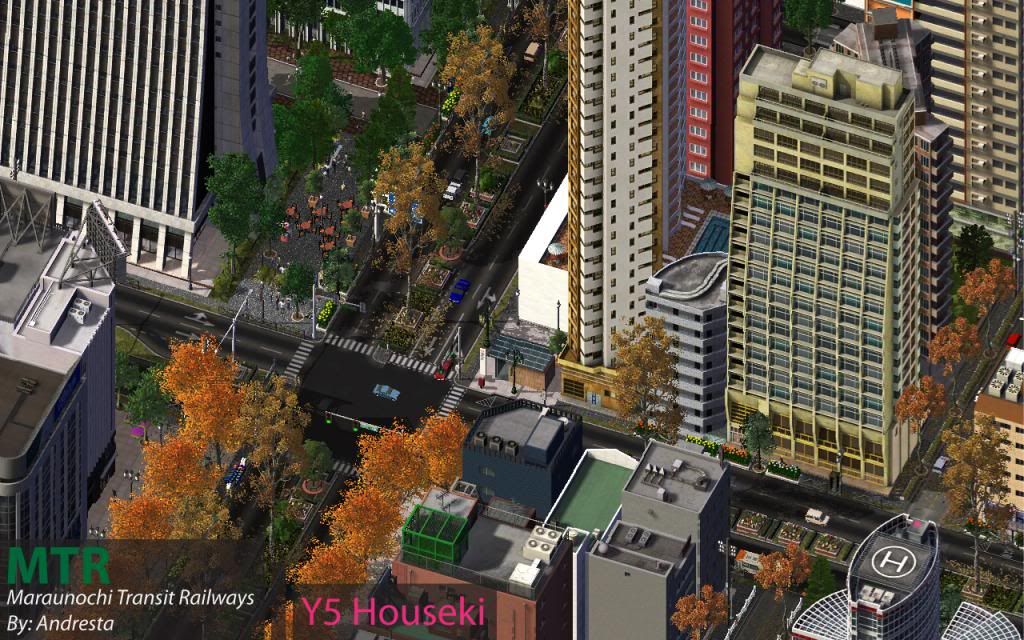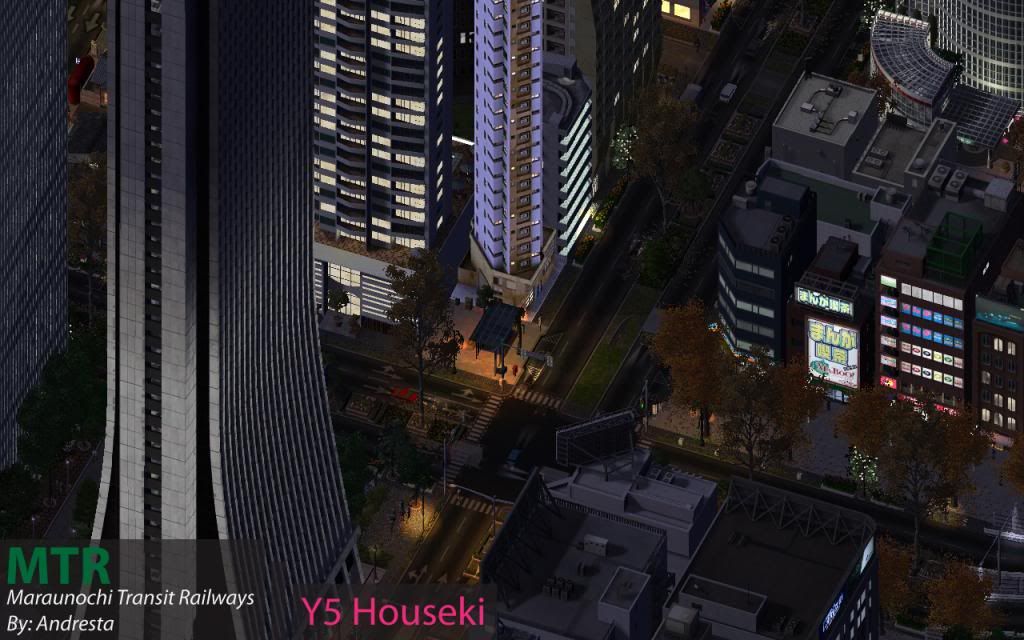 Houseki is ShinBei's CBD. This can be seen by the tall buildings near this station. I am planning to have a new entry focusing this area, but I cannot say when I will have it released. Although Houseki is located near TR ShinBei Station, this station was placed here as a means to provide office workers and nearby residents additional waypoints to access the MTR lines. This implementation was successful that it improved convenience for Houseki's office workers and slightly reduced the number of passengers inside TR ShinBei (in a sense, reduced congestion).
Sekai is a newly developed waterfront shopping and office district. The river is not shown, but this area is becoming another attraction that gives nearby residents and tourist a good view of the river. Because MTR Sekai is only linked with Y5 Houseki, it is predicted that Houseki would soon be a mini-transfer point for the people who wants to go to Sekai.
Y6 Efiyon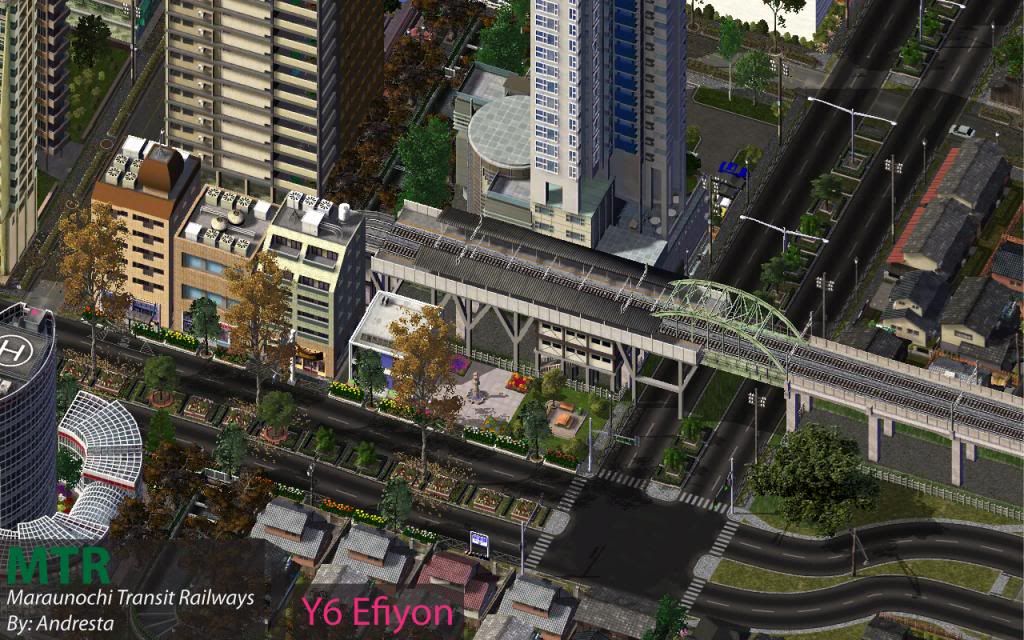 Efiyon is the last station on the MTR Yanto Line that would be inside ShinBei's urban area. This district is mostly residential. A canal runs through the single-family homes. It was well decorated and maintained, residents would usually take a walk on these canals. In a sense, the canals became a open and public space. However, this slightly drove housing and land prices up.
Y7 Sei-Bashidon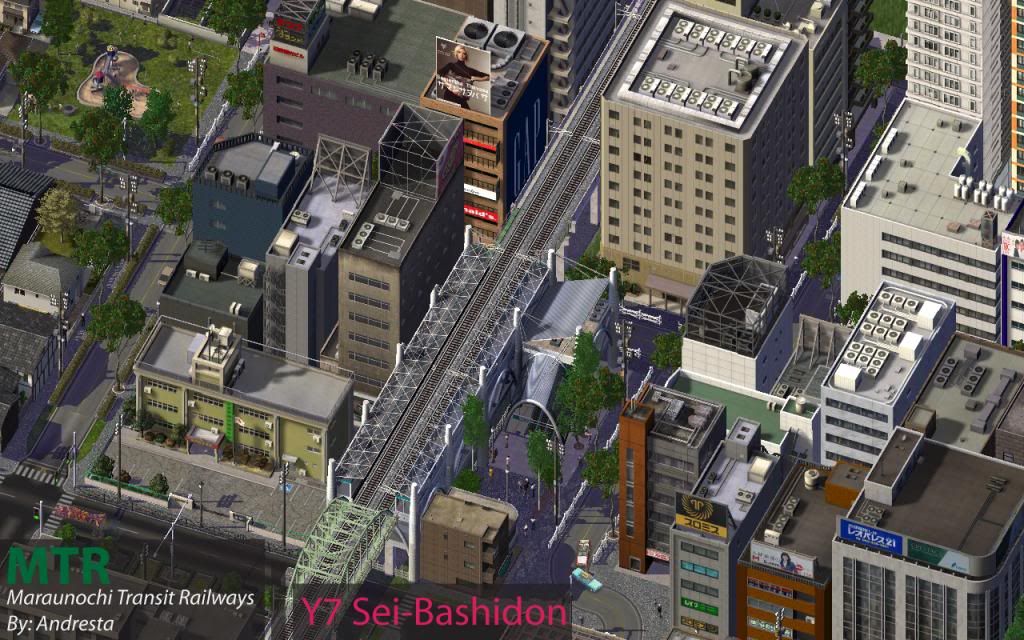 Last but not least, Bashidon is a suburb right outside of Shinbei. This station's name has the prefix "sei" because it is located at Bashidon's western side. This neighborhood also has a TR station, which is located center of this area.
I hope you have enjoyed this update! Please take time to rate and comment!