Update 32: Pic overload
Entry posted by kj3400 ·
217 Views
So finally I bring to you the first update of the new year. It's been overdue, but I hope you won't be disappointed, because 64 pics of awesomeness are coming your way....I thought that maybe I should have cut the update in half, but where's the fun in that? So read below, if you dare.
MASSIVE AMOUNT OF PICS AHEAD
You've been warned.
Today I decided, let's continue our road trip. "But where would we go?" you ask. I'll tell you. To Palmer Lake, a place I alluded to in update 30. So let's go!
We start where we left off, at Origin Circle, on Central Blvd., which is Rt. 4, otherwise known as the Great East Road, and we're heading east.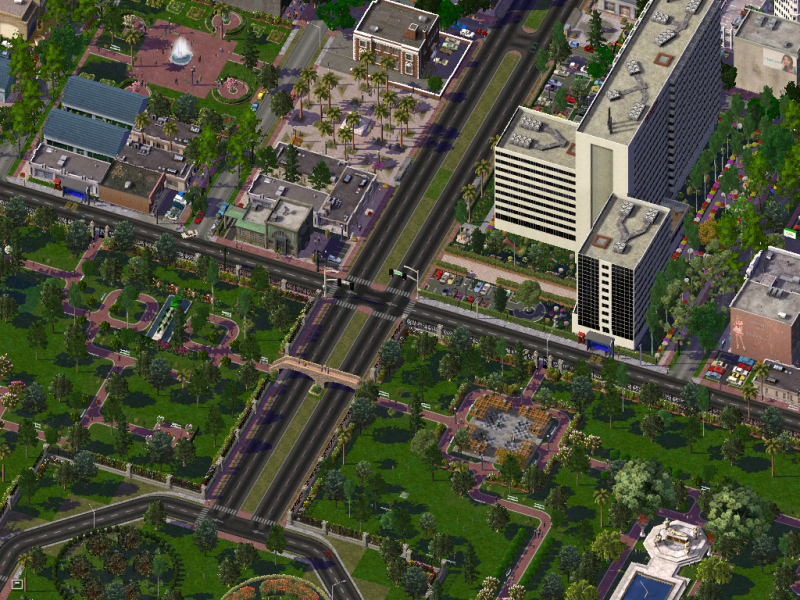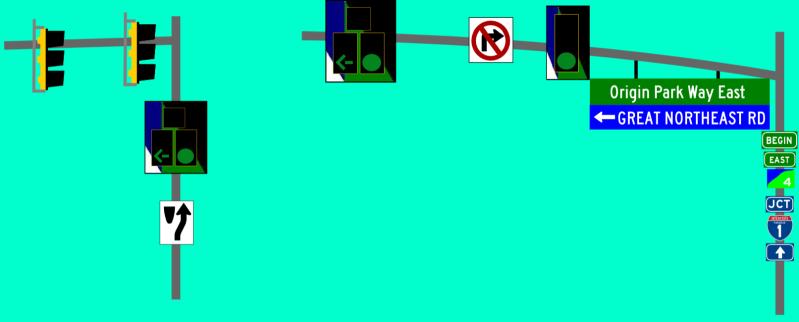 The next light is with the frontage roads for I-1.
The DOT got lazy and just bolted everything close to the overpass, ON the overpass as you can see.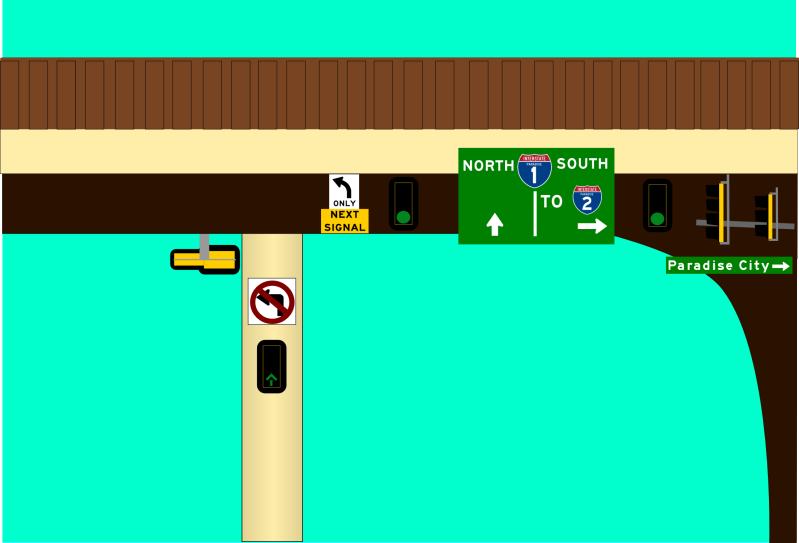 The next light uses horizontal lights.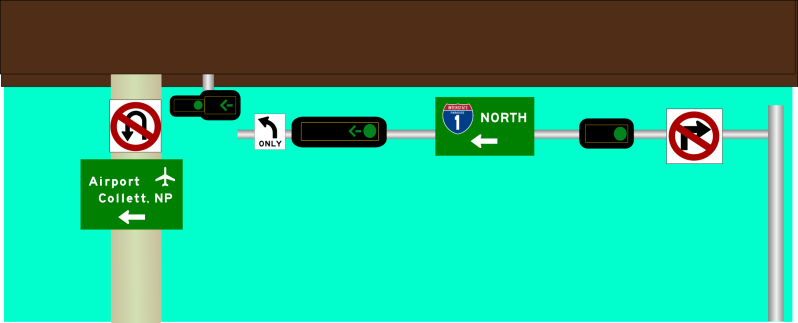 Central Blvd comes to a halt in front of Central Station. It does continue on the other side, so that's where we're going.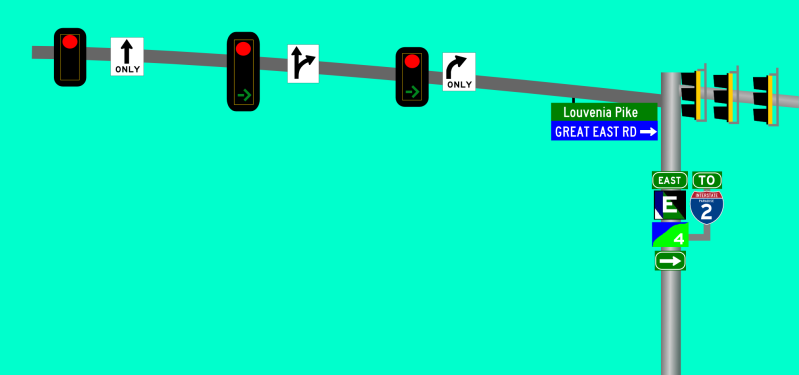 We turn left on that one way street there.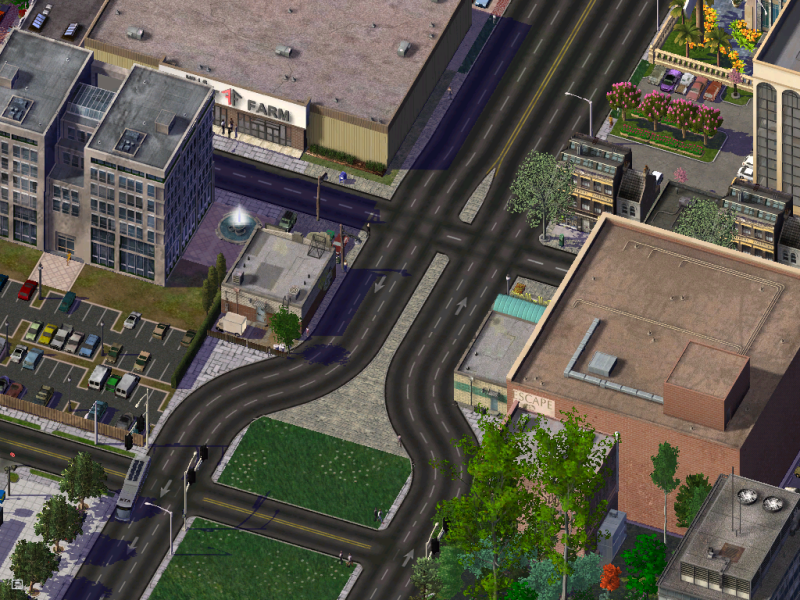 Most traffic turns here so a special signal was put up. As you can see, not all signals in Paradise are perfect. That one in the middle's missing a signal cover. Carreon is the name of the continent to the east of the Commonwealth. More on that later.

Heading around the station. The station is considered a local landmark, and is a major transit hub. From it, you can reach anywhere in the country that's served by rail or bus.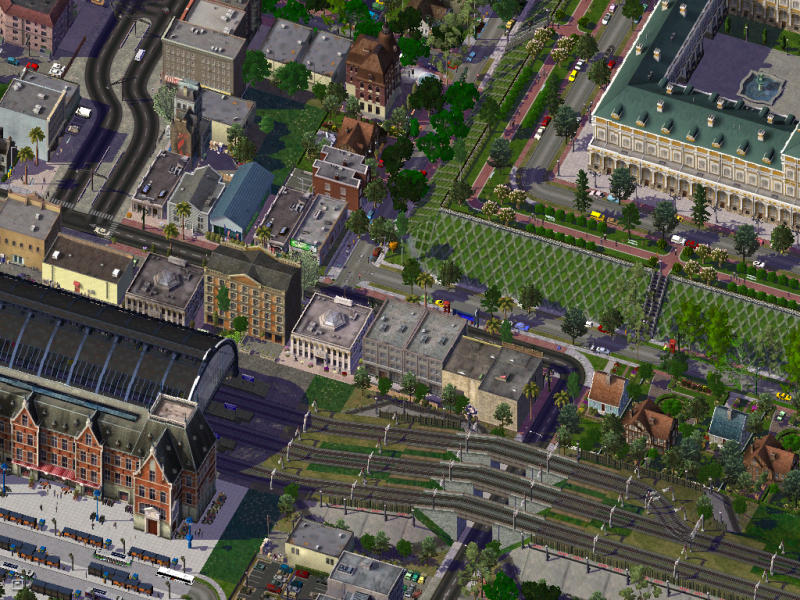 Back on Central Blvd. we approach NH 3, Gov't Pkwy. Capital Hill is just to the right.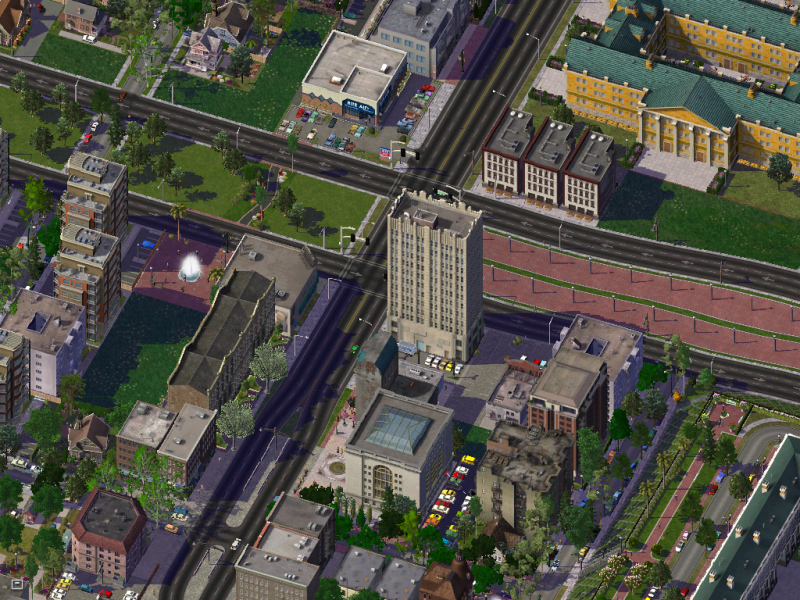 As we head up the Great East Road, I can't help but point out that until recently there was little development around. Of course that soon changed, which neccessitated the widening of I-2 to the south. Though it remains to be seen if this intersection will get any development.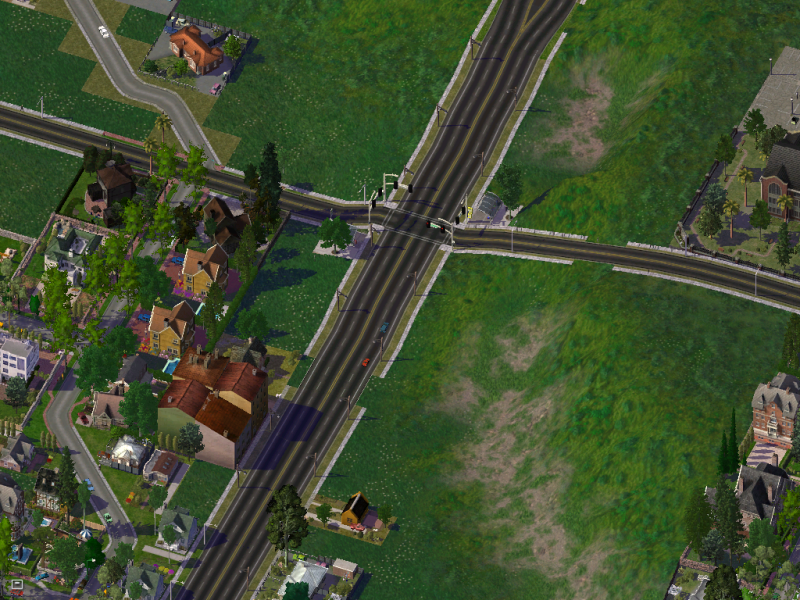 As we cross the tile border, Central Blvd splits. We're on Carreon Av again.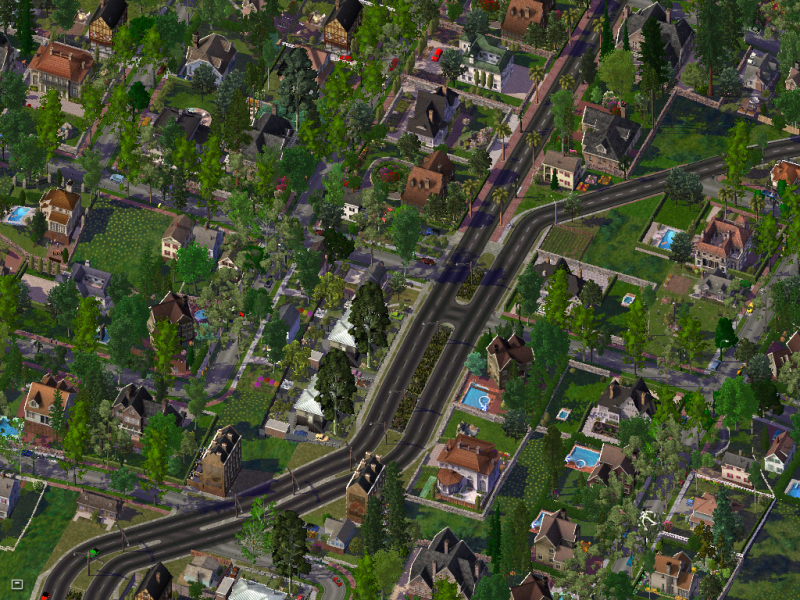 What's this? Construction? The road Rt 4 merges with is converting to a full freeway and thus, bypassing the CBD of Norwood. The top sign is letting everyone know what way to go for each route, though at this point, all routes are still going in the same general direction. As you can see, Commonwealth numbers are longer than US ones.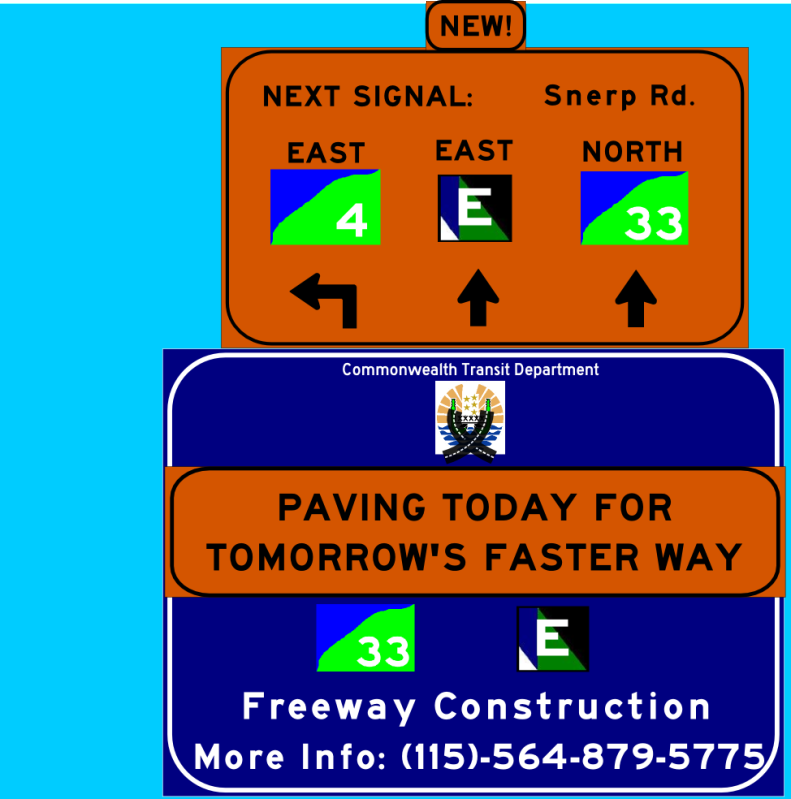 Rt 4 now takes that road in the middle for its new alignment, which takes a person to the old alignment of the future freeway.
The signal at Snerp Rd. I-2 has a half diamond to the south, hence the westbound only access. This signal is still standing, despite construction and all the signals being converted. Only one signal head has seen upgrading.

We merge onto Rt 33, which until recently was Rt 502.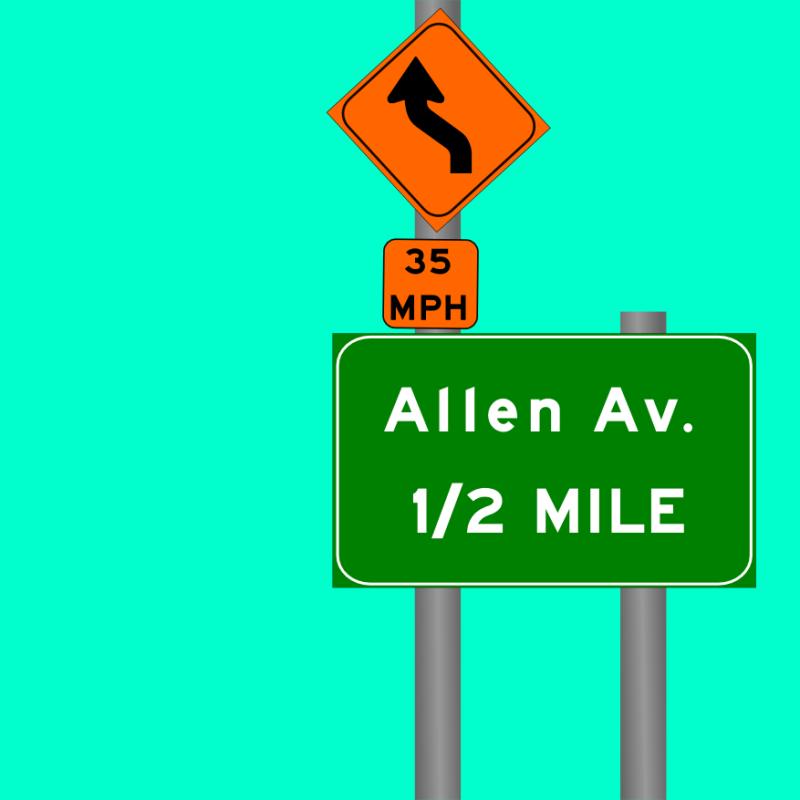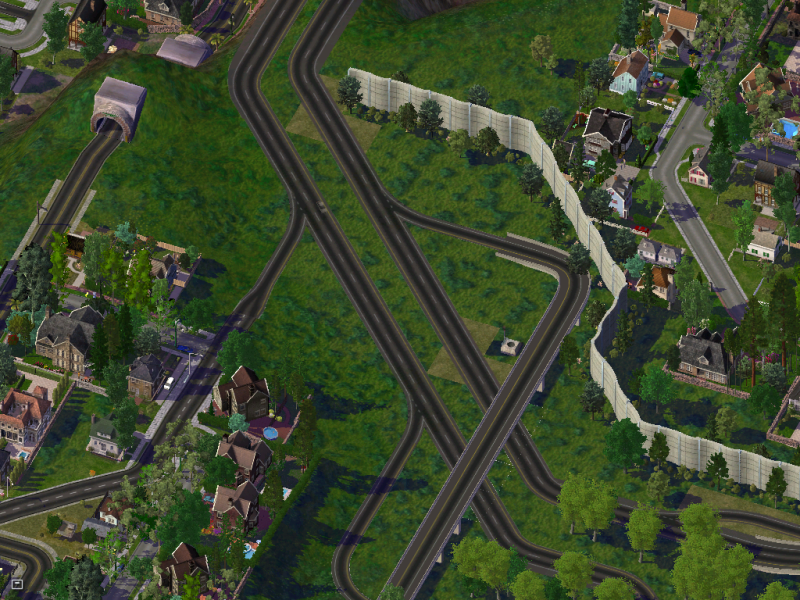 "There's not much construction..." you say. This is true, as the first stage, moving Rt 33 off of its old alignment and connecting the old alignment to the road network instead of it dead-ending, is complete. This exit is brand spanking new. The old alignment, to the left, was downgraded.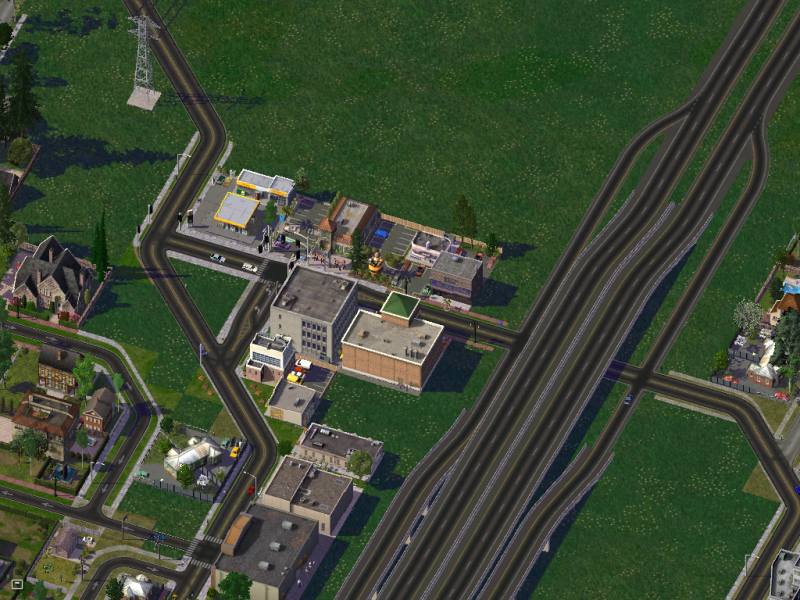 Don't blame me, it's not finished!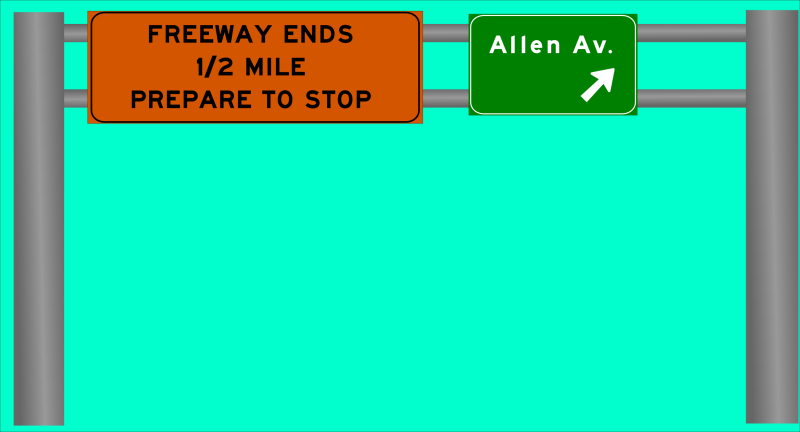 So much for a freeway. We end at another road in progress, Airport Pkwy. Currently, it exists in a bunch of unconnected, unrelated segments. When the project is finished, Airport Pkwy will stretch from Clearyville, to the airport. This intersection, naturally, will also disappear.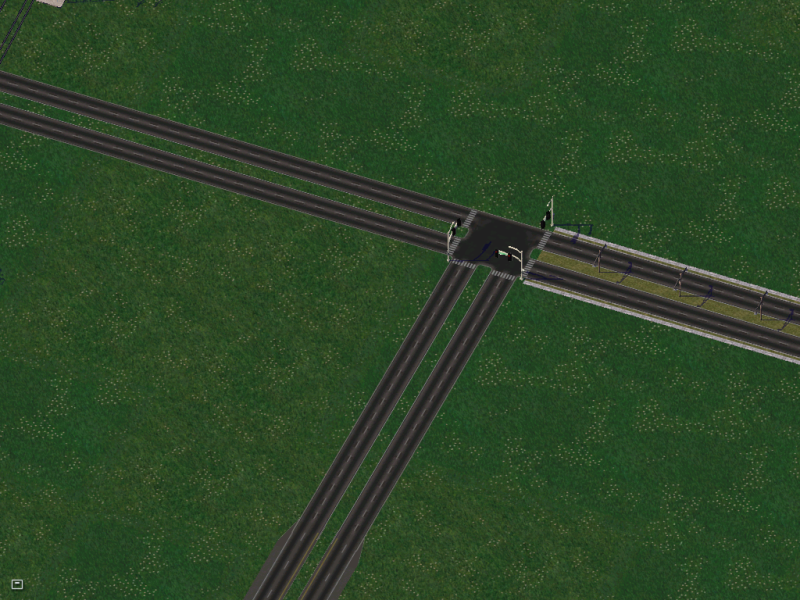 Turn left to continue the journey for those routes. We're turning right.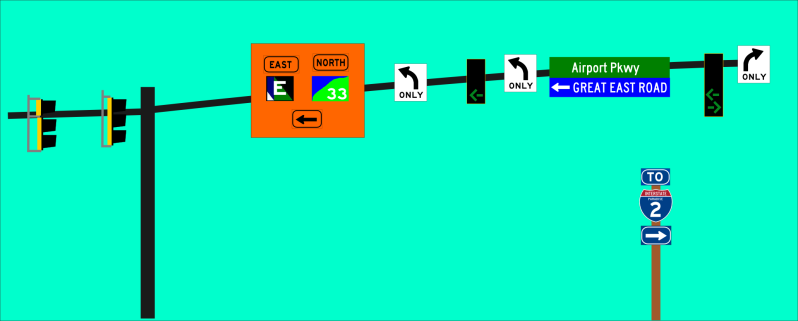 Airport Pkwy will be limited access between I-2 and I-302. So this won't exist soon.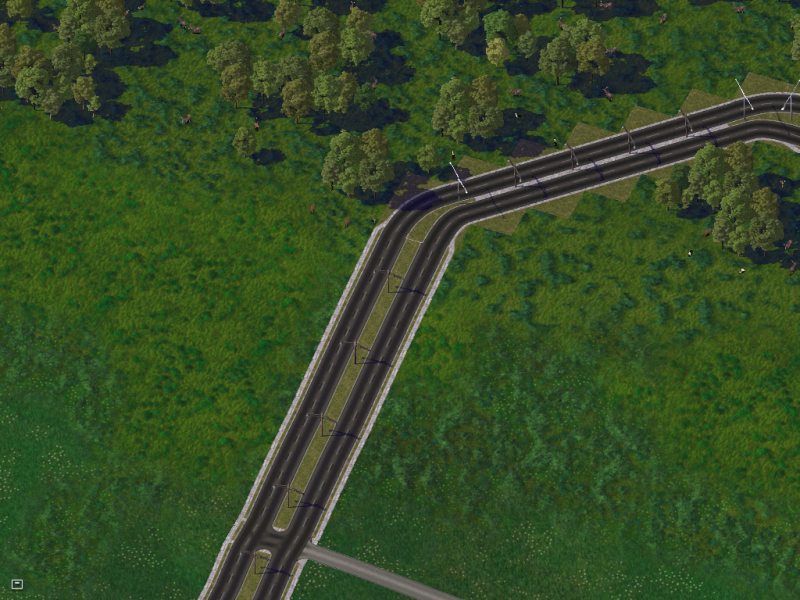 Access to the new industrial estate as well as westbound I-2 here. Rt 19 multiplexes with I-2 through the capital.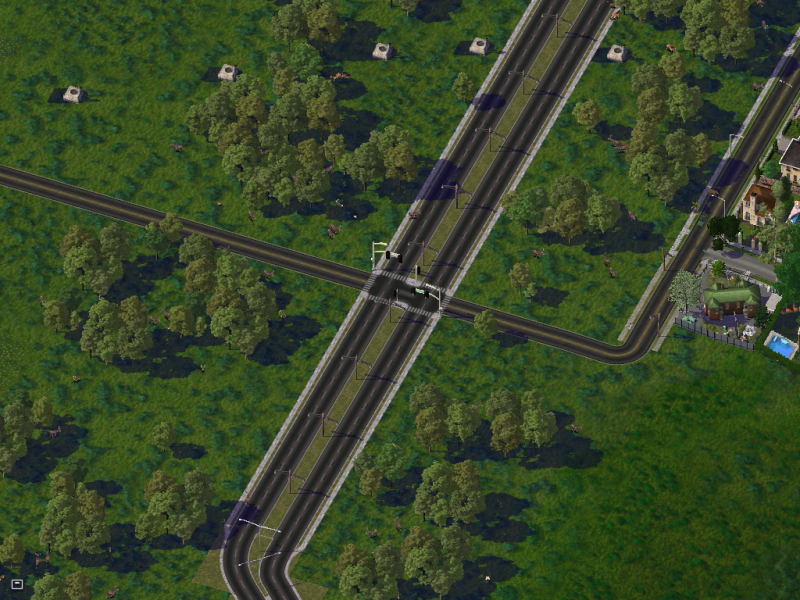 And we cross over I-2...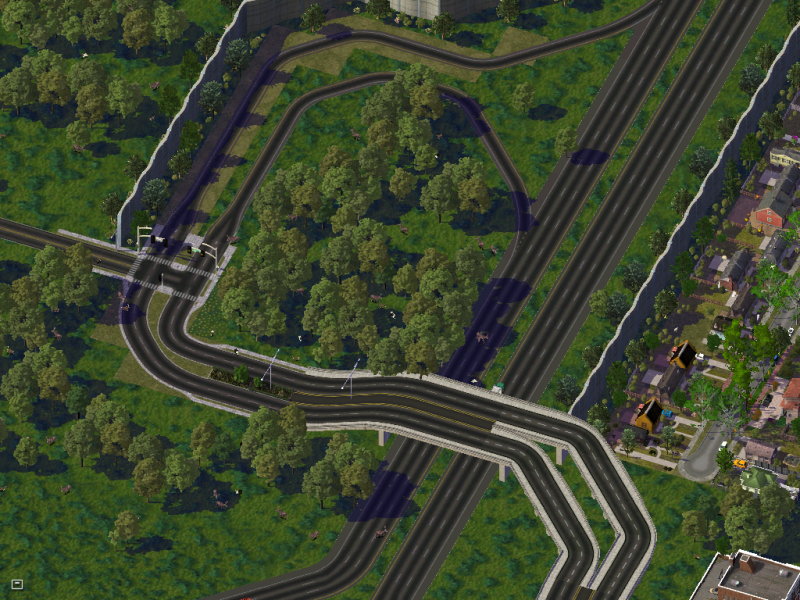 And come to the other half of the interchange. On a side note, the signal head on the left, I've actually seen one of these in RL. It was taken down almost immediately however, as it didn't make much sense....
This intersection will go when Airport Pkwy is upgraded.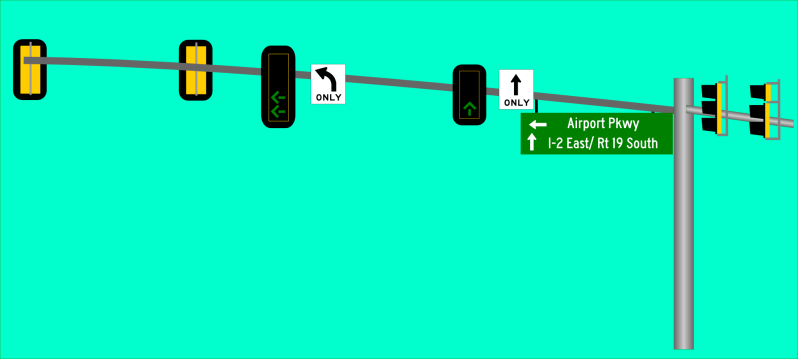 We turn left here. Still Airport Pkwy.
Nothing to see....not much traffic using I-601 yet....
The next road we intersect is named after a fellow USNW country Bellluterra, after the many who moved or fleed here while Belluterra was a communist state.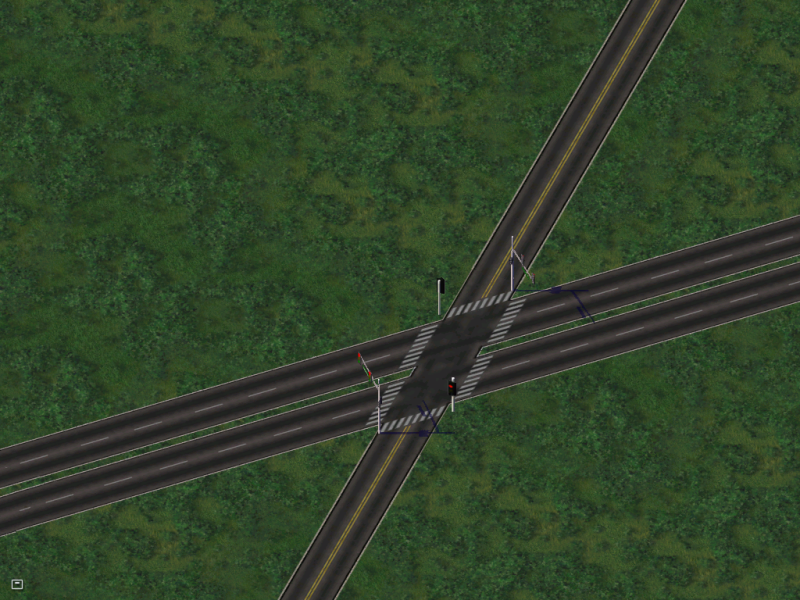 Airport Pkwy ends here for now at Dallen Rd, or Rt 6.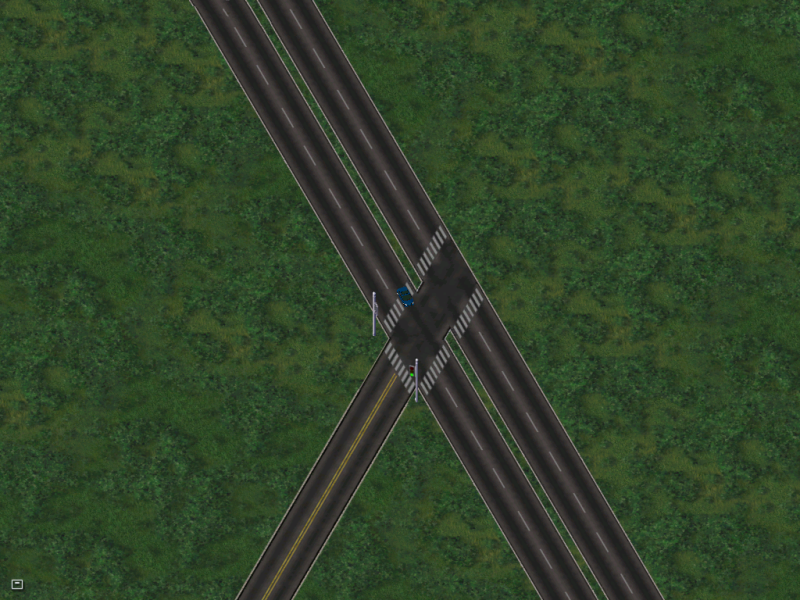 There's a triangle formed by the three roads you saw, so no point in turning right here anyway....

Riverside Hgts has a particular style of signal placing, as you can see as we approach Reynolds Square.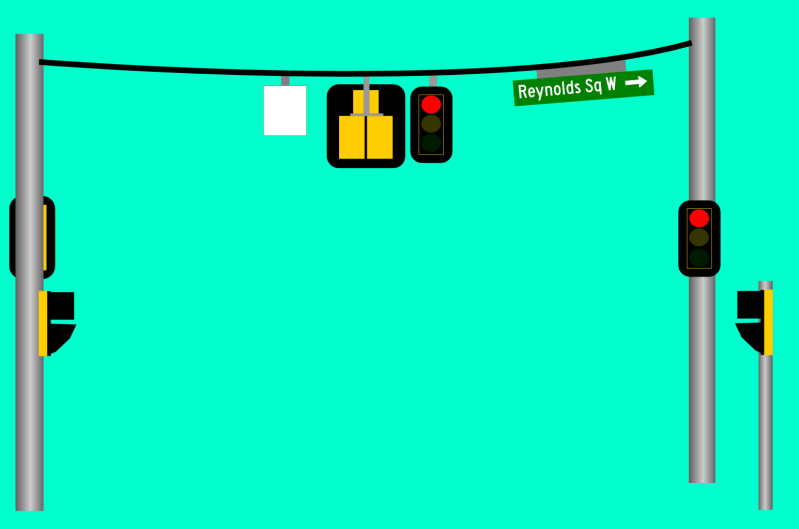 And around the bend is....stores. Ooooh, mini golf. But no stopping. Maybe next time.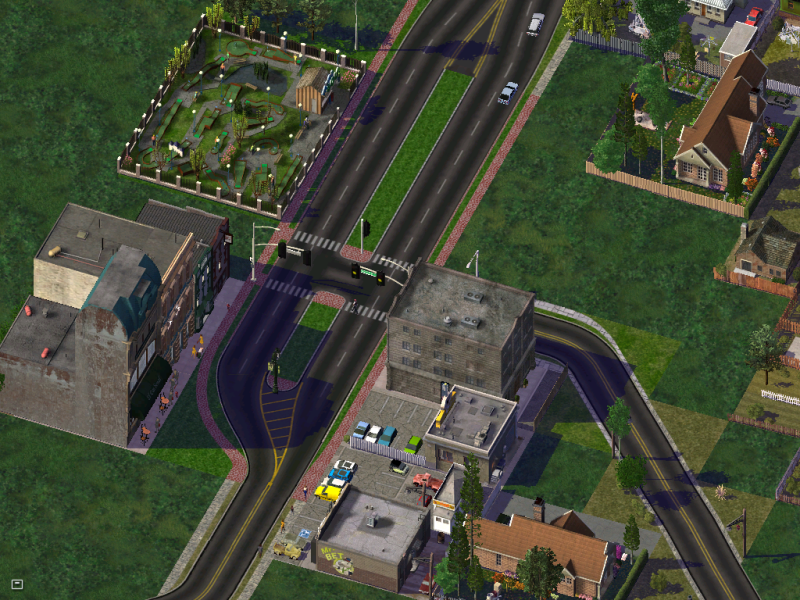 Your typical Riverside Hgts neighborhood. Ironically, Riverside Heights is nowhere near by the river's side.
We approach I-2....again. This time we're getting on....otherwise we'd be going to the Air Force base.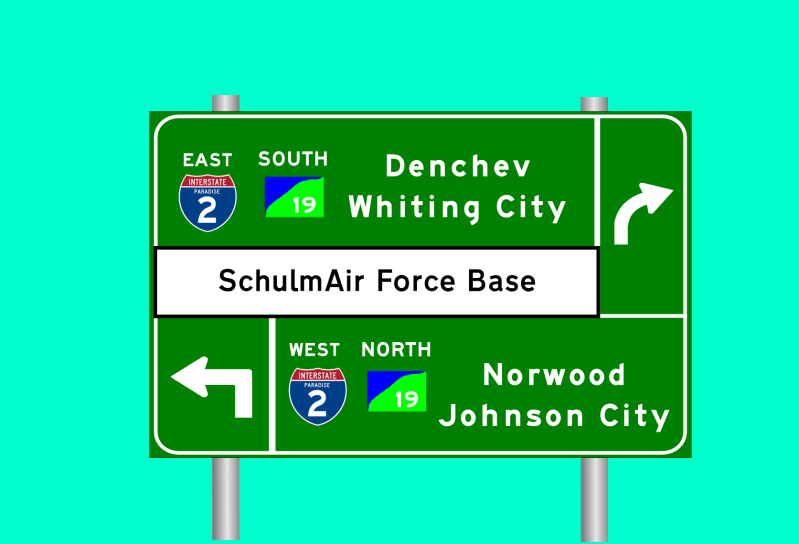 It's pretty much just an offset diamond.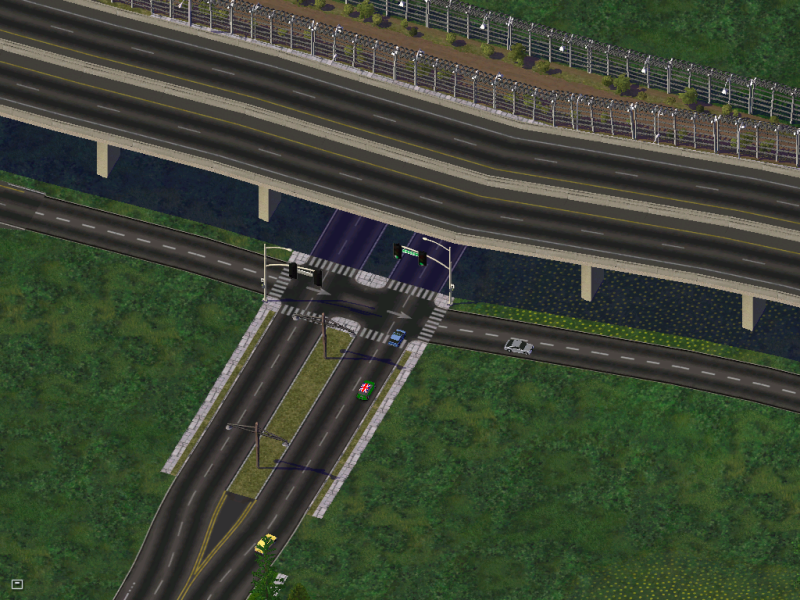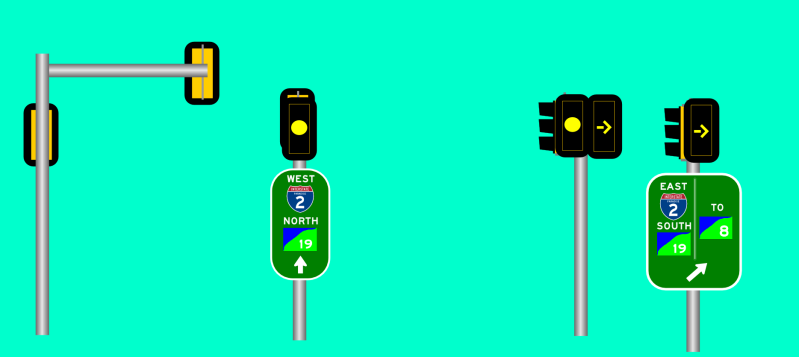 We turn right, and go straight through this light.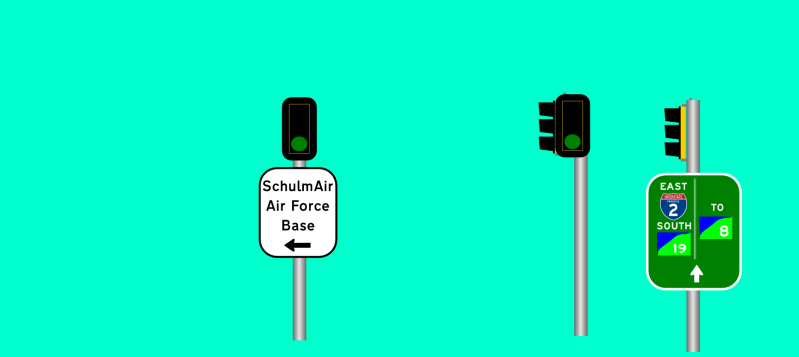 I-2's been upgraded as you can see. Amazing what a fresh coat of paint, a little leveling, and blocking off access to local roads can do. Oh look a billboard.
......
Kids, cover your eyes!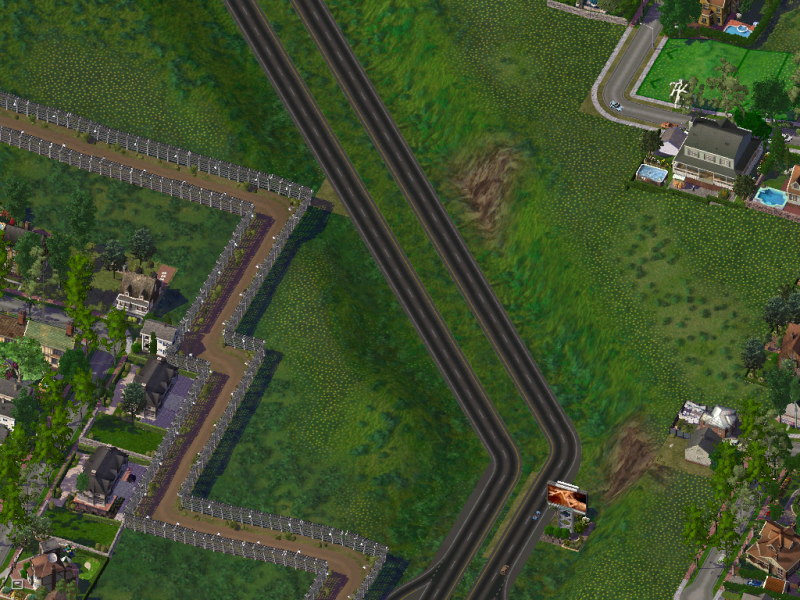 Brand new sign.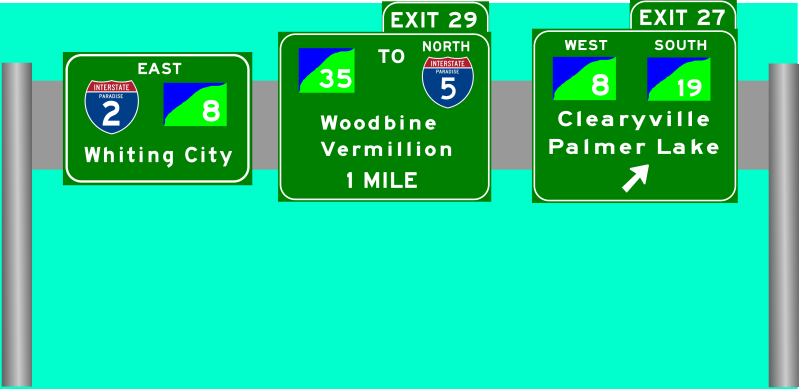 Brand new exit.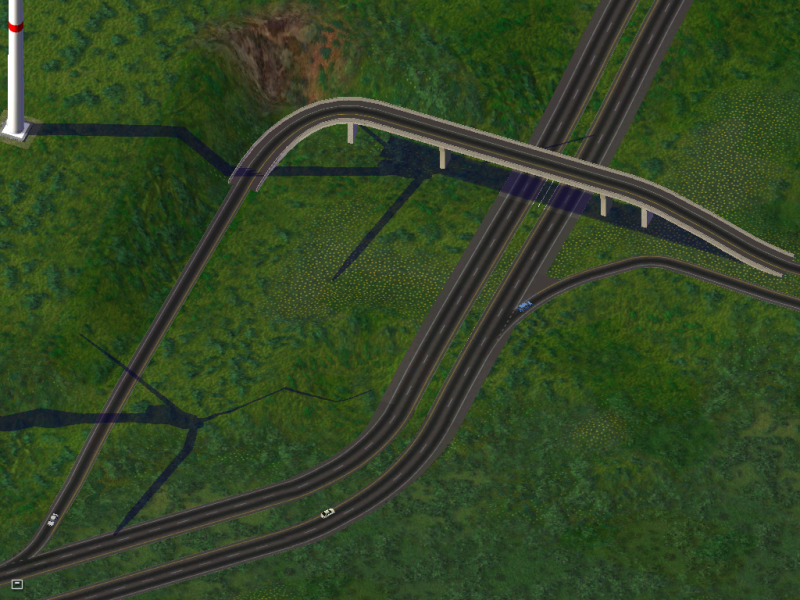 And naturally we can't turn left. That leads back to the freeway. But during emergencies, this is a great spot to redirect traffic through.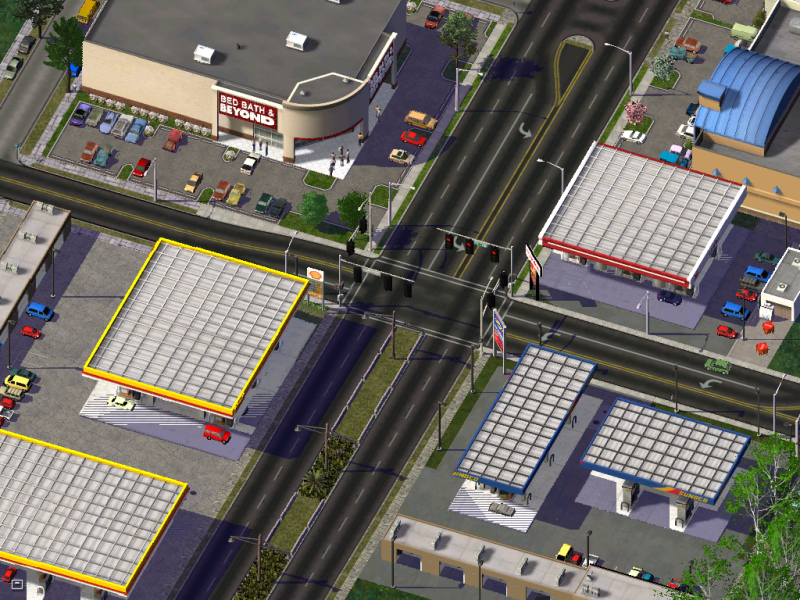 The signal for this intersection is like the one above, except you can turn left. And who doesn't love shopping centers/office parks?
The Great SE Road joins us. Palmè Blvd is an extension of Gov't Pkwy. We're on Lake Blvd, by the way.
We're almost there! Stop kicking my seat!
A sign that looks almost plucked out of the UK.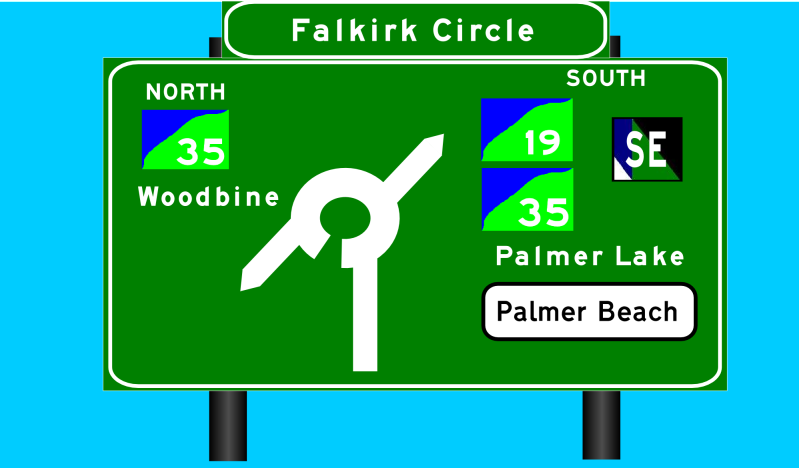 Bearing right....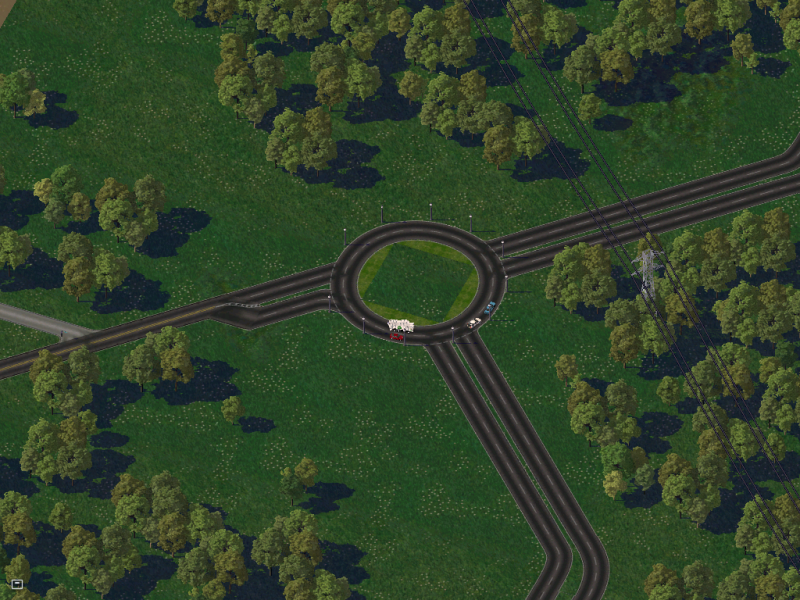 One more signal!!! There's the lake!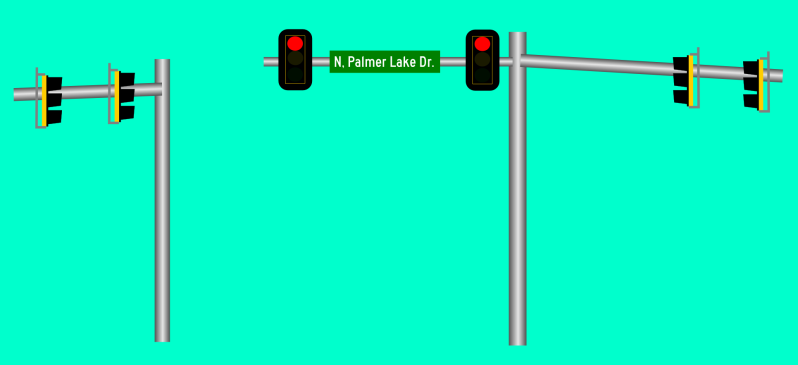 We're here!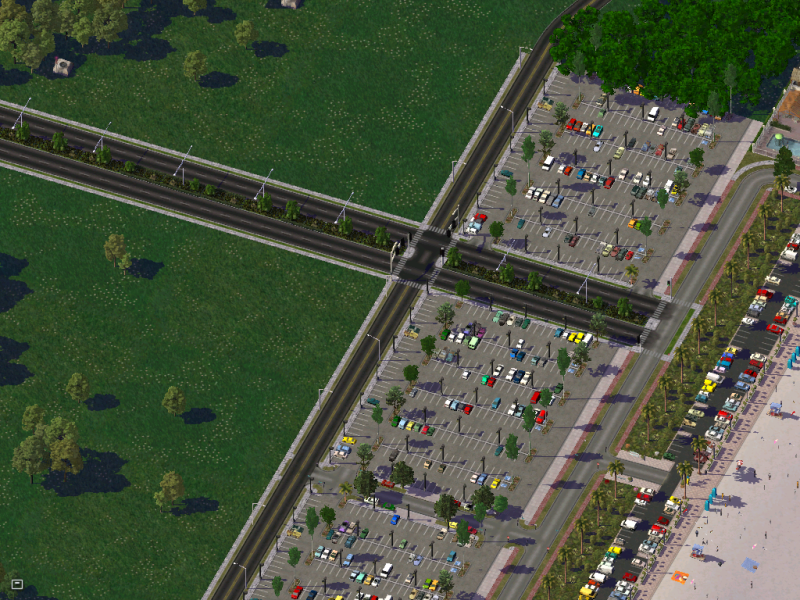 Why don't you look around?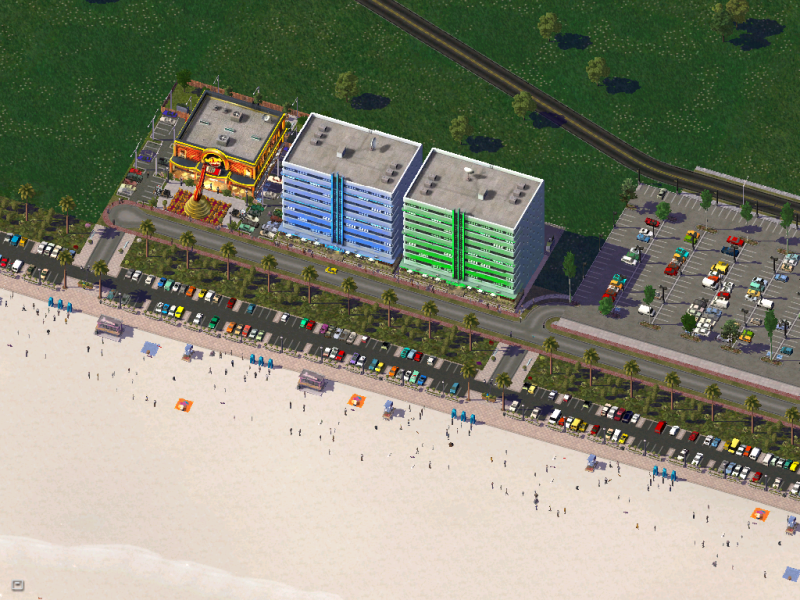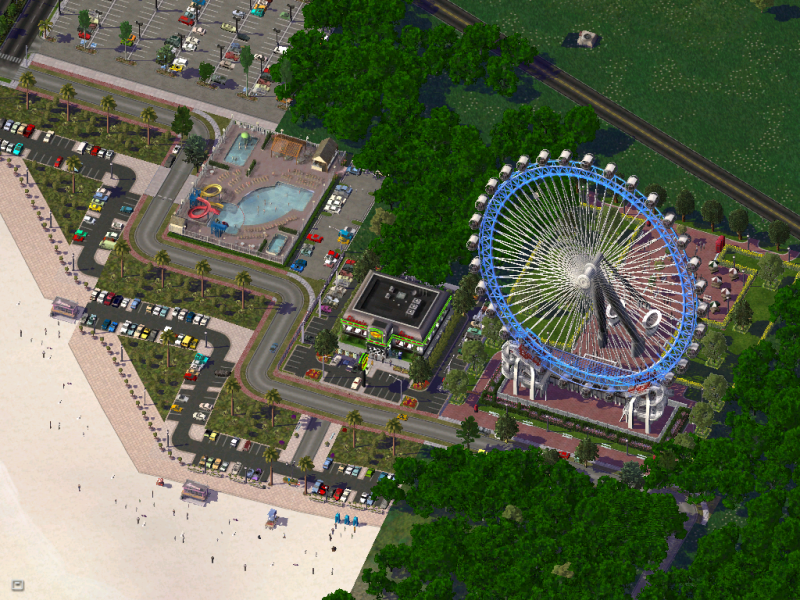 Where will we go next? No clue...I'll think on it. Anyway I hope this doesn't break your computer D:. I'll probably shorten it if it does. But enjoy nevertheless. Here's a map to show where we've been for these road trips.