The Lower Manhattan
description about Manhattan:
Manhattan (/mænˈhætən/) is the oldest and the most densely populated of the five boroughs of New York City. Located primarily on the island of Manhattan at the mouth of the Hudson River, the boundaries of the borough are identical to those of New York County, an original county of the state of New York. The borough and county consist of Manhattan Island and several small adjacent islands: Roosevelt Island, Randall's Island, Wards Island, Governors Island, Liberty Island, part of Ellis Island,[1] Mill Rock, and U Thant Island; as well as Marble Hill, a very small area on the mainland bordering the Bronx. The original city of New York began at the southern end of Manhattan, expanded northwards, and then between 1874 and 1898, annexed land from surrounding counties.
The County of New York is the most densely populated county in the United States, and one of the most densely populated areas in the world, with a 2010 population of 1,585,873 [2] living in a land area of 22.96 square miles (59.5 km2), or 69,464 residents per square mile (26,924/km²). It is also one of the wealthiest counties in the United States, with a 2005 per capita income above $100,000.[3] Manhattan is the third-largest of New York's five boroughs in population, and its smallest borough in land area. [[ copied from http://en.wikipedia.org/wiki/Manhattan ]].
---
The Major, wants a vision of modern manhattan is dense, with lots of more business opportunity to New York City. starting with the 1920s masterplan, the city is taking to reshape. there are more diverse building in manhattan island and more centered business there. then in the outkrist, the ports and industrial area supporting manhattan is built.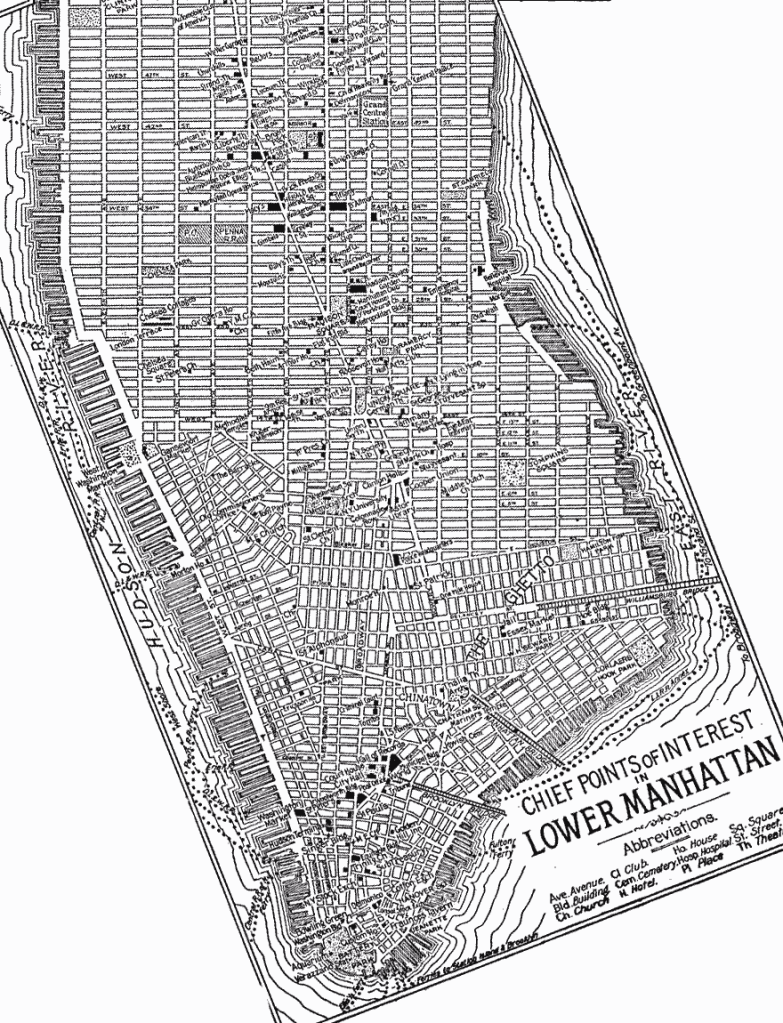 Now the city at it's full business, while waiting for Jersey and Long island to rebuilt its cities.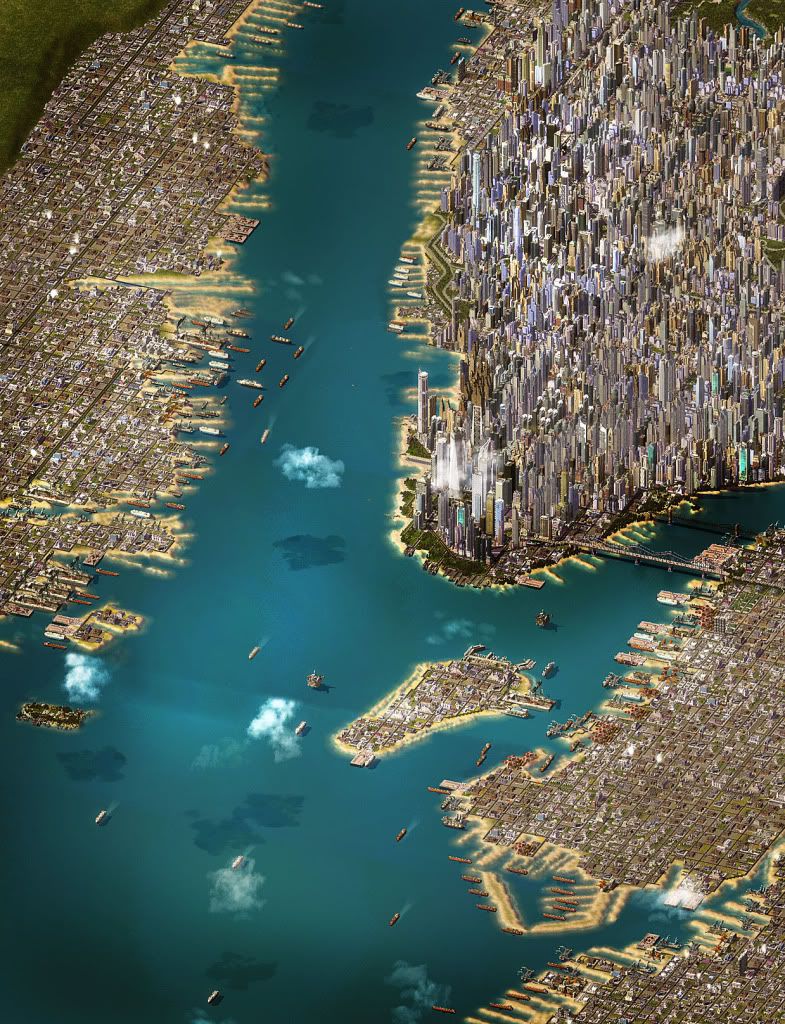 the closer view of the lower manhattan. some photomerge work done, due the limit of SC4 programs.
---
this is the future islamic community proposed by the major, in 2000s decade major ever reject these islamic centre and now building it for the shake of world's peace. and it is about the 9/11 and the new WTC complex, "really a moment of truth." -major said-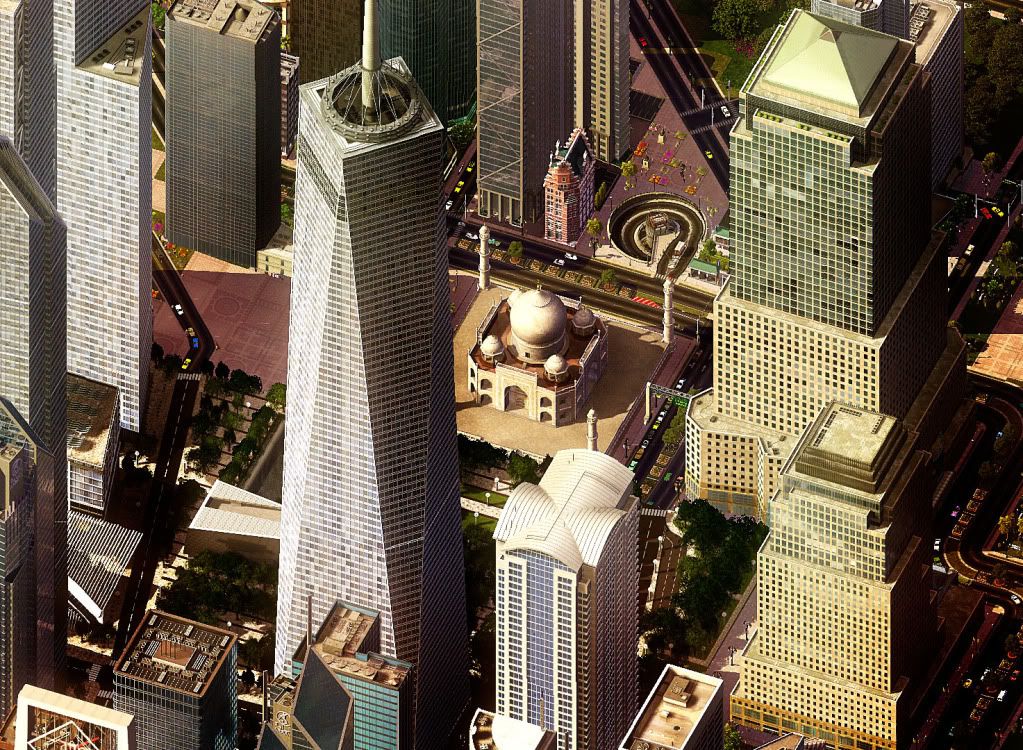 now, a snapshot from traffic in front of WFC! (world financial centre)
a shot of futuristic manhattan, still, conservating some areas.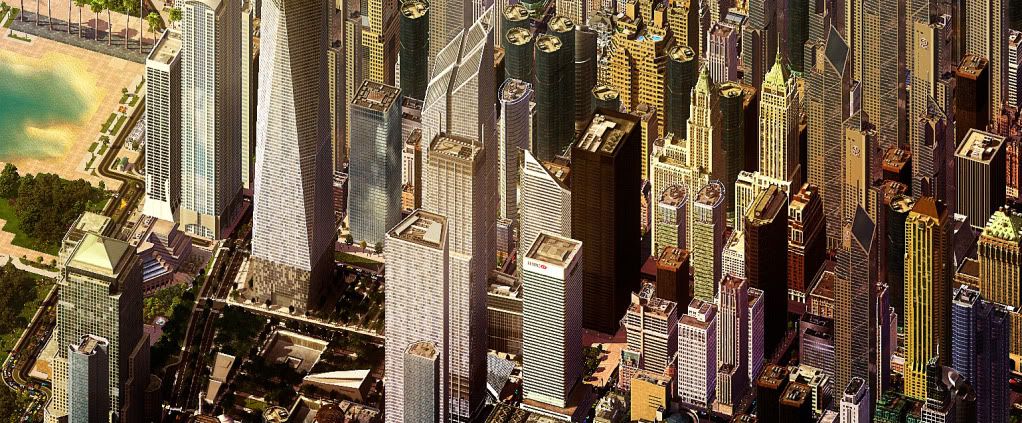 well, that's the lower manhattan.
all of above images created using NYBT new york map, all custom buildings are downloaded directly from STEX.
images captured using FRAPS, and edited in photoshop.