Page 37: The red gardens
Entry posted by Terring ·
417 Views
This is the second page of the page about Love-4. This is the first page split into 2 pages, but I guess that there is always a first time for everything. This is maybe the biggest page about gardens and parks. Hope that you like it, even if you hate science fiction
Check your comments for my replies
"I wake up some mornings and sit and have my coffee and look out at my beautiful garden, and I go, 'Remember how good this is. Because you can lose it.'"
Jim Carrey
Welcome again to Love-4. Today we'll explore the landmarks and the parks of this colony. There are a lot of interesting places to visit and many buildings to see. This is the center of the colony, where you can see Anakin Skyalker's house just landed from Tatooine... don't get freak, is just a copy made by Star Wars fans. This small building was the very first landmark on Love-4 and as you can see, it's still exist.
The low gravity of Mars makes the Terran sports very interesting. The athletes can jump very high and run without getting tired too much. Mix the low Martian gravity with the transhumanistic research about upgrading both body and mind, like cybernetic parts and genetic improved eyes, and you'll end up with extraordinary sports!
Thanks to the Cybernetic Anarchism on Mars, everybody is free to make whatever he/she wish. In this convention centre, everybody can show what he/she makes. Sculptures? Paints? Inventions? Bring them on!
There are many beautiful statues at Love-4. Those statues are made by Martian marble, a mix of Martian stones and nanorobot made materials. Some of the symbolize the equality of men and women, while others symbolize the battles of the ancestors for a better world.
Look in the sky and you may see a Hummingbird, a Vertical Take Off and Land (V.T.O.L.) ornithopter.
In 1971 A.D. (2 A.T.), David Bowie released the "Life on Mars?" song.
In honour to him, SimMartians build the David Bowie Hotel, a beautiful futuristic hotel next to the small airport.
An another hotel, the Orange Skies Resort.
In Ancient Rome (55 B.C. or 2024 B.T.), a forum was a gathering place of great social significance, and often the scene of diverse activities, including political discussions and debates, rendezvous, meetings e.t.c.. This is a Martian forum (2065 A.D. or 96 A.T.), where the SimMartians research, talk, express themselves, discuss e.t.c..
This is an entertaining centre, providing a lot of games and other activities for the Sims.
Thanks to the Resource Based Economy of planet Mars, shops and malls works mostly like warehouses than sellers. Need something but you can't make it? Visit this mall, you'll find anything you wish.
The education on Earth in 21st doesn't need books anymore, but holographic quantum computers. We are talking about a library computer system with holographic persons generated on to a series of glass panels, representing the quantum computers database, interacting with people as real persons and have access to all Sim knowledge.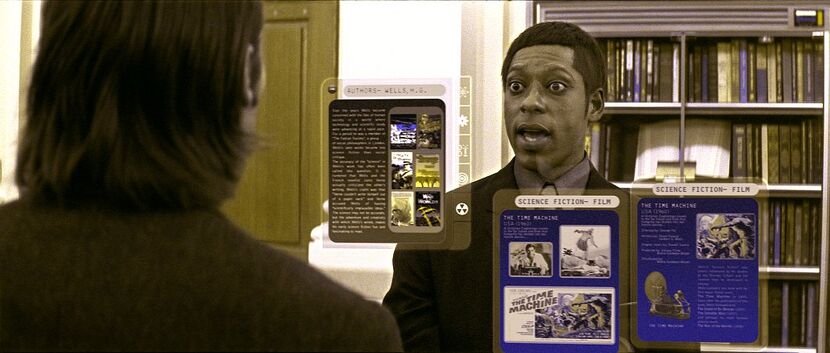 This technology improved a lot on Mars because of the Global Cybernetic Government, increasing the education level of all colonies. You can finally watch the story of humanity (not just read about it) and interact with many historical persons and experiments.
In 2000 A.D. (31 A.T.) Britney Spears becomes the first girl on Mars, at least in the music video of "Oops!.. I did id again".
In honour to her, SimMartians build the Britney Spears Music Laboratory, where everybody can learn about music and how to be a great music artist.
Everybody knows that the Martian environment is too dangerous for free walking, but open plazas are always welcomed. If you're going to live on Mars, you need to learn how to live here. If you learn how to live, Mars belongs to you.
Everybody love parks, but don't expect green open parks on Mars. The Martian parks are domed and separated by trail paths, making a larger park. Some of them surrounds important buildings, while others are stand alone.
Not all parks are generic. Some contain domed ponds and pools for refreshing swimming...
... while others has beautiful domed gardens with flowers and plants.
There are some advertisement and information posts here and there...
... but they are not dangerous for car accidents. Why? Because the cars of 2065 A.D. (96 A.T.) controlled by computers, preventing any kind of traffic jams, accidents and violation of traffic rules. The central quantum computers liberate Sims from any problem, leading the evolution into a technological Utopia. Advance technology however demand advance wisdom. Let's hope that the Sims will never forget it...