first glances. Also, help.
Entry posted by bigro ·
77 Views
Welp, tis' time for me to give having a CJ another crack. With a bit of luck my PC wont die this time and stuff.
_____
Welcome to the fertile fields of Ulatown. Although at this very point in time, it's just that. Fields. Nothing else. Located in the great Davidson flood plains the area of Ulatown has what is quite the oddity for the area, a fresh water lake. Unlike the great expanses of deadly salt pans and toxic lakes saltier than the ocean that usually litter the Davidson flood plains this nice little oddity is well...nice. It sports a large fish population and a shimmering colour. At this very point in time we are just coming out of what was one of the worst droughts in millenia, hence the lack of any sort of tree taller than a meter. The area is hundreds and hundreds of kilometers away from any sort of civilisation and only recently was a highway built through the region to connect the north and the south of Daggerson.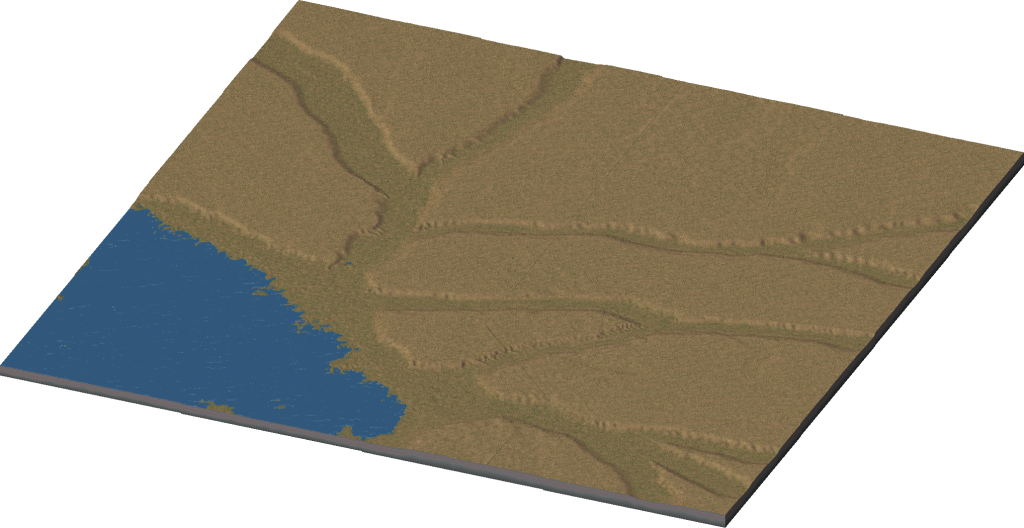 This region, we hope, will serve us well as a midpoint between the two. A rest stop of sorts. We are hoping the local ecology will spring back to pre-drought levels and that this area will be a thriving town. More as it comes.
_____
And now for help, I want to be able to raise the sea levels and drop them without destroying everything....anyone know how I might go about this?