The Planned Paradise : Aeternum
Replies
Skimbo - That is also one of my favourites as well, perfectly shows how diverse the landscape is in Sierrastare's urbanscape/suburbanscape, Thanks for stopping by!
Note from the Author:
I'm at college and classes have started. Still trying get settled into life away from home and a tad bit homesick. But other than that life is looking up. I'm being challenged in my classes and I am happy about that! In terms of SC4 I still play it inbetween outings with my friends and my homework and studying. I'm still feeling quite bad about not updating as much I would like, but it's been a hectic summer. I hope you enjoy this update and until then, I will still be back and forth. In short, I'm still here!
-Much Love , Ervin
______________________________________________________
AETERNUM
The City of Aeternum is located in between the cities on Celestare and Joliendroit in Avance Province. The city is administratively new and is the first planned city in Sierrastare with it's framework completion in 1968. After 30 years of construction the city was granted it's charter in 1968 and since then as been steadily growing.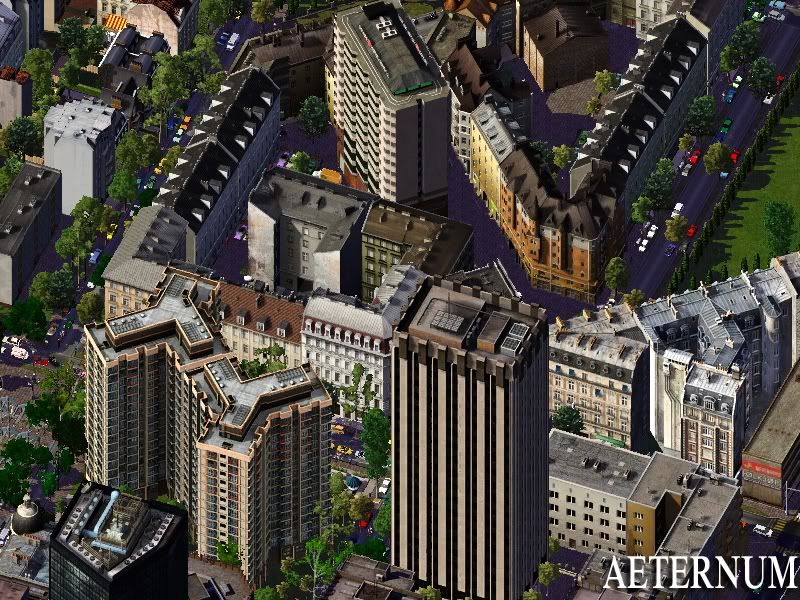 Characterised by it's many midrise buildings and the wide called the Via Aeternum, Aeternum is a city with a little more than 88,000 inhabitants. In this picture it displays the Ciela ( Sky District ) which was constructed in the 1950's with pedestrian attitudes in mind. This picture also showcases the multiple directions taken in planning each section of the city to the likening of it's purpose. Commercial sectors are normally walkable while residential areas are spread out allowing space for those who live there.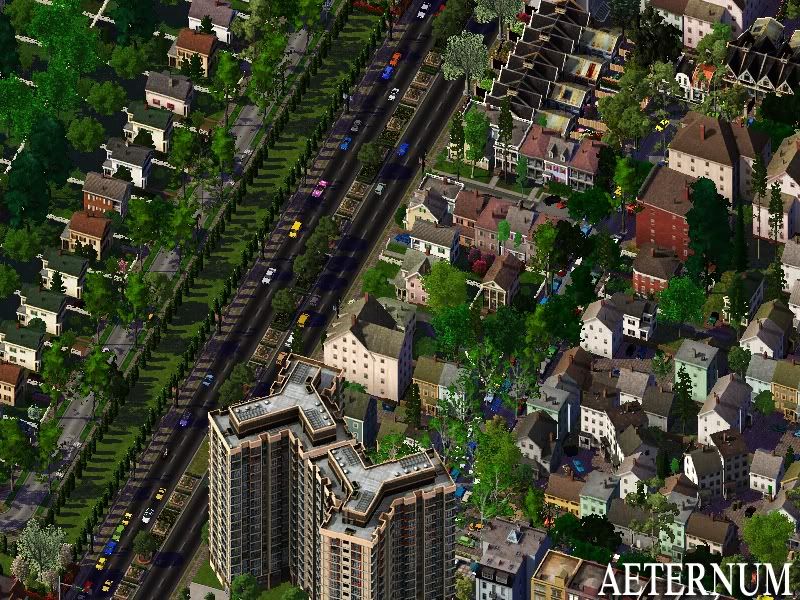 Aeternum was built in several stages and today each stage of the development can be evidenced by street orientation along with subdivisioning used by the planners during the Devanroux Period (1952-1959) a main feature of Devanrouxian planning is the use of greenspace between developments as borders. In this picture the Johannes District is pictured off to the left with single family homes. A Devanrouxian greenspace and the Via Anastaçie seperate it from the Prunxstall District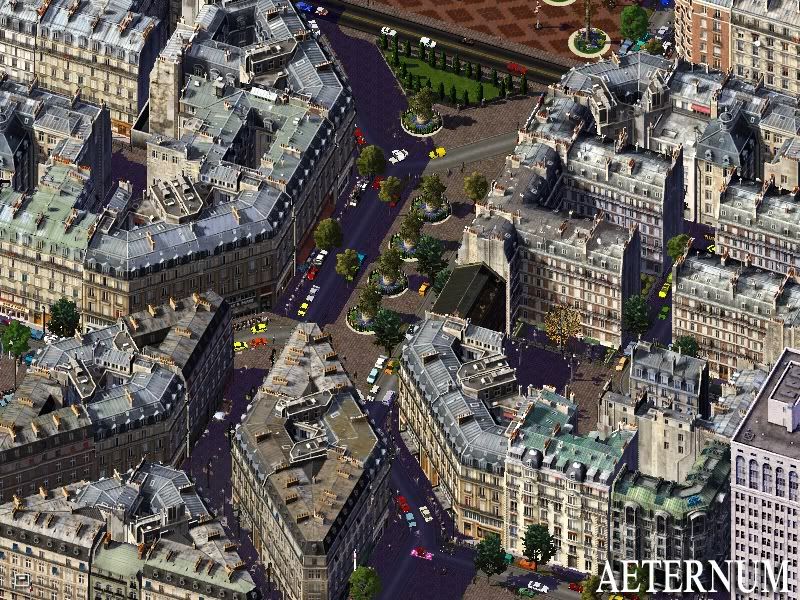 The Ellonie District is home to former city of Ellonie. Prior to the Consildation of 1920, Ellonie was it's own city that was bordered by other smaller villages. By 1920, the city ended up being the smallest in the country and it was absorbed into the Aeternum Project produced in 1922. Since then, Ellonie has managed to retain it's identity as it's own subdivision. It was formerly home to Aeternum's city hall until it burnt down in 1944. In addition, many boutiques call this area home. Plans are currently in place to move several embassies to some of the buildings in Aeternum as there is a crowding of embassy space in Joliendroit.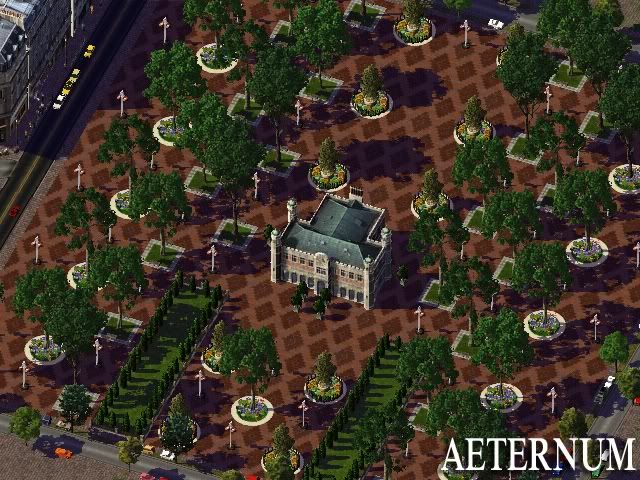 The Grand Chapel used to be the home of the Sierrastare Protestant Church when it began in the 1800's. The current buidling here was built in 1900 replacing the old wooden one that collapsed after heavy rains. The Grand Chapel closed in 1961 and it sat empty for 40 years. In 2002, the Embassy and Counselate Commission moved the Casanarean Counselate here to this building. Since then it has been declared a Nationally Protected Landmark by the votes of 2004,2005,and 2011.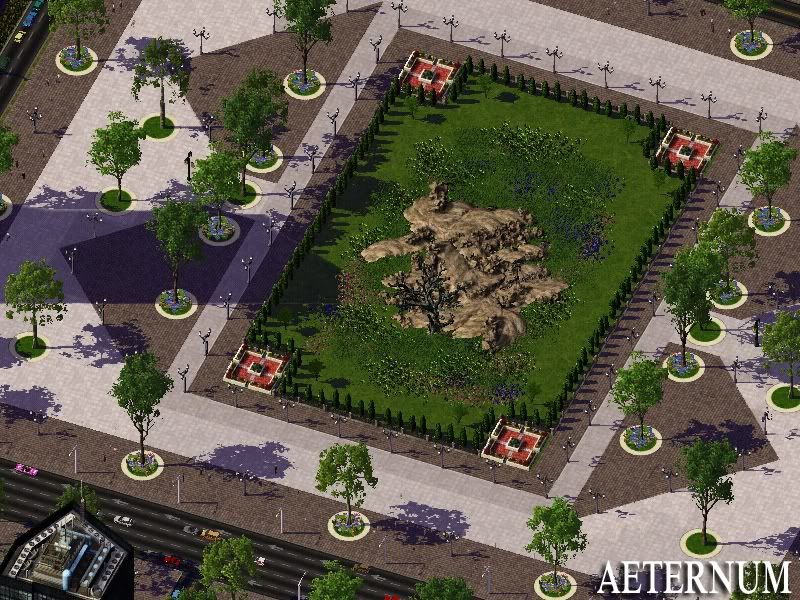 One of the most prolific natural landmarks in Sierrastare is Florin Rock. Florin Rock is interesting because it features a petrified tree jutting out of a rock formation. Testing has revealed that the tree could easy be over 2000 years old and in it's petrified state for about 1900 years. This natural formation is unique because it also is the main landmark of the Sierrastare Protestant Church. They claim that the rock shows the signifigance of life after death and the ongoing legacy of Christ. There is a pilgrimage to the rock every even numbered year which attracts 700,000 people from in and out of the country.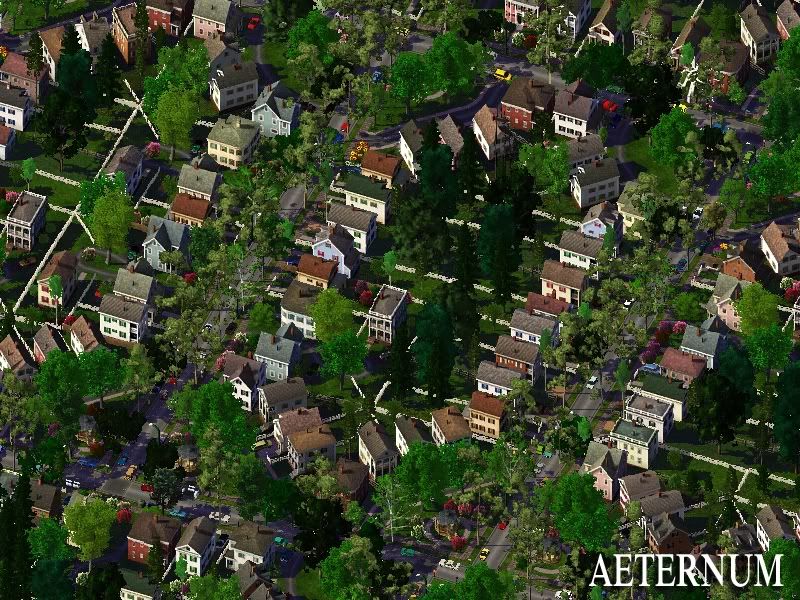 In regards to architecture, most of the architecture is Greek Revival styles from the 1890's-1920's. This prospect encompasses the ideal of Marconian planning. Marconian planning was initiated during the late 1920's when Aeternum was being drawn up. The housing style was to produce an old world charm while providing a fresh face to the world of Sierrastarin residential architecture. The popularity quickly became apparent and since then it has remained one of the standards in Sierrastarin construction. Most suburban and even urban homes build between 1925 and 1960 along with a brief period in the 1980's followed this sequence in some form or fashion. Marconian planning has produced many beautiful neighborhoods, like the Marconlexus District pictured above.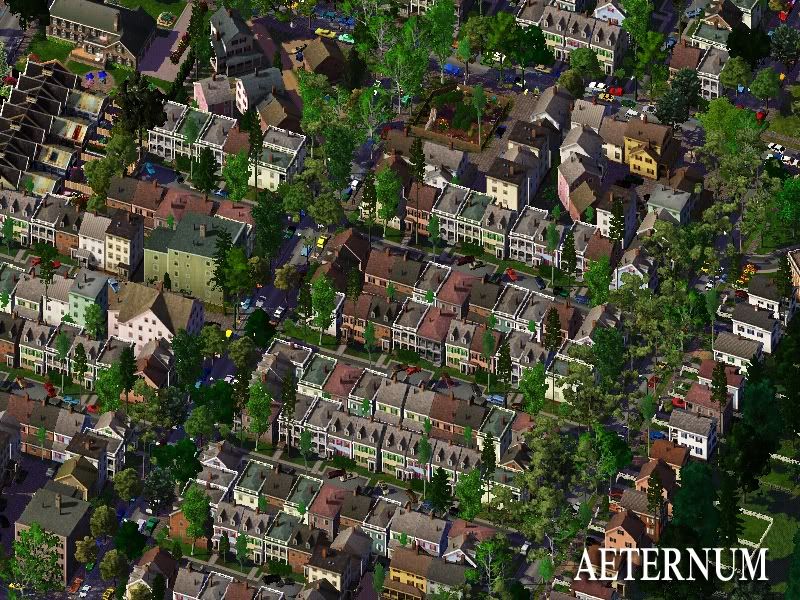 This picture showcases medium-high density development using the Marconian method. This became standard in many district bordering the Ellonie and Ciela districts to smoothen the transition between medium-low density development and high density development within the core of Aeternum.
EMH2011©