Storm Warning !
Hello ! As shown in previous updates, the terrain of Cape May County has been sculpted by the sea, with various storms and near misses from hurricanes altering the landscape over the years. Here we go again ....
As I write this, a hurricane watch has been issued for Cape May County and a mandantory evacuation order issued for the region due to the approach of Hurricane Irene. Irene is expected to bring 100+ mph winds and storm surge flooding to the region.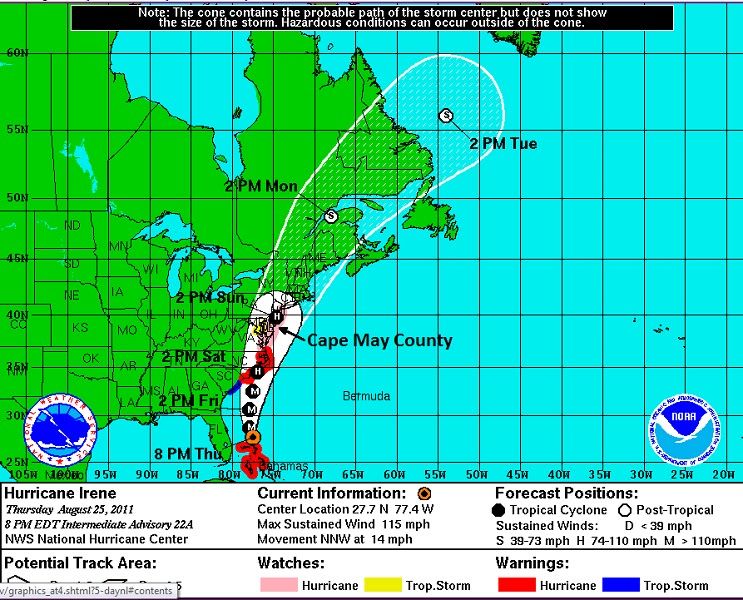 *Image courtesy of National Hurricane Center
The last time such an order was issued was in 1985 for Hurricane Gloria, which fortunately swerved away at the last minute. Damage was extensive, but not as severe as expected. Power lines were downed, trees toppled, and coastal communities flooded. A number of homes in the Reed's Beach section of Middle Township were washed out to sea. Here is a pic of the flooding in the vicinity of Cape May Point.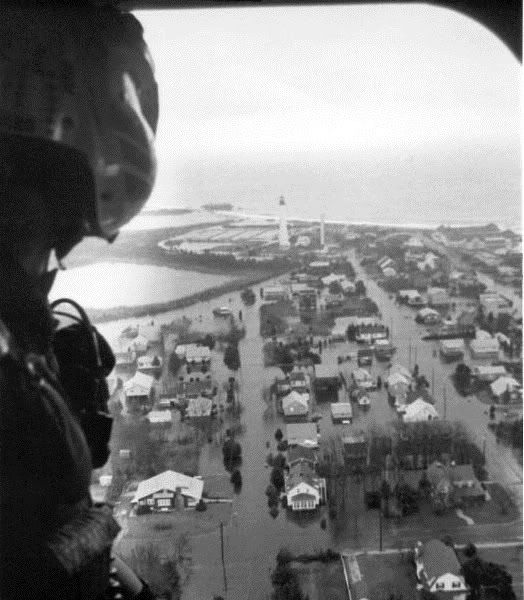 Should Irene stay on its present course, it will be the first hurricane to make a landfall in Cape May County since 1903. Its center is expected to track northward up the Delaware Bay, just west of the county, which is a worst case scenario. Storm surge flooding is expected to put over half the county underwater, notably all of the barrier islands, the tidal marsh behind ,and all the low lying areas along the Delaware Bayshore. ( blue and light blue shaded areas) . Note that this flooding cuts the three evacuation routes from the county: Route 47, the Garden State Parkway, and US 9, isolating the county from outside aid. This is why evacuations are under way three days before the storm's arrival.
*Image courtesy of the Cape May County Department of Emergency Management
Power is expected to be out for three to ten days after the passing of the storm. I hope to have an update ready by then.