Small Town Hijara
Many have seen the huge cities of Hiigara or the large european megapolis like Nogovicka. But not many updates wore made on small rural Hiigara. Here we give different types of small towns from Wall Towns in Genosha to Town in Albion with small villages near it to Seranto Towns near Grozen.
Wonderful land of Moor Hijaran - Genosha. The wars between clans, invaders from the main land and blood conflict created the so called "Warrior Houses" and Wall Towns. Many homes are build in mountains and are tall as towers to protect the family from the war. Towns like Il'Saju protected by the wall from Sea to land, so that even if the walls are taken the fight will be for every home.
This is the perfect location to live in, the sea, mild climate and wonderful people. Just don't enter in a blood conflict. Siesta is one of the wonferful tradition that Aragon broth to Genosha.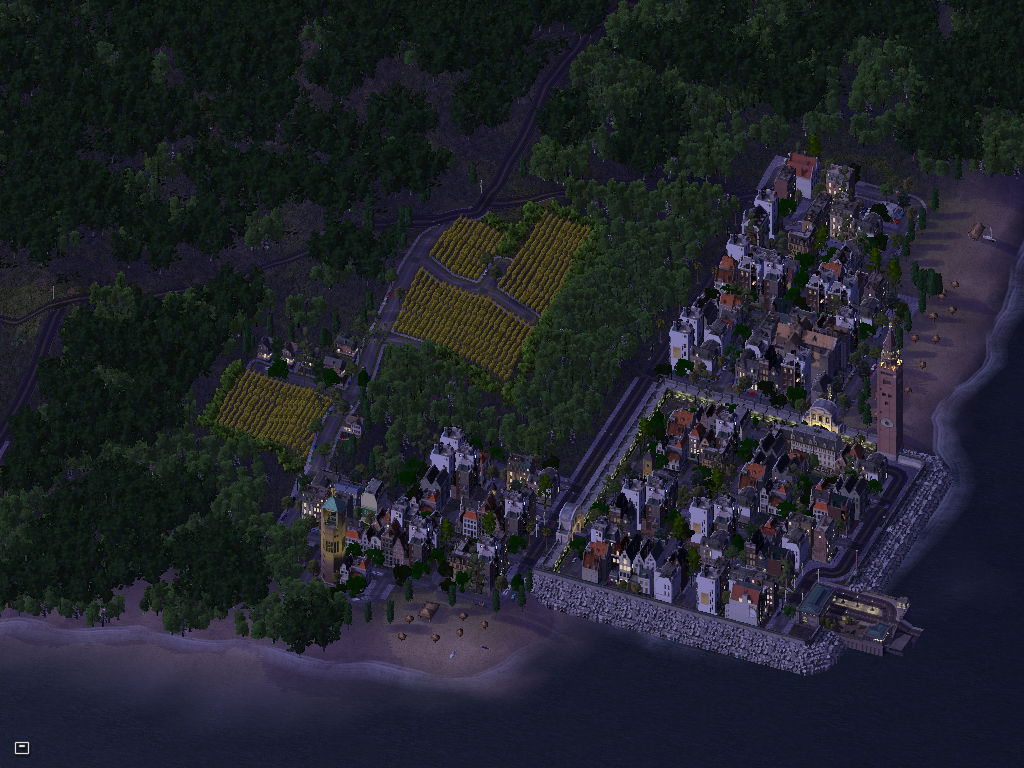 Vodski, the drunk capital of AIN. Around it are located small towns where many people from Nogovicka keep "Dachi" - "Summer and Winter Houses". Here people can unite with the nature or plant something like Potatoes or something more exotic. This is very popular in Slavic Hiigara. Most anyone you will ask have a Dacha and some even outside there home countries.
Serantians in Kushan Stronghold Empire, wore always seen as a treat. Independent and Christian this a region that always was a trouble for the Kran'etian Rulers in Tzargrad. It took the Kushan Ruler Araski 24 years to totaly take the region under pagan rule and to return the Hijaran Tribe back.
Now almost 600 years later, still conflict is hot. Grozen has grown and became a interesting place to visit, a Hiigaran Fort with a Serantian Style. Two worlds united. Most of the villages around Grozen are burned or abandoned after the conflict. Plans wore made to rebuild them, but it seems they will be still abandoned, as many see them as haunted.