Seina | A Duke's Welcome
Welcome back to the town of Seina, in Monte Calida province. Before we start today's tour of new areas of the town, let's look at the local Church at night.
The centrepiece to the new area is the Palace of Seina, which is home to the Duke of Monte Calida, currently Prince Paulo Bonnecelli. The palace is one of many owned by the Crown across the province, but this is the principal residence of the Duke.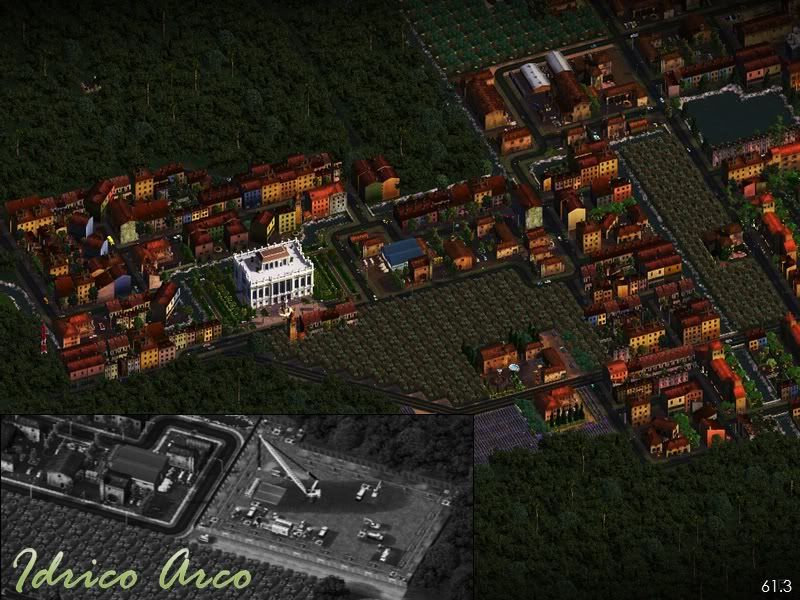 The Palace was still under construction when we last visited the east of Seina, as you can see in the grey image. The river has now been allowed to follow it's natural course again and a village has been built around the palace.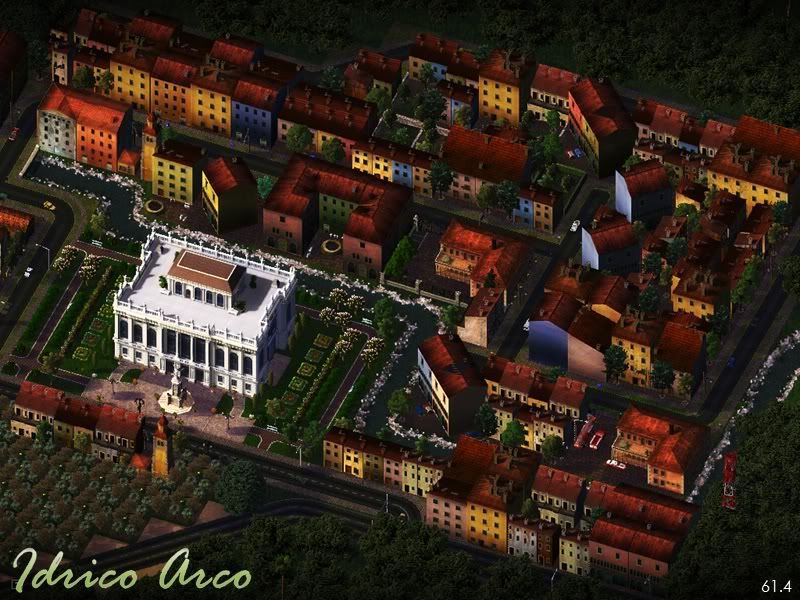 The community of Idrico Arco was built rapidly after the completion of the palace and has continued to expand. Many people wanted to live in an area regarded as affluent and wealthy, and living near such an example of that is a unique opportunity outside of Celeste.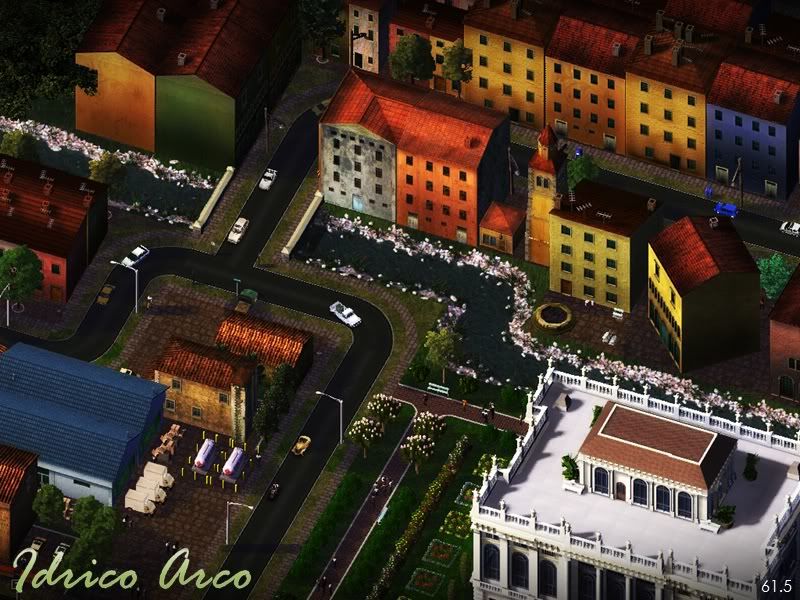 The river is the heart of Idrico Arco – it's name means comes from the Italian for Arch of Water – and links it to the rest of Seina. For the village to be built, bridges had to be constructed and it took large amounts of resources and time to divert the flow of water and assemble the series of bridges on-site.
Below is a mosaic of Seina, looking in a western direction.
Seina is a different project to all of my others in this journal – it's not based in a specific time, it just grows. So I hope you liked today's update.