Mercer Island's hills
Mercer Island is across the Liberty Sound from downtown. Once a summer villa only steps away from the city center, Mercer Island is 75% hills that offer incredibly breathtaking views of the city. A favorite travel destination and one of the most expensive areas to live, Mercer Island has grown to be an important center of activities. The flat land to the north of the island, has become the "second downtown," with upscale hotels, new condo developments, and the North Mercer Business District.
One of the most popular tourist things to do is the Mercer Island Tram. The tram climbs Mt. Austin at a 30 degree angle, offering thrilling views of the sound and the city.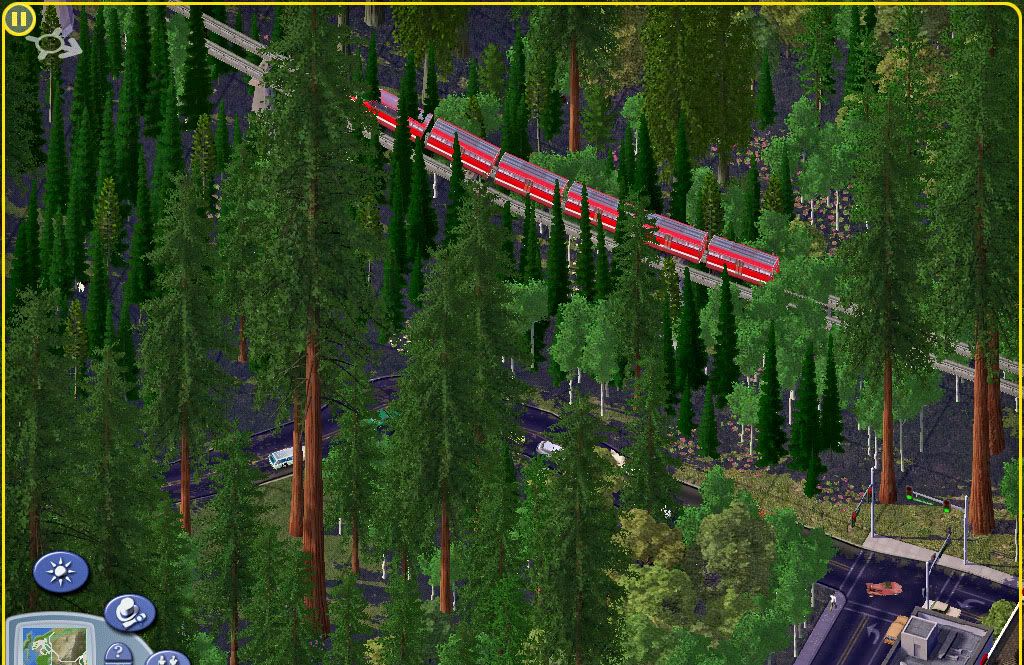 The tram used to go from the North Mercer Business District to the peak of Mt. Austin. An extension was built to reach the bustling town of La Pointe on the south shore of Mercer. While it takes a while to navigate the winding roads on Mercer, the Island Tram is a fast and scenic way to jump from north Mercer to the resort town of La Pointe and the beaches.
A tunnel on Mercer Island's hills: