Celeste | Lights and Action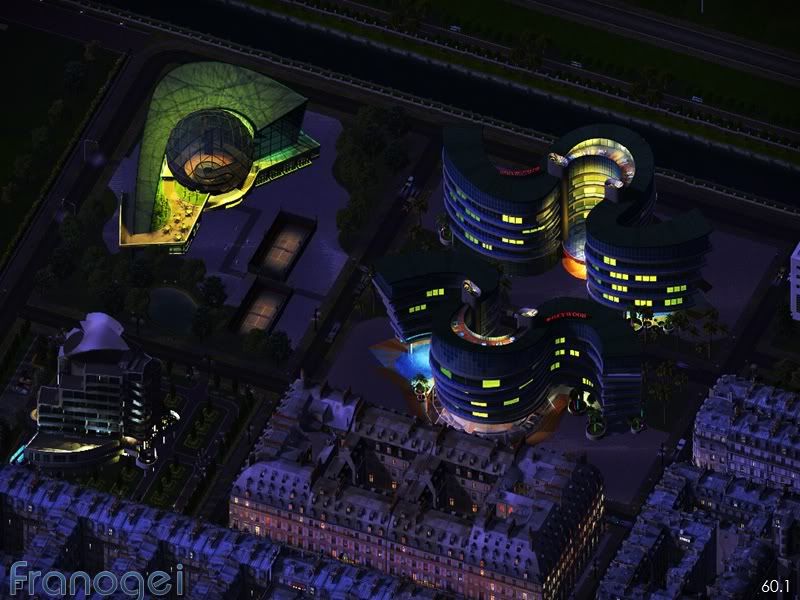 We begin today's look at Cattala's media outlets in the heart of Celeste – Franogei. Royal Media International, or RMI, is Cattala's public service broadcaster.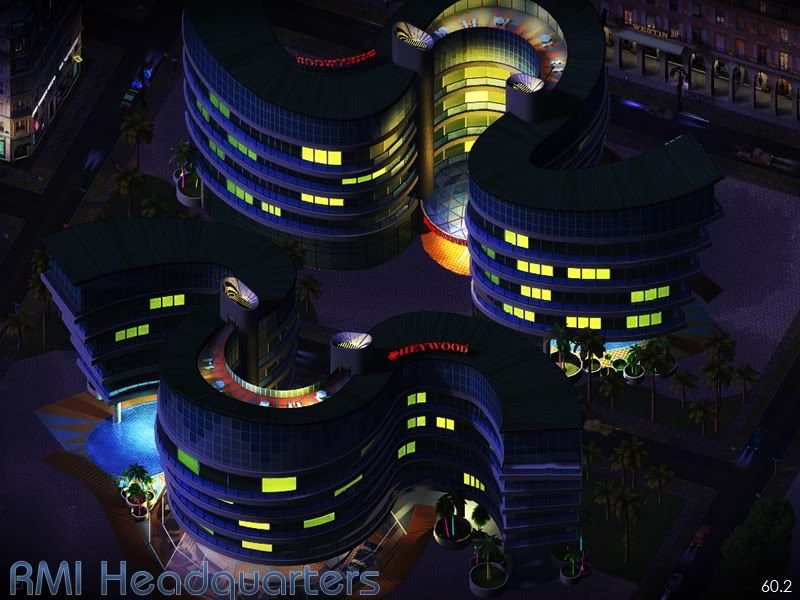 Here's a close up of the main offices of RMI One and RMI Two. Cattala's two most-watched channels are produced, broadcast and often televised from these two buildings.
To the south of those offices is the main production facilities for RMI Three, the digital channel that was launched recently.
Here we see the main broadcasting centre for RMI News 24 – Cattala's oldest and most watched news channel. 24 hours a day, news from around the world is broadcast across the Mediterranean and beyond from this building.
Cattala's fourth channel is Quattro, which is based in Vittoria, Celeste. Quattro is owned by the MIP group and it broadcasts Italian language shows.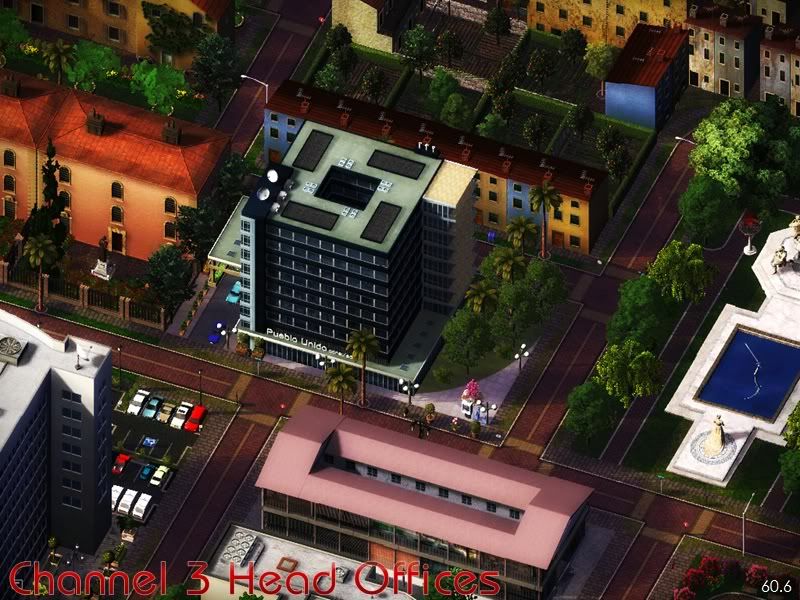 Leaving Celeste, the head offices of Channel 3, the main rival to RMI, are based in the centre of Altura. Channel 3 is bigger than Quattro, and was launched before RMI Three, meaning that it is ahead of that channel in the television guide.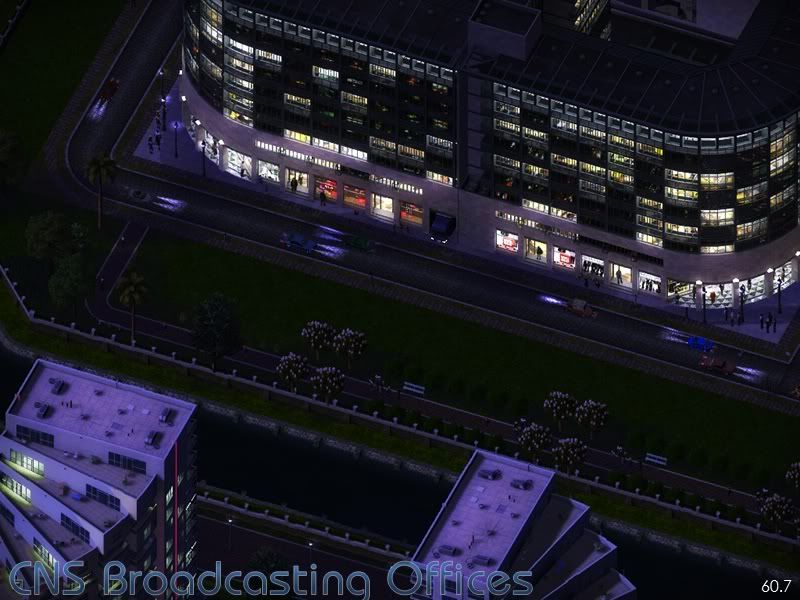 To end today, a look at the headquarters of CNS, a rival news channel to RMI News 24. It is based opposite the RMI Three building and is part of the Media Village that was created from excess land owned by RMI during the redevelopment of the Franogei Riverside area.