Exploring Lake Felis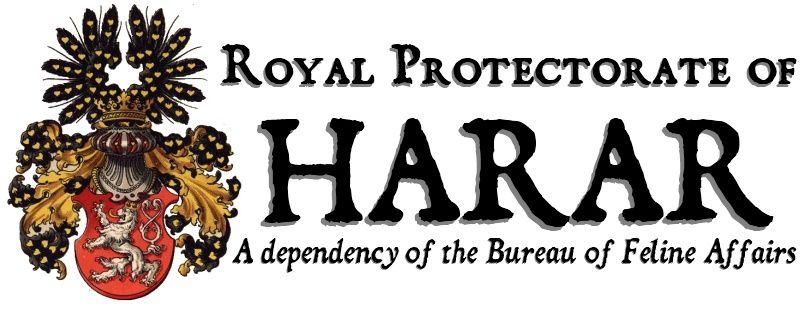 Exploring Lake Felis
Lake Felis is the permanent capital of Harar. Interestingly enough, it is situated on the southern shores of none other than Lake Felis. There are very few developments in this nation of predominantly traditional felines leading non-domesticated lives. But, paperwork needs to be done somewhere. And of course Queen Vera is not inclined to sit under a tree waiting for a rainstorm to end. Therefore, the small city was built along the most feline of landforms. The capital remains at Lake Felis but the government follows the court. Queen Vera is in residence about half of the year. The other six months, the itinerant court migrates northward to the mountains and then gradually makes its way to Lake Felis again via Huddleston and the coast. This pattern allows for the queen to avoid the often oppressive heat and humidity associated with a Lake Felis summer.
Not many towns can boast of being situated on a cat shaped lake. What a pity! Lake Felis is a small, rustic capital for a highly mobile and non-domiciled population. To us, it looks like a quaint old town. But, to a feline living in the open hills of Harar, coming into Lake Felis is like Vegas on steroids. They are dazzled by the bustling activity and mighty structures. So, as we explore the capital, maybe we, too, will feel the wide eyed wonder of the undomesticated feline.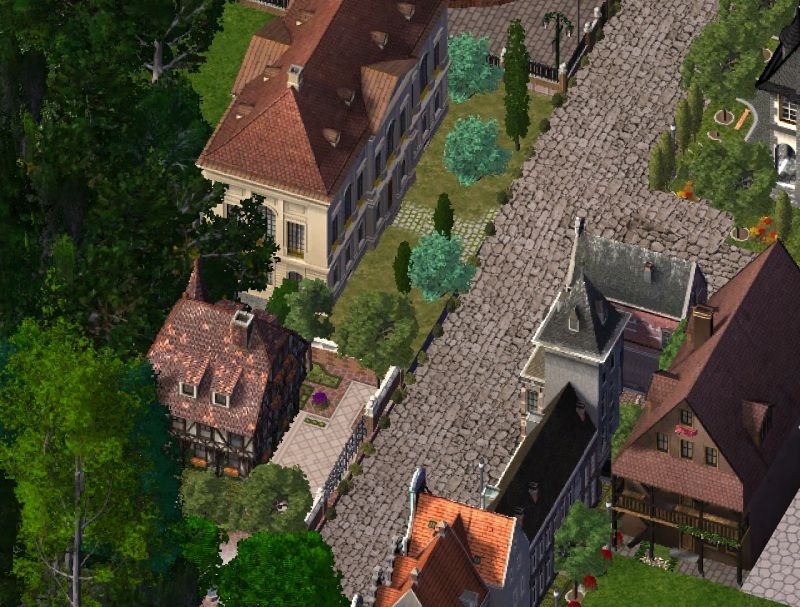 City Hall is where Mayor Wiley Leech gets to work each day. A few of the key issues currently facing the capital: residents who curl up on warm cobblestone streets to take naps and slow traffic, hairballs, and pawprints on shop windows.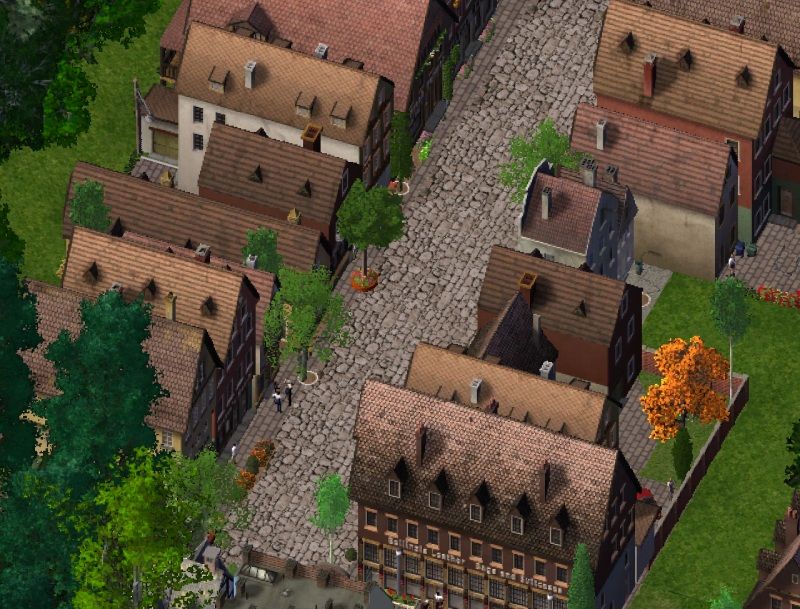 The quiet street does not look like the scene for municipal mayhem… but shopowner Millie Nelson says she has to clean pawprints off the windows of her catnip accessories shop at least four times per day.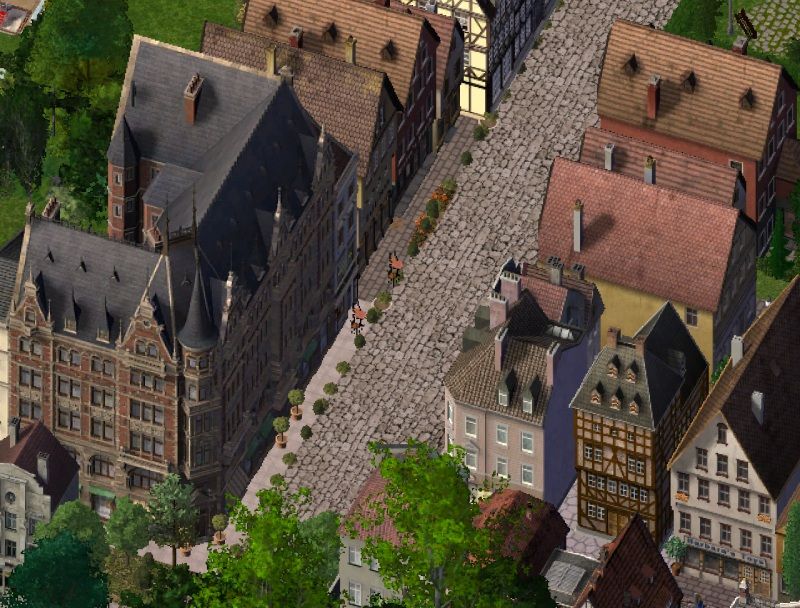 The mayor is considering an ordinance to give any feline who leaves more than 10 prints on a window a squirt of water. She thinks that should be enough disincentive to leaving prints everywhere.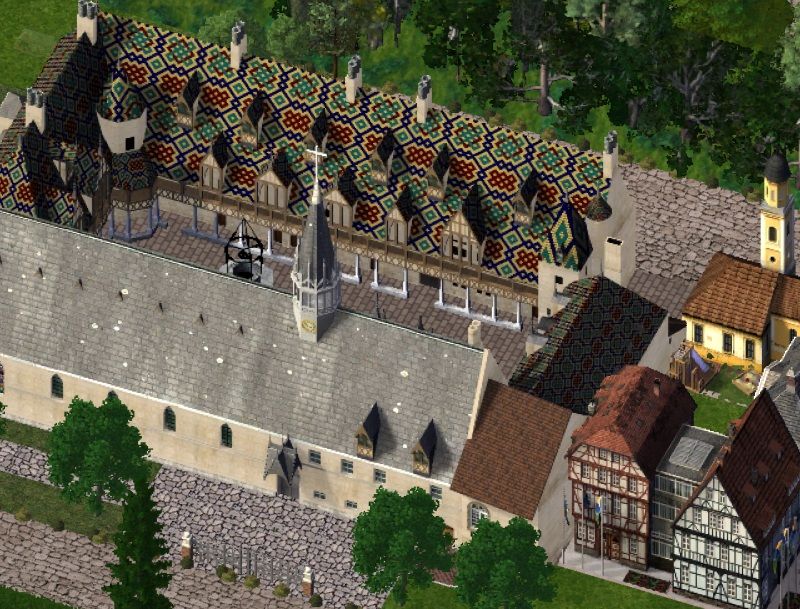 In the middle of town close to the palace sits the Bureau of Feline Affairs complex. It serves as the administrative center for the BFA's handing of Harar's affairs.
Of course the power for domestic affairs is centered on the Royal Palace.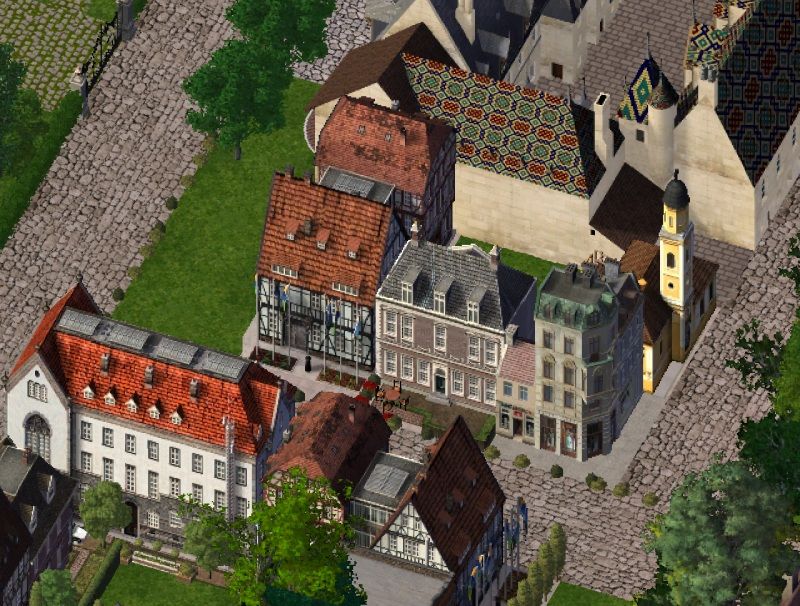 The Lake Felis Convention & Visitors Bureau is located here, on Nine Lives Lane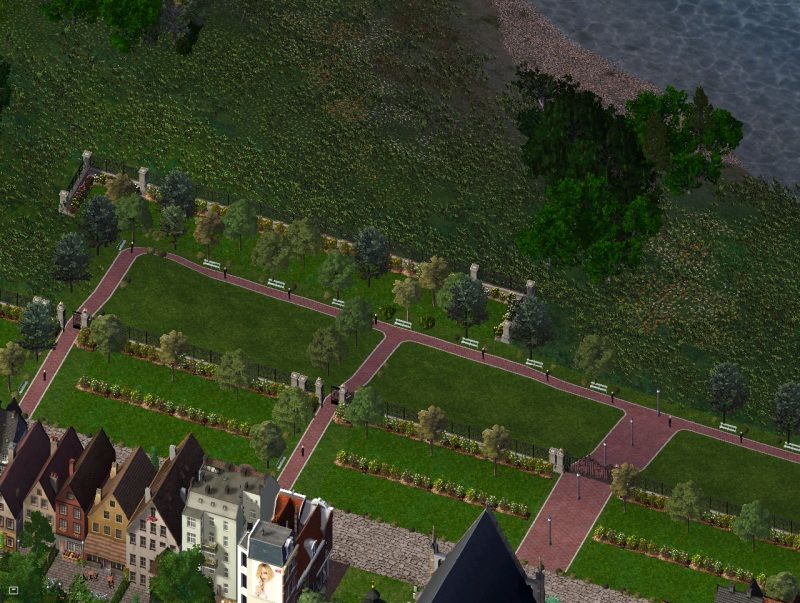 Of course in a nation of non-domiciled felines, most of the conventions are outdoors, on The Terrace.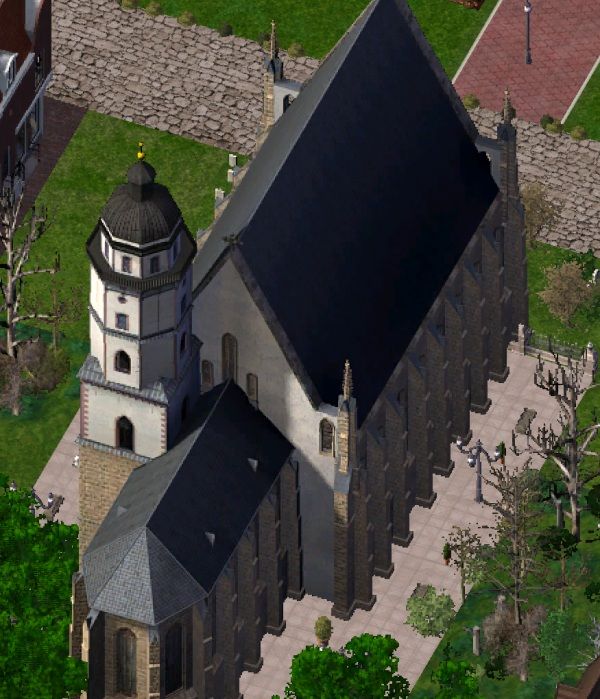 The cathedral sits in the center of town near the waterfront. It is where Queen Vera received her crown as ruler of Harar.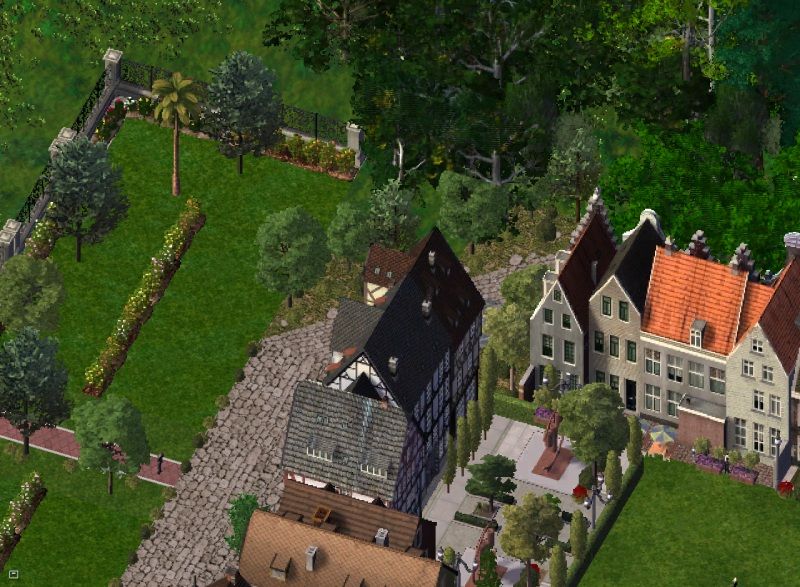 The Hotel Katzen Jagen Hunde has a great view of The Terrace and the waterfront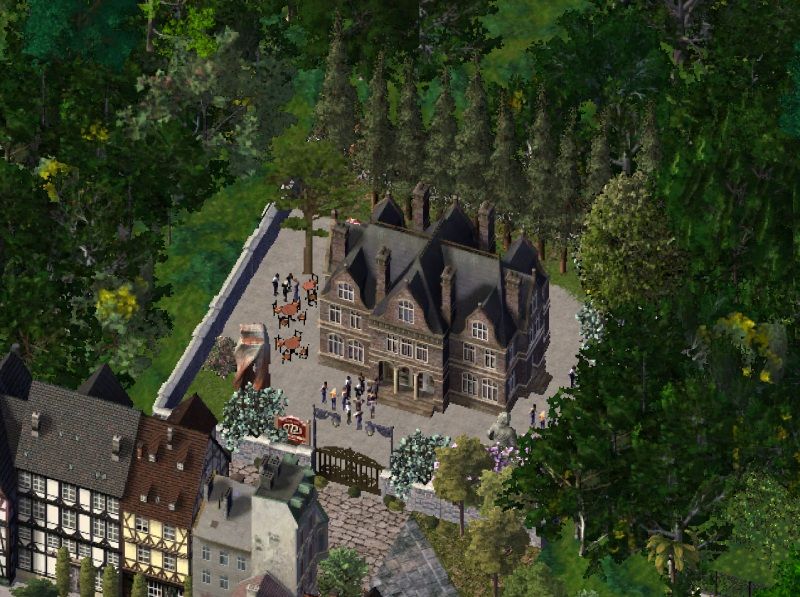 Lake Felis Institute is the official post-secondary educational institution of the nation. It is fully accredited with the BFA and offers a program of studies fully compatible with Schulmania's universities.