Independence Apartments, Terre haute
Entry posted by Wraner ·
190 Views
Independence Apartments, Terre haute
Oh how Original!
Now, before I get too far let me give you some information on this city and the region in which it resides.
The city of Terre Haute began as a Simsonian colony back in the year 1492. The city has been through many imperial hands but in the end the colony was large enough to fight for its independence which it gained in the year 1568.
The Wapahani Valley was named for the once white sands along the Wapahani River, or as its better known now as now, the White River. The White River is the major shipping route through the region which has a population of over 2.5 million sims.
The Independence Apartments are a middle class subdivision that sit along the White River. The residents enjoy swimming, tennis, lounging, and parks. Each building was given a different style and were each styled by different amateur architects.
The City of Terre Haute is world renowned for its School of Architecture and Civil Engineering, but that will be in another CJ.
This wouldn't be complete without a swimming pool!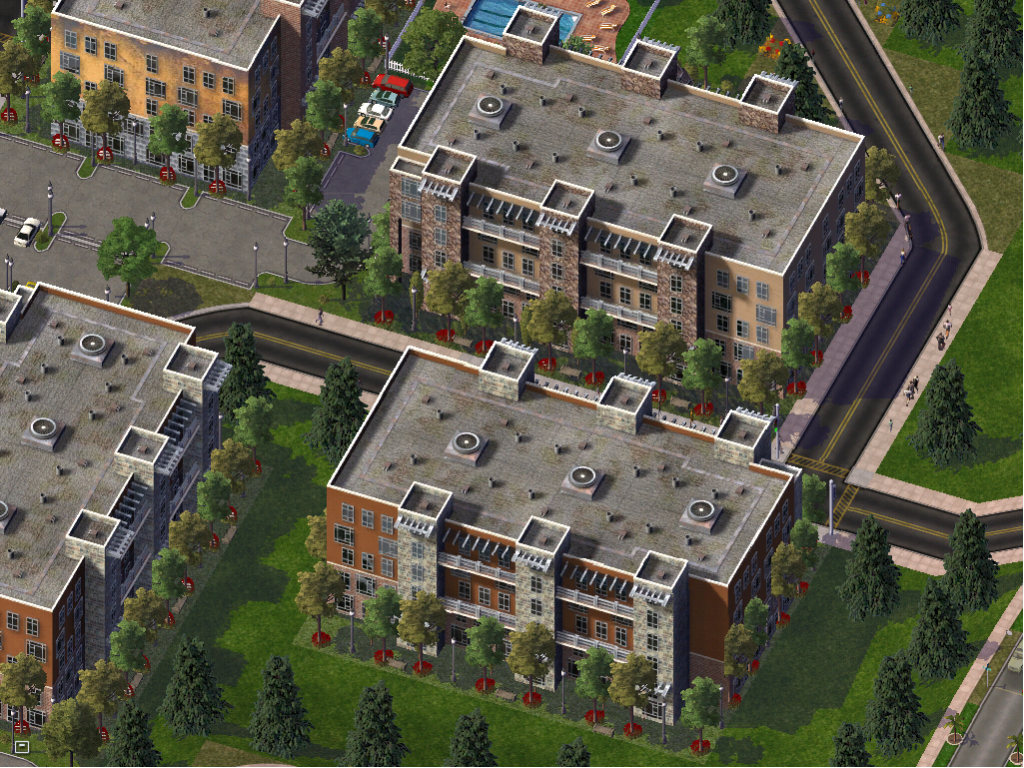 Finally a zoomed out view of Pine Ridge
I hope you enjoyed the second tour of Terre Haute! Just leave your commenty things right underneath here and Thanks for watching!