Pasipalm- A whole new paradise!
Pasipalm is to be a resort town/city on the Pamsanda coast. Today, Pamsanda is a small island state in Oceania, owned by Australia and the US. In 1870, America settled on Hampaela, which is what the native Moriori called the island. The settlement, called Port Savisborough was a pitiful and weak town with only 500 people. The people had a port built, in hopes of luring business. Their hopes were crushed when in 1876 the port was burned away in a heavy storm.
By 1880 the town had virtually no food or weapons. People starved and attacks by Moriori were frequent. In 1882, to make matters worse, a strange plague washed over the town. This final blow decimated the town's population on 640 to just 43. The disease was further identified as Pyrocystic Edema, which causes red fluid and cysts to develop in the lungs.
In Septemeber of 1882, the town was a ruined, deserted mess. Over the course of 18 years fire, water, and wind eroded the ghost town to nothing but the ground it lie on.
Not all was lost for Pamsanda. In February of 1900 the United States had built a stronger more stabile town on the former ground of Savisborough. The town was named Pasipalm, to invoke a calm and peacful feeling. Over the period of 10 years, Pasipalm grew into a bustling town of 1,500 people, with a stable farming economy, but unlike Carlaville, a nice tourism business. People started to come in 1908 to Pasipalm's beaches and lush forests.
Here's some pics
2-19-1900- Pasipalm is founded on the coast of Pamsanda:
4-26-1901- Tonw has a bunch of farms and about 153 people.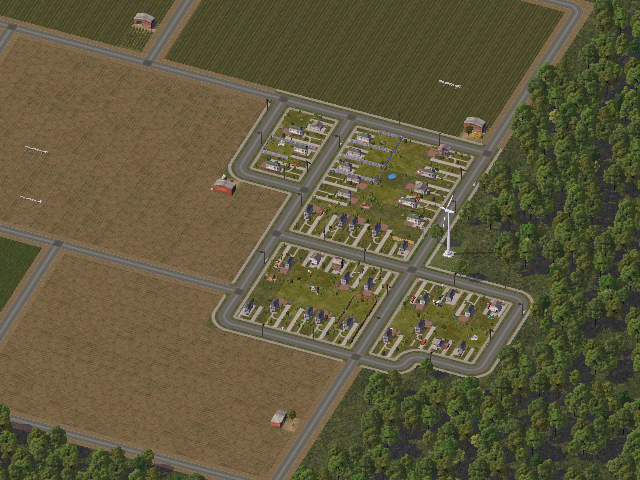 3-11-1907- More growth. Over the 7 years the population is now 584. An ind. park was built.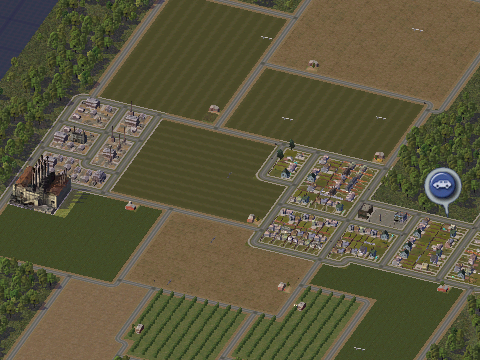 4-20-1908- A picture of Pasipalm's CBD.
Pop. 1,038 (a lot of development for one year)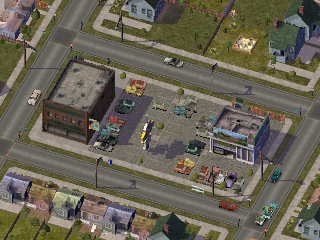 4-25-1908- Pasi's beach developments. Pop. 1,038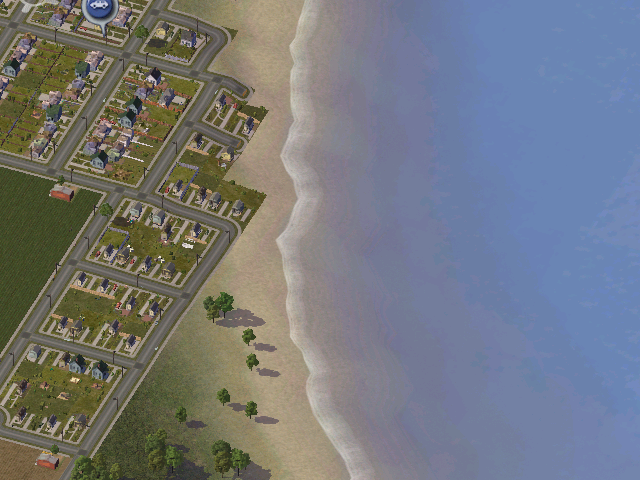 2-9-1909- Beach and Pasipas Plaza are built, making the town more pretty and tourism-friendly. Pop. 1,233
Beach (right), Pasipas Plaza (left)
6-2-1910- A church is built on some farms. Pop. 1,552
So, what do you think? Please, please, please comment and tell me what you think!