Kandatuu Lighthouse
I'm back with a small update to keep you guys on your toes, after a brief hiatus to focus on modeling.
But here we go.
The Kandatuu lighthouse was erected in 1961 by the local Okumarans, as many ships that sailed past the southern tip of the island found themselves caught upon the rocky shoals close to shore. Many millions of dollars in cargo, and much more that value in human life was lost at sea due to the numerous shipwrecks. It was decided to erect a lighthouse with a beacon that would shine across the globe. The Kandatuu lighthouse, still to this day, boasts the brightest beacon in the world. It can be seen from over 40 nautical miles away.
During the day, it serves as a reminder of human strength to the Okumarans, and as a landmark to local fisherman sailing around the island. It still stands strong after 50 years of being battered by winds, sea, and rain. The Kandatuu family has manned the lighthouse for 50 years, and have said they plan to do so for many more years to come.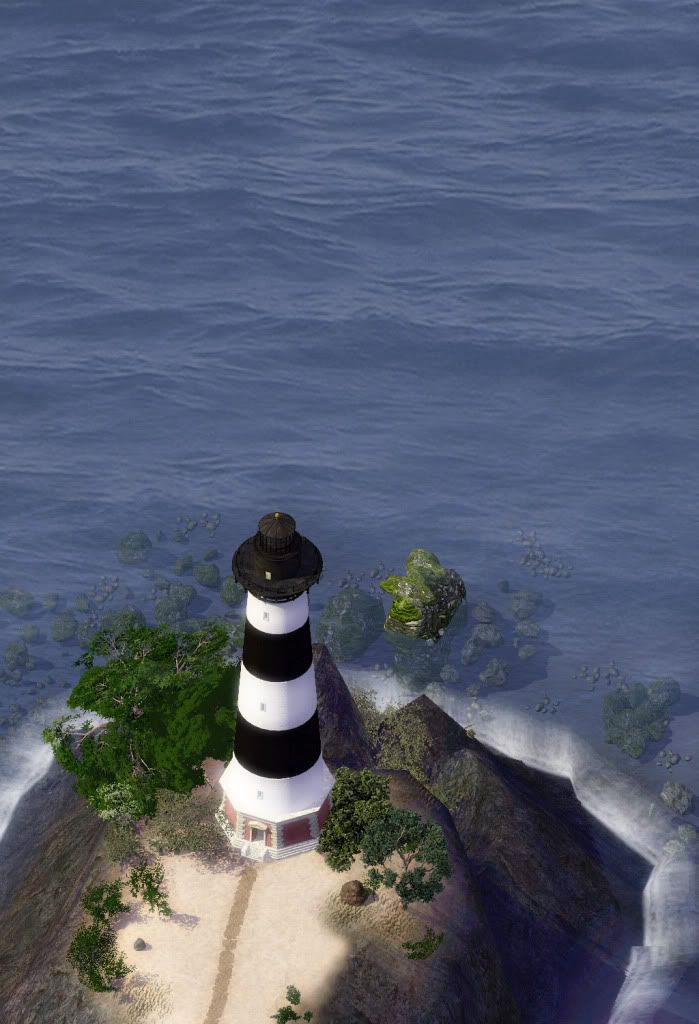 The beauty of the area is unsurpassed, for sure. Because of such, it is a popular tourist stop, and many people on the island get married on the cliffs nearby. May the lighthouse shine on for many years to come.