The Port at Dukkar
A little east of the Faraquouh Canal lies the busy port of Dukkar. Easily the busiest sector of Okumara, ships travel through the port at all hours of the night, unloading and loading their cargoes for parts unknown. The port provides shipping support for all industries, including coal, cargo, oil, and liquified natural gas. Many of the residents in the area find employment here, as it is the only industry east of the canal.
A bridge coming out of the vast desert expanses of the island leads into a small spit of land where the natural gas ships are docked. Here, the liquid fuel is stored until LNG barges come to ship it elsewhere. The gas (although unbeknownst by the government), at the direction of the port foreman, is also used to power part of the port. If only the government were to find out....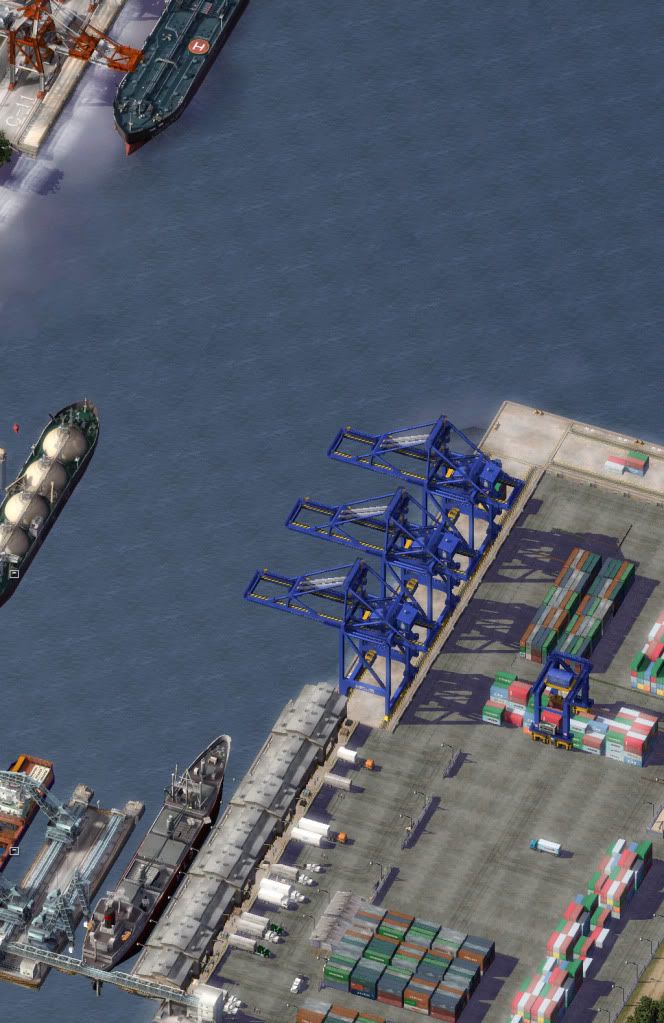 The port was constructed by the US navy during the Vietnam war, as a port to load tanks onto amphibious assault ships headed for battle. The port covers most of the eastern shore of the city, and a small expanse of the western shores of a small island near by. The shipping lanes are tight, but no major accident has happened yet. Strict regulations have been in place since the port was constructed, and have been harshly enforced. The port is so far removed from the rest of the island's major centers of population that it essentially operates as a self-governed province.
Rail lines stretch from the port into the desert to carry goods to the island's major cities. The desert sands are harsh on the rails however. Many lines have been lost to the desert, as the government often does not have the funds to repair the lines or even to maintain them. Many lines cross dried up lakebeds and rivers, where ships sunken with their cargoes are buried in the sands....