Consumed
Consumed
The evil nation of Queensferry continues using their military base on the eastern Schulmania coast to launch attacks against our furry homeland. Today, an expeditionary force led by Col. Bite N. Stingum headed west out of Queensferry's fortified compound and across No Man's Land toward fortifications defending the mountain town of Nusan East.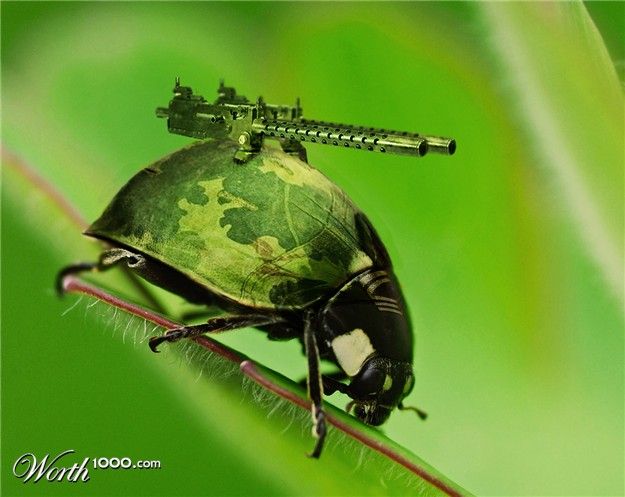 Col. Stingum won't be happy unless he burns his target to the ground.
The town is defended by Schulmania National Army V Corps 9th Division 126th Regiment, SNAF Attack Balloon Squad 4, and BFA X Corps 22nd Division 157th Regiment. TRT forces are in several forward operating bases. It is these brave soldiers who have brought Schulmania early warning of the enemy advance. TRT operatives CPL James Donovan Logan and MAJ Hester Tubaflame reported in to the officer in charge of the southern end of the earthen fortifications, SGT Madcat Imvhozzi. SGT Imvhozzi relayed this information to COL Sylvester Puddytat at once. "Now," the colonel thought, "would be the time to try a daring new strategy designed to turn the tables on our technologically advanced but morally bankrupt enemy." Having gained the approval of Field Marshal Queen Blossom, Operation Turnabout would commence immediately.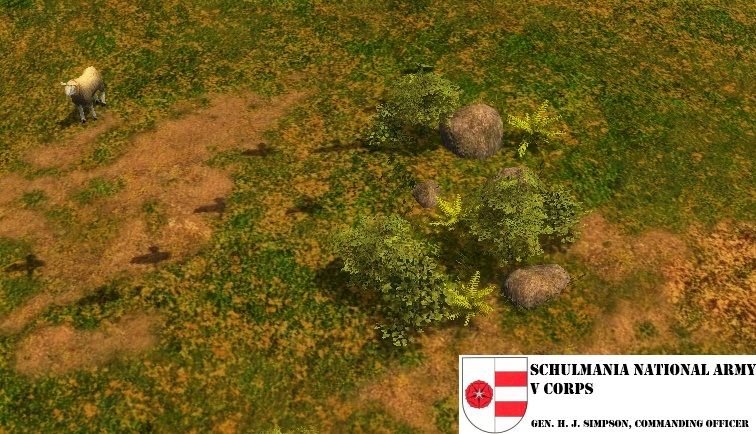 This pastoral land will be abandoned and the enemy will be allowed to destroy it.
The hope is that the enemy will see the withdrawal and overextend their lines, allowing for a successful counterattack.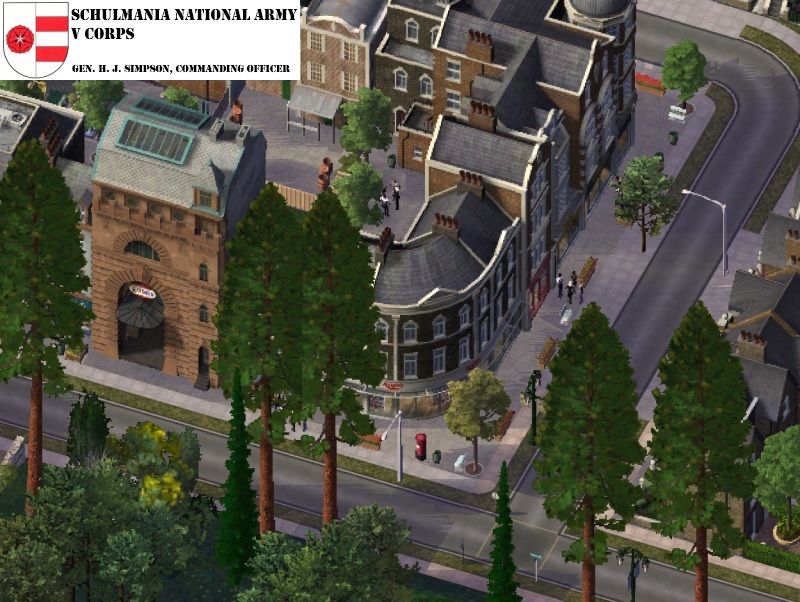 Our plan is to lure elements of the attack force away toward designated sites where troops from the 9th and 10th Divisions lie in wait. It remains to be seen if the element of surprise and careful selection of terrain will give Schulmania's forces a strategic advantage over the enemy. Nevertheless, this town will likely be completely destroyed.
Meanwhile, an armored column of troops continues its march westward. TRT scouts were surprisingly accurate about the composition of this force: approximately 800 troops, 12 armored vehicles, 4 helicopters, and 20 rocket/grenade launchers. To face them in the evacuated town, three squads of brave members of V Corps armed with muskets and 3 cannons. Their goal: delay the enemy advance to allow for evacuees to move to safety and TRT members to get into position. The fighting begins.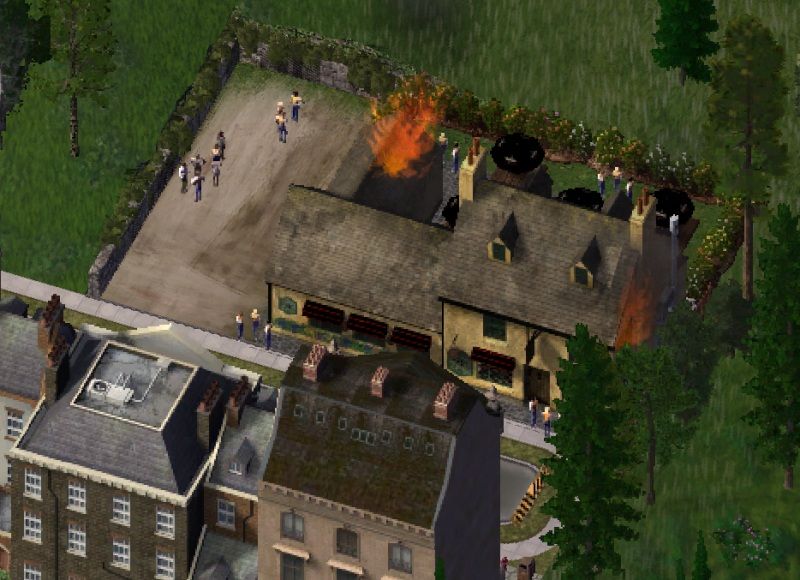 O'Furrys Pub was hit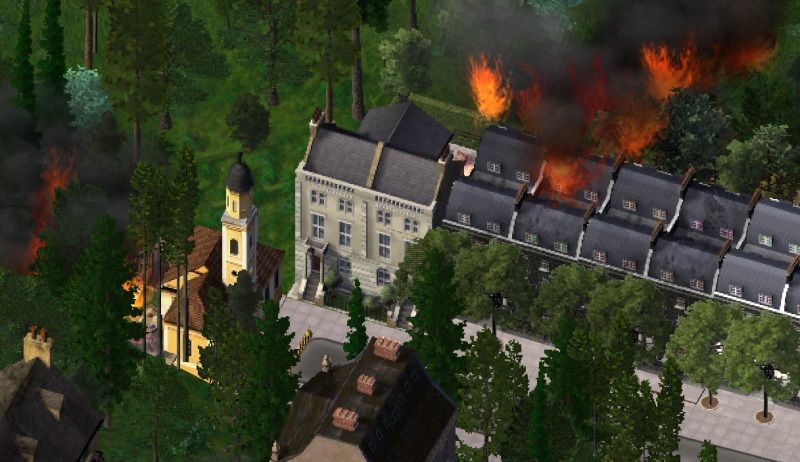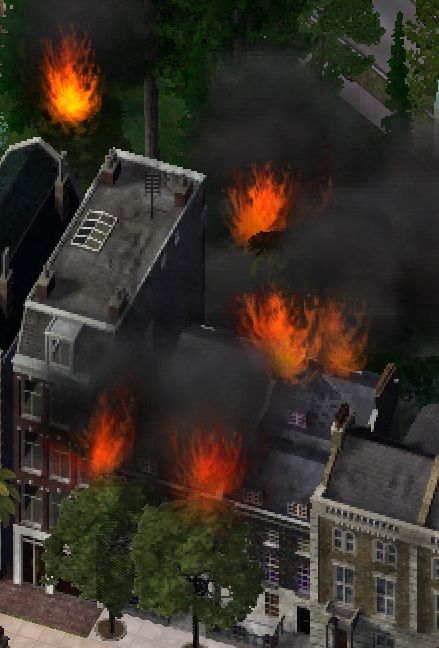 Rowhomes receive rocket and small arms fire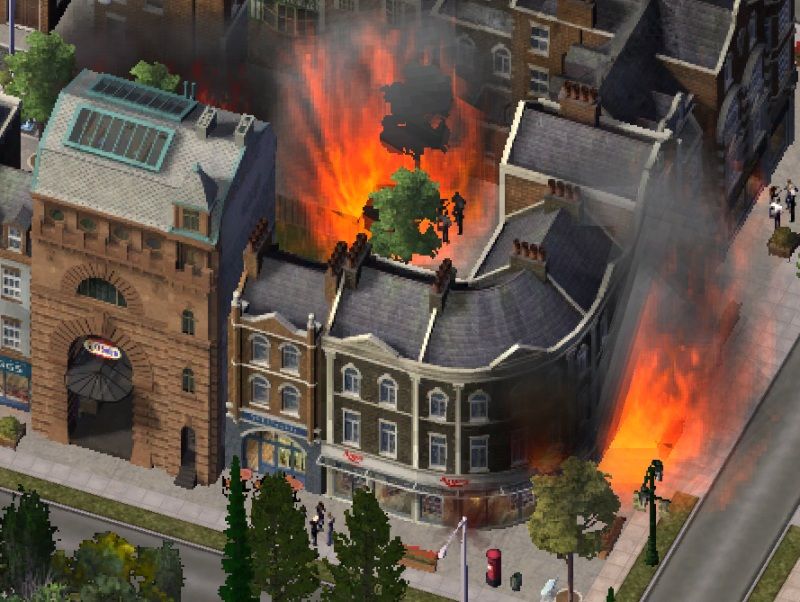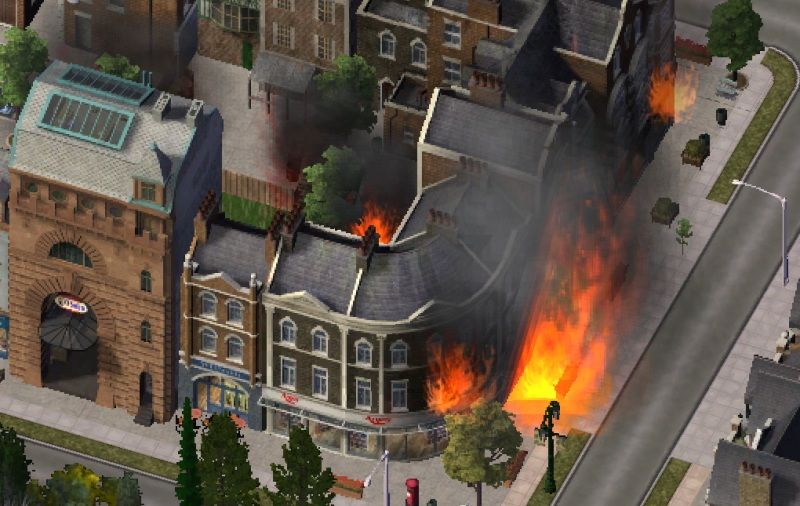 Enemy fire took out Schulminion cannons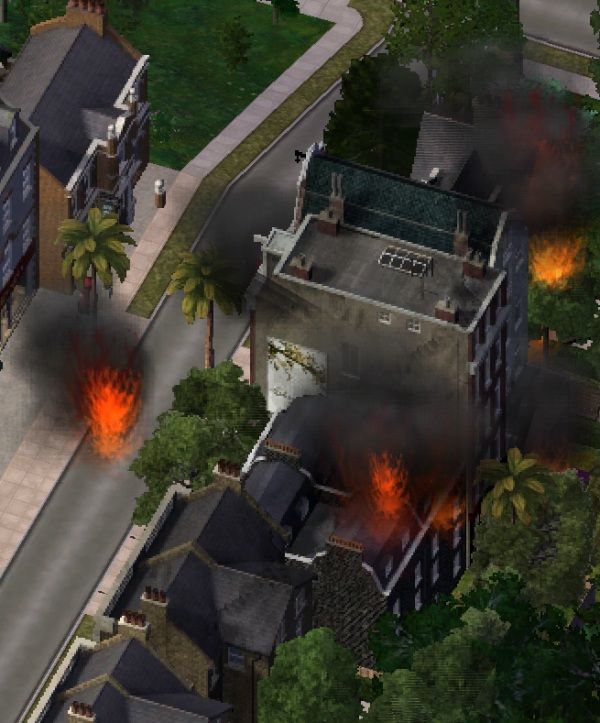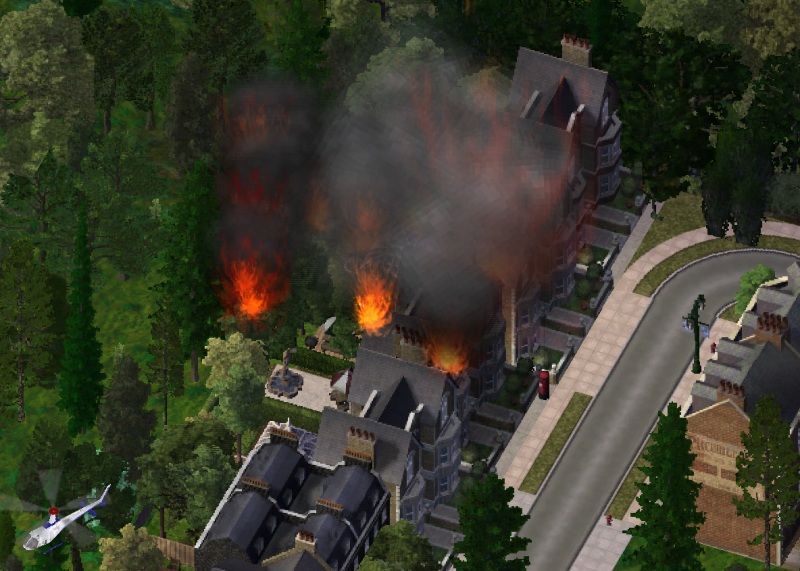 One of the enemy helicopters circles overhead, strafing buildings periodically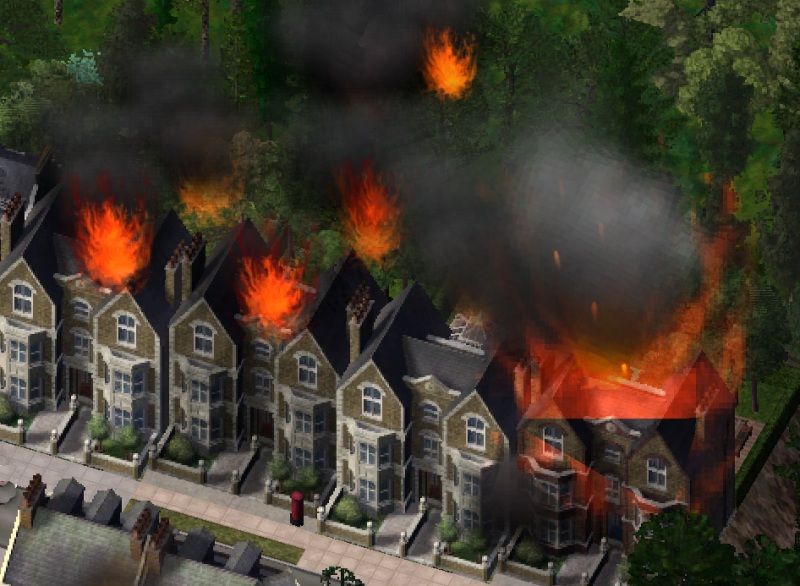 Queensferry is burning the town down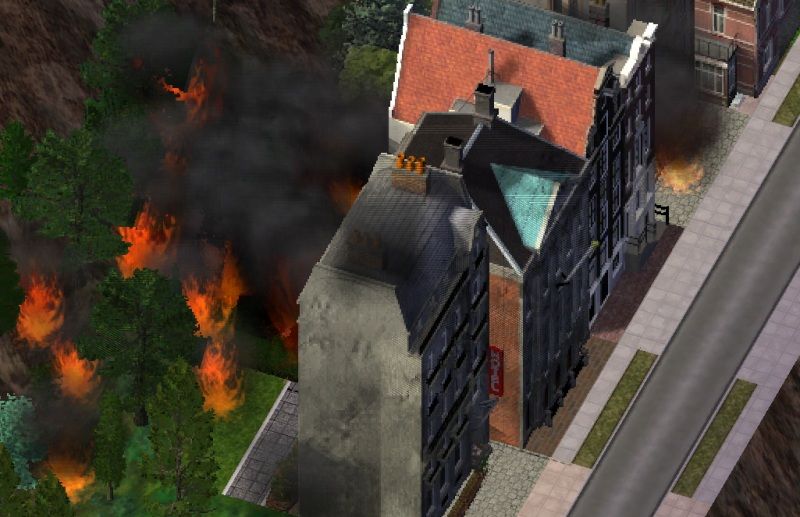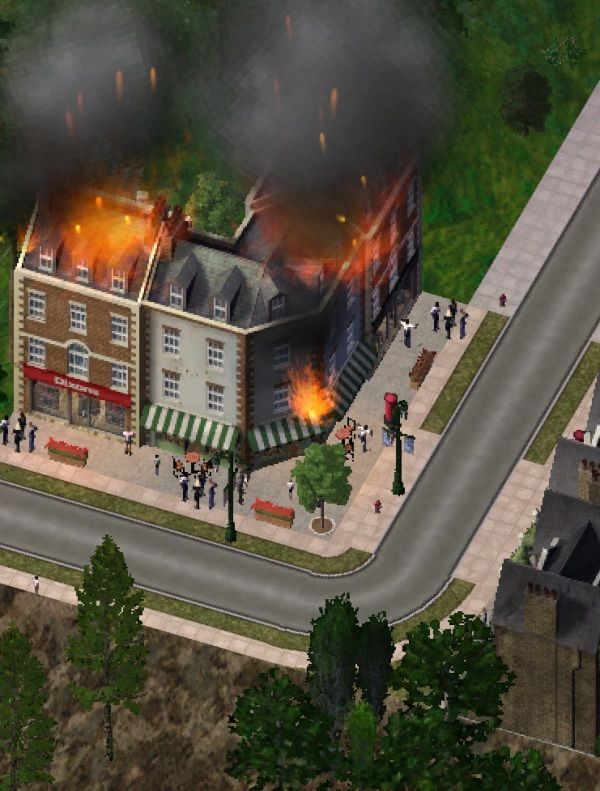 SNA forces prepare to evacuate forward positions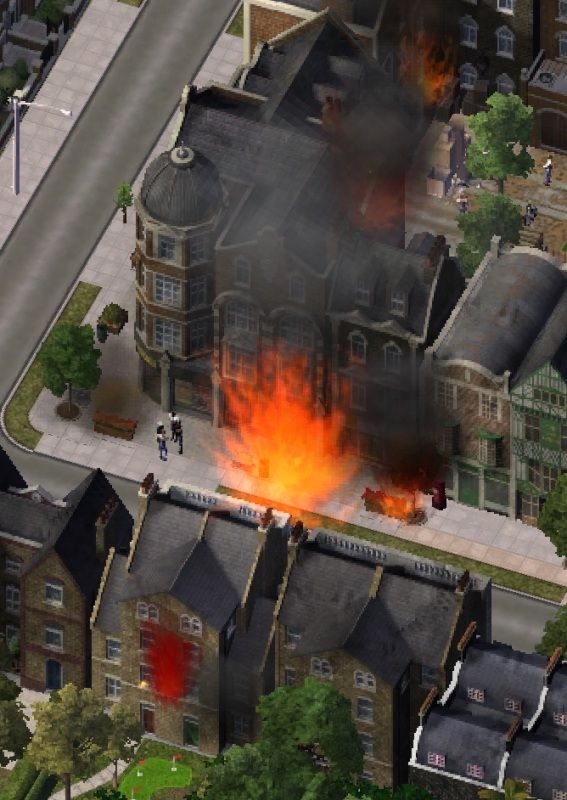 Queensferry forces commence burning the evacuated town down to the ground. Will this strategic retreat pay off for Schulmania?