McDonald's Invitational: International Simtropolis Challenge
The Ultimate Challenge: International McDonald's Invitational
On my recent trip to Arizona, I saw something I had never seen before. I have been to 17 countries and never seen this variant before. I spoke with others who have been to other countries… over forty in all. And this is the only instance of such a thing we know of ever happening. So, I will show you (of course!) and then issue the ultimate Simtropolis challenge to you.
From a distance, you notice nothing different… or do you?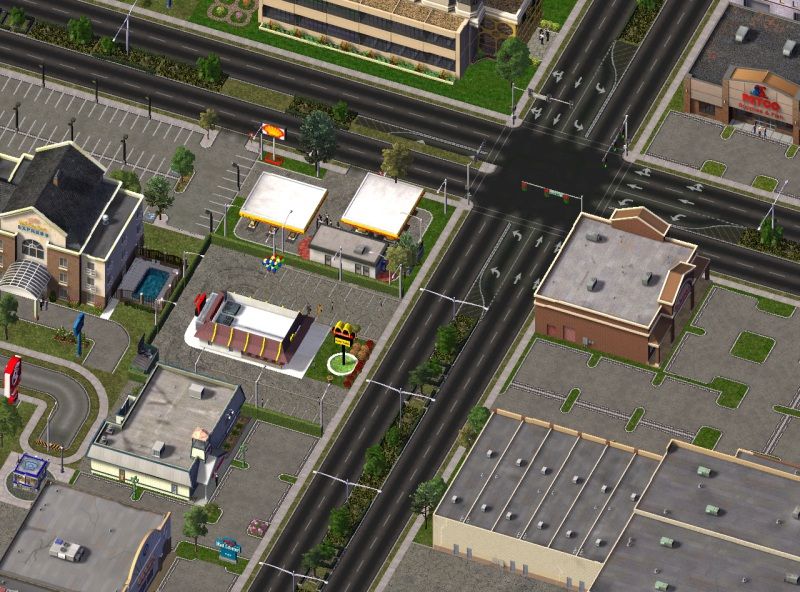 Typical suburban commercial area… or is it
Yep, this looks like a pretty typical McDonald's.
So, where does the challenge come in? In Sedona, Arizona we saw a McDonald's unlike any other. When you consider how many different McDonald's emporia I have seen over the years over three continents (plus many more seen by the people I polled… covering all 6 inhabited continents), no one had ever seen something like this. This particular restaurant was startling not for its menu (the same as you get everywhere) but for the décor. This is the only instance I have ever heard of when the venerable Golden Arches are not golden. Yes, that's right, NOT golden! Here's the evidence: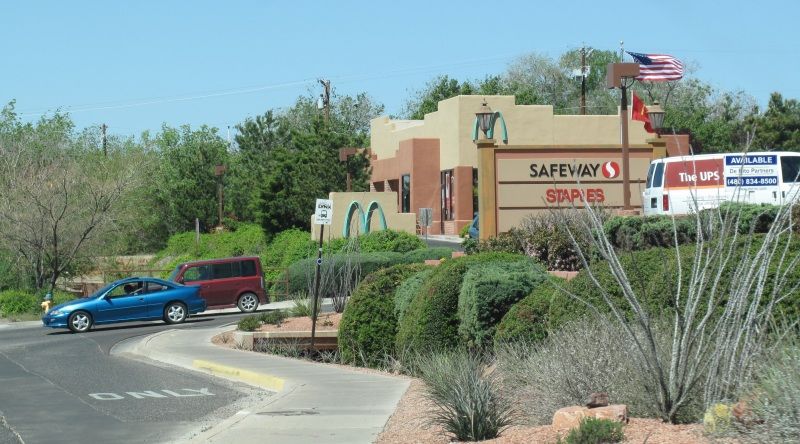 Notice anything different?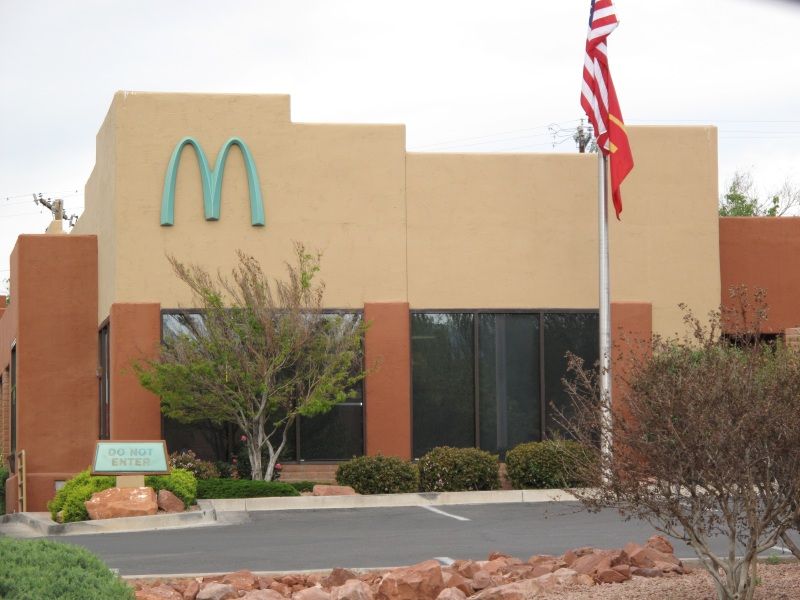 Look closer… the trademark "M" is not yellow… it is turquoise!
No one I know has ever seen a non-golden "M" at one of their places. So, I present it to you as a challenge. I challenge anyone out there who has seen a non-golden arched McDonald's to post a picture of it. I have to think this is not unique on earth, but it has to be rare. So, you are challenged to one of the challenges below:
1) Your picture of an unorthodox "M" McDonald's (different color, different style, etc.)
2) Or, your picture of a McDonald's you have seen you think is interesting. (I have seen converted W2W buildings, converted old buildings, and all sorts of interesting ones. Do you have an interesting one near you?)
So now, the Simtropolis International McDonald's Invitational begins!